3 Fires on Kensington – Ditmas Park Border In 3 Days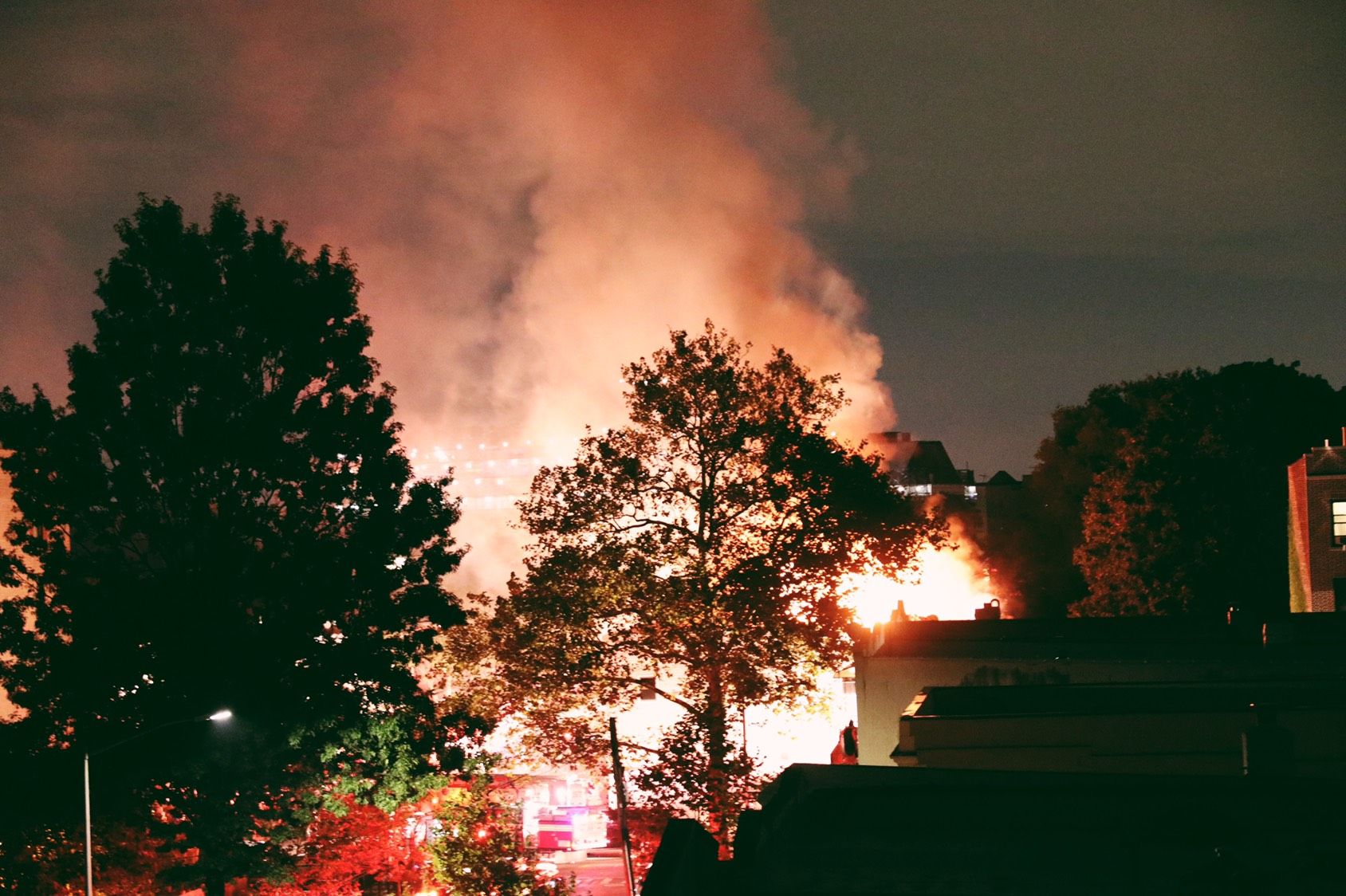 These last three days have been busy for Da Pride A Flatbush firefighters.
KENSINGTON –  A massive 3-alarm Kensington fire left numerous people homeless Monday night, with one firefighter suffering minor injuries.
The fire broke out at 8:42 p.m. on the second floor of 312 Parkville Avenue off East 8th Street and quickly went to three alarms because the fire was roaring from the rear and was difficult to access, fire officials said.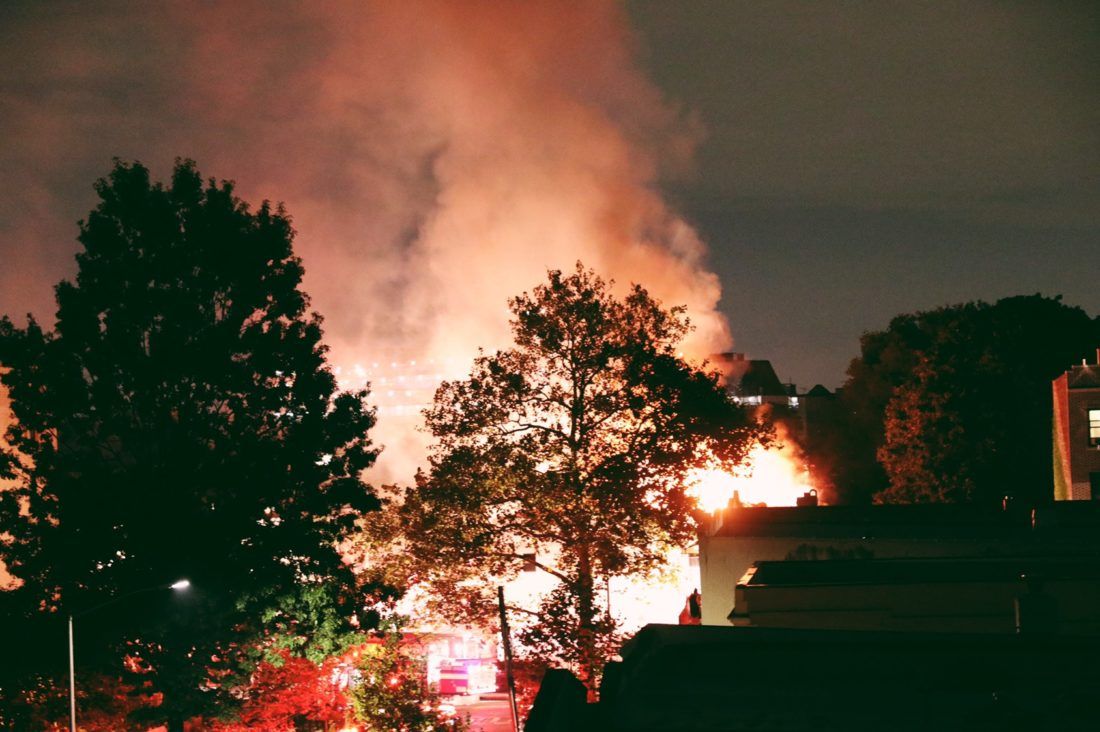 The fire quickly went into the third floor and through the roof, causing massive damage to the two-family building and some damage to the neighboring home.
The fire was under control by 10:30 p.m. Numerous people were left homeless after the fire and were being assisted by the Red Cross. The injured firefighter was said to have been treated and released at the scene.
Fire officials said they could not pinpoint the cause of the fire and it was under investigation by fire marshals. (Reporting By Todd Maisel)
DITMAS PARK – A fire broke out at the Farm on Adderley, and went up the back wall to the roof on Sunday.
According to the FDNY, at around 9 a.m. a fire began at the restaurant on the first floor and traveled up. There have been no reports of injuries and the cause of the fire has yet to be determined.
The Farm is re-opening tonight for dinner, the owners posted on Facebook. "Thanks to the tireless efforts of everyone involved, The Farm will be reopening for dinner tonight, Tuesday, September 17th. Thank you for the outpouring of support, stop by and see us soon!"
KENSINGTON – A small fire broke out around 2:20 p.m. today at 339 East 8th Street (between Beverley and Ave C).
The fire started on the second floor of the private house, fire officials say.  There were no injuries and it was under control in 30 minutes. The cause of the fire is not yet clear.