$25 Haircut? Slope Suds Has You Covered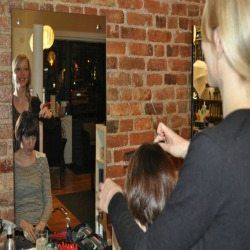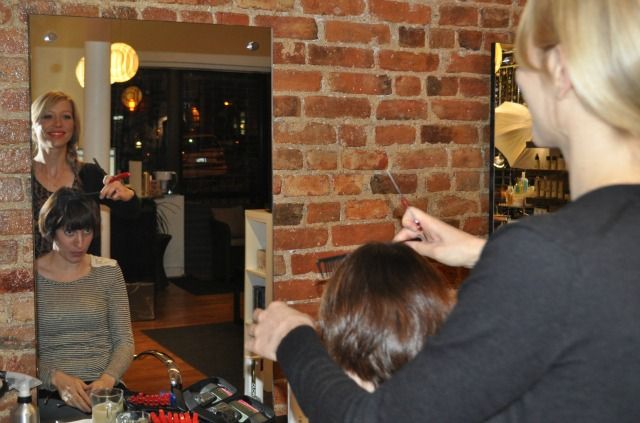 Have you ever had one of those moments when you look at your reflection in the mirror, and think, 'Good grief, I need help?' Unfortunately, life is crazy, hair help tends to be pricy, and before you can say frizzy rat nest, it's been over a year since you've sat in a salon chair.
Enter Slope Suds (462 7th Avenue), recently included in Time Our New York's list of best Park Slope spas. In addition to carving out a reputation as a quality neighborhood salon, owner Karla Mironov incorporates an apprenticeship program, helping up-and-coming stylists stay on top of the latest methods, and trends in haircare.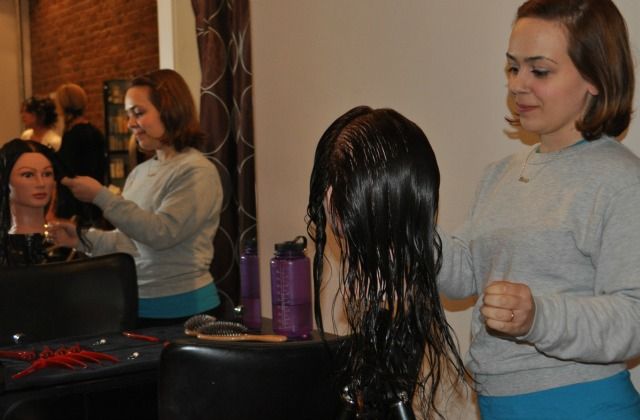 Every Monday, salon educators lead students through a particular technique, and are always on the lookout for models willing to have their hair cut, colored, and pampered in front of an audience. As an added incentive, what would normally cost anywhere from $38 to $83+ (depending on the experience of your stylist) is dramatically chopped to a very reasonable $25.
This week's session focused on razor cuts, so I jumped at the opportunity, and quickly secured a spot at the salon. Karla connected us with stylist and educator, Rachel Downing, for the appointment, and from the consultation to the actual cut, she was beyond fabulous. She obviously pays close attention to what her client is looking for, while at the same time, taking into account your hair's texture and facial structure, because we ended up with a cut that was almost identical to a picture discussed over the weekend.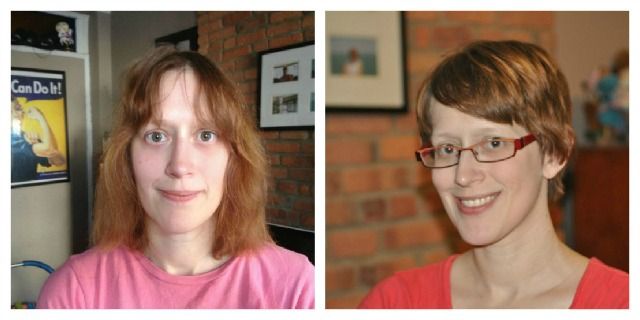 If you're not prone to stage fright, and can handle a group of eyes boring into your head, the experience is definitely worth it. For the next several weeks, they'll be focusing on long layers, so if you're looking to freshen up your do a bit, give the salon a call, at 718.788.SUDS, and mention that you're interested in participating in their educational sessions.
Thanks for the wonderful experience, Slope Suds!