More Free Stuff: The Starbucks Refresher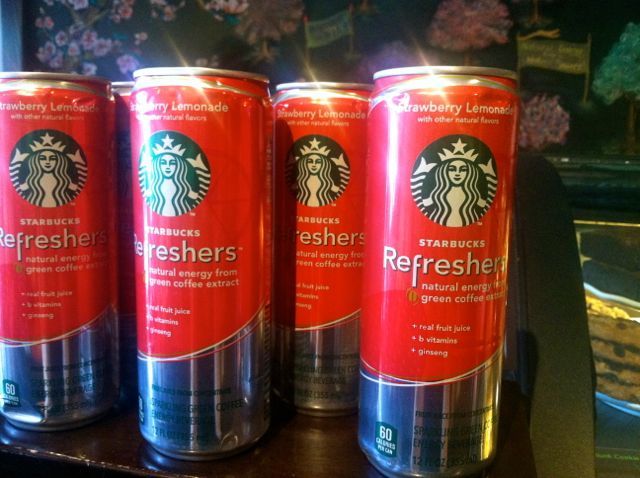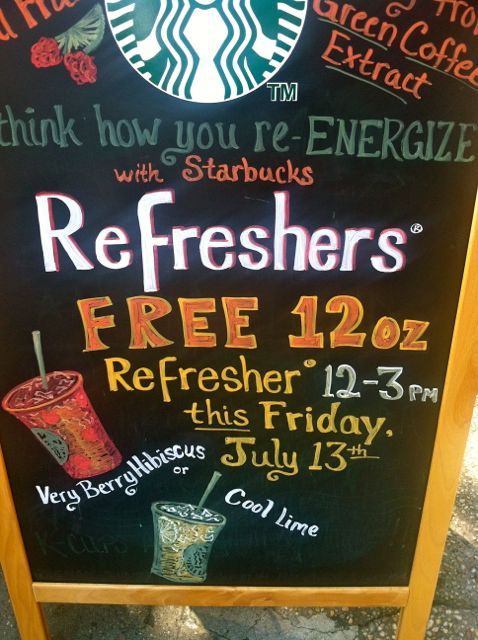 But what is a "Refresher"? This is a Refresher:
So Gorilla has those new and much-debated Tetra Paks of iced coffee, and now Starbucks has another addition to their line of bottled brews. Two points determine a line, not a trend, but are pre-packaged coffees on the rise?
Presumably, Gorilla and Starbucks are hoping you'll stock up for home-sipping, which obviously you can't do if you're buying the freshly poured stuff. Generally a coffee conservative, I'm resistant: I want my luxury coffee drinks to be just that — a luxury, not a convenience. (Also, the environment.)
Still, maybe it's the best thing ever. We'll find out between noon to 3pm tomorrow. The Park Slope store is at 7th Ave between 1st and Garfield, although it seems like the offer is in effect more or less across the chain.