Public Advocate Calls On Parents For Greater Involvement In Their Child's Education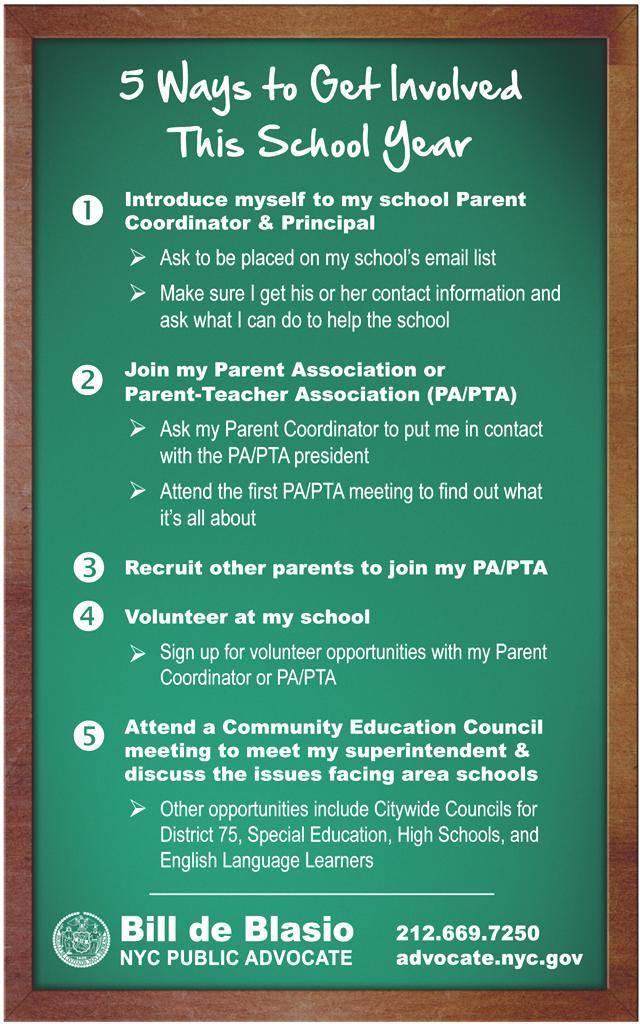 With a new school year underway, and teachers fully focused on enriching the minds of our young people, Public Advocate Bill de Blasio is urging parents to become more involved than ever in their child's education.
To usher in the first day of school, de Blasio, his wife Chirlane and the Public Advocate's organizing team visited schools all over the city, meeting with parents, and passing out information on five simple ways for parents to get involved in their child's schooling. He and his team also
urged parents to sign his "Count on Me" pledge, in which parents would commit to a deeper involvement in their child's education.
From an email we received from de Blasio's office:
We're asking all parents to commit to playing an active role in their school this year. As you know, parent engagement is critically important to the success of our schools and it's never too late for parents to get involved.
Additionally, the Public Advocate's office is also serving as the drop-off site for "Project: Back to School," an initiative designed to collect backpacks and school supplies for New York's homeless children.
If you have school-aged kids and are taking them shopping for their supplies, please consider picking up one additional backpack and filling it with supplies to donate. Alternatively, if you have extra supplies at work that might be helpful, you can also donate those items. You can click here for more information from the Coalition for the Homeless website, including a wish list of items needed.
For more details, visit http://advocate.nyc.gov/5-ways (or in Spanish, visit: http://advocate.nyc.gov/anoescolar).