21-Story Apartment & Retail Complex Could Tower Over Coney Island Boardwalk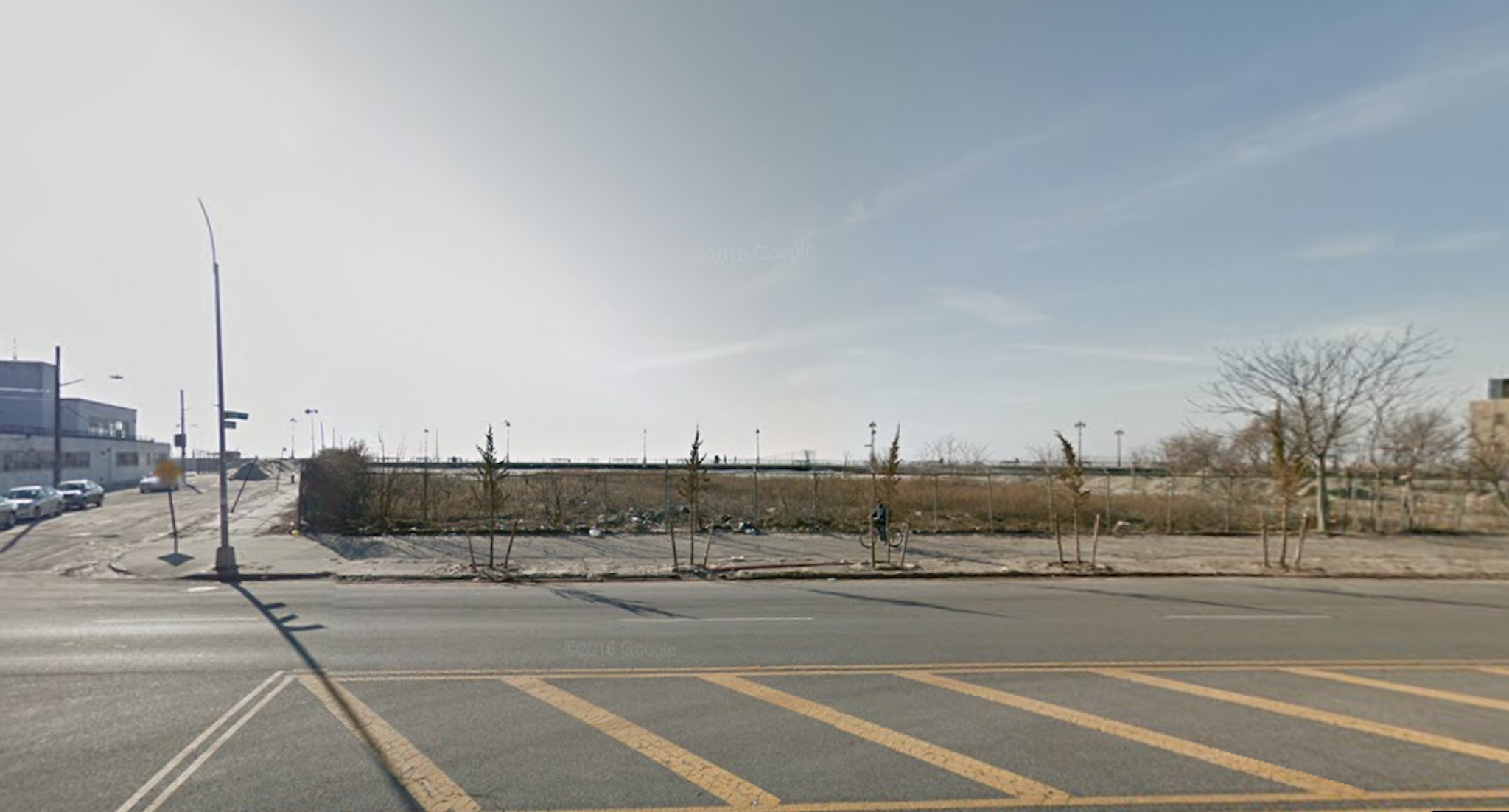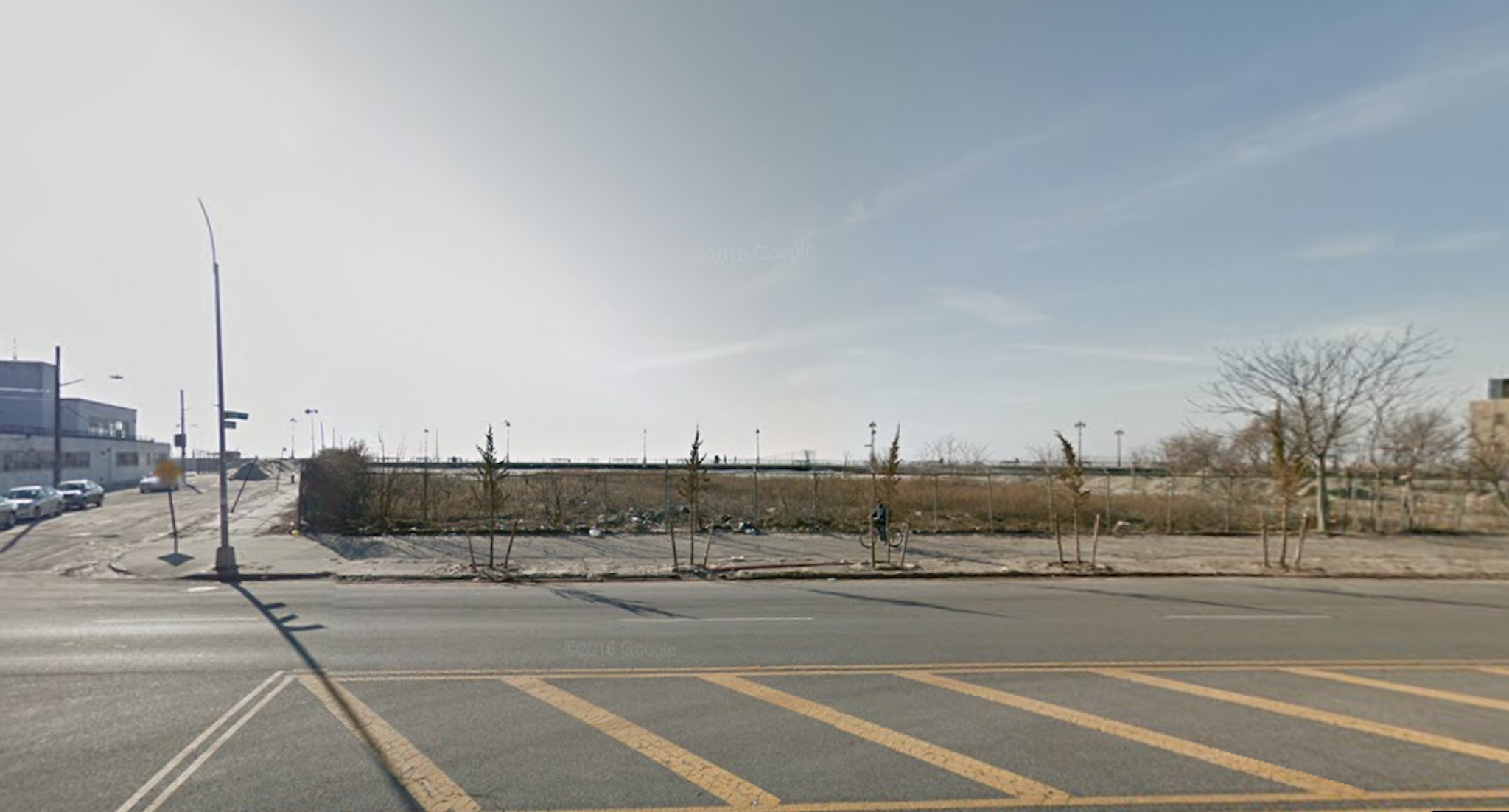 On the last day of 2016, Red Apple Realty Group filed applications to build a 21-story, 311-unit mixed-use building on a vacant Coney Island lot, reports YIMBY.
The proposed residential and retail building would engulf the entire block at 3514 Surf Avenue between West 35th and 36th Streets, according to applications filed on December 31.
The 432,300 square foot development by Goldstein, Hill & West Architects would tower over Riegleman boardwalk, reaching 185 feet, including ground floor retail space, 18 floors of apartments, and a 254-car parking garage spread between the cellar through second floors, reports YIMBY.
Red Apple Realty bought the lot in 2008 for $2.3 million, according to PropertyShark
In 1933, this site was home to a concrete-frame bath house, swimming pool, and a handball court, according to Department of Buildings records.  In 1968, the building also housed 15 families in apartments, which were likely destroyed in a full site demo in 1999.
This tower would join other development plans in the southern Brooklyn development boom, including a swanky, seven-story condo building planned for Emmons Avenue (replacing El Greco Diner); an eight-story "lightning bolt" apartment building on Sheepshead Bay Road; a nine-story building on Surf Avenue marking Bloomberg's Coney Island waterfront development plan; among many others.