2011 Open Source Soap Box Racers Immortalized On Google Maps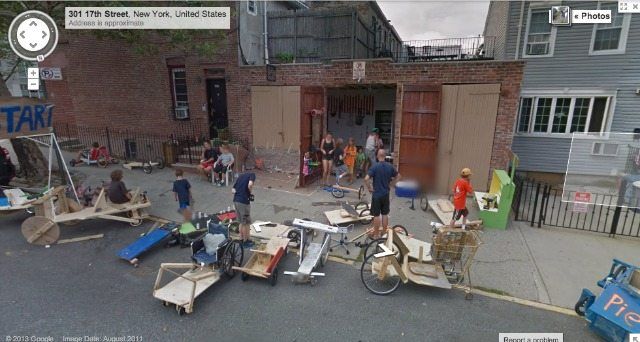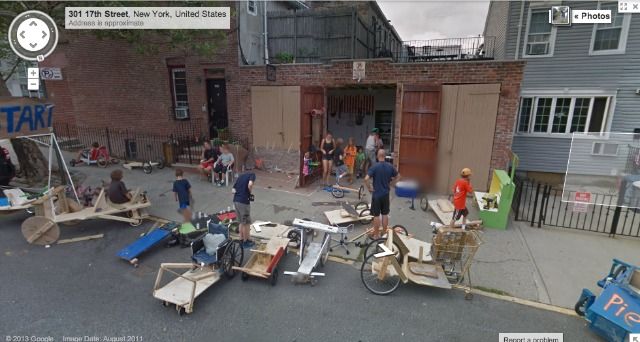 Here's a fun bit of neighborhood trivia to start off your rainy Thursday. Did you know that the 2011 Open Source Gallery soap box workshop is visible on Google Maps? Type in 306 17th Street, zoom in to street view and you'll see the racers in all their glory getting ready to roll.
Time for your 15 minutes of fame. If you've ever spotted yourself on Google Maps tell us where.
Photo via Google Maps