$2.5B Redevelopment Plan Promises To Bring 10,000 New Jobs To Brooklyn Navy Yard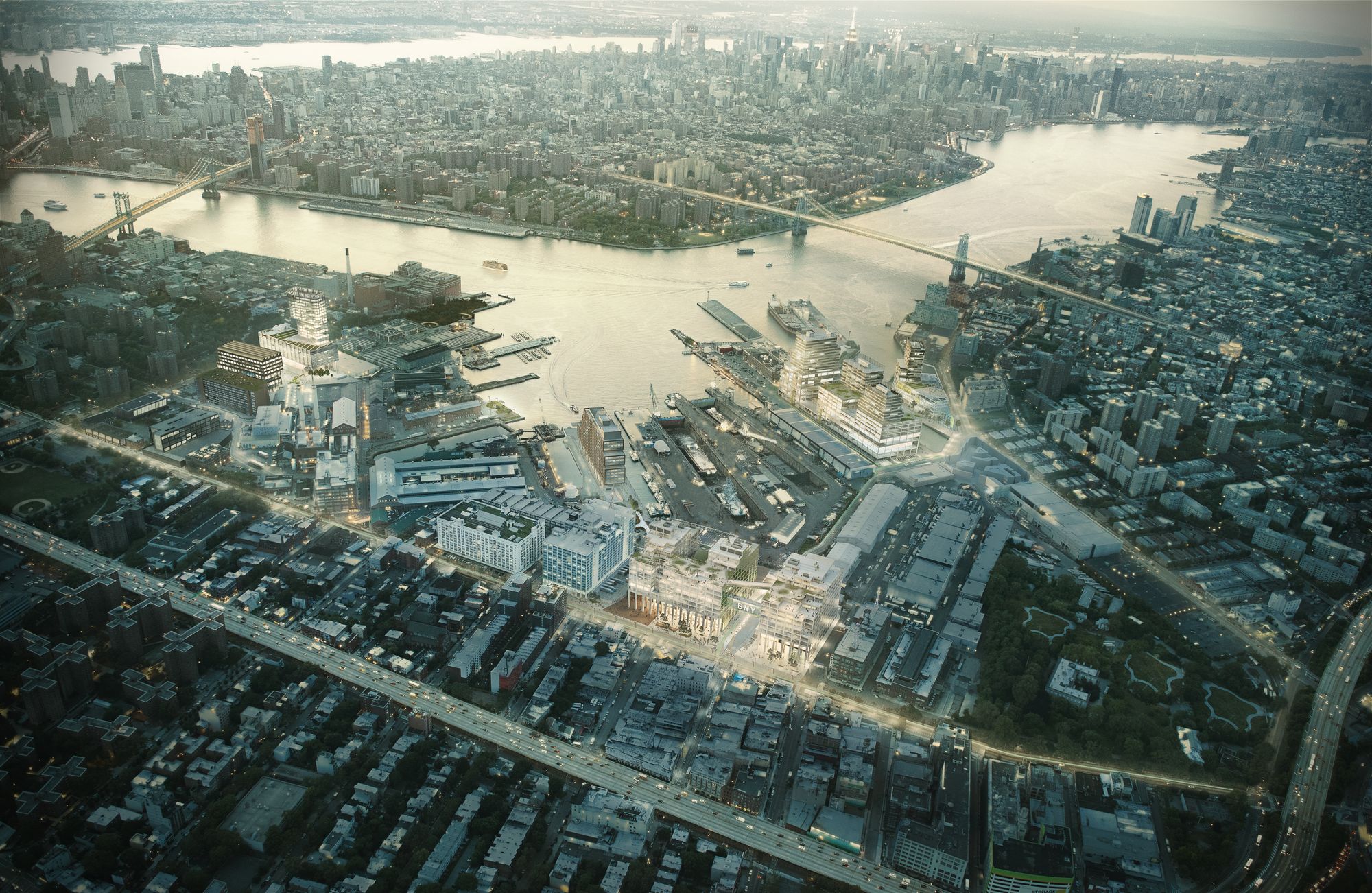 BROOKLYN NAVY YARD – A very ambitious plan was announced yesterday that will add more than 5.1 million square feet of manufacturing, creative, and innovation space to The Brooklyn Navy Yard and create more than 10,000 new jobs.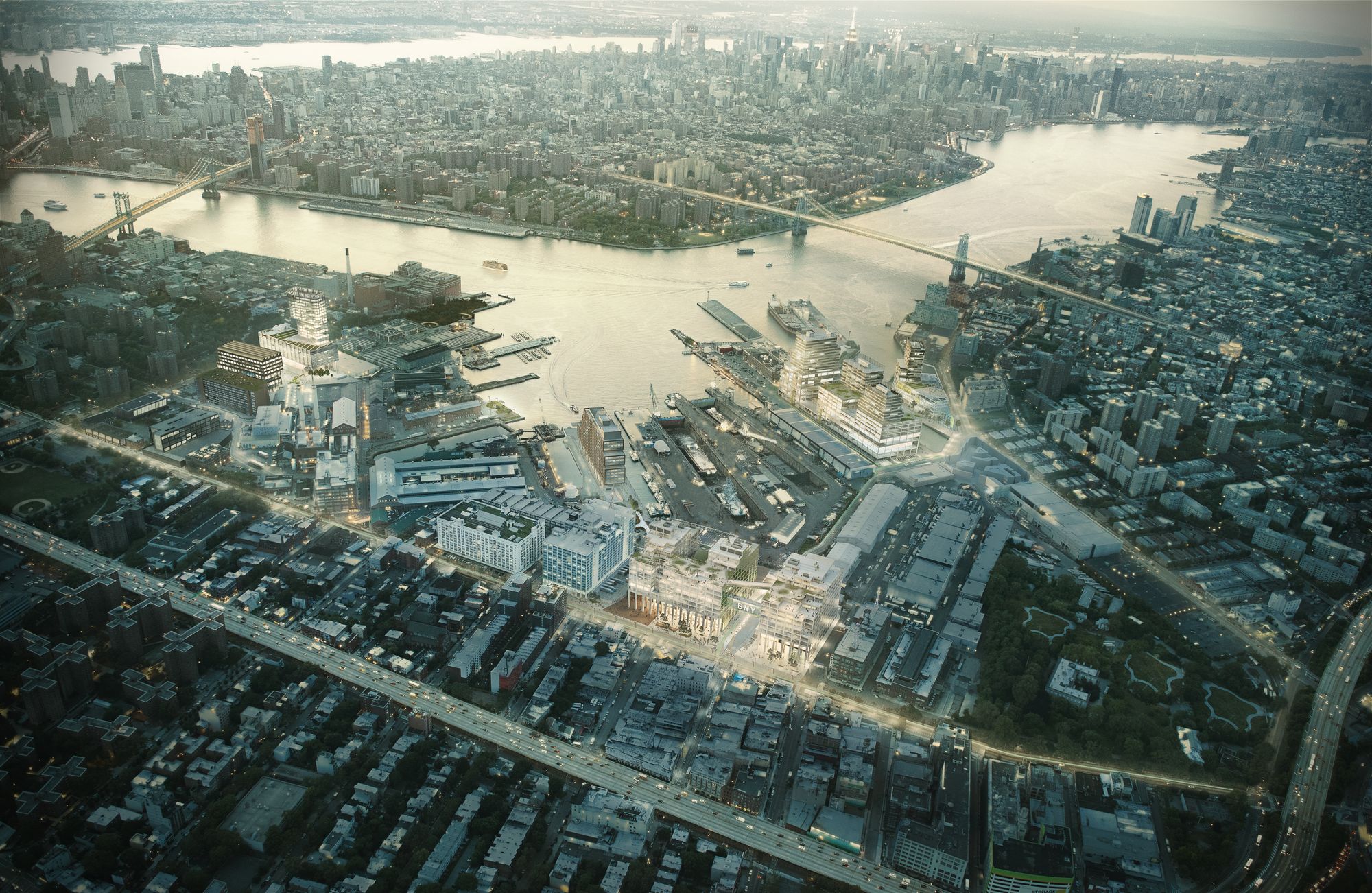 The $2.5 billion project will focus on three sites covering 24.5 acres of the 300-acre Navy Yard. The largest complex will be 2.7 million square feet—approximately the same total square footage as the Empire State Building, according to Bloomberg News—and built around what is currently a barge basin. The building will provide approximately 75-percent manufacturing space for industries including food, apparel, home goods, and construction. Twenty-five percent of the space will be reserved for businesses in the creative, technology, and innovation fields.
A second building will replace an area currently used by the NYPD as a tow pound while a third complex will take over an area being used as a Bureau of Prisons supply depot, the Bloomberg report adds.
The Brooklyn Navy Yard Development Corporation (BNYDC), a not-for-profit that serves as the real estate developer and property manager of the site for the City of New York, told Bloomberg News that the project will be self-funded by rent revenue collected from tenants, tax credits, and government and philanthropic subsidies.
The new facilities will be "designed to appeal to the sort of tech companies that have flocked to Brooklyn," according to David Ehrenberg, President and CEO of BNYDC.
The Brooklyn Navy Yard unveiled the newly renovated Building 77 last November. Currently the largest complex on the industrial campus, the one million-square-foot facility provides manufacturing space spanning 16 stories with the potential of introducing 3,000 new jobs to the area.