1st Annual Ditmas Park/Fiske Terrace Art And Craft Show (Partner Post)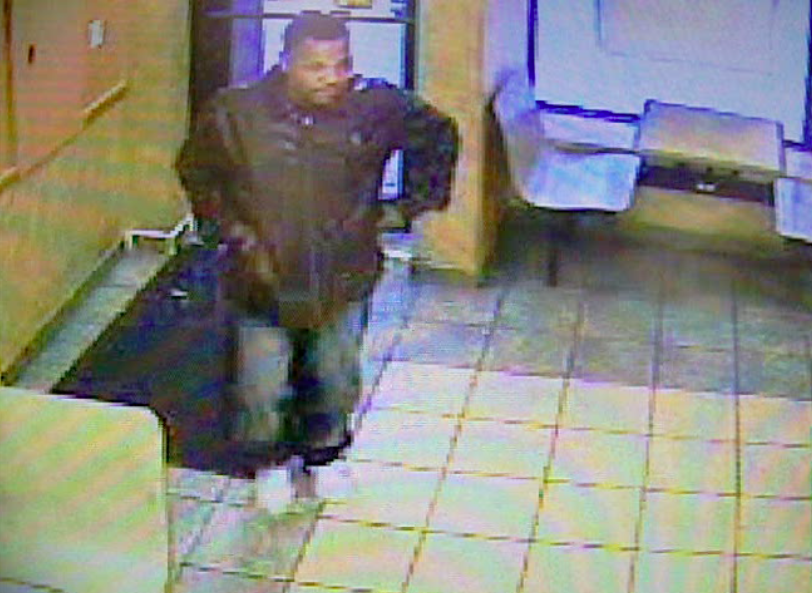 The first Ditmas Park/Fiske Terrace Art and Craft Show will take place on Sunday, June 9 from 1-6pm at 690 East 18th Street (between Glenwood and Foster Avenues).
Fourteen skilled artisans will present their art, work, and passion. The artisans have been carefully chosen for their creativity, artistic vision, and moderate prices! Among the arts represented are jewelry, hand-painted silk scarves, woven scarves, handmade clothes, fused glass, woven ties, ceramics, handmade hats, handbags, wooden toys, and handspun yarn. Most of the artisans live and create in Brooklyn, many in the immediate neighborhood.
This event is in partnership with the the Flatbush Development Corporation's annual Flatbush Victorian House Tour and is being held at the refreshment stop for the house tour. The refreshment stop is the home of the Kramers, who have both a lovely Victorian House and a gorgeous garden!
Featured Artists:
CJ Segal-Isaacson
Hungry Cat Cafe Jewelry
hungrycatcafejewelry@verizon.net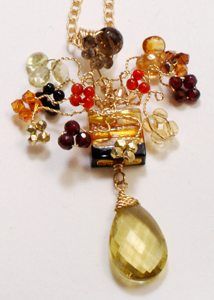 CJ is a member of Flatbush Artists and resident of Ditmas Park West.
In the eight years she has been making jewelry she has become known for working with silver and other metal wire to create jewelry with clean lines as well as intricate designs — sometimes in the same piece! She adds semi-precious stones and handmade glass to infuse color, texture, and depth.
CJ also works with a fascinating product called precious metal clay. Developed by Mitsubishi of Japan in the mid-1990s, the product consists of pure, finely-ground silver mixed with an organic binder of wood pulp and other ingredients. The resulting "clay" can be rolled, textured, and hand-sculpted. It is then fired at high temperature in a kiln where it fuses into solid silver.
She teaches these skills locally as well — her next series of six-week classes for beginners and intermediates will start in early July.
CJ became entranced with jewelry after helping her young daughter Sam make a colorful glass necklace for her grandmother. Soon after, she fell in love with wire-working after taking a class. CJ's formal background is as a nutrition scientist. She still maintains her academic affiliation with the Albert Einstein College of Medicine in the Bronx where she teaches medical students — but now on a part-time basis as her business, Hungry Cat Cafe Jewelry, has taken off.
She says she has had great fun selecting and inviting top artisans to this event. Although the event is small, it's concentrated with interesting local artisans all of whom were handpicked for their vision and skill.
Fran Levy
dekovenglass@gmail.com
Fran Levy is a glass artist who used to be a co-homeowner in Fiske Terrace. Fran was for many years also the manager at Kensington Stables. Fran now owns her own horse and goat farm in Cortlandt, NY with her partner Hollis Fitch. Many local homeowners knew Hollis as the "tree guy" to call when a tree needed to be pruned or removed. Fran's and Hollis' farm is also a bed and breakfast that offers riding lessons and trail rides.
Fran has a bachelors of fine art and studied painting for many years. Some years back she received a grant from Urban Glass to study glass-making. She ultimately combined her three loves by using ground glass called frit to "paint" within multiple layers of glass which are then melted and fused to create deeply nuanced glass portaits of her horses. We're awaiting glass portraits of her Nubian goats!
Susan Steinbrock
Steinbrock Design
ssteinbrock@gmail.com
Susan has a bachelors of fine art in print-making and painting, so it wasn't an enormous leap for her to learn to paint fabrics. She has been creating gorgeous hand-painted silk scarves for about two decades. Her fabric of choice is silk, although she enjoys working with vintage linen and cotton too.
Despite her two decades painting fabric, it is still fresh and exciting for her. Her palette of colors tends to vary seasonally. Since a batch of paint only lasts 48 hours, she mixes up only the paint she needs for a given series of scarves. After painting the scarves, they are left for 24 hours to let the color merge with the fabric. After this, the scarves are carefully washed and ironed to make the colors permanent.
Susan and her family live in Windsor Terrace on Prospect Park Southwest. Other loves of Susan's are plants and gardening. When Susan isn't painting scarves, she runs her own garden design business.
Robin Kline
Kline Ware
klineware@gmail.com
Robin has been creating functional stoneware such as teapots, plates, and mugs for 20 years. Over that time her technical expertise and precision has grown tremendously, giving her work an almost Japanese aesthetic of simplicity and refinement.
Robin creates her pieces using a potter's wheel, often modifying partially-dried clay pieces with her hands by pinching and carving the clay to give it flow and additional interest. She likes to use a speckled clay for her stoneware that's interesting on its own and combines beautifully with colored glazes.
Despite the length of time she has been working, she says that making complex pieces such as teapots continue to exite her with their choices and design challenges. Where should the teapot's spout be placed to be both graceful and drip-free? Should the handle be made of clay, wood, or woven straw? What shape should the lid be to best complement the rest of the design?
Other artists represented:
Lynn Goodman
Porcelain ceramics
lynn@lynngoodmanporcelain.com
Mike Manus
Wooden toys
michaelmanus@verizon.net
Marvsica Saunders
Bags and clothes
info@stinkyminky.com
Natisha Armour
Hats
Matt Yanchuck
Yarn, scarves, gloves, hats
may1clay@verizon.net
Catherine Joseph
Men's and women's clothing
cjosephny@gmail.com
Jane Edsall
Etched metal jewelry
jedsall2003@yahoo.com
Carolyn A. Martin
Applied photography
cammbags@gmail.com
For more information contact CJ Segal-Isaacson at 718-462-5607 or email artandcraftinthegarden@verizon.net.