$1M Slated For Tot Lot; First Renovation Plans Revealed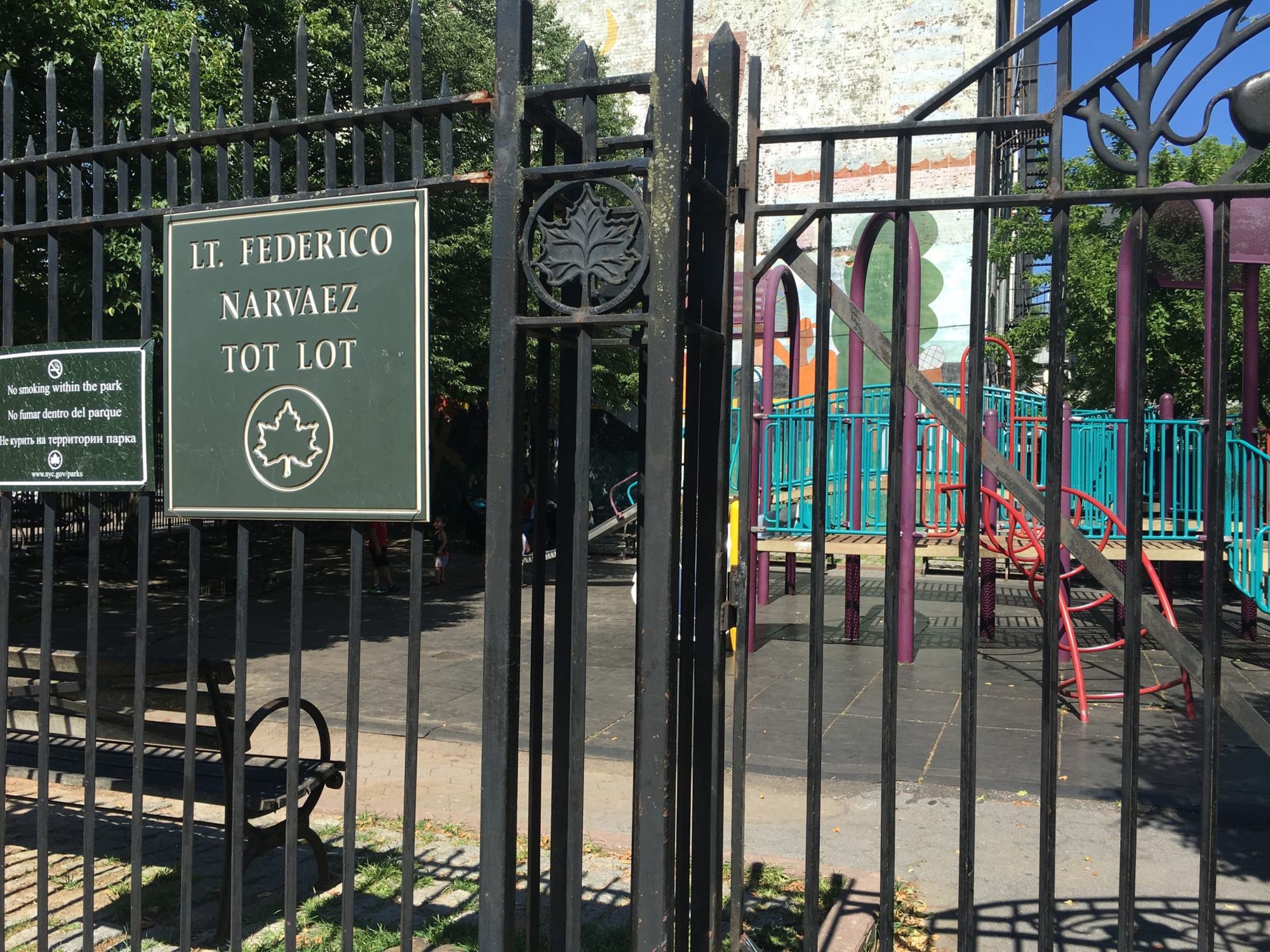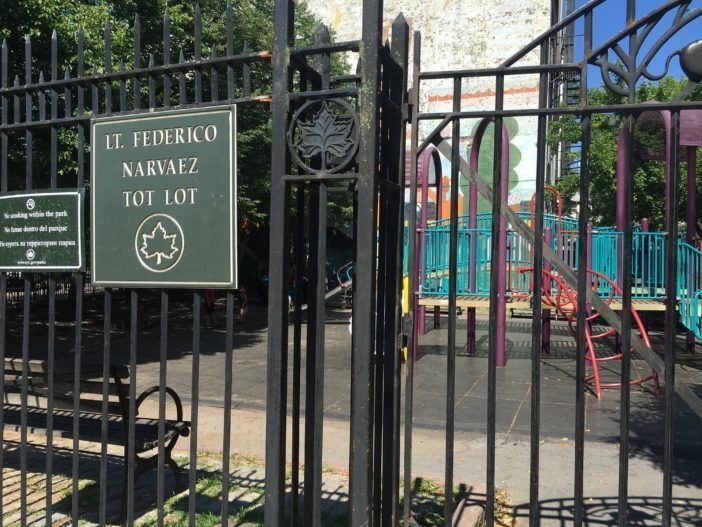 Plans are officially underway for the long-overdue makeover at Lt. Federico Narvaez Tot Lot on Cortelyou Road — and in two years, we could have an entirely renovated playground.
The Tot Lot secured $1 million in funding from Mayor de Blasio, Assembly Member Jim Brennan, and City Council Member Mathieu Eugene, according to the NYC Parks Department.
At a meeting on October 19, the Parks Department presented a re-design proposal that includes narrow planting beds, decorative pavement, and new playground equipment.
At the scope meeting, community members also lobbied for improved drainage and more benches. The Parks Department plans to incorporate feedback into a conceptual design within 9 to 12 months.
The Department estimates that the entire improvement process could take more than two years — see the proposed timeline below: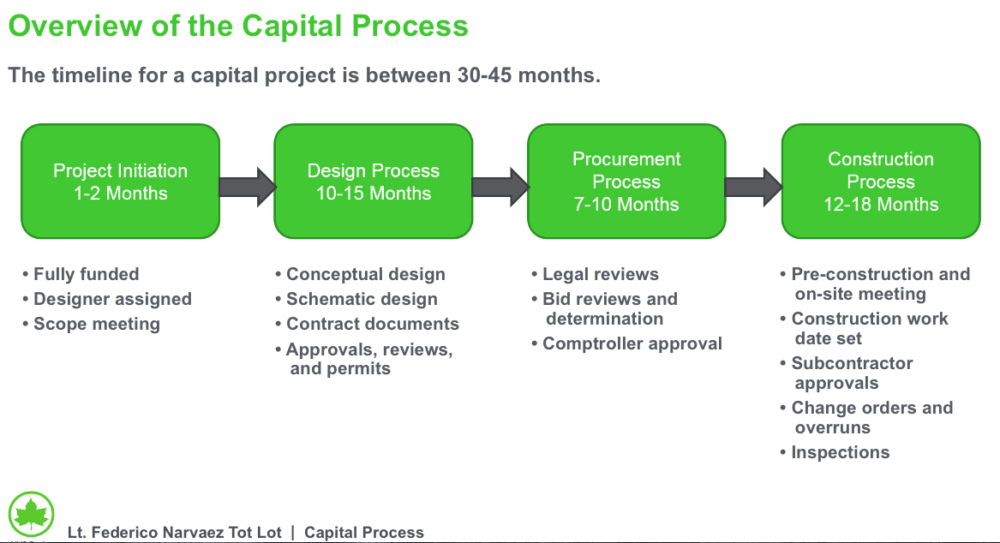 In June, Council Member Mathieu Eugene announced a $500k City Council budget for renovations slated for the Tot Lot, a neighborhood playground on Cortelyou Road at Argyle Road whose deteriorating conditions have been a sore spot among local parents for years.
Are there any additional improvements you'd like to see for the Tot Lot?
[Update 10/27 Comment from Assembly Member James Brennan's office:
"The Tot Lot renovation will include improvements to drainage, new playground equipment, new landscaping and trees, wheelchair accessible drinking fountains and watering stations, and other improvements. Funding the renovation will be from state funds designated by Assemblymember Brennan, City Council funds by Councilmember Eugene and funds provided from the Mayor. Many thanks to Kevin Jeffrey, Brooklyn Parks Commissioner, Parks Chief of Staff Marty Maher, And Robin Redmond from Flatbush Development Corporation."]