19 Affordable Units Available at 490 Myrtle Avenue, And Associated Supermarket To Be Renamed Key Food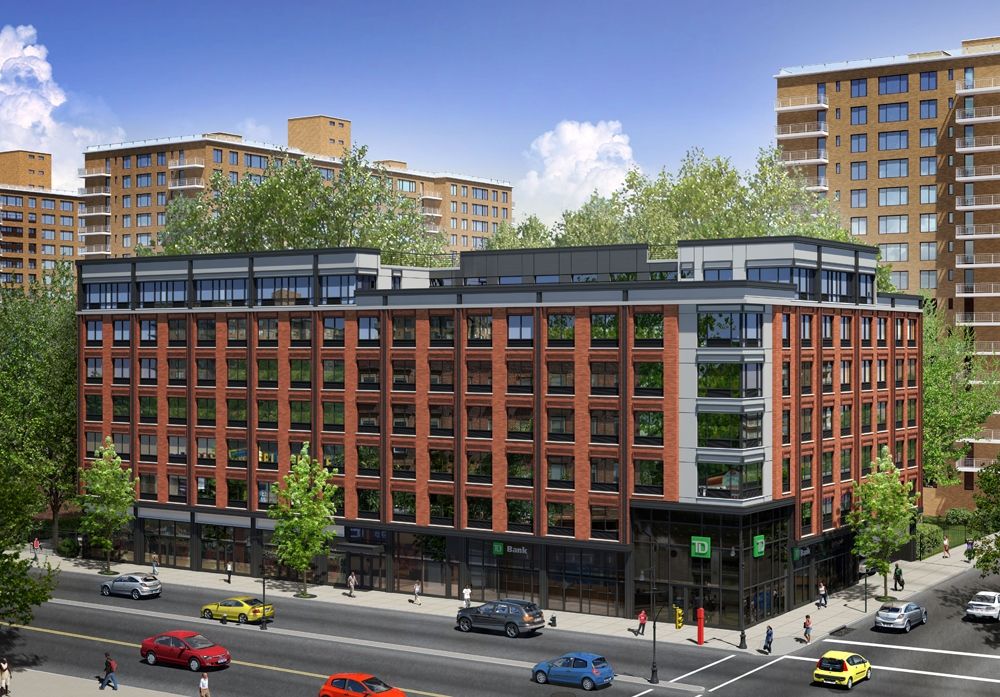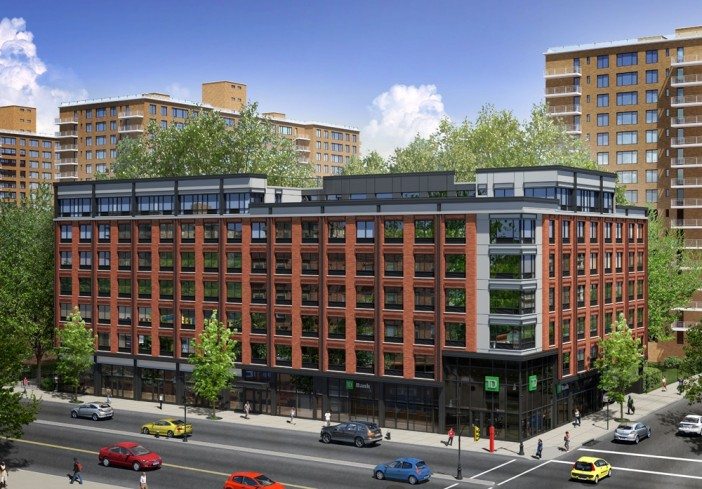 It's just about official: the property at 490 Myrtle Avenue (between Hall and Ryerson Streets) is no longer a one-story building housing only the Associated Supermarket; now it is a seven-story mixed-use building that houses the market — renamed Key Food — and TD Bank on the ground floor with six stories of 93 apartments above.
Applications for affordable housing are now open for 19 apartments — seven two-bedrooms at $1,064/month, seven one-bedrooms for $877/month, and five studios for $816/month — at 490 Myrtle, announced the Myrtle Avenue Brooklyn Partnership last week. The remaining 74 apartments will be sold at market rate.
As also noted by DNAInfo, included amenities range from a fitness center, dog run, and reflecting pools with cabanas, to a "quiet terrace," bike storage, and a vegetable garden.
The newly renamed Key Food will reopen later this spring in around May, and will be much-appreciated in a Clinton Hill that wants as much affordable and accessible grocery options as possible.
TD Bank is aiming for an opening in summer or early fall.
Designed by Aufgang Architects, the building sits across from the planned Myrtle Avenue Pedestrian Plaza, making it a great location to grab housing deals as demand — and rent — rises.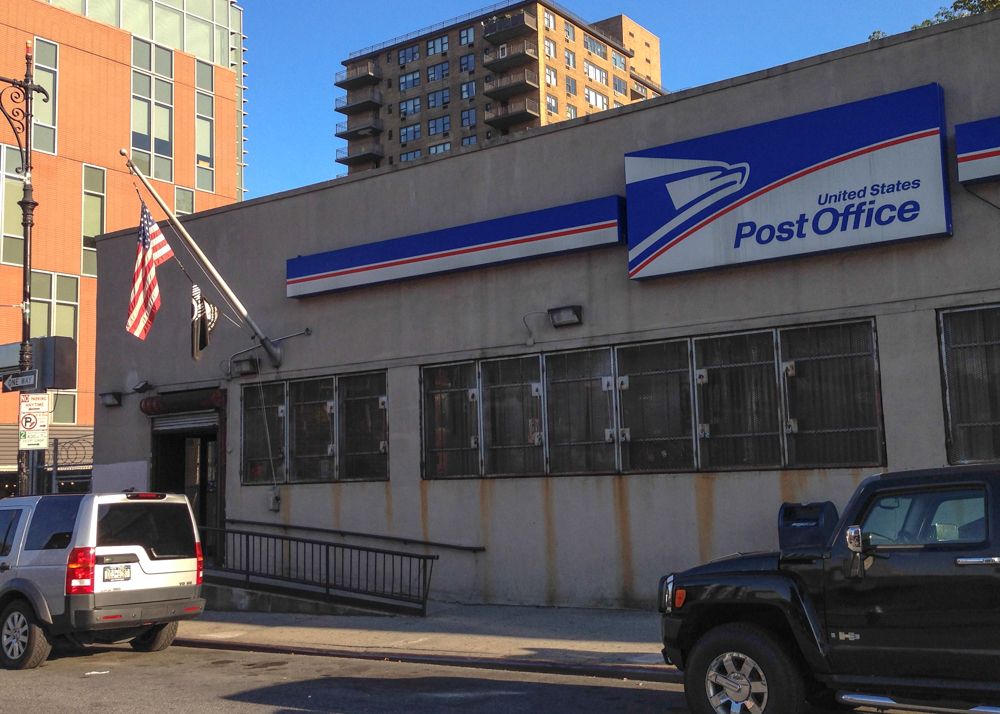 It is part of a two-building project with 504 Myrtle Avenue — the former Pratt Station Post Office — that is being developed by Madison Realty Capital.
490 Myrtle is also the first to be completed in a series of developments that are being undertaken along Myrtle Avenue in Clinton Hill.