15-Minute Closures to Haunt Belt Parkway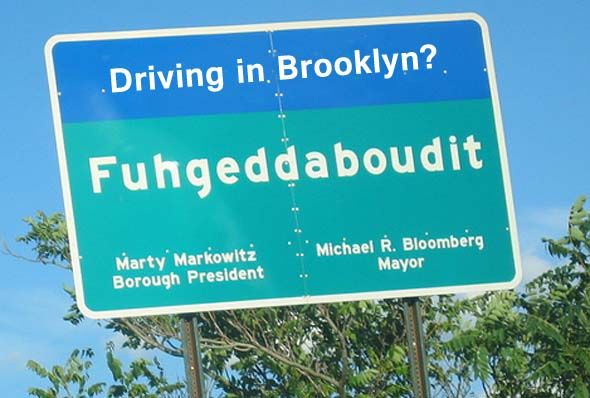 The Guider Avenue Bridge – officially known as the East 8th Street Bridge – over the Belt Parkway near Coney Island Avenue is slated for full reconstruction. The project, expected to last between 12 and 18 months, gives the contractor full discretion over Belt Parkway closures. For portions of the work the Belt Parkway will be shut down for 15 minutes at a time, holding traffic in place while large components are moved.
In preparation for the work, most of the area has already been fenced off, some equipment is in place and detour signs are up and waiting. The bridge contractor is waiting for his permits. Once received, construction will commence immediately and the bridge will be closed. The huge structural components of the bridge will be installed at night and closures will be implemented as necessary. Drivers going northbound on Coney Island Avenue (Or westbound from Guider Avenue) will lose their easy access to the Belt Parkway West. They'll have to detour by heading to Avenue Z, making a left and another left at Hubbard Street or Ocean Parkway.
It seems this project wasn't included in the list of seven bridges the DOT is replacing, and the reconstruction also comes alongside drainage and guardrail renovations along the entire Belt Parkway from Coney Island Avenue to Knapp Street. With the three simultaneous projects, traffic on the Belt Parkway is expected to be a nightmare for more than a year.