14 Summer Camps With Spots Available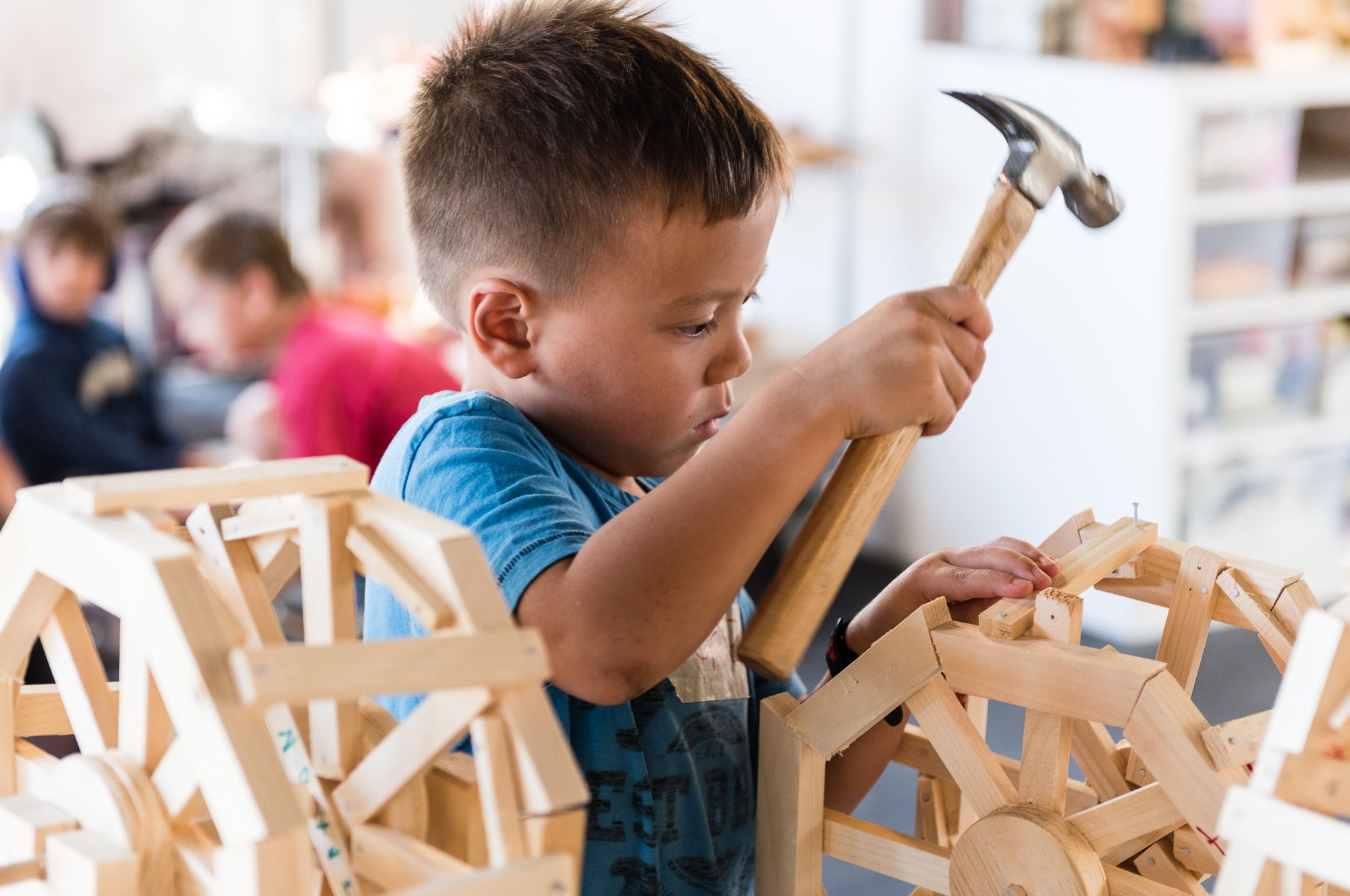 Summer camp kicks off in full force next week. Have you secured a spot for your child? If not, these camps still have room.

Sports camps
Brooklyn Bridge Fencing
Where: 68 Jay St, 646-823-2529, info@brooklynbridgefencing.com
What: There is now under a week to grab $100 off at Brooklyn Bridge Fencing, and summer is the perfect time to try out fencing. Brooklyn Bridge Fencing introduces fencing to kids from 6 – 18 years old and even provides all the necessary equipment to summer campers. New fencers will have a great time learning the fundamentals of the fencing via coordination games, footwork exercises, and blade work. Kids will be fencing bouts against each other before they know it. Experienced fencers will learn advanced techniques and tactics to improve their results.
How much: $600/week if you sign up before 7/1, $700/week after 7/1
Aviator
Where: Floyd Bennett Field 3159 Flatbush Ave, 718-758-7500
What: Aviator Sports almost always has slots available, including the ability to accommodate walk-ins. Campers can register 1-week to 1-month of Sports Specific Summer camps (depending on the sport). Aviator Sports Summer Day Camp accepts weekly, session and full session enrollment. Aviator has sports specific camps where young athletes receive specialized instruction in order to improve their skills and techniques in soccer, tennis, volleyball, basketball, hockey, gymnastics or ice skating. For children who want to try it all there is Aviator Sports Summer Day Camp where campers can variety of sports—fencing, rock climbing, swimming and more.
How much: 200+ for Sports Specific Summer Camps | $495+ for Aviator Summer Day Camp
Park Slope Armory YMCA
Where: Park Slope Armory Y 361 15th St., P.S. 10 511 7th Ave., 212-912-2580, jdavis@ymcanyc.org
What: Our week-long Summer Sports Performance Camps are designed to work on the important fundamentals of the game while conditioning our young players to be more confident and successful. Our goal is to teach and challenge our players in a fun, safe, and encouraging environment. Each camp week will focus on Soccer, Basketball, Flag Football, Track & Field, or Sports Conditioning.
How much: Member and nonmember prices available. Financial aid and scholarships available.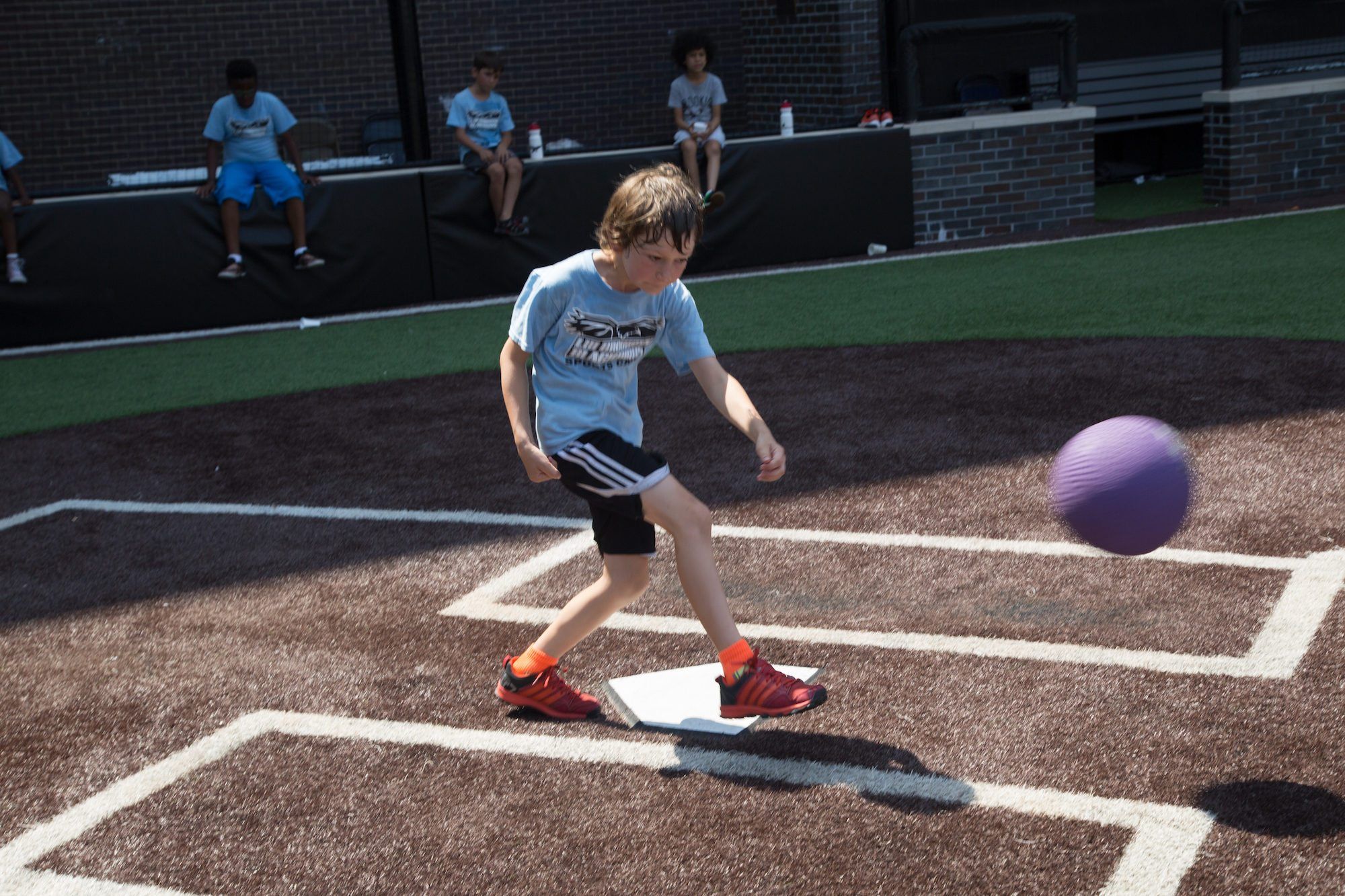 LIU Children's Academy and LIU Brooklyn Blackbirds Sports Camp
Where: 1 University Plaza, 718.488.1364, ChildrensAcademy@liu.edu
What: LIU has opportunities for everyone! Young athletes get specialized attention at LIU's many sports camps, all held in LIU's state of the art facilities. Campers could also choose to learn robotics, Mandarin, explore art and more! Every camper will swim twice a week.
How much: Depends on the camp
Prospect Gymnastics
Where: Prospect Gymnastics, 1023 Church Ave, 718-484-0911, rokeya@prospectgymnastics.com
What: Prospect Gymnastics teaches kids that bravery, confidence and focus is fun! They embrace the challenge of learning something new even if it's a bit tricky and scary to go upside down! Join Prospect Gymnastics this summer for intensive gymnastics, acrobatics and hip-hop dance training alongside fun art projects, circus workshops, and water activities. Their camps are co-ed! Hurry, space is limited! Gymnastics & Dance Camp: July 10 – 28, 2017, Preschool Camp: July 31 – August 11, 2017, July 4th Mini Camp: July 3 – 7, 2017
How much: $425+
Culture Camps
Brooklyn Arts Exchange BAX
Where: 421 Fifth Ave., 718-832-0018, info@bax.org
What: Summer Arts Program — spots are limited at BAX, and the price per week is extremely competitive. BAXers (children entering Kindergarten through 6th grade) explore the performing arts including dance, theater, musical theater, and the circus. BAXers also explore the fine arts with group and individual paintings, sculptures and more. The great thing about BAX is that BAXers put their fingerprint on everything they do!
How much: $470 per week. Limited spots available.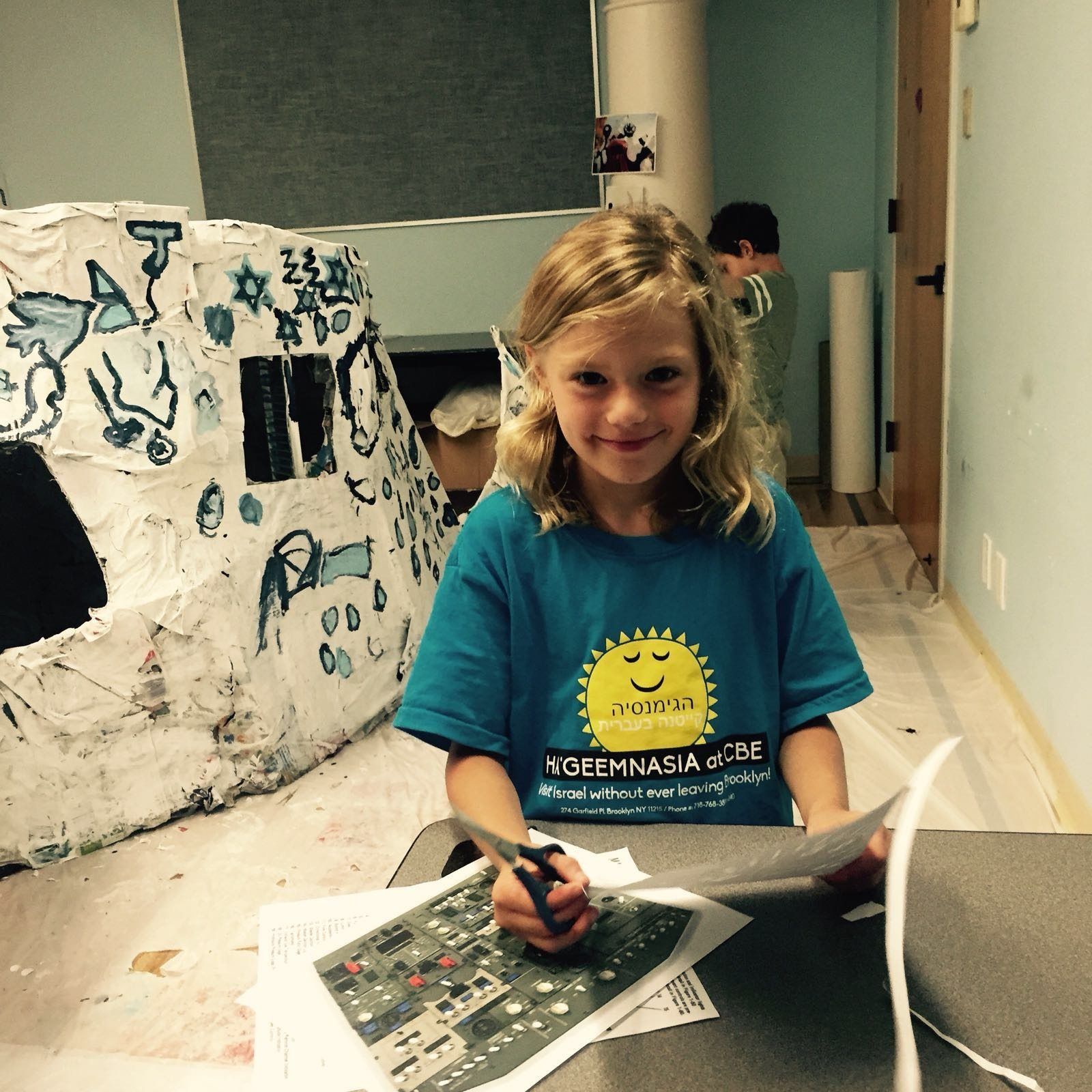 Congregation Beth Elohim
Where: 274 Garfield Place, 718-768-3814, bfinkelstein@cbebk.org
What: Space is still available at many of Congregation Beth Elohim's specialty camps and their traditional camp. Congregation Beth Elohim hosts a number of camps including Ha'Geemnasia Hebrew Camp, Elementary Division, Movin' On Travel Camp, Summer Swim Intensive Camp, and a variety of additional specialty camps. Your child could explore a different adventure every week.
How much: Varies based on specialty camp.
STEM and STEAM Camps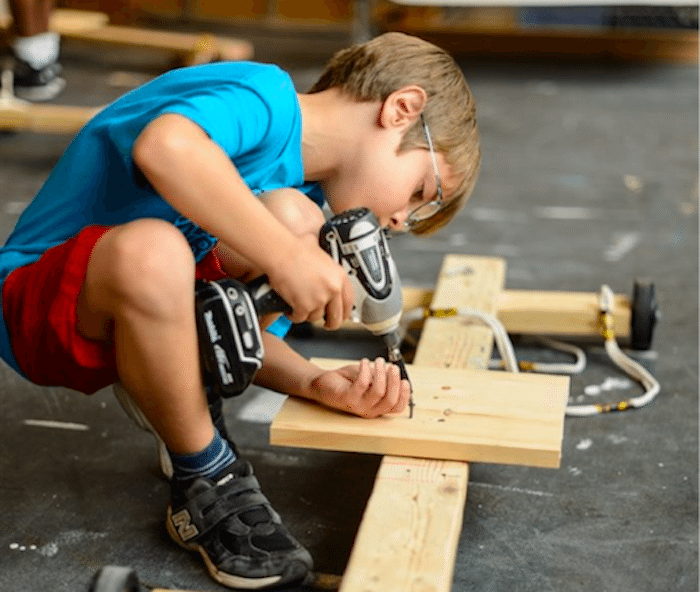 Construction Kids
Where: Brooklyn Navy Yard, BLDG 92 2nd Floor, 718-522-2902, info@constructionkids.com
What: Construction Kids has limited spots available. Camp for 4 to 6-year-olds encourages the imagination and problem-solving skills by showing campers that they can learn to make anything they want with the help of some wood, a hammer, and some nails. Advanced camp, for 7 to 9-year-olds, is designed for first-time and experienced campers who are looking to challenge their engineering, problem-solving, and critical reasoning abilities with complex multi-day projects.
How much: $595
FTKny.com Summer STE(A)M Adventure
Where: Four Brooklyn locations —
Bay Ridge/Dyker Heights
7612 13th Ave, 718-748-3000, dykerheights@fastrackids.com
Williamsburg, 60 Broadway, 347-987-4450, david@mastermindny.com
Park Slope, 150 4th Avenue, 718-260-8100, valentino8808@gmail.com
Sheepshead Bay, 1605 Voorhies Ave, 718-891-5437 valentino8808@gmail.com
What: Fastrack Kids offers young explorers a fantastic Summer STE(A)M Academy camp that motivates all students to further their education in Science, Technology, Engineering, Art, and Math through 9 different camp themes.
How much: Contact camp locations for prices.
Traditional Camps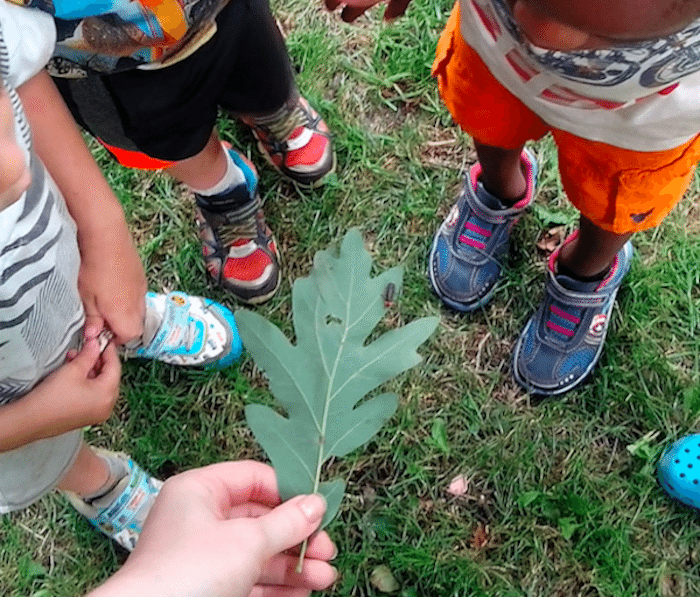 Trail Blazers
Where: 394 Rogers Ave, 212-529-5113, info@trailblazers.org, Sleep away camp: 210 Deckertown Turnpike, Montague, NJ 07827, 973-875-4116, info@trailblazers.org
What: Everyone is invited to Trail Blazers. Trail Blazers offers day camp in Brooklyn and a sleep away camp in NJ. Young campers are encouraged to think and grow while they explore nature. They are also given opportunities to develop independent thinking and leadership skills. As they get older, they are trained to be leaders and given responsibilities within the camp. Trail Blazers isn't just a summer, it's a life long learning opportunity.
How much: Contact Trail Blazers for pricing as it varies depending on camp, age, and income.
Brooklyn Jewish Camp
Where: 3 Manhattan Court, 60 West End Ave, Manhattan Beach, Brooklyn, 347-495-3918, brooklynjewishcamp@gmail.com
What: Brooklyn Jewish Camp is likely the best deal in all of Brooklyn. Campers swim twice a week at Brooklyn Jewish Camp. They also develop sportsmanship and confidence by playing basketball, football, kickball, and more.
How much: $250 per week
Kings Bay Y
Where: 3495 Nostrand Avenue, 718-648-7703, info@kingsbayy.org
What: Kings Bay Y has 10 specialized summer camps. Essentially, there is something for everyone.
STEM: Campers explore chemistry, biology, physics, technology, and engineering.
Preschool Summer Camp: Campers enjoy a happy, safe, nurturing environment.
Summer Day Camp: Campers will spend a lot of the summer on the country-like Bay Ridge campus.
Basketball Camp: This camp will include two basketball training sessions every day.
Swim Camp: Campers get 2-hour swimming sessions four times a week.
Hebrew Dual Language camp: Hebrew language is reinforced with fun and engaging activities with native speakers.
Teen Travel Camp: This is a new camp with weekly tours around the city.
Inclusion Program Camp: Daily activities are created to stimulate a child's awareness and interest in their environment and relationships.
Avenue W Summer Camp: Weekly trips are balanced with yoga and arts & crafts.
PACK Sleepaway Camp: Kings Bay Y partners with NJY to deliver 2-week sleepaway camps in the Poconos.
How much: Dependant on your camp.
Dodge YMCA
Where: 225 Atlantic Ave., 718-625-3136, fbarretta@ymcanyc.org
What: In addition to swimming and sports, Dodge YMCA mitigates summer learning loss with the Book of the Week program, journaling, and cool science experiments.
Kindercamp: The classroom environment supports the transition into kindergarten.
Day Camp: This builds on academic skills by including age-appropriate science, math, and literacy.
Sports Camp: Campers will explore various sports and learn history, rules, and key skills of those sports.
Teen Camp: Specifically geared to teens enrolled in high school, Teen Camp hosts meaningful activities that develop educational and career goals.
Science camp: Explore different scientific disciplines including Crazy Chemworks, Jr. Explorers, NASA: Journey to Outer Space, and Red Hot Robots
Swim Camp: Campers get extra swim time and instruction to develop a lifelong love of water.
How much: Member and nonmember prices available.
Shorefront Y
Where: 3300 Coney Island Ave., 718-646-1444, info@shorefronty.org
What: Every day is beach day at Shorefront Y's Camp Osher. Kids from 3-14 love our creative activities, awesome aquatics, and great trips around the tri-state area. Become part of our camp family and see what everyone is talking about! We have great programs, in-camp activities, outdoor adventures, special days and awesome trips. Camp Osher brings Jewish values to life all summer long.
How much: Dependent on camp.
Happy camping!