BREAKING: Kings Highway Bank Robbery, Cops Nab Suspect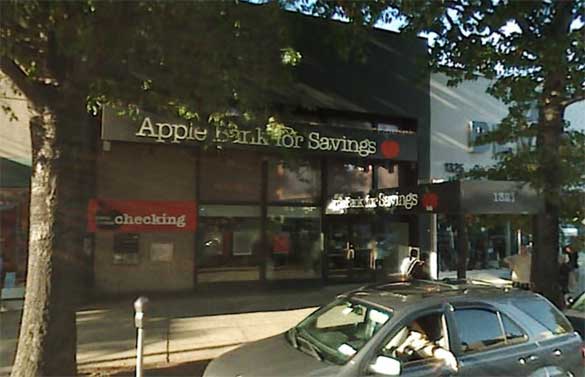 An armed robber attempted to stick up the Apple Bank for Savings at 1321 Kings Highway this morning, but was caught by police after trying to make his getaway.
The incident occurred shortly after 10:00 a.m., according to a scanner report.
NYPD was on the scene, and advised that the perp is in custody, caught at East 9th Street and Avenue P.
It's unclear at this time what the suspect was armed with or if he left the bank with any money.
It's the second time in five days that Apple Bank was the scene of a robbery. On Friday, a perp entered the bank at 2:15 p.m. and passed the teller a note demanding money. The perp left with cash, then hit two more banks on Kings Highway. Police are still searching for that suspect.
This is a breaking news story and may contain inaccuracies. We will update it as more information becomes available. If anyone has more information or additional photos, please send them to tips (at) sheepsheadbites (dot) com.