[UPDATE: FOUND] 13-Year-Old Dyker Heights-Borough Park Girl Is Still Missing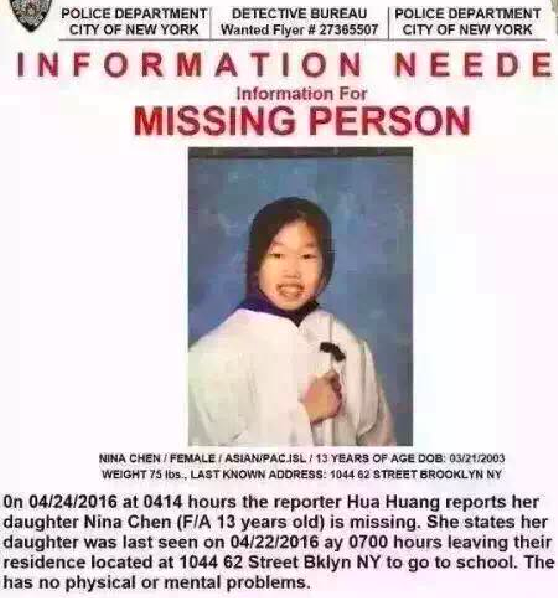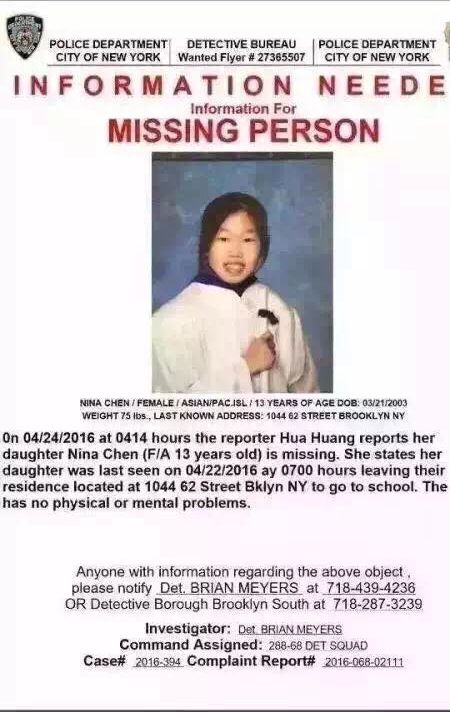 Nina Chen, a 13-year-old girl from Dyker Heights/Borough Park, has been missing since last Friday morning, April 22, and her family is begging anyone with information as to her whereabouts to contact the 68th Precinct Detective Squad.
(Update on Thursday, April 28 at 11:51am: Nina "was located at a friend's house," a police spokesperson has told us. She is home now.)
According to a police spokesperson who confirmed to us this afternoon that she is still missing, Chen was last seen at 7am Friday leaving for school (we haven't been told which school or what direction she was headed in). She has no physical or mental problems.
If you have any information, call Detective Brian Meyers at 718-439-4236.