12th Annual Lena Cymbrowitz Health Fair Spotlights Community's Health Services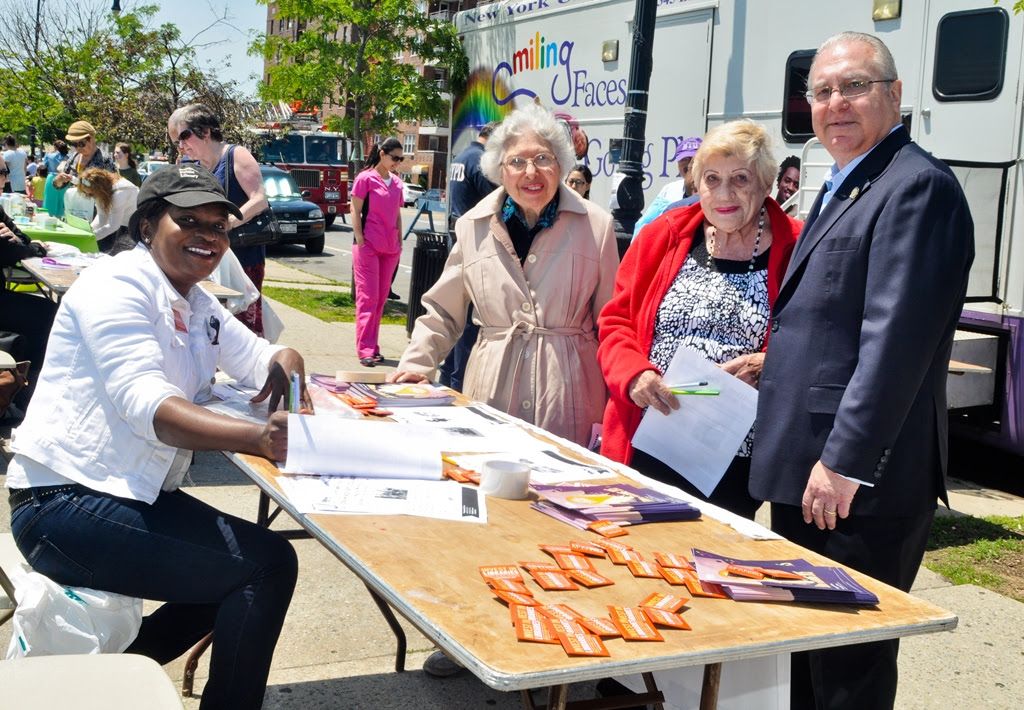 Local health service providers were in the spotlight on Sunday at the 12th annual Lena Cymbrowitz Community Health Fair, helping to raise funds for an area drug rehabilitation service.
The event, organized by Assemblyman Steven Cymbrowitz in honor of his late wife, former Assemblywoman Lena Cymbrowitz, offered neighbors free health screenings, giveaways and valuable health-related informational material along the Emmons Avenue waterfront near Sheepshead Bay Road.
The fair was sponsored in conjunction with Maimonides Medical Center and Kiwanis International, with proceeds on sponsorships and tables being sent to Dynamic Youth Community, a Midwood-based drug rehab and counseling center.
"I was pleased to see so many members of the community take advantage of the free screenings, giveaways and health-related information available at the fair," said Assemblyman Cymbrowitz. "It was great to meet so many residents and to be able to bring all these great organizations and sponsors together in one place for the benefit of the community."
Photos courtesy of Assemblyman Cymbrowitz's office.