12 Sports Camps Where Athletes Can Hone Their Skills

Let the kids run around this summer with Brooklyn's amazing sports camps. Sign up for a different one each week, or commit to one for the whole summer. Either way, your young athlete is bound to have a great time.
Some of our favorites
Brooklyn Bridge Fencing
Where: 68 Jay St, 646-823-2529, info@brooklynbridgefencing.com
What: Summer is the perfect time to try out fencing. Brooklyn Bridge Fencing introduces fencing to kids from 6 – 18 years old and even provides all the necessary equipment to summer campers. New fencers will have a great time learning the fundamentals of the fencing via coordination games, footwork exercises, and blade work. Kids will be fencing bouts against each other before they know it. Experienced fencers will learn advanced techniques and tactics to improve their results.
How much: $600/week if you sign up before 7/1, $700/week after 7/1
Shorefront Y
Where: 3300 Coney Island Ave., 718-646-1444, info@shorefronty.org
What: Every day is beach day at Shorefront Y's Camp Osher. Kids from 3-14 love our creative activities, awesome aquatics, and great trips around the tri-state area. Become part of our camp family and see what everyone is talking about! We have great programs, in-camp activities, outdoor adventures, special days and awesome trips. Camp Osher brings Jewish values to life all summer long.
How much: Dependent on camp.
Park Slope Armory YMCA
Where: Park Slope Armory Y 361 15th St., P.S. 10 511 7th Ave., 212-912-2580, jdavis@ymcanyc.org
What: There is room for everyone at the YMCA, especially since there are two locations in Park Slope. The Armory focuses on Swim Camp, Teen Camp, and Sports Camp. PS 10 hosts Adventure Camp, Express Camp, Kinder Camp, and Lisabeth Camp. All of the camps have a sports component.
How much: Member and nonmember prices available. Financial aid and scholarships are also.
Brooklyn Jewish Camp
Where: 3 Manhattan Court, 60 West End Ave, Manhattan Beach, Brooklyn, 347-495-3918, brooklynjewishcamp@gmail.com
What: Campers swim twice a week at Brooklyn Jewish Camp. They also develop sportsmanship and confidence by playing basketball, football, kickball, and more.
How much: $250 per week.
Specialized sports camps
Prospect Gymnastics
Where: Prospect Gymnastics, 1023 Church Ave, 718-484-0911, rokeya@prospectgymnastics.com
What: Prospect Gymnastics teaches kids that bravery, confidence and focus is fun! They embrace the challenge of learning something new even if it's a bit tricky and scary to go upside down! Join Prospect Gymnastics this summer for intensive gymnastics, acrobatics and hip-hop dance training alongside fun art projects, circus workshops, and water activities. Their camps are co-ed! Hurry, space is limited! Gymnastics & Dance Camp: July 10 – 28, 2017, Preschool Camp: July 31 – August 11, 2017, July 4th Mini Camp: July 3 – 7, 2017
How much: $425+
Home Run Baseball Camp
Where: Parade Grounds Field 7, 202-726-8311, tim@homerunbaseballcamp.com
What: Home Run Baseball is the highest quality, safest baseball camp in America. The coaches–each a camp alum–run drills on fast feet and soft hands, fly balls and ground balls. Each camper gets 100 swings of the bat. Each day is topped off with a baseball game.
How much: $380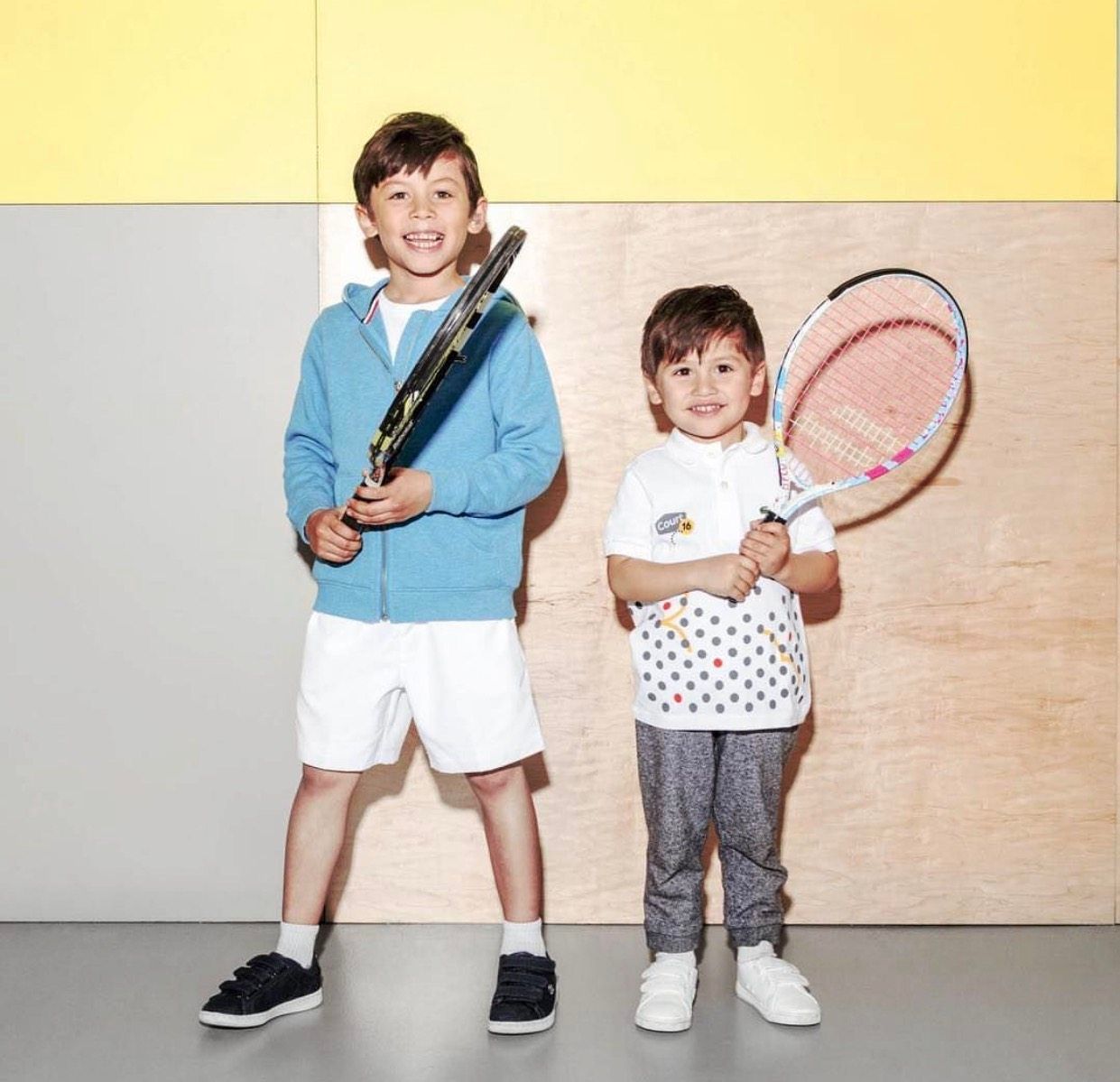 Court 16
Where: 526 Baltic Street, 718-875-5550, hello@court16.com
What: Court 16 has 5 permanent, USTA-sanctioned courts optimized for kids in an indoor, air-conditioned facility. Young tennis players receive 5:1 instruction to ensure a safe learning environment. Emphasis is put on sportsmanship and fair play.
How much: $575/half day, $675/full day
The round-robin athlete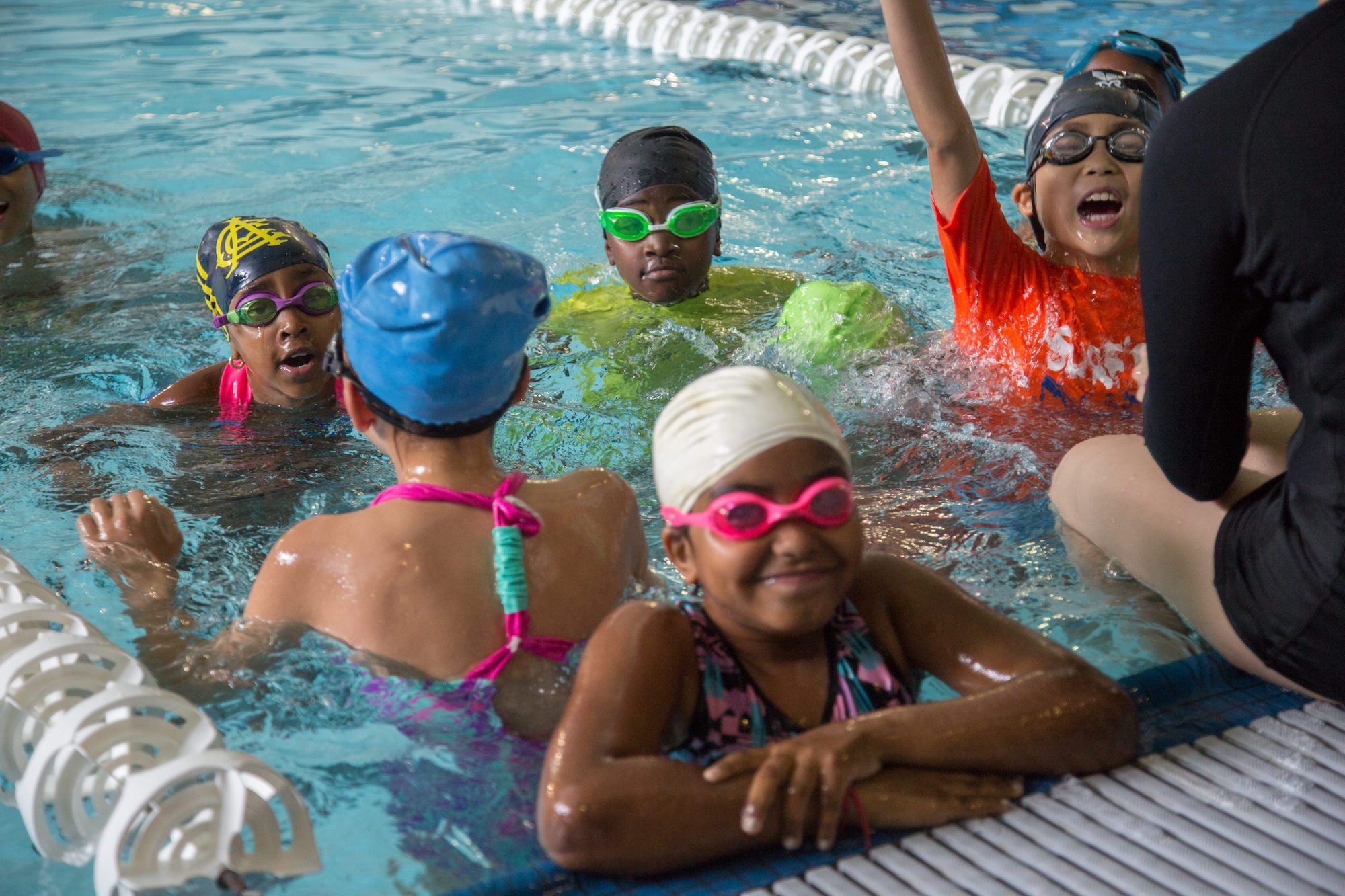 LIU Children's Academy and LIU Brooklyn Blackbirds Sports Camp
Where: 1 University Plaza, 718-488-1364, ChildrensAcademy@liu.edu
What: LIU hosts a plethora of separate sports camps — baseball, basketball, flag football, soccer, sports and conditioning, swimming — for athletes ages 7 to 14. Camps will be held in LIU's state of the art facilities and will help young athletes reach their athletic potential.
How much: Depends on the camp
Aviator Sports Camp
Where: Floyd Bennett Field 3159 Flatbush Ave, 718-758-7500
What: Aviator Sports may be the only place in Brooklyn with seven sports
specific summer camps. Young athletes can receive specialized instruction in order to improve their skills and techniques in soccer, tennis, volleyball, basketball, hockey, gymnastics or ice skating. For children who want to try it all, there is Aviator Sports Summer Day Camp where campers can try fencing, rock climbing, swimming and more.
How much: 200+ for Sports Specific Summer Camps | $495+ for Aviator Summer Day Camp
Camp Olympia
Where: John Jay High School 237 7th Ave, and Erasmus Hall 911 Flatbush Ave, 718-748-7084, campolympiany@hotmail.com
What: Future Olympic athletes will play at least 3 sports per day, plus they will swim every Wednesday, Thursday, and Friday. Camp Olympia coaches match camper's athletic abilities so everyone is included and improves their skills.
How much: $300
Brooklyn Sports and Theater Camp
Where: Holy Angels 337 74th St, 718-745-7776, info@BrooklynSportsCamp.com
What: Novice and seasoned athletes are welcome at Brooklyn Sports and Theater Camp. Athletes will improve their game in baseball, basketball, soccer, tennis, and more.
How much: $215
Free camps

City Parks Foundation
Where: 80 parks around New York City
What: The City Parks Foundation offers free sports instruction, including golf, tennis, soccer, and track & field, to city residents. The programs are located in city parks and facilities around the city. Peruse their website to find a match for your athlete.
How much: Free
Happy camping!