12 Bands Play Saturday's Coney Island Music Festival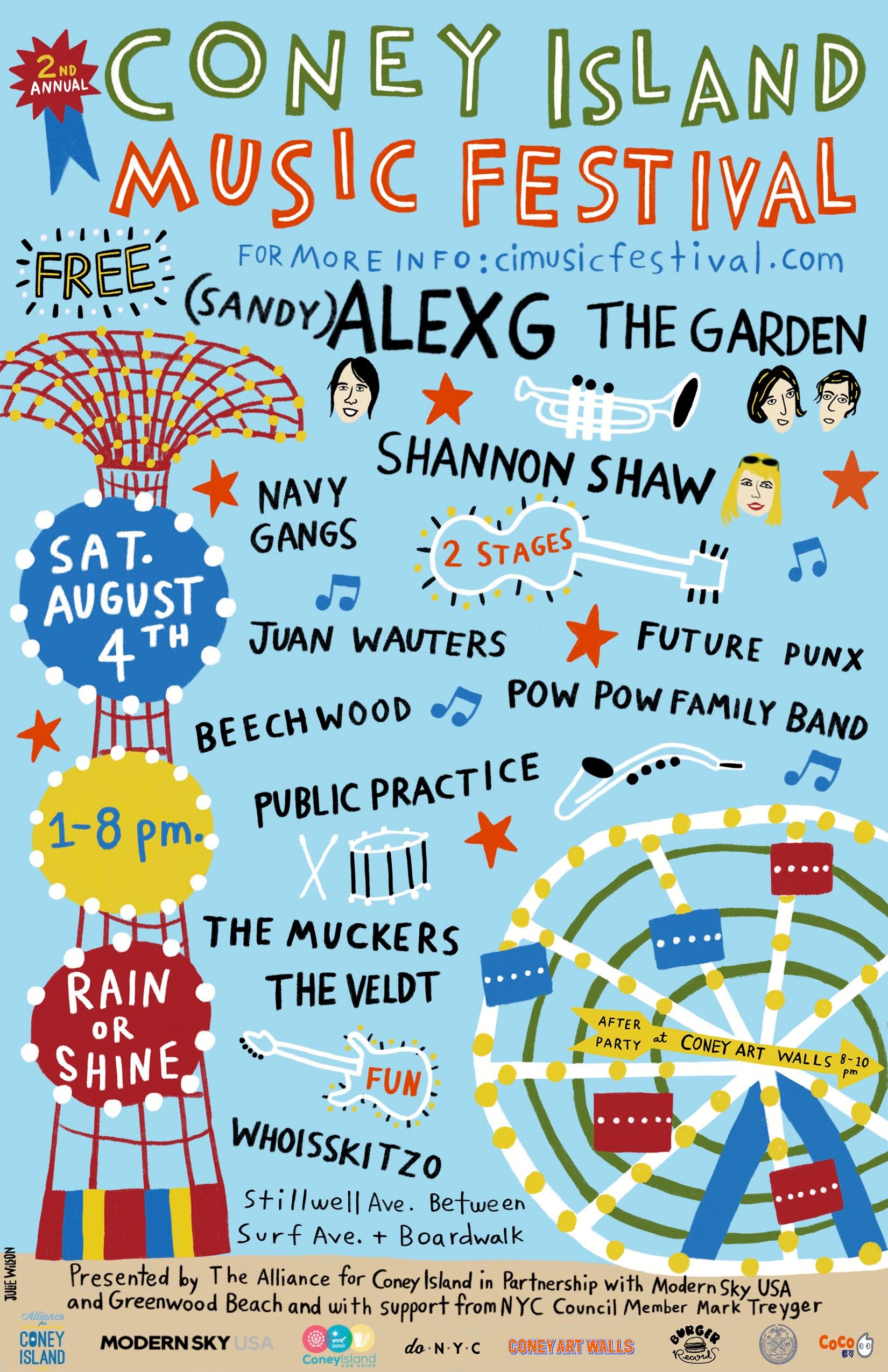 CONEY ISLAND – Indie music fans should pack an umbrella and head south tomorrow for the Second Annual Coney Island Music Festival.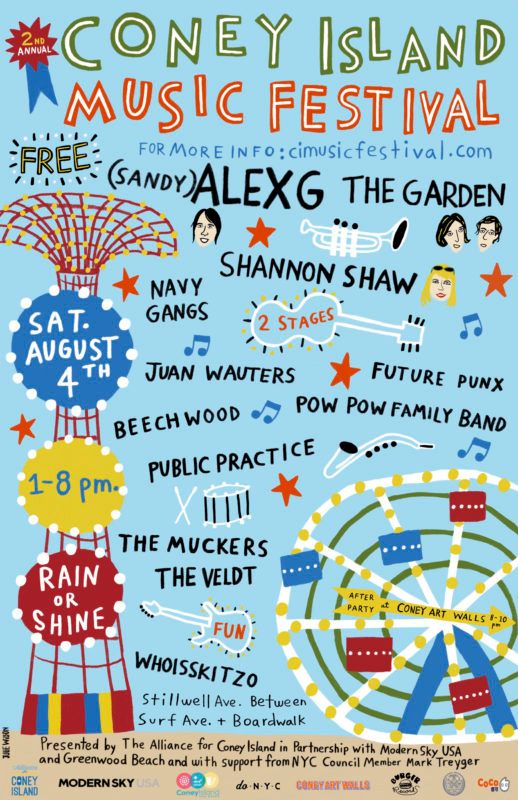 The Alliance for Coney Island and Council Member Mark Treyger present this free event featuring 12 bands and two DJs performing on two stages at the iconic seaside destination. This year's headliner is (SANDY) Alex G, whose music combines country, pop, and folk styles. Learn about all the acts here.
One stage will be at the boardwalk entrance on Stillwell Avenue and the other will be located at Coney Art Walls. Along with enjoying the music, attendees can check out the murals, sample fare from various food vendors, play life-sized games (Jenga, Connect Four), and of course, go on the famous amusement park rides.
Check out the full lineup below or click here for the schedule and map.
The show will go on rain or shine, and the forecast for tomorrow is looking pretty wet, so be sure to bring rain gear.
Second Annual Coney Island Music Festival
Saturday, August 4, 1pm to 8pm
Stillwell Avenue (between Surf Avenue & Boardwalk)