11th Annual Brooklyn T.E.A.L. Walk/Run: Raising Awareness About Ovarian Cancer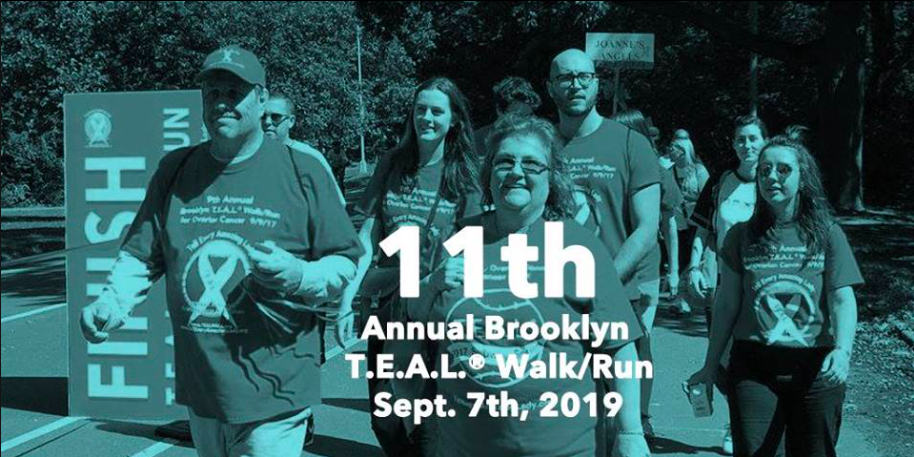 PROSPECT PARK – September is National Ovarian Cancer Awareness Month and T.E.A.L. will once again host a 5K race and 2.5-mile walk this weekend to help raise awareness of the disease that will "take the lives of more than 14,000 women this year" in the United States.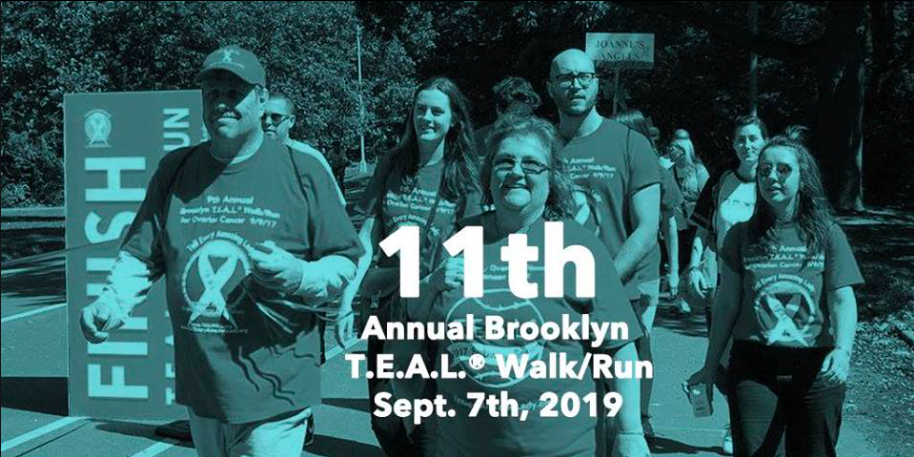 The mission of T.E.A.L.—"Tell Every Amazing Lady About Ovarian Cancer"—is to "promote public awareness and education of the signs, symptoms and risk factors of ovarian cancer," while providing support to survivors and raising funds to develop a screening test and find a cure, according to the organization's website. The symptoms of ovarian cancer are subtle and difficult to diagnose, according to the organization, and there is currently no medical screening test for the disease.
Now in its 11th year, the annual Brooklyn T.E.A.L. Walk/Run fundraiser celebrates survivors of ovarian cancer with a Survivor Ceremony, as well as families who have been affected by the disease. Online registration has already closed for the event, but anyone interested in helping the organization reach its $219,000 fundraising goal can donate here.
Runner check-in begins on Saturday, September 7, at 7:45am where there will be photo  and educational booths and activities. The 5K run kicks off at 9am. Registration for the walk will begin at 9am with the 2.5-mile walk starting at 11am.
Between 10am and 11am, there will be award ceremonies, special guests, and fundraising at the Prospect Park Bandshell, with the Survivor Ceremony taking place at 10:15am. A celebration for all the runners and walkers is scheduled for 11:30am.
The color teal symbolizes ovarian cancer. The organization T.E.A.L. was founded in 2009 by two sisters originally from Brooklyn, Louisa McGregor and Pamela Esposito-Amery. Though the disease took Louisa's life in 2011 after a four-year battle, the organization continues to educate women about ovarian cancer and raise funds for research. The annual walk/run fundraising event takes place every September during Ovarian Cancer Awareness Month at Brooklyn's Prospect Park as well as in other cities across the country.
To learn more about T.E.A.L. or to donate, visit teal.telleveryamazinglady.org.
11th Annual Brooklyn T.E.A.L. Walk/Run
Saturday, September 7, 7:45am to 1pm
Prospect Park (Bandshell at 9th Street & Prospect Park West)