10 Westminster Road On Market For $9.25 Million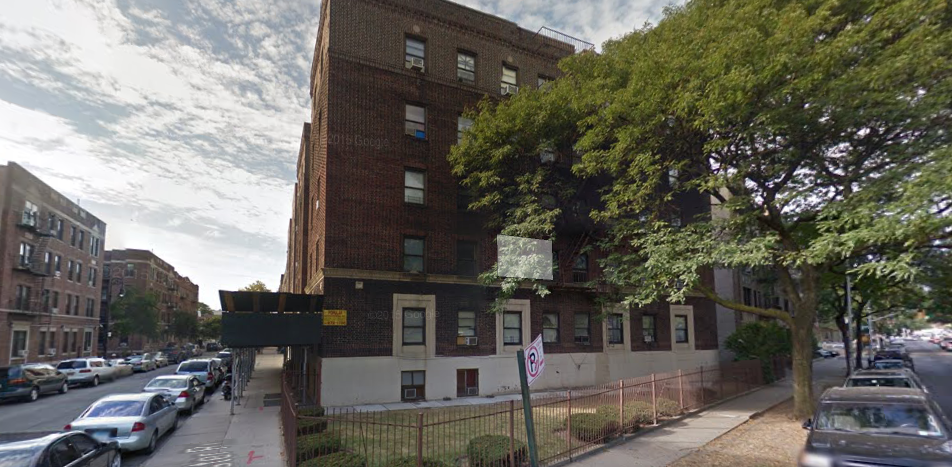 A large, pre-war building in our area is up for sale.
Ten Westminster Road, just off Caton Avenue, has been listed by the Bestreich Realty Group for $9.25 million. Built in 1931, the building sits across Caton from the Parade Ground.
According to Trulia, the building was sold less than a year ago for $5.85 million.
Ten Westminster Road has 21 units, notes Bestreich's listing. The building's new owner can anticipate a monthly income stream (pre-expenses) of $46,760, or $2,227 per apartment, the listing says.
And there's potential to increase revenue. Ten Westminster's zoning offers "additional unused air rights and rooftop duplex buildable potential," Bestreich states.
The looming question of course is what will happen to the current tenants at 10 Westminster Road. The building is listed as having rent-regulated apartments on the New York City Rent Guidelines Board website.
A broker at Bestreich told us that some of the apartments at 10 Westminster Road are rent-stabilized, others are no longer regulated, and some apartments are vacant. The company's promotional material says that four apartments are vacant, but the broker we spoke with did not confirm that number.
The City's Department of Housing Preservation and Development reports that 10 Westminster Road has 25 open violations, for issues such as peeling lead paint, mold, and roach and mice infestations, but the last violation appears to have been issued in 2012.