10 Ways To Celebrate Earth Day In Brooklyn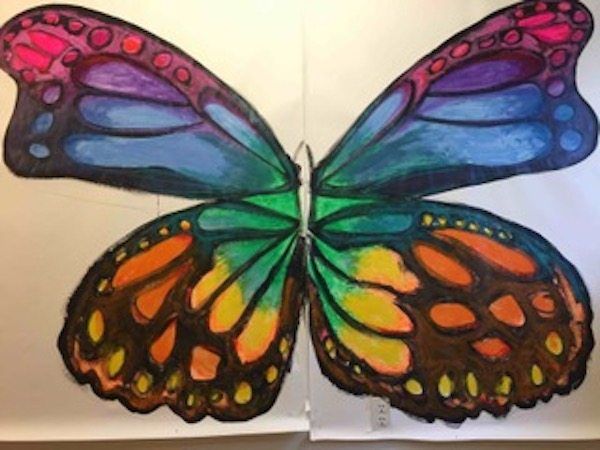 Founded by John McConnell on April 22, 1970, Earth Day is celebrated worldwide, raising awareness about our planet and what we can do preserve and care for it.
The theme for Earth Day 2017 is Environmental and Climate Literacy. The Earth Day Network's goal is to educate the public about environmental science, as well as local and global ecological issues, to address threats to our environment.
Below is a list of ten ways you can show the planet some love and celebrate Earth Day 2017 in Brooklyn.
Camp BKB
When: Saturday, April 22, 8am to Sunday, April 23, 10am
Where: Brooklyn Boulders, 575 Degraw Street, Gowanus
What: Brooklyn Boulders is hosting a weekend festival to save the world! There will be a park clean-up, outdoor yoga, happy hour, dinner, a DJ, a sleepover, brunch, and, of course, climbing.
How Much: Tickets $32 to $65
Earth Day Celebration and Book Sale
When: Saturday, April 22, 11am to 2pm
Where: Prospect Farm, 1194 Prospect Avenue (next to the Seeley Street Bridge), Windsor Terrace
What: The Windsor Terrace community garden will have activities for all ages, including a book sale, scavenger hunt, live music, composting demonstrations, face painting, and crafts.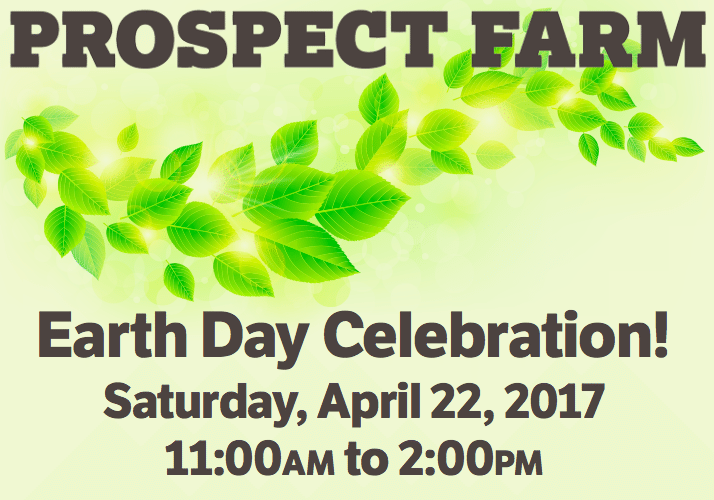 Earth Day in DUMBO: Yoga, Sustainability
When: Saturday, April 22, 12pm to 10pm
Where: 1 Hotel Brooklyn Bridge, 60 Furman Street, DUMBO
What: Hosted by the sustainability focused 1 Hotel Brooklyn Bridge, this Earth Day event offers complimentary astrology and wellness checks; meditation; rooftop yoga; sustainability panel discussions; and a local vendor marketplace.
Earth Day at Gotham Greens Gowanus
When: Saturday, April 22, 12pm to 12:30pm
Where: Whole Foods Market, 214 Third Street, Gowanus
What: Join Gotham Greens outside their Gowanus greenhouse (on the roof of Whole Foods) to learn about sustainable urban agriculture and sample some greens. Each attendee will get seedlings to take home to grow on their own.
How Much: Free, but space is limited so RSVP.
Friends of the End Community Earth Day Celebration
When: Saturday, April 22, 1pm to 4pm
Where: The dead end at Albemarle Road & East 17th Street, Ditmas Park
What: To celebrate Earth Day, Ditmas Park neighbors will transform the desolate dead end on Albemarle Road at East 17th Street into a colorful garden and art gallery using up-cycled materials. The project is part of an ongoing project to make the dead end safe and welcoming.
Make It Montague 1/4 Mile of Earth Day Fun
When: Saturday, April 22, 12pm to 4pm
Where: Montague Street (between Court Street & the Promenade), Brooklyn Heights
What: Make it Montague's ¼ Mile of Music, Entertainment + Earth Day Fun event is supported by Montague Street businesses and merchants. A pair of painted 16' butterfly wings will be hung on Montague Street, between Clinton and Henry Streets, for people to take selfies with. The quarter mile stretch will feature music, entertainment, an AstroTurf mini soccer field, store and restaurant discounts, giveaways, and more.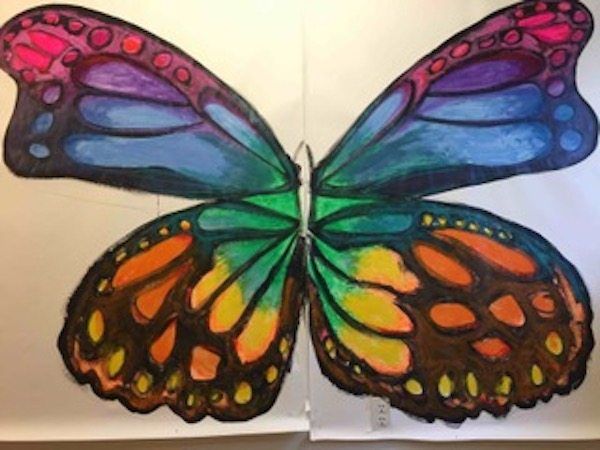 Prospect Park Audubon Center Earth Day Celebration
When: Saturday, April 22, 12pm to 4pm
Where: Prospect Park, Audubon Center (located near the Lincoln Road entrance), Park Slope
What: This event will feature fishing lessons (catch & release), birding lessons, and a lakeside cleanup led by the Brooklyn Fishing Club and Audubon staff. RSVP here.
Street Tree Identification For Beginners | Carroll Gardens Tree Walk
When: Saturday, April 22, 10:30am to 12pm
Where: Exact meeting instructions will be sent the day before the walk, Carroll Gardens
What: Brooklyn Brainery is hosting a walk through picturesque Carroll Gardens to teach participants how to identify a variety of trees by their bark, buds, leaves, and overall shape.
How Much: $13
Mother Earth Pow-Wow | Sunset Park Earth Day Celebration
When: Sunday, April 23, 12pm to 3pm
Where: Sunset Park Recreation Center, 43rd Street at 7th Avenue, Sunset Park
What: Organized by the Redhawk Native American Arts Council, this Earth Day celebration will feature indigenous music, dance, and art and crafts from North America, South America, Hawaii, and the Caribbean.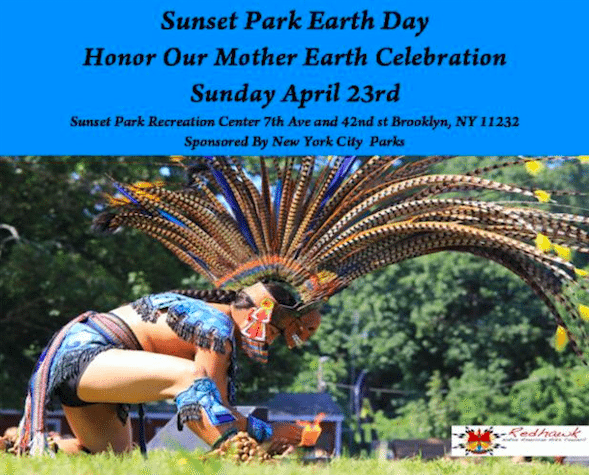 Earth Day Hike (Light)
When: Sunday, April 23, 12pm to 1:30pm
Where: Marine Park, Avenue U and East 33rd Street, Marine Park
What: Urban Park Rangers will lead a guided, light hike—a leisurely stroll on primarily paved paths. Be sure to wear comfortable shoes or boots, and pack water and a light snack.