10 Classic Summer Camps In Brooklyn
Each of these traditional camps offers a variety of activities throughout the summer while still maintaining a predictable and safe day. And, when your child outgrows camp but still needs supervision — and wants to stay with their friends — these camps also offer counselor in training programs.

Traditional camps with private facilities
These camps have their own facilities, including heated swimming pools!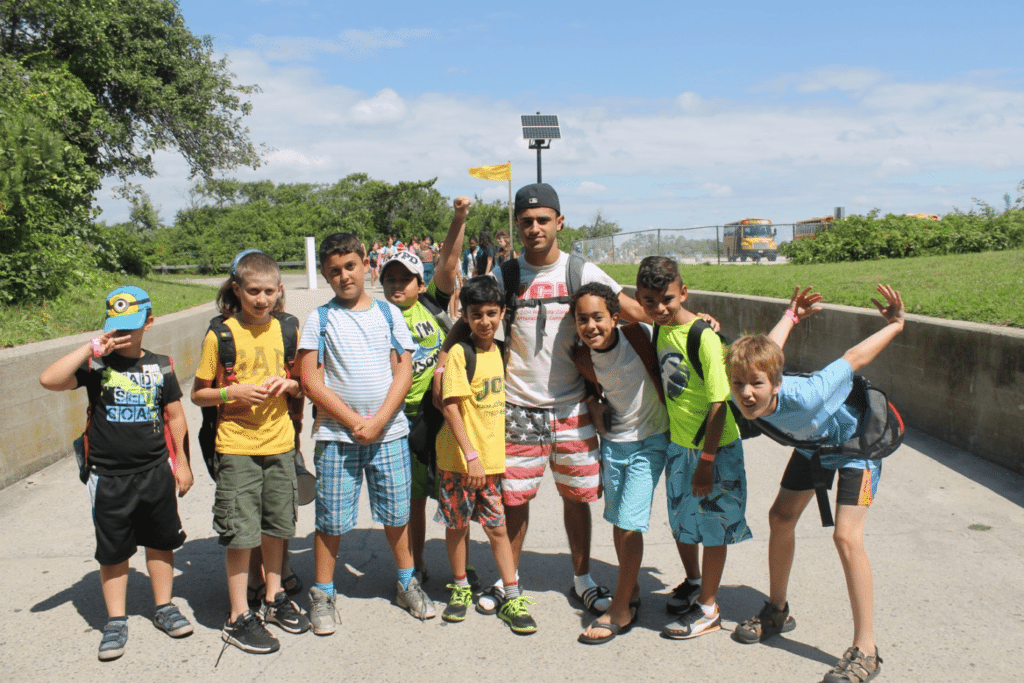 Marks JCH Summer Camp
Where: 7802 Bay Parkway, 718-943-6343
What: JCH is the place to cement lifelong friendships while learning to swim, exploring jewelry making, discovering the magic of science, and taking the occasional field trip to world-renowned museums.
How much: $1,550+ half season, $2430+ full season. Other options are available.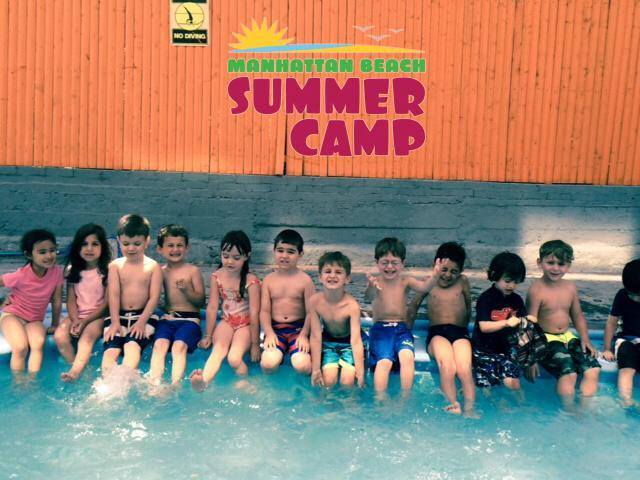 Manhattan Beach Summer Camp
Where: 60 West End Ave, 347-788-8669, info@mbsummercamp.com
What: Manhattan Beach Summer Camp is a fun and educational place set apart by its core values: honesty, caring, respect, and responsibility. Children will enjoy a safe and memorable summer while growing emotionally, socially, morally, and physically.
How much: $360+ per week, $2,400+ full season.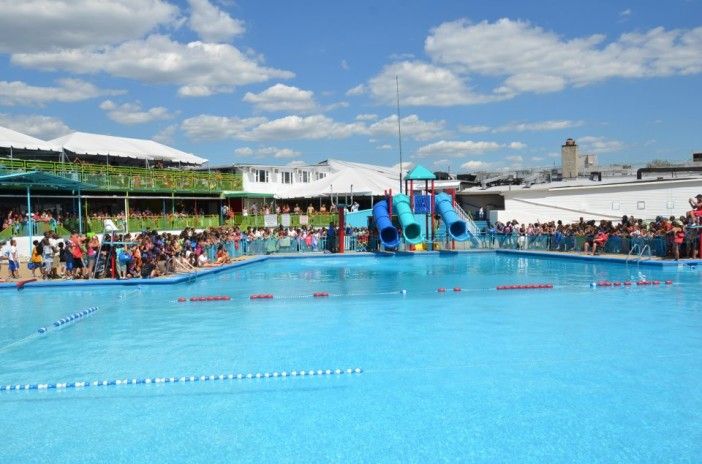 Mill Basin Day Camp
Where: 5945 Strickland Avenue, 718-251-6200, info@millbasindaycamp.com
What: Do you only need camp 3 days per week but for the entire summer? Customize your day camp needs with Mill Basin. Your child will still receive quality care with access to Mill Basin's art studio, tv studio, sports facility, arcade and more!
How much: Mill Basin will create a customized schedule based on your needs.
Traditional camps that use Brooklyn resources
These camps use our marvelous borough as their playground, taking advantage of Brooklyn's unique and stimulating resources.
Park Slope Day Camp
Where: 5 locations: Park Slope 339 8th Street and 752 President Street; Windsor Terrace 241 Prospect Park West; Bay Ridge 8515 Ridge Boulevard; Carroll Gardens 342 Smith Street
What: Is your child interested in the circus or sports? In either case, Park Slope Day Camp leads campers to new levels of experience and independence while instilling respect for friendship, cooperation, and the environment.
How much: $700+, 5 percent discount for 7 or more weeks
Trail Blazers
Where: 394 Rogers Ave, 212-529-5113, info@trailblazers.org, Sleepaway camp: 210 Deckertown Turnpike, Montague, NJ 07827, 973-875-4116, info@trailblazers.org
What: Trail Blazers creates a place for city kids to explore and learn to love nature. Through their mission to teach kids to respect the environment, they teach campers to love and respect themselves. As Trail Blazers grow, they offer the most extensive training program for young counselors that includes a great deal of introspection.
How much: Tier system starting at $110 for partial week
Oasis in Brooklyn Bridge Park
Where: Summer office, St. Francis College 180 Remsen St, 646-519-5069, brooklynbridge@oasischildren.com
What: Imagine spending the summer playing soccer with the Manhattan skyline in the background. That's what your camper will get at Oasis. Your camper will also strengthen their emotional IQ through participating in sports and other group activities.
How much: $1060+ for 2 weeks

YMCA Camps Around Brooklyn
YMCA camps all offer instruction in sports, including swimming. The following camps are unique in their own ways, and they extend beyond their neighborhood locations. YMCA offers camp in 2-week sessions.
Kings Bay Y
Where: 3495 Nostrand Avenue, 718-648-7703, info@kingsbayy.org
What: One of Kings Bay Y's incredible programs is their inclusion summer camp. Kids will swim 4 days a week and have access to the country club-esque Bay Ridge facility.
How much: Dependent on your camp. Discount for booking before May 1.
Dodge YMCA
Where: 225 Atlantic Ave., 718-625-3136, jmartinez@ymcanyc.org
What: In addition to swimming and sports, Dodge YMCA mitigates summer learning loss with the Book of the Week program, journaling, and cool science experiments.
How much: $477/$567 for member/nonmember and up. Financial aid and scholarships are available.
Park Slope Armory YMCA
Where: 361 15th St., 212-912-2580, jdavis@ymcanyc.org
What: Whether you join the swim, sport, or adventure camp, campers will be able to swim, play sports, and enjoy adventures. Most of all, they'll create lasting friendships and memories.
How much: $484/$545 for member/nonmember and up. Financial aid and scholarships are available.
BedStuy YMCA
Where: 1121 Bedford Ave., 212-912-2284, kwagner@ymcanyc.org
What: BedStuy's Explorer Camp prepares kids for kindergarten by providing a structured day. Kids will swim and get plenty of exercise — indoors and outdoors — plus they'll explore science and literacy.
How much: $355/$408 for member/nonmember and up. Financial aid and scholarships are available.
Happy camping!