10 Brooklyn shops to buy Holiday gifts: BOOKS and ART
Even with the proliferation of digital everything, there is nothing like paging through a fresh book whether it be the latest Brooklyn author or a timeless children's book.  The gift of a new book(s) is always cherished and here in Brooklyn, we have some of the best bookstores in the New York City.  This also rings true for art by local artists.  Just as we shop Brooklyn and support our local businesses over the holiday season we also love our Brooklyn artists.  Happy gifting!
Greenlight Bookstore
Fort Greene:
686 Fulton St (at S Portland Ave)
Brooklyn, NY 11217
Prospect Lefferts Gardens:
632 Flatbush Avenue (at Fenimore)
Brooklyn, NY 11225
(718) 246-0200
http://www.greenlightbookstore.com/
Now with two locations in Brooklyn, an indie bookstore Greenlight is a quiet haven for reading and exploring. A warm, happy place, the tables are stocked high with paperback favorites, New York-related books, and coffee table reads. The store is well stocked with all the current fiction and non-fiction favorites, providing staff recommendations as well. There is also an excellent selection of kids books and toys.
Books are Magic
Cobble Hill, Gowanus
225 Smith St
Brooklyn, NY 11231
b/t Butler St & Douglass St
(718) 246-2665
https://www.booksaremagic.net/
Books are Magic is Cobble Hill's independent bookstore founded by author Emma Straub and her husband who live in the neighborhood. A beautifully designed, airy space with a well-curated selection of books for kids and adults. Gift cards are available.
WORD
Greenpoint
126 Franklin St
Brooklyn, NY 11222
(718) 383-0096
http://www.wordbookstores.com/
WORD is a general interest bookstore specializing in literary fiction and non-fiction, with a great section for kids and lots of interesting cards and journals. WORD is all about community and neighborhood (Greenpoint) loving.
Community Bookstore
Park Slope
143 7th Ave
Brooklyn, NY 11215
b/t Garfield Pl & Carroll St
(718) 783-3075
Established in 1971, Community Bookstore is an independent bookstore that has served the Park Slope neighborhood for over 40 years and counting. In addition to their well-curated shelves, they are also known for their beautiful garden, charming employees, killer reading series and their charismatic cat.
The POWERHOUSE Arena
DUMBO
28 Adams St
Brooklyn, NY 11201
DUMBO
(718) 666-3049
https://www.powerhousearena.com/
Carefully curated selection of newly-released fiction and non-fiction titles; extensive selection of books about Brooklyn and NYC; top assortment of kid's books, photography and design books, accessories (bags, tees), book novelties and fine stationery in a beautiful well-lit setting by the bridge.
Human Relations
Bushwick
1067 Flushing Ave
Brooklyn, NY 11237
b/t Noll St & Knickerbocker Ave
(510) 540-7700
http://www.humanrelationsbooks.com/
Human Relations is a new and used books store in Bushwick. Here you will find the best in quality used Literature, Philosophy, Film, Foreign Language, Noir, History, Art, Science, Science Fiction, Food, Drama, and pretty much everything else.
Here's A Book Store
Midwood
1964 Coney Island Ave
Brooklyn, NY 11223
b/t Avenue P & Quentin Rd
(347) 378-9492
https://www.facebook.com/Heres-A-Book-Store
Here's A Book Store, located in a predominantly religious Jewish neighborhood, carries a lot of Jewish-interest fiction and history (Holocaust and beyond). But it also has a lot of everything else – so much that it's packed floor-to-ceiling with new and used books. They and will also buy/trade your used books.
Boulevard Books & Cafe
Bensonhurst
7518 13th Ave
Brooklyn, NY 11228
(718) 680-5881
https://www.facebook.com/BoulevardBooksandCafe/
Boulevard Books & Café is your community bookstore! Shop their selection of adults & kids books and sidelines. Enjoy bookclub meets, storytime with your 'lil ones, author events & more!
Brooklyn ARTery
Flatbush, Ditmas Park
1021 Cortelyou Rd
Brooklyn, NY 11218
b/t Coney Island Ave & Stratford Rd
(347) 425-7770
http://www.brooklynartery.com/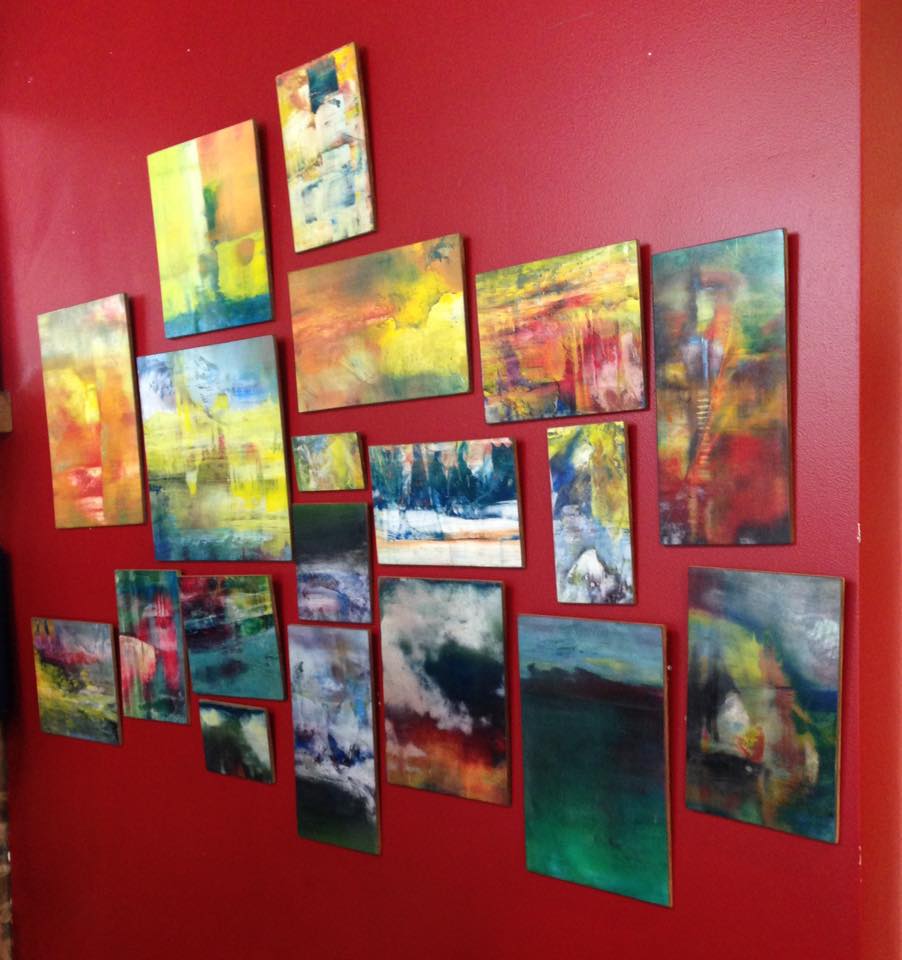 Brooklyn ARTery offers one-of-a kind, affordable and fine quality handmade merchandise. Their mission is to inspire people to buy handmade merchandise and to support working artists. Here you will find a variety of goods from handbags and jewelry to reclaimed merchandise, artisanal food, home decor, housewares, health and green beauty products.
Natchie
DUMBO
141 Front St
Ste A
Brooklyn, NY 11201
b/t Pearl St & Jay St
(917) 557-8412
http://www.natchieart.com/
An Aussie expat living in NYC, Natchie creates whimsical, art-naïf prints of city icons, like the Brooklyn Bridge, the High Line, the Empire State Building and the Literary Walk in Central Park. As a bonus, each print also features a free download of a song – inspired by the image – written and performed by Natchie.
The Holiday Gift Guide is part of BKLYNER's series to promote Shop Local, Shop in Brooklyn. For more information email HERE.