10 Brooklyn Experience Gifts For Kids Around The Borough
Brooklyn apartments are small. Really small. Thanks to Ikea and external storage units, life is manageable – until you have kids.
For such tiny little humans, they come with a lot of stuff, and even if you're the master of organization, several years of giant Christmas gifts from Grandma can quickly turn your place into something straight out of Hoarders.
Instead of adding to the chaos, why not give the gift of experience this holiday season? Brooklyn is exploding with incredible museums, nature centers, and other family destinations. Purchasing a membership package not only gives you free admission throughout the year, you also receive access to special programs and events that are not always open to the general public.
We've pulled together ten of our favorite experience gift ideas from around the borough. Whether your kids are 2 or 18, Brooklyn has something sure to fit their interests.
Brooklyn Botanic Garden, $85 and up
Does your kiddo love gardening and nature? Becoming a member of the Brooklyn Botanic Garden is easy on the pocketbook, and provides perks like free admission for two adults and all children under the age of 16, no lines, parking passes, extended hours, sunset picnics, discounts on children's programs, and even a special night just for kids.
Brooklyn Boulders, Monthly membership is $115 for the 1st adult, $90 for the 2nd adult, and $60 for kids
A Brooklyn Boulders membership is definitely pricy, but it's great for kids of all ages, and will help burn off some of that eternal winter energy when January and February roll around. Membership includes full access to the facility, free yoga and fitness classes, discount Kids Academy passes, and free family events. Annual rates are also available.
Brooklyn Children's Museum, $75 and up
Who doesn't love the Brooklyn Children's Museum? Their sensory room, in particular, is a fantastic resource for special needs families. Membership includes admission for two adults and four children in the same household, guest passes, birthday party discounts, and access to science and technology centers more than 90 miles from NYC (an awesome perk when you're traveling).
Brooklyn Cyclones Season Tickets, $60 and up
A must for local baseball fans! Cyclones packages range from your choice of three Sunday games ($60 per person) to the complete season of home games ($555 per person), and include free jerseys, caps, parking passes, access to fast pass lines, and more.
Brooklyn Museum, $110
For fans of the arts, you can't go wrong with a Brooklyn Museum membership. Perks include admission for two adults and up to four children, guest passes, an invitation to the member-only family event, plus discounts and early registration for classes and special youth programs.
Jewish Children's Museum, $75 and up
Even if your family is not Jewish, a fantastic way to learn about the heritage and history of the Jewish culture is a through a Jewish Children's Museum membership. Look for free admission, birthday party discounts, member-only events, express entry, and discount admission to over two hundred museums across the United States and Canada.
Lakeside Season Pass, $100 and up
Have a skater? Lakeside offers season passes for their Prospect Park rink that includes unlimited skating during general public sessions, unlimited skate rental, unlimited bag checks, 50% off shake sharpening, food discounts, class discounts, and birthday party discounts.
New York Transit Museum, $60 and up
We received a Transit Museum membership two years ago, and it was an incredible resource for our train obsessed son. Membership includes free admission, birthday party discounts, member-only tours, and guest passes.
Prospect Park Zoo/Aquarium, $155 and up
For kids that adore animals, a basic Wildlife Conservation Society membership gives adults and all household children free admission to the Prospect Park Zoo and New York Aquarium. That's not all, though! You'll also have access to the Bronx Zoo, Central Park Zoo, and Queens Zoo. Upgrade to premium membership ($195 for family membership), and you'll also have unlimited admission to premium attractions, such as the Children's Zoo, 4-D Theater, Bug Carousel, Congo Gorilla Forest, JungleWorld, Zoo Shuttle, Wild Asia Monorail, and Butterfly Garden.
YMCA, Varies by location
With eight Brooklyn locations to choose from, a YMCA membership is another great way to get kids out of the house and moving during the winter months. Prices are reasonable, there are free and discount class offerings for the entire family,  and several locations even have pool access.
Bonus Pick!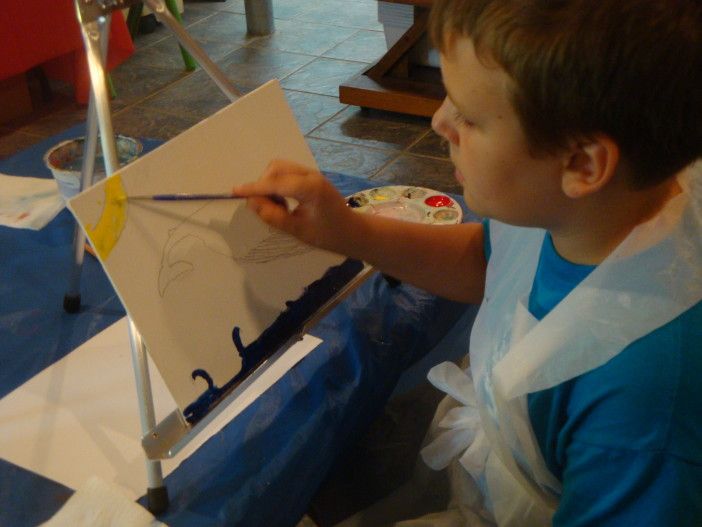 Barking Cat Studio, $50 and up (Sponsored Listing)
The ultimate in creativity — let your kids become their own Brooklyn artisan with a class at Barking Cat Studio. The studio hosts classes for toddlers through adults, so it's easy to find something for everyone in the family.
Do you know of any other great experience gifts around Brooklyn? Share the details in the comments below.