$1 Eats on Coney Island Ave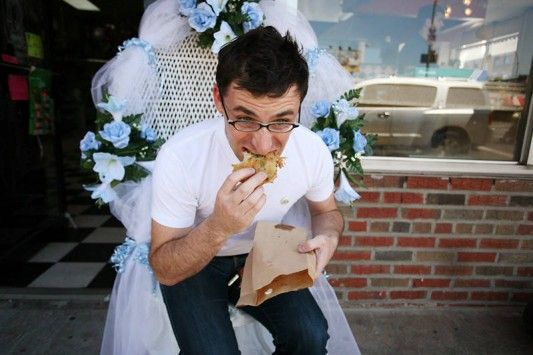 What kind of food can a dollar buy you on Coney Island Avenue? That's what Metromix decided to find out, trekking from Beverley Road down to Avenue L, making ten stops along the way. Here are a few of the highlights from our area:
Madina: Aloo tikki. This "golden-fried mashed-potato ball is studded with spicy chiles, making the cooling yogurt a necessity."
Shandar: Chicken seekh kbaba, "a hollow cigar of chicken, a little spicy and a lot greasy—in a good way."
Punjab Party Hall: Samosa, which is "packed with well-spiced potatoes and a crisp shell, this samosa is a winner."
Village Gyro and Grill: Naan. "Each bite is a warm delight, made tastier by the price tag."
He could certainly have gotten cheaper samosas–I've gotten two for a dollar at other places on CIA. But what else did he miss? Know of any other restaurants on CIA where your dollar goes a long way?
Photo by Sam Horine via Metromix.