The Muslim Ban Separated Many Families. Ten Days Ago, One Was Reunited.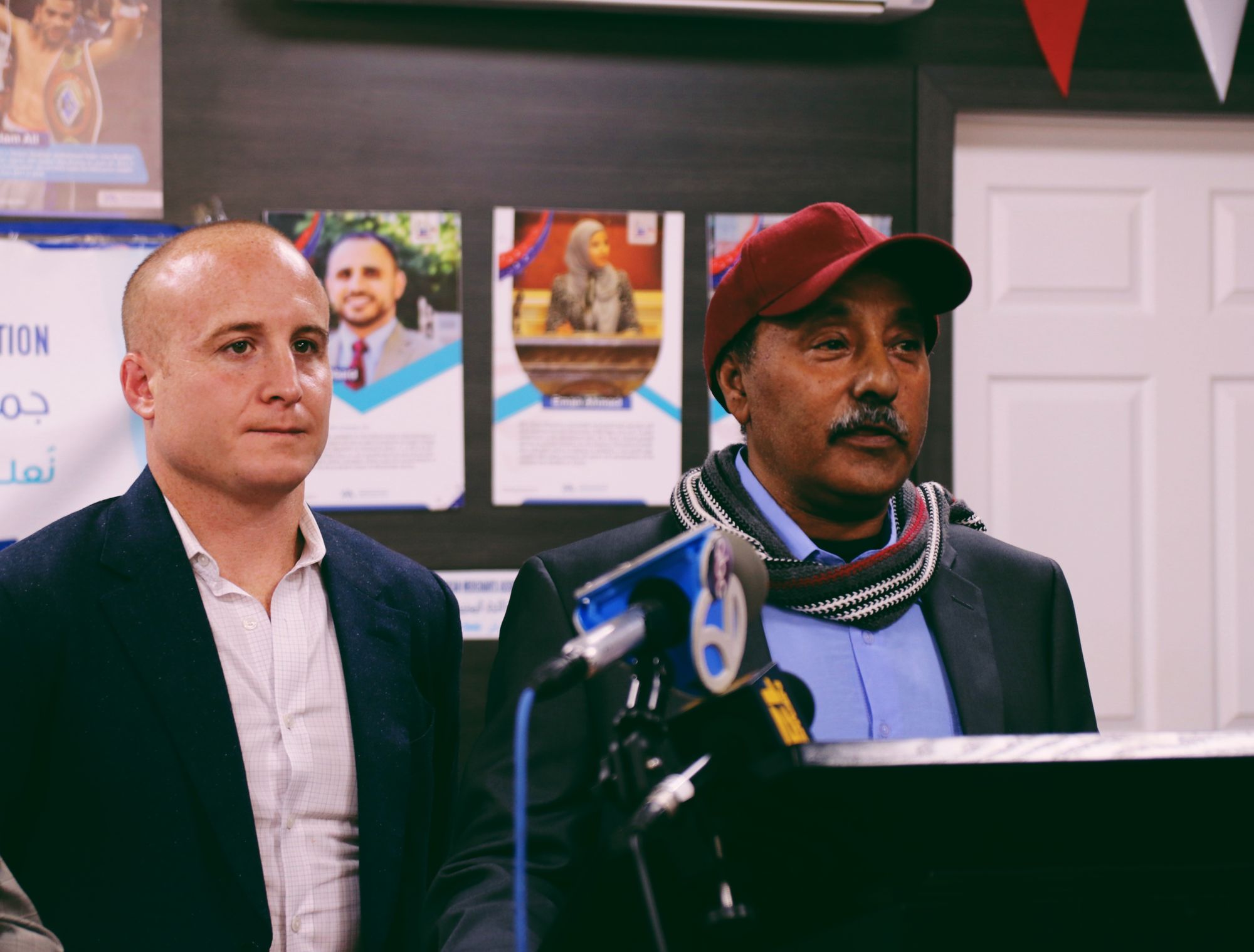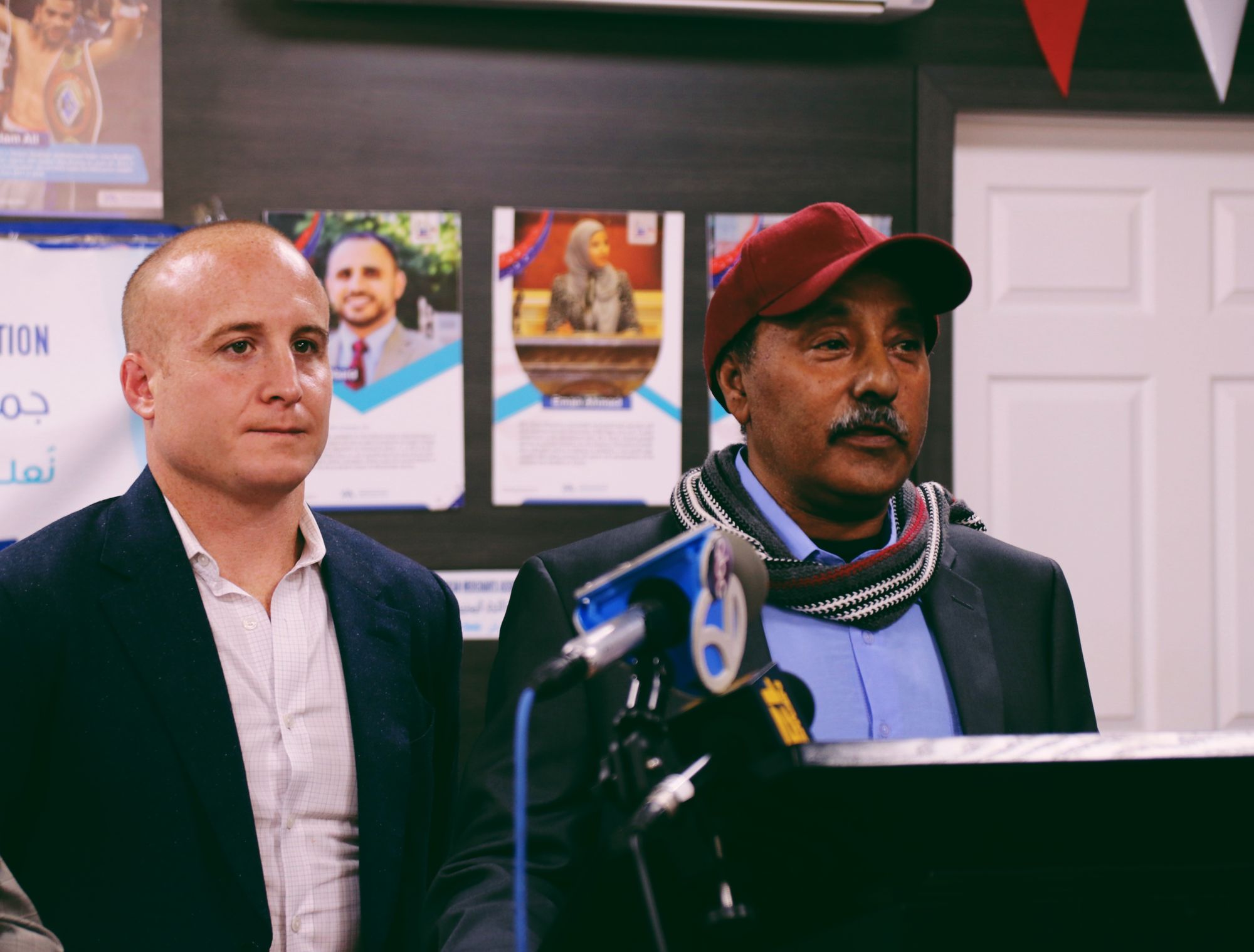 BAY RIDGE – It took two and a half years for a Brooklyn neighbor to be reunited with his wife following the Muslim Ban — and it would not have been possible without the Yemeni American Merchants Association (YAMA) and Congressman Max Rose, he said.
YAMA emerged in 2017 after the Bodega Strike, in which over 1,000 bodegas across the city shuttered for one day to protest President Donald Trump's executive order banning people from seven Muslim-majority countries. Since then, YAMA has worked to support Yemeni Americans and to help reunite families separated by the Ban. To date, it has helped 10 families reunite. When Dr. Debbie Almontaser, one of the founders of YAMA, stated the number, everyone applauded. But, she said there are still thousands and thousands of families that are still suffering. Rose agreed.
Before Rose began, he spoke about America's involvement in the Yemen War. He said "America… intervened, escalated the conflict significantly… and as a consequence, produced one of the largest, if not the largest, humanitarian catastrophes in the world."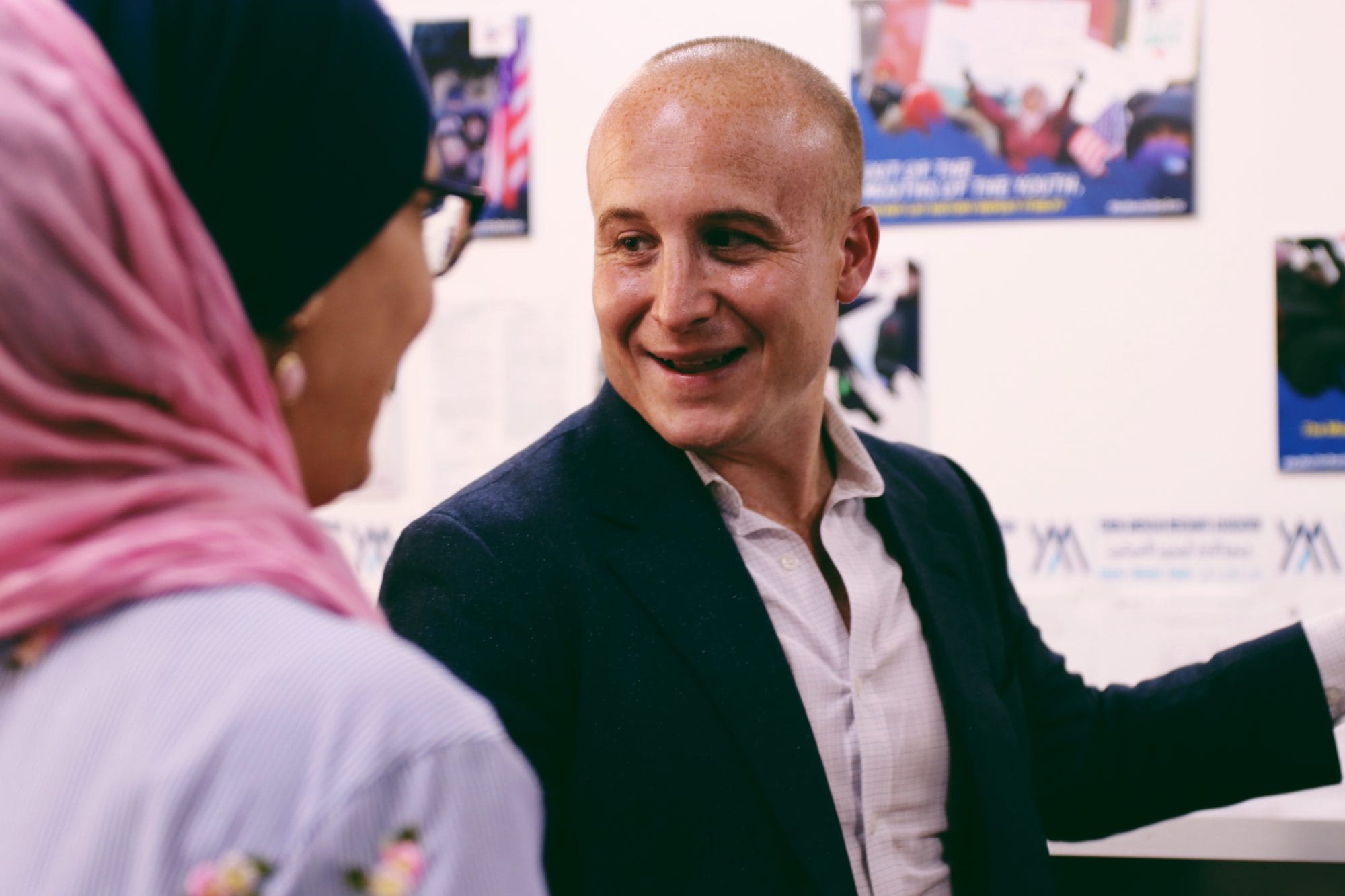 "After we helped produce, if not led the production of this humanitarian catastrophe which created a massive diaspora as a consequence, what did we do? We layered the Muslim Ban right on top of it," Rose said.
Rose then criticized the Democratic candidates running for the president of the United States on their silence on the Muslim Ban.
"We've got over 20 people running for the president of the US on the Democratic side… the reason they don't talk about this anymore is because society has moved on and it has become normalized. This hatred-filled policy that has zero national security grounds has become normalized," he said.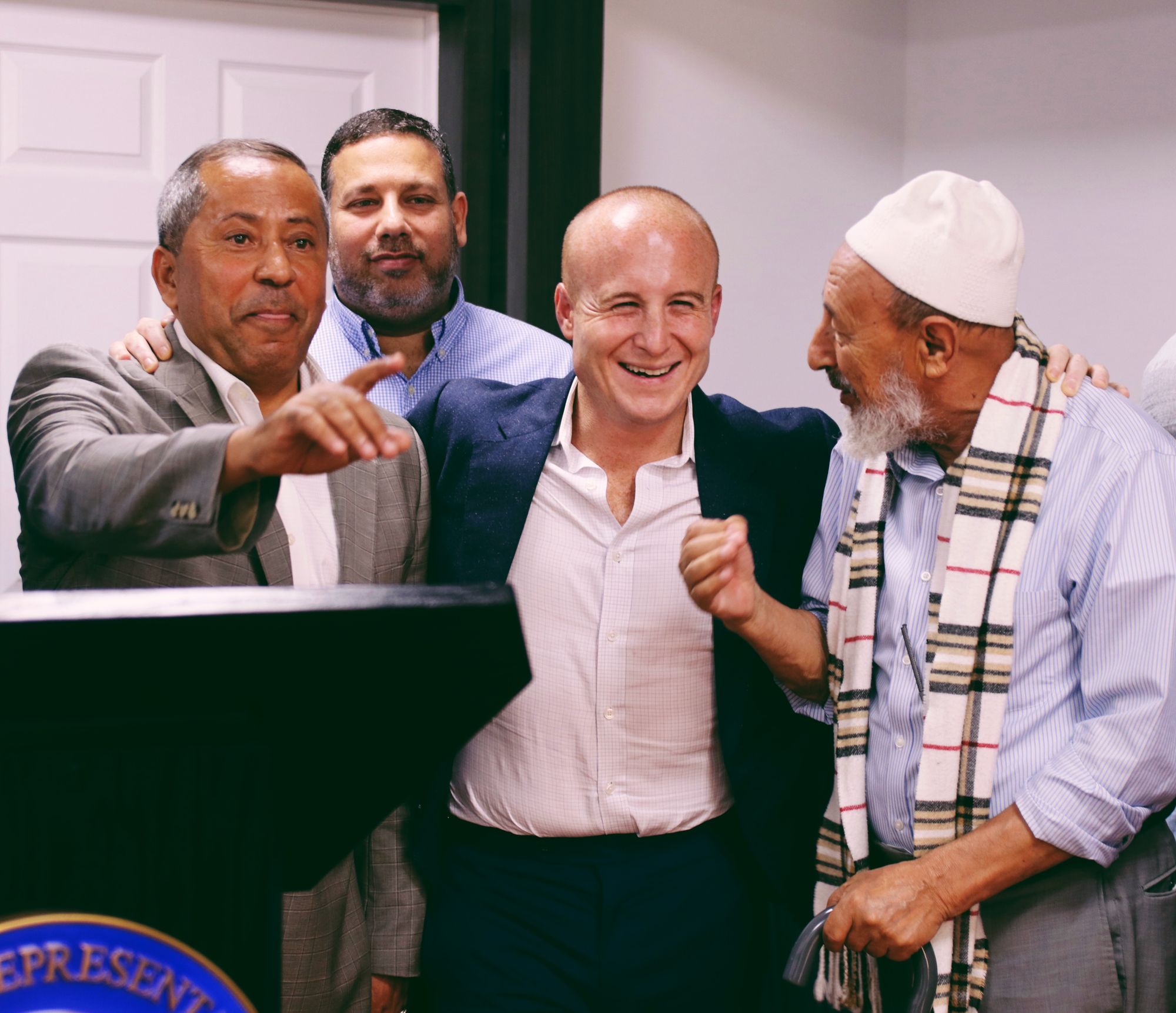 "Ladies and gentlemen, this is not a national security issue," Rose said. "This is a humanitarian issue and this is about preserving American values."
Next to Rose stood Ahmed Nagi Almulaiki. Almulaikim had been separated from his wife, Ghania, for two and a half years. She fled the war in Yemen, went to Djibouti, and then to Egypt. Her husband sent her money so she could rent apartments, putting a financial burden on himself. One day, she got very sick. Her kidneys failed and she could not be with her husband because of the Muslim Ban. With YAMA and Rose, they were able to get a waiver to allow her to obtain a visa to return to the United States to see her family and receive medical treatment. Though his wife is currently at a hospital getting treatment, Almulaiki was all smiles – ten days ago, he finally reunited with the love of his life.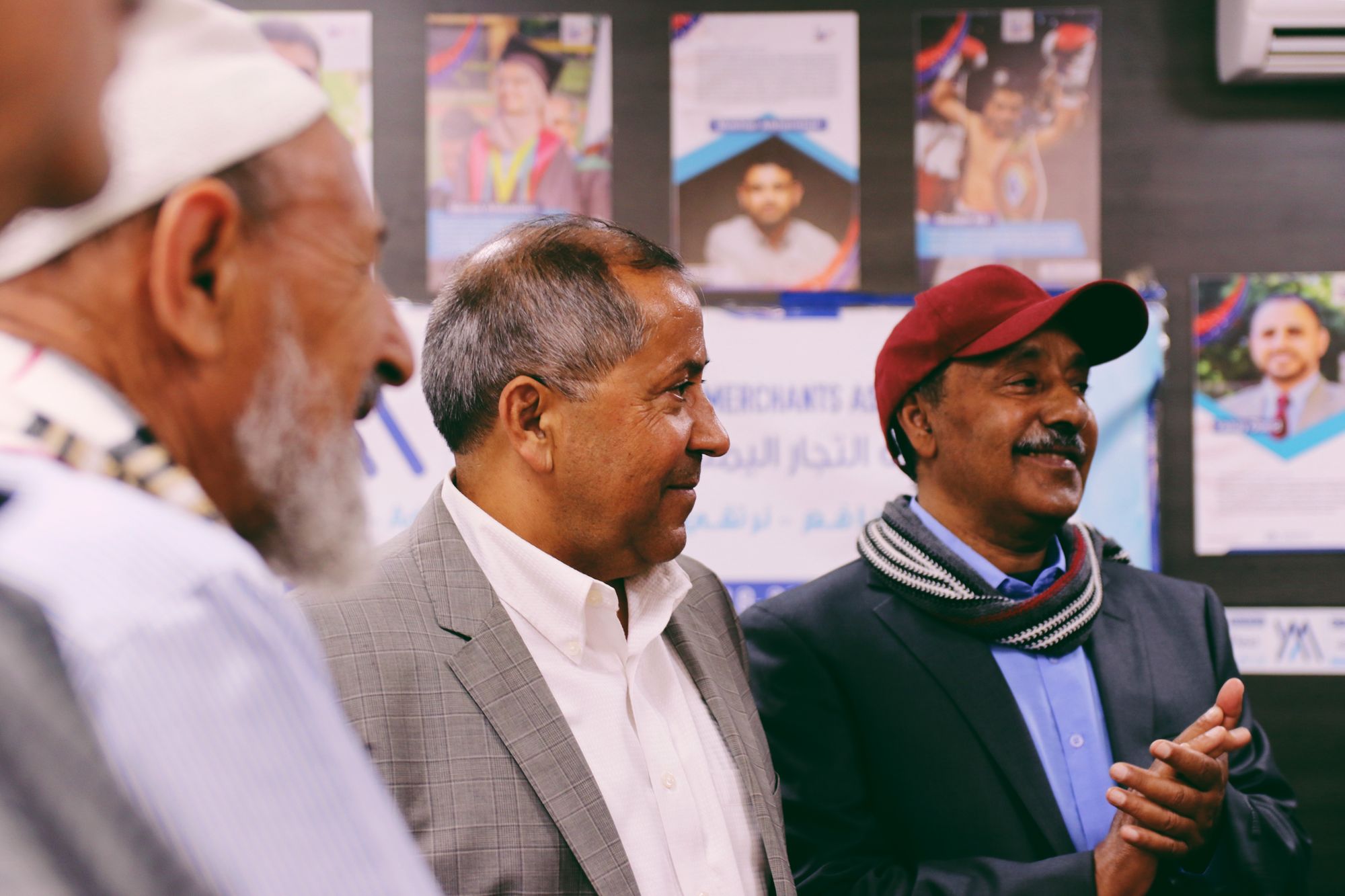 "I appreciate what Max Rose did for me and my family and brought my wife to join me in Southern Brooklyn," Almulaiki said in Arabic. "President Trump is the president of the United States, but he took an action on us as Yemeni Americans and basically stopped us from bringing our families to join us in America."
Rose put his hand on Almulaiki's shoulder and told him that his story is the American story.
"You are not the other. Your family is not the other. We will not stop until the Muslim Ban is overturned," Rose said. "We will not just picket. We will not just yell. We will not just scream. We will not just Tweet. We will go case by case… and get as many waivers as possible."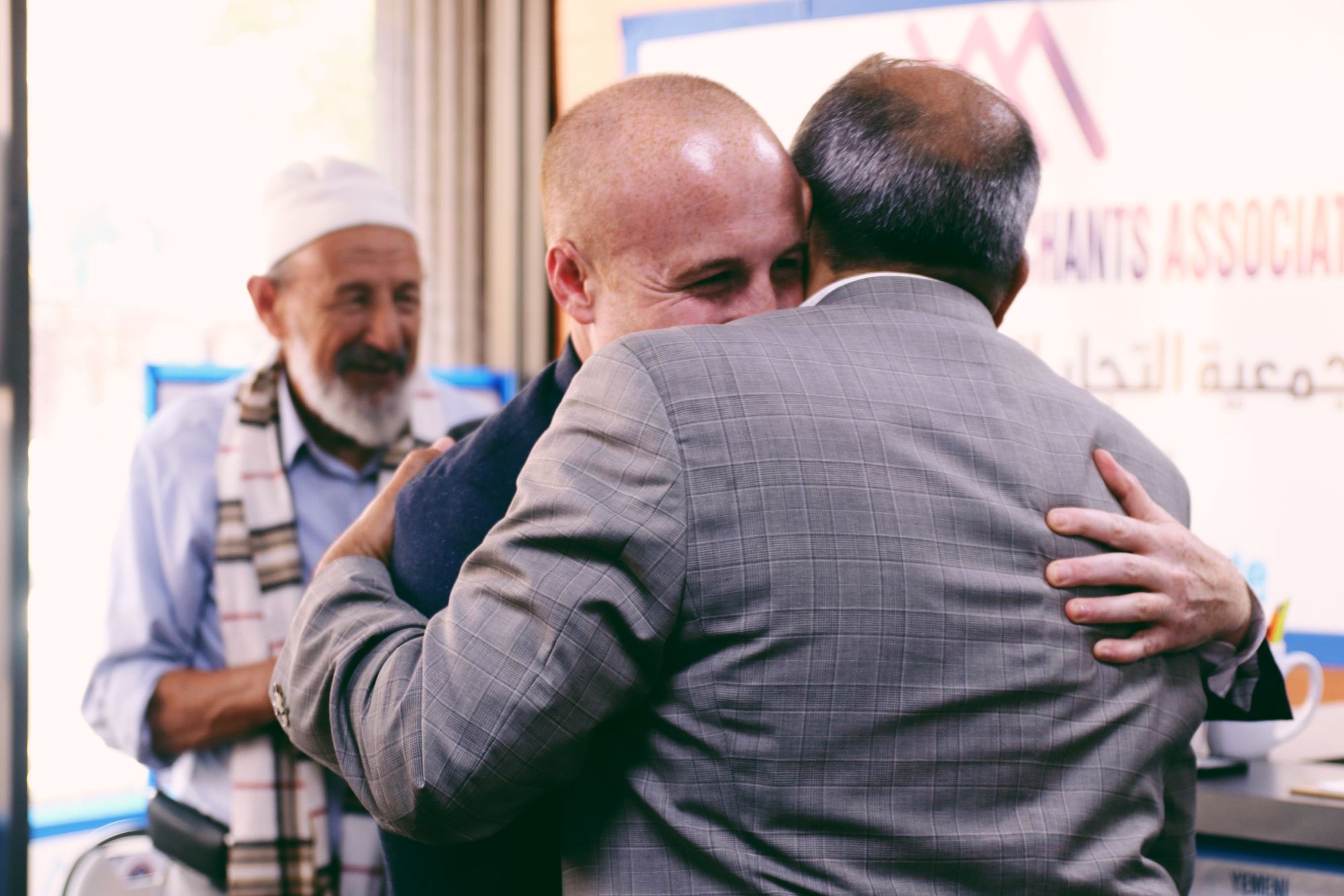 The waiver process, Rose said, is very nebulous. He said it required persistence and resiliency, but he will continue fighting for them.
"It is not a replacement to overturning the Muslim Ban, but we refuse to wait while people are suffering," Rose said. "I believe when you look at this failed, horrendous policy, we see not only everything that can go wrong in this country but we also see the roots of everything that can be right about this country."
"We are talking about families here. We are talking about reuniting loved ones," he said. "Nothing could be more important than that."