Weekend Art Events: November 30-December 3 (Holiday Gift Fairs, Tree Lightings & More)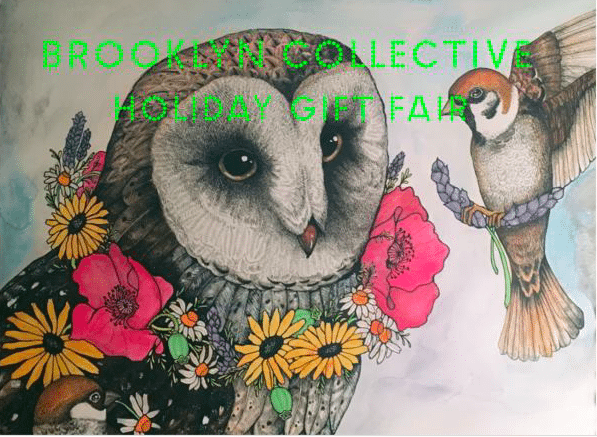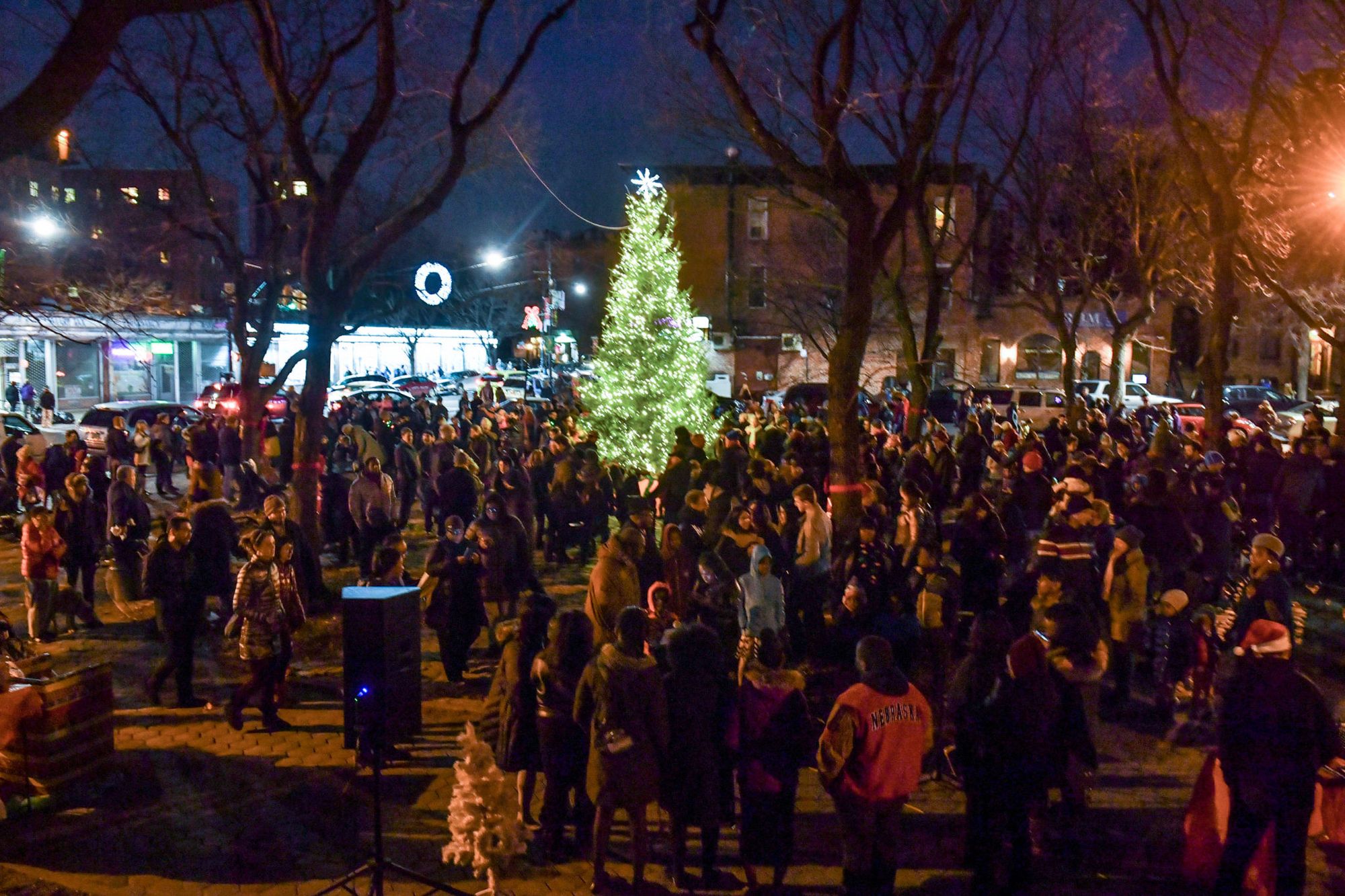 The holiday season is upon us. Holiday shopping has officially begun and festive decorations are popping up everywhere. There are a few events to check out this weekend to find gifts crafted by local artists and makers as well as a few tree lighting ceremonies.
Not feeling festive? There are a couple of art exhibits to see, or you can jam at the Fifth Annual Woody Guthrie Brooklyn Hoot.
Find out what else is going on down below. Also, check out the BKLYNER Calendar for more events happening around town or to list an event of your own.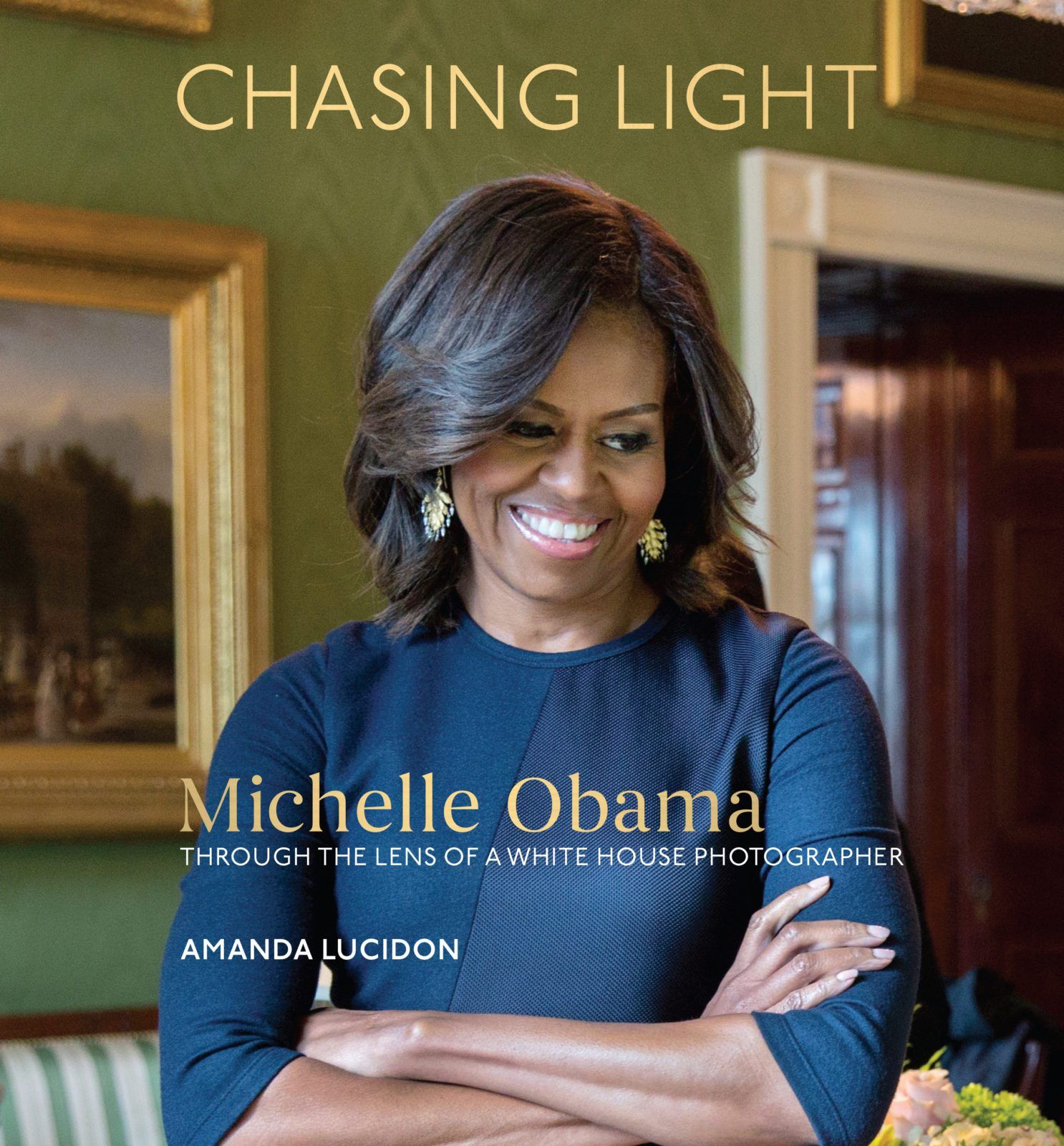 Chasing Light: Michelle Obama through the Lens of a White House Photographer
When: Thursday, November 30, 6pm to 7:30pm
Where: Macon Library, 361 Lewis Avenue (at Macon Street), Bed-Stuy
What: Former White House photographer Amanda Lucidon shares images from her new book featuring First Lady Michelle Obama, as well as personal reflections and behind-the-scene stories. Copies of Chasing Light will be available to purchase at the event.
Stand4 Gallery and Community Art Center Exhibition: The Way We Were
When: Exhibit on view from Thursday, November 30 through Saturday, December 23
Where: Stand4 Gallery and Community Art Center, 414 78th Street, Bay Ridge
What: The popular Bay Ridge wine bar, The Owl's Head, is sponsoring the second exhibition at Stand4 Gallery and Community Art Center entitled The Way We Were. Artists Jeannine Bardo, Michael Marfione, Marisa Tesauro and John Avelluto recreate objects from the past—"monumentalizing them and amending them." There will be a public opening reception tonight, November 30, from 6pm to 9pm.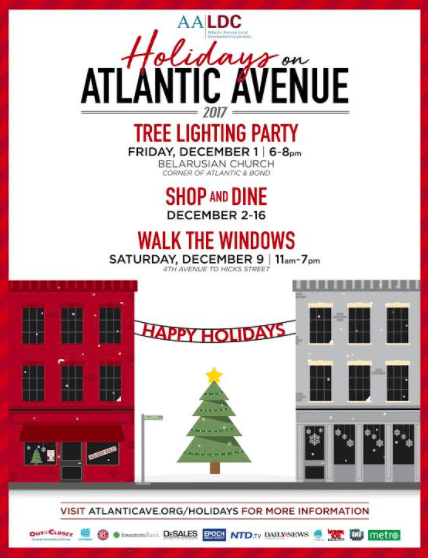 Atlantic Avenue Annual Tree Lighting Party
When: Friday, December 1, 6pm to 8pm
Where: St. Cyril of Turov Belarusian Church, 401 Atlantic Avenue (at Bond Street), Boerum Hill
What: The Atlantic Avenue Local Development Corporation (AALDC) hosts and Council Member Stephen Levin will officiate the tree lighting ceremony promptly at 6pm with musical performances by students of International Charter School of New York, P.S 38, P.S 261, and the Brooklyn High School of the Arts. Snacks and complimentary small bites will be provided by several local Atlantic Avenue Merchants including: Sultan Restaurant & Cafe Lounge, Luzzo's BK, Brado Thin Crust Pizza, Mitoushi Sushi, Sahadi's, Trader Joe's, The Soul Spot Restaurant, Betty Bakery, Hollow Nickel, and Moon Cafe. The winners of the 2017 Atlantic Avenue Holiday Window Judging Competition will also be announced at the event.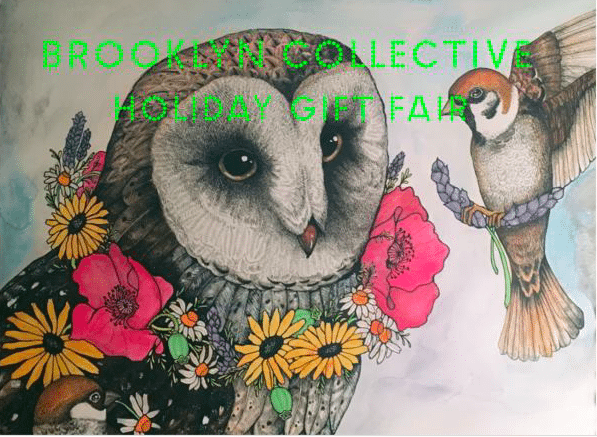 Brooklyn Collective Holiday Gift Fair
When: Friday, December 1, 6pm to 9pm
Where: Brooklyn Collective, 212 Columbia Street, Carroll Gardens
What: Find locally made, one-of-a-kind holiday gifts made by more than 30 local artists and designers. Enjoy complimentary beverages while you peruse an array of ceramics, jewelry, clothing & accessories, fine art, illustration, kids merchandise, lighting and home design. Learn more about Brooklyn Collective here.
A Midsummer's Night Dream—Performance and Workshop
When: Saturday, December 2, 1pm to 3pm
Where: St. Francis College, 182 Remsen Street, Founder's Theater (1st Floor), Brooklyn Heights
What: A one-of-a-kind performance and workshop staged by Child's Play NY's team of classically trained teaching artists who will perform a 45-minute version of Shakespeare's comedy. Following the show, kids and parents can participate in workshops on stage combat, text analysis, clowning, and can use props from the show and try performing Shakespeare themselves. Appropriate for ages 6 to 16.
How Much: Free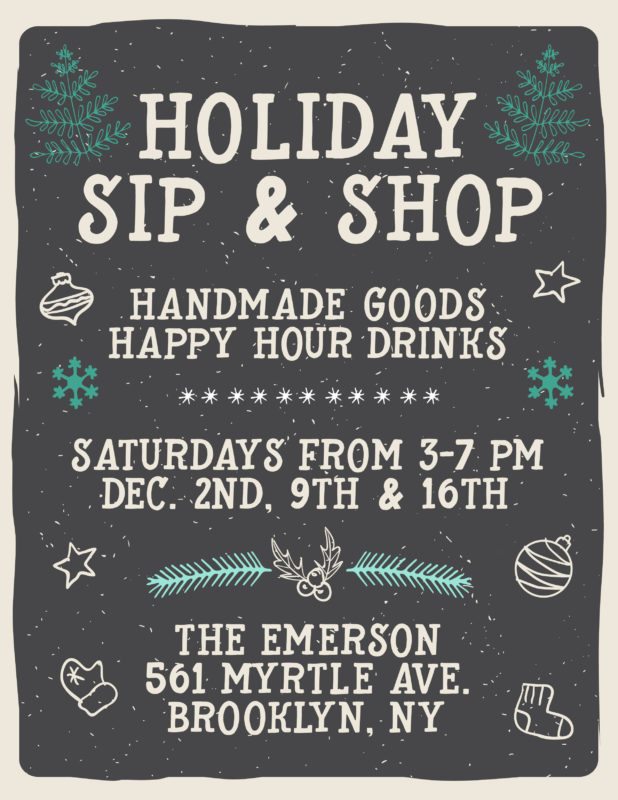 The Emerson Holiday Sip & Shop
When: Saturdays, December 2, 9, 16 from 3pm to 7pm
Where: The Emerson, 561 Myrtle Avenue (between Emerson Place & Classon Avenue), Clinton Hill
What: Founded by Pratt alum, Gina Jankowski, The Emerson bar will host a Sip and Shop the first three Saturdays of December, featuring happy hour specials and a selection of handmade goods crafted by talented neighbors as well as Pratt students and grads.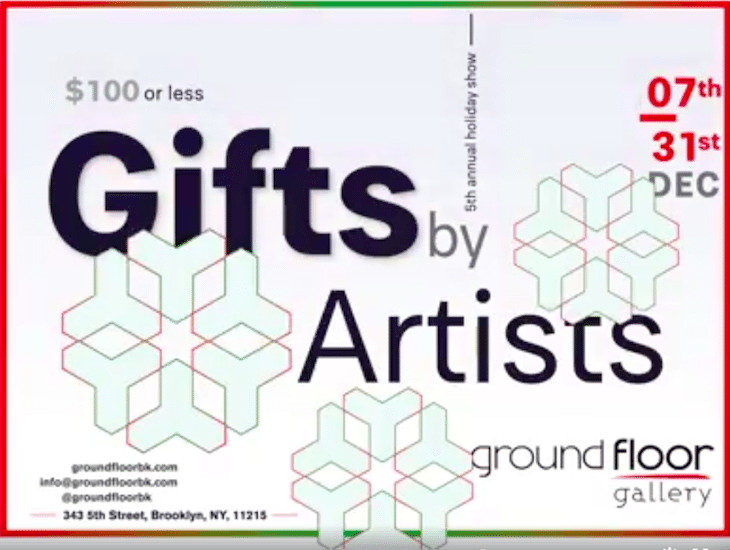 Gifts By Artists Opening Reception + Holiday Show
When: Exhibit on view from Saturday, December 2 through Sunday, December 31; opening reception Thursday, December 7, 6pm to 9pm
Where: Ground Floor Gallery, 343 5th Street, Park Slope
What: Ground Floor Gallery is hosting its 5th Annual Holiday Show, featuring small, unique gifts created by more than 50 artists. Most works on sale will be less than $100 and include ceramics, jewelry, small paintings, gift tags, ornaments, scarves, and other creative gift ideas.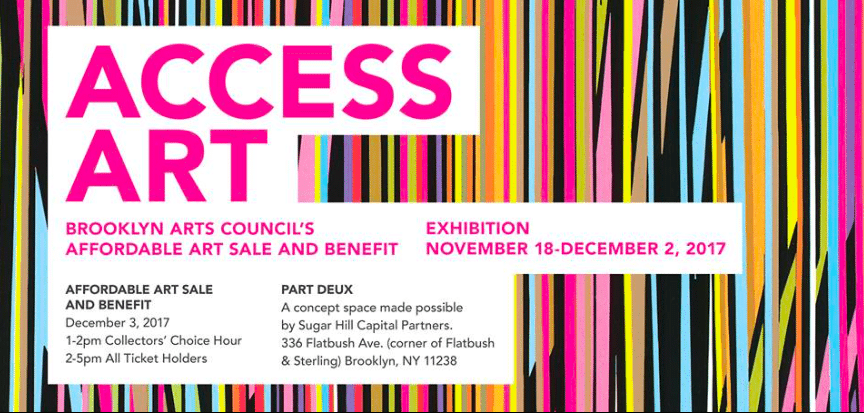 Brooklyn Art Council Pop-Up Exhibition
When: Exhibition on view through Saturday, December 2; AccessArt 2017 Benefit and Art Sale, Sunday, December 3, 1pm to 5pm
Where: Part Deux, 336 Flatbush Avenue, Park Slope
What: Brooklyn Arts Council (BAC), a non-profit organization supporting Brooklyn's arts scene, is hosting a pop-up exhibition in a brand new concept space called Part Deux that provides local artists, artisans, and chefs an affordable space to experiment and exhibit their work. The pop-up exhibit features approximately 100 pieces of artwork, including paintings, drawings, photographs, and more, created by local artists. BAC will host the AccessArt 2017 benefit and art sale on Sunday, Dec. 3 where guests can purchase the artwork on view with proceeds benefiting the Council's ongoing programs.
How Much: Pop-up exhibition is free; tickets to the AccessArt 2017 benefit and art sale $30—$500.
8 Days of Klezmer
When: Sunday, December 3, 3pm
Where: On Stage at Kingsborough, 2001 Oriental Boulevard, Manhattan Beach
What: Celebrate the festival of lights and explore the unique spirit of klezmer with melodies of joyful sorrow and Gypsy-flavored Hanukkah favorites performed by 12th Night Klezmer—an all-Israeli ensemble featuring the Yiddish theatre star, Daniella Rabbani.
How Much: Tickets start at $30
Fifth Annual Woody Guthrie Brooklyn Hoot
When: Sunday, December 3, 4pm to 6pm
Where: The Old Stone House, 336 3rd Street, Park Slope
What: Six musicians will take turns leading songs performed by former Brooklyn resident Woody Guthrie, while providing instrumental and vocal accompaniment for each other. Come ready to sing along on choruses and refrains.
How Much: $10 contribution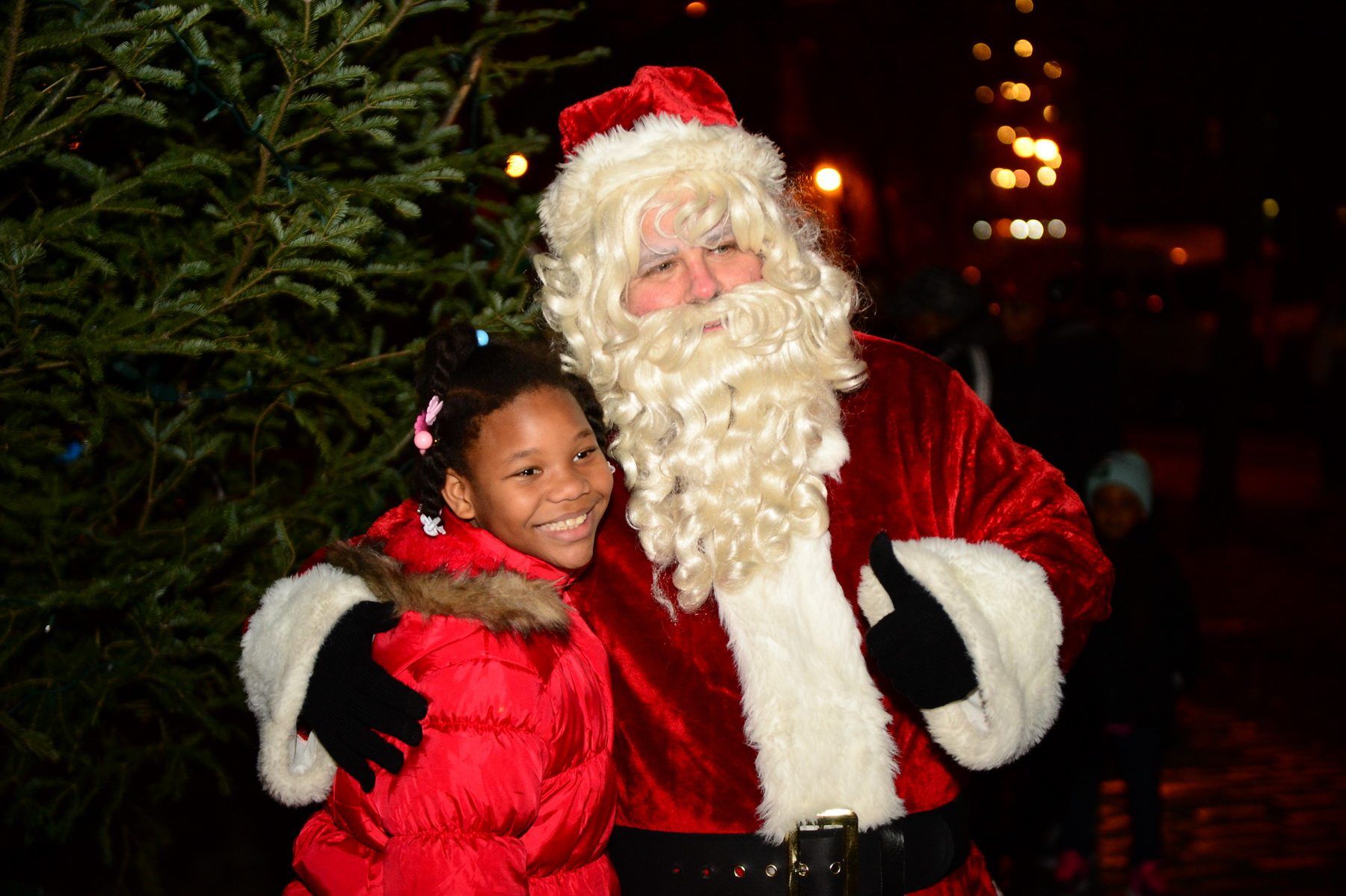 Fort Greene Park Holiday Tree Lighting
When: Sunday, December 3 at 4pm, tree lighting at 5pm
Where: Fort Greene Park (at the corner of Myrtle Avenue and Washington Park), Fort Greene
What: The Fort Greene Park Conservancy and the Myrtle Avenue Brooklyn Partnership host the 4th Annual Community Holiday Tree Lighting. Enjoy free hot cocoa (courtesy of Castro's Restaurant) and cookies (courtesy of Brooklyn Sweet Spot and Peck's), listen to holiday music (by Manifest Choir), and take a picture with Santa! Bring new and unwrapped toys to donate to the community toy drive sponsored by Fort Greene SNAP and the Whitman Resident Association.
Christmas Tree Lighting at Pig Beach
When: Sunday, December 3, 5:30pm
Where: Pig Beach, 480 Union Street, Gowanus
What: Popular BBQ eatery Pig Beach is a hosting its first Christmas tree lighting ceremony with a 30-foot-tall tree in the center of its outdoor area overlooking the Gowanus Canal. The venue will be decked in festive lights, garlands, and tartan plaids. There'll be a fire pit for roasting marshmallows, as well as free s'mores, $5 whole hog sandwiches, and $5 cocktails including a hot toddy, hot buttered rum, and hot cocoa.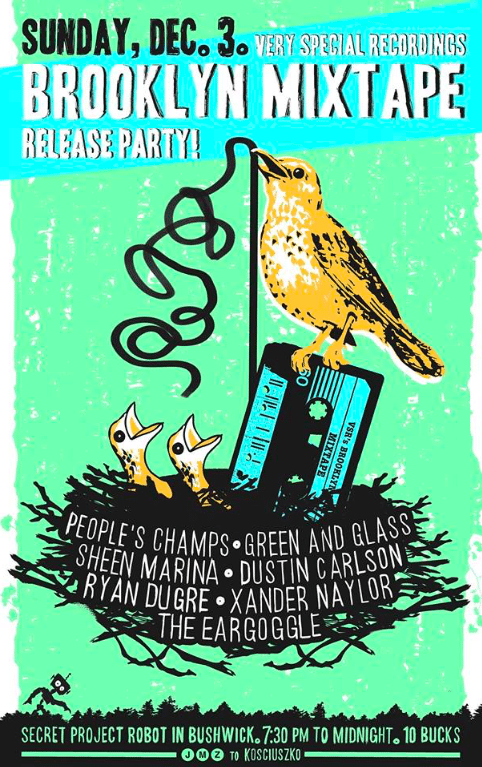 Brooklyn Mixtape Release Party
When: Sunday, December 3, 7:30pm
Where: Secret Project Robot, 1186 Broadway, Bushwick
What: The release party for Very Special Recordings' first-ever label compilation—VSR's Brooklyn Mixtape—will feature live performances by seven local bands. Learn more about the event and Very Special Recordings here.
How Much: $10