With Two Apartments For Rent At Her Old Building, Why Is Ms. Noel Still Homeless?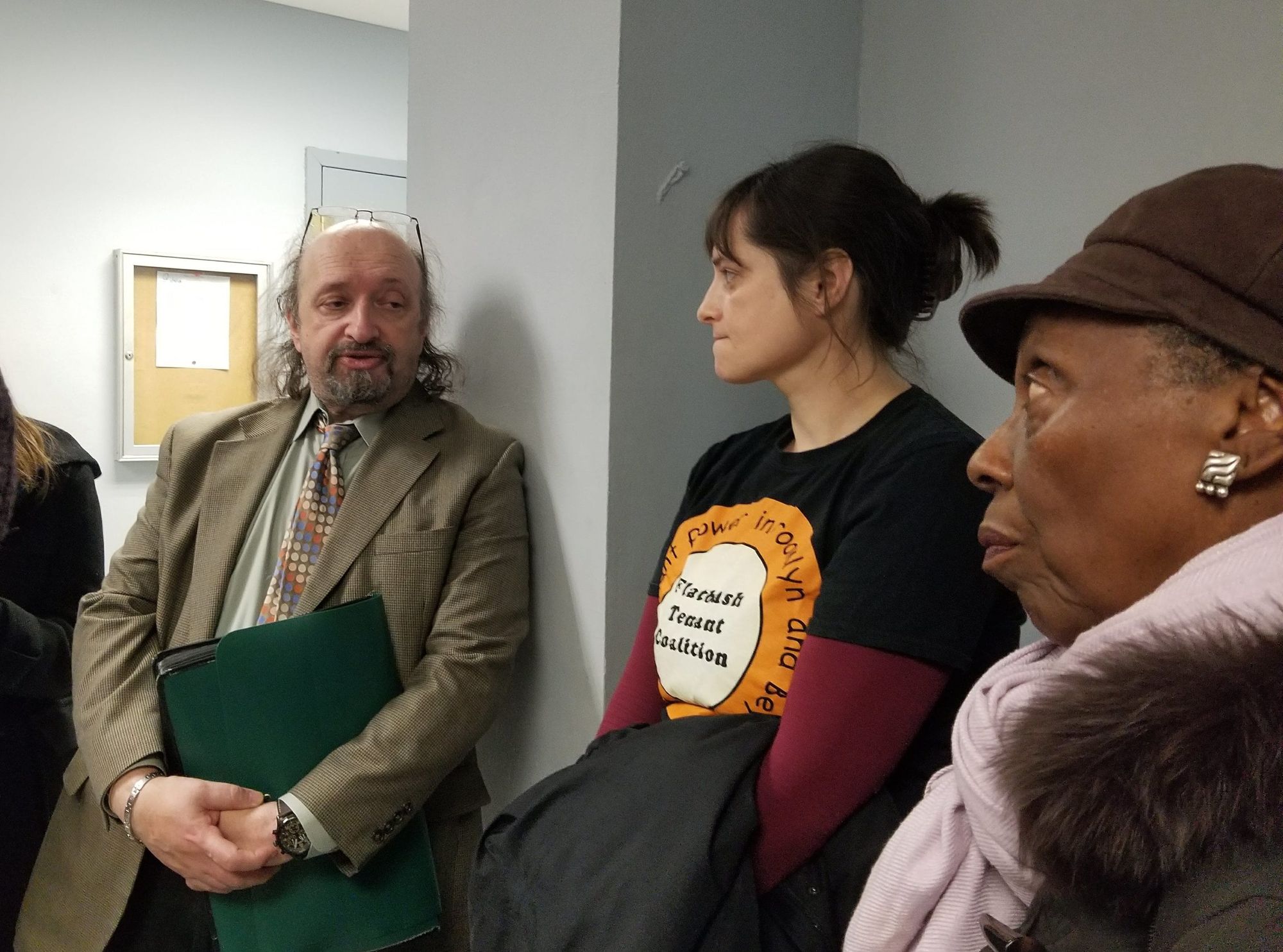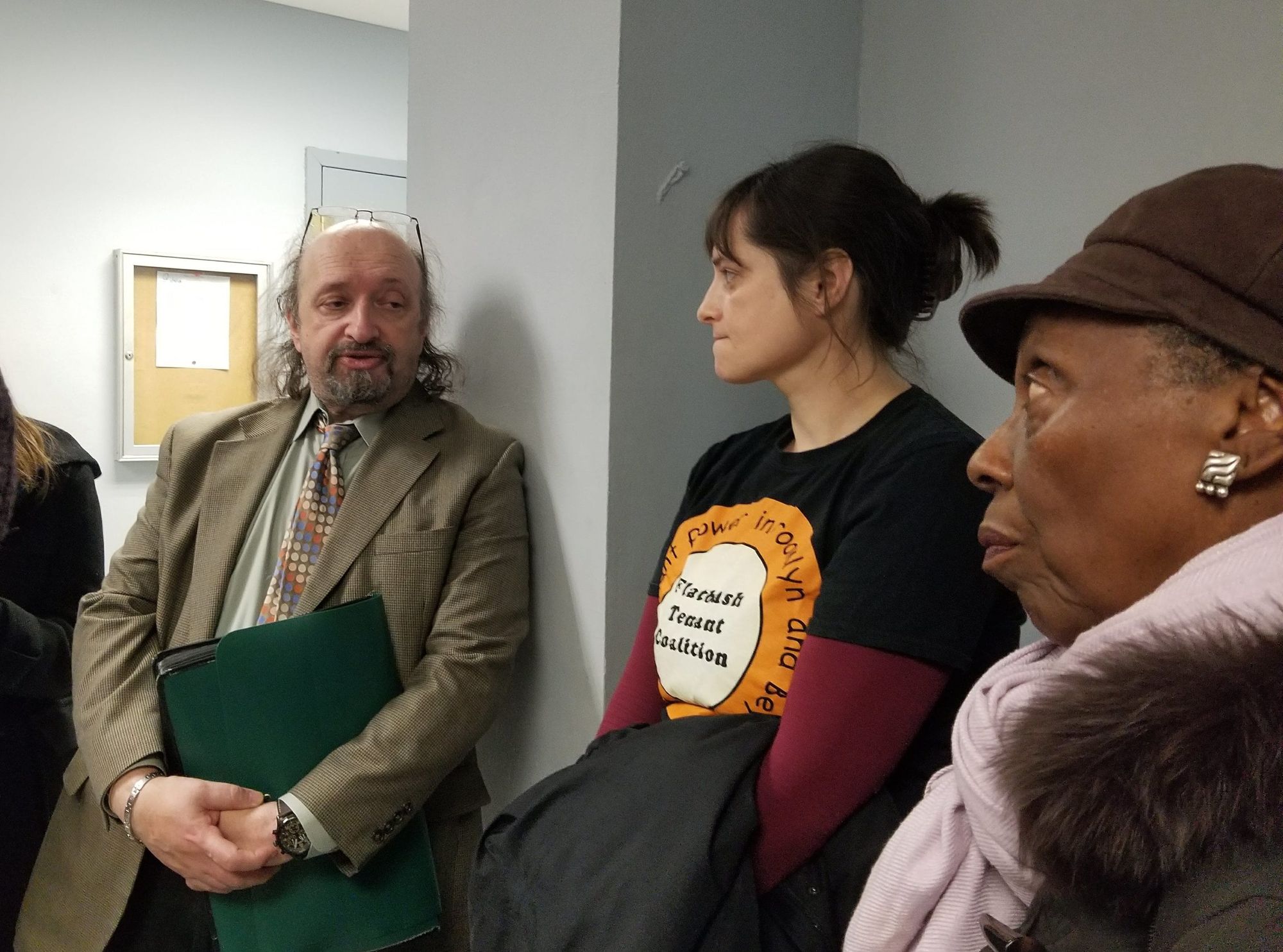 Ms. Noel's lawyer Jonathan Twersky from Southern Brooklyn Legal Services and her neighbors were back in the Brooklyn Housing Court on Tuesday, on her behalf.
Hon. Julie Poley presiding, the case was heard around 10:30. The three lawyers, representing Ms. Noel, the landlord, and the current tenant of the apartment Ms. Noel used to reside in, engaged in a heated discussion in front of the judge about what should happen next, and whether or not the judge should grant Ms. Noel a hearing.
Ms. Noel was not present. Having been hospitalized again last week, she was recovering at the Shore View Nursing Home in Brighton Beach, too weak to attend. Her one wish – to return to the apartment that she had lived in for the last twenty years.
Instead, she's homeless and fighting a wrongful eviction – she had no knowledge of the case against her as her name and address were both misspelled in court papers and thus she received no notice of any holdover proceedings against her. She lost by default – not showing up at court.
While the landlord has been promising to find the 85-year old Flatbush resident an apartment and received two court adjournments to do so, according to Ms. Noel's defense, they have made no offers.
This is curious, as there seem to be two apartments advertised for rent in her old apartment building at 585 East 21st Street. Unit #13 is listed as available for rent for $1,950 a month and no fee – and according to StreetEasy, this listing has been active for 16 days as of the date of publication: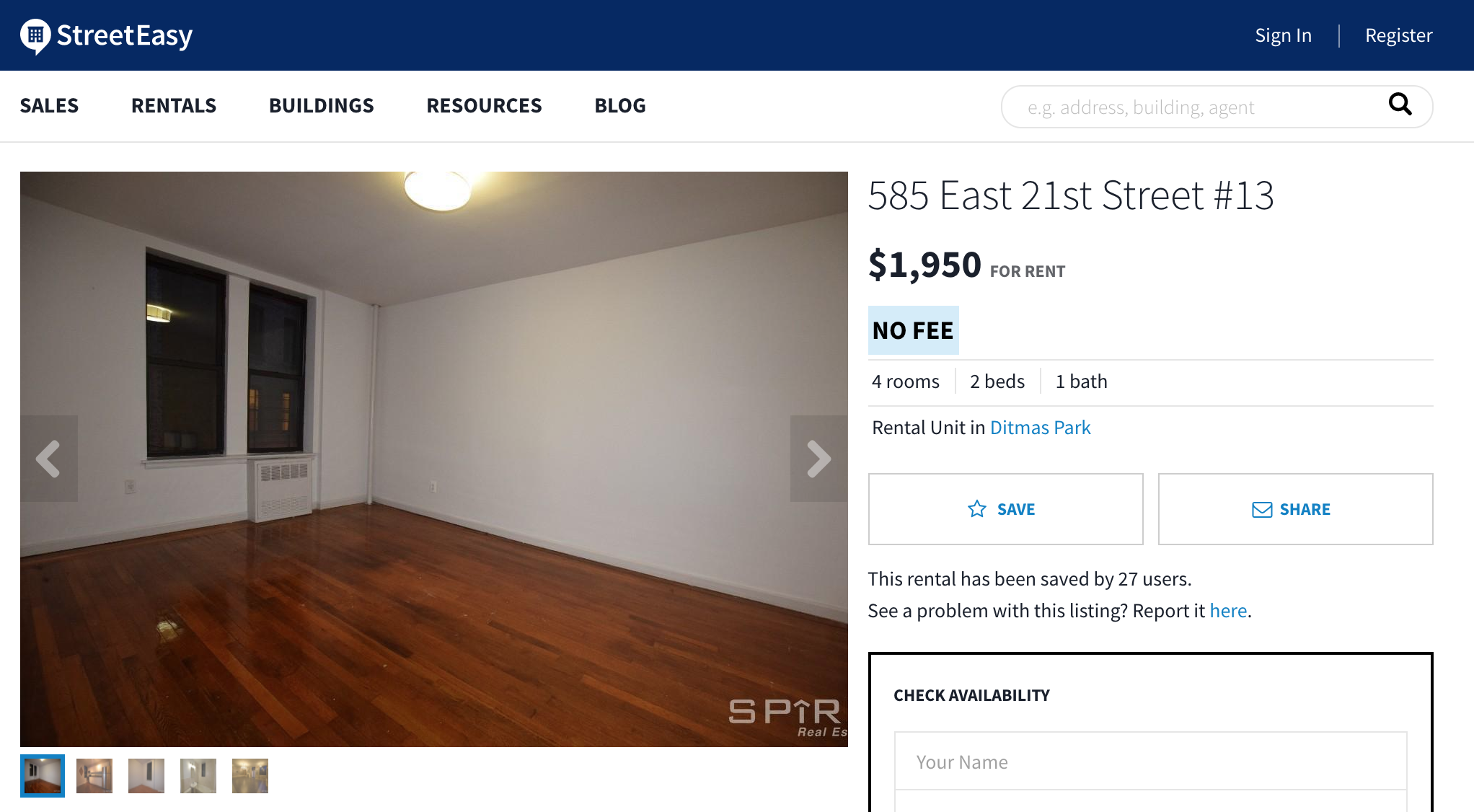 The detailed listing then goes on to say that there is another unit in the building available for $2,150, though not separately listed: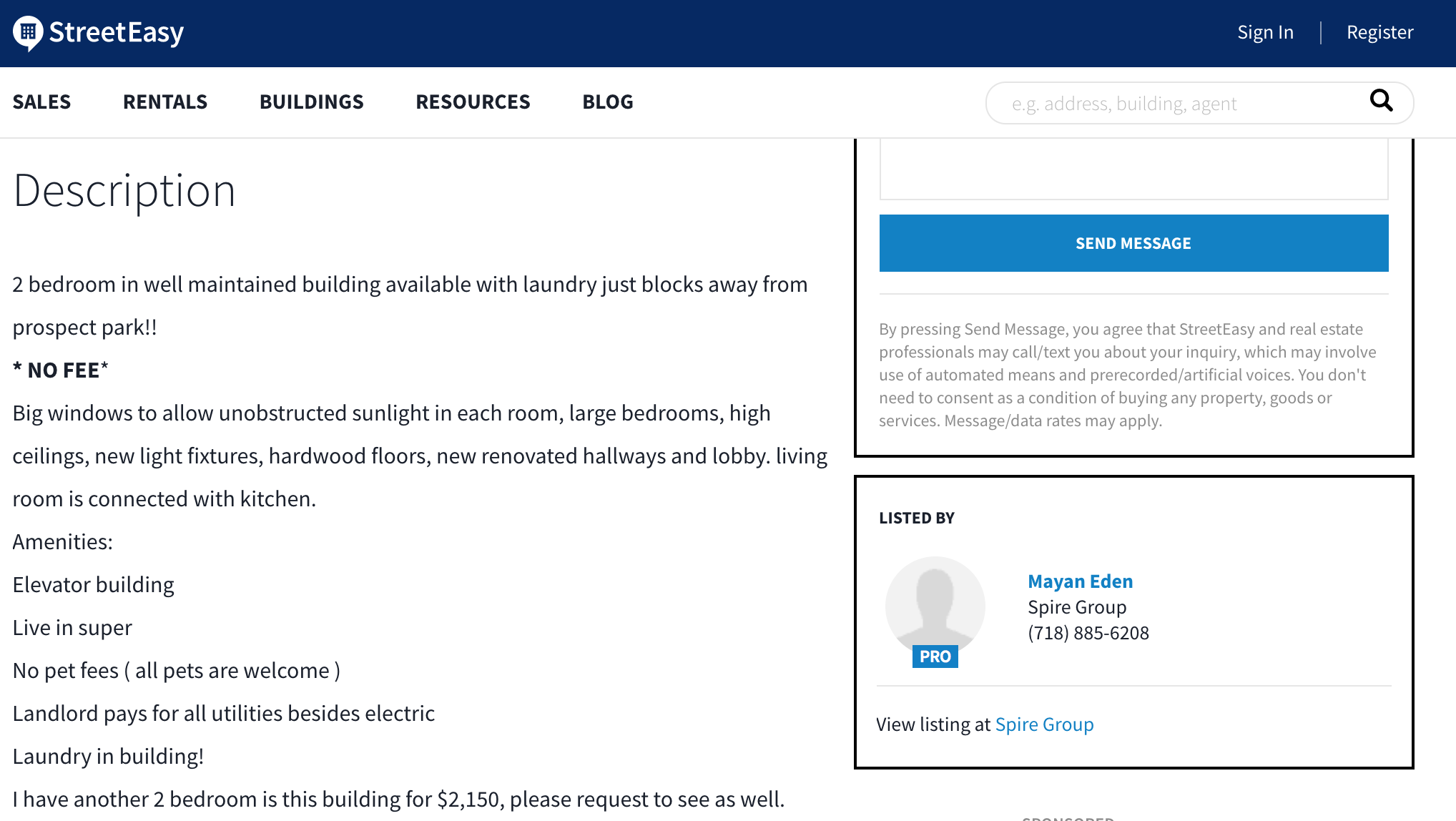 The management company for 585 East 21st Street is Carnegie Management, and it's not the first time they have been in the spotlight for aggressive tenant harassment. It took four years for Ms. Avillar in Williamsburg to be let back in the apartment she had resided in for decades after being wrongfully evicted, NY Times reported back in 2014, but she did.
Ms. Noel may not have four years to fight.
Wednesday morning Judge Poley granted the hearing, scheduled for January 24th. It's a win for the advocates of Ms. Noel, but an apartment would be better.