These Local Groups Working to End the Housing Crisis in Brooklyn Need Your Help
This is a time of year Brooklynites are looking for ways to give back to their communities. Neighbors throughout the borough need help in a number of ways, but homelessness and housing often top the list.
According to the Coalition for the Homeless, homelessness in the city is at its highest levels since the Great Depression. And the main reason is a lack of affordable housing. This is especially true for families, who become homeless mainly because of eviction, domestic violence, job loss, and hazardous housing conditions.
In Brooklyn, the lack of affordable housing is a growing issue in the face of rising rents. Last year, the average rent in Brooklyn increased by 3.5%, the highest jump in three years. Homeowners are also at risk from predatory lending and other scams, while newly mandated flood insurance pushes up the costs of owning a home.
Thankfully, there are local organizations doing critical work to help Brooklynites get and keep safe, healthy, and affordable housing. Some advocate to change public policy. Others provide housing and social services, organize tenants, fight for repairs, and help people in housing court.
To find out where donations will be most effective, it helps to have guidance from experts like Patricia Swann and Natasha Lifton—Senior Program Officers at The New York Community Trust. Both live in Brooklyn and have dedicated their careers to building communities and improving life for New York families.
Swann believes that advocacy is key. "The best solution in the long term is going to come from changes in policy," she says. "Which means donating to organizations making the argument in front of the right people."
Metropolitan Council on Housing and Flatbush Development Corporation share some of the credit for winning passage of the State's Housing Stability and Tenant Protection Act of 2019. The latter group also helps tenants in need of repairs and other assistance in rent-stabilized buildings in Flatbush and surrounding neighborhoods.
Neighborhood Housing Services of Brooklyn helps low-income homeowners navigate flood insurance given the newly released FEMA floodplain maps, while also urging the city to help homeowners mitigate flooding issues on a local level. "It's important not to overlook homeowners in a housing crisis." Swann says.
Recently, The Trust made a grant to support Grow Brooklyn as it helps people pass family homes to the next generation by offering workshops to seniors on the need for end-of-life planning, helping heirs secure assets when there is no will, and providing estate-planning assistance to legal service nonprofits.
Coalition for the Homeless provides services like job training and afterschool programs, while also advocating for systemic changes. Currently, it is calling for city and state lawmakers to fast track more permanent and supportive housing for homeless people. It is also fighting for a statewide rent subsidy for qualifying families and individuals facing homelessness due to violence, eviction, or hazardous housing conditions.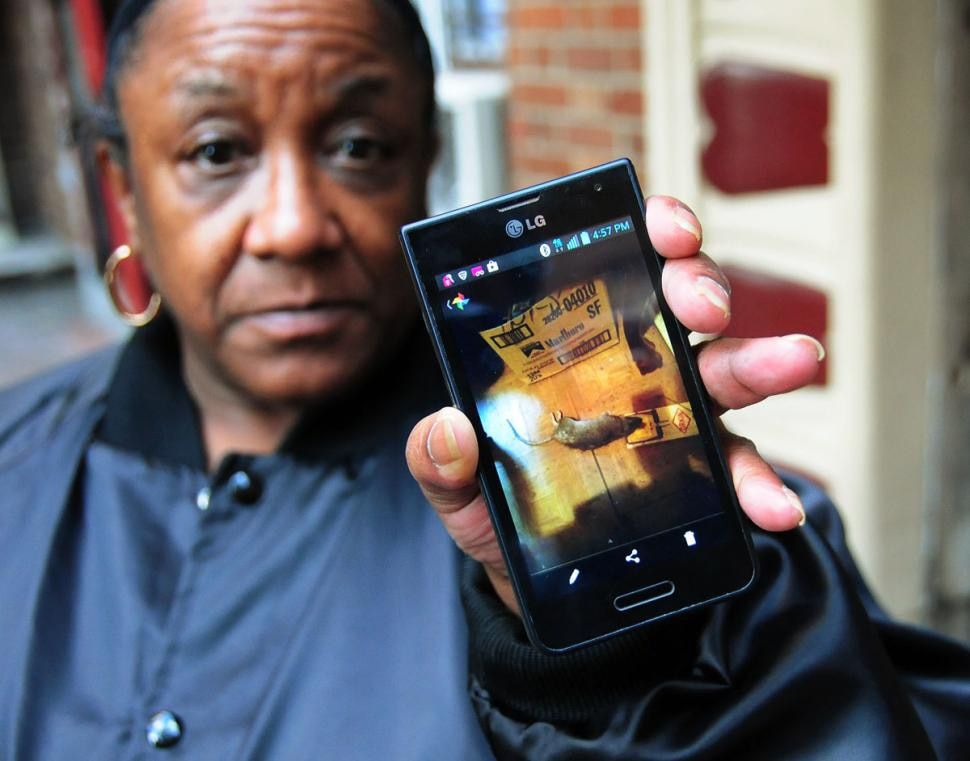 If you're interested in helping tenants harness technology to get what they need, consider JustFix.nyc. Its website and app allow tenants to create a digital record of photos, correspondence, and other documents concerning safety violations, heat and hot water problems, and other issues. These files can then be used in housing court or for tenant/landlord mediations. Users also can call or chat online with JustFix's volunteer attorney and law student coaches.
For those who want to aid women and children at risk of domestic abuse and other harm, Lifton points to Providence House in Bed-Stuy, which provides shelter and programs to women and children at risk of domestic abuse and other harm. The New York Community Trust recently funded a program at Providence House that trained social workers to help homeless women meet the developmental needs of their children.
One way to address the many facets of a problem, such as homelessness, education, or health, is to create a Field-of-Interest Fund in The New York Community Trust. These funds use the broad expertise of our grantmaking staff to address challenges on multiple fronts. Contact The Trust for more information.
Ellen Sporn—a longtime donor to The Trust—created a $10,000 fund on the advice of a friend. Since starting her fund, she and her husband have given to housing service organizations important to her, like Habitat for Humanity. She has nothing but praise for The New York Community Trust. "It's really a wonderful, well-run organization," she beams.
Jill Gilbert, of Brooklyn Heights, created a donor-advised fund in The Trust with her husband, which they use to fund a number of causes, including working to address the shortage of affordable housing in New York. "People in Brooklyn are being pushed out of their homes by rising rents and new development," she said. "Building and preserving affordable housing is one way to fix the problem."
There are so many other worthy groups that could use help. For guidance, reach out to The New York Community Trust to help you turn your concern into action.
This post was sponsored by The New York Community Trust. If you would like to reach our readers, please contact us.