'The voting line was so long that I just got here': Brooklyn residents, officials talk state voting reform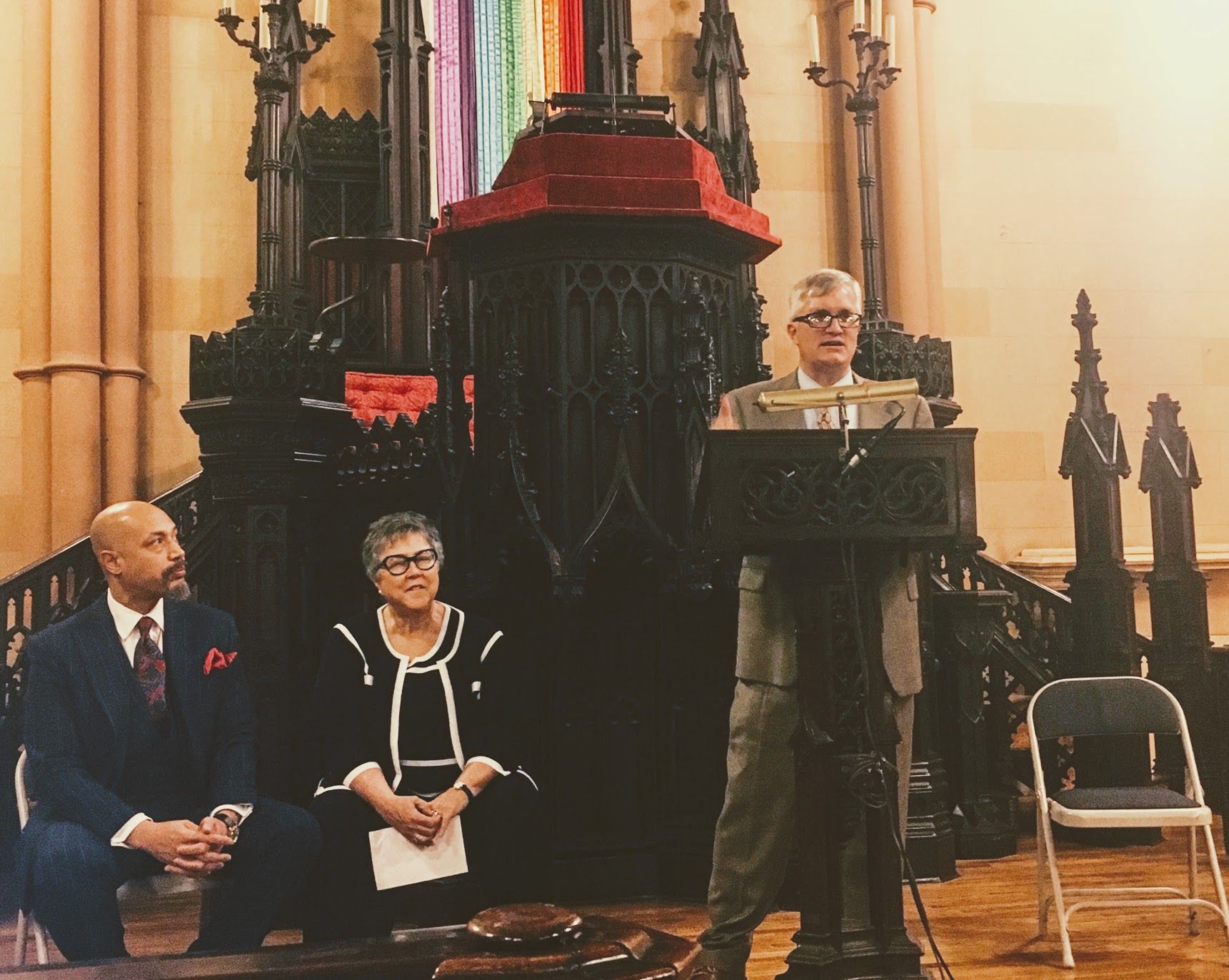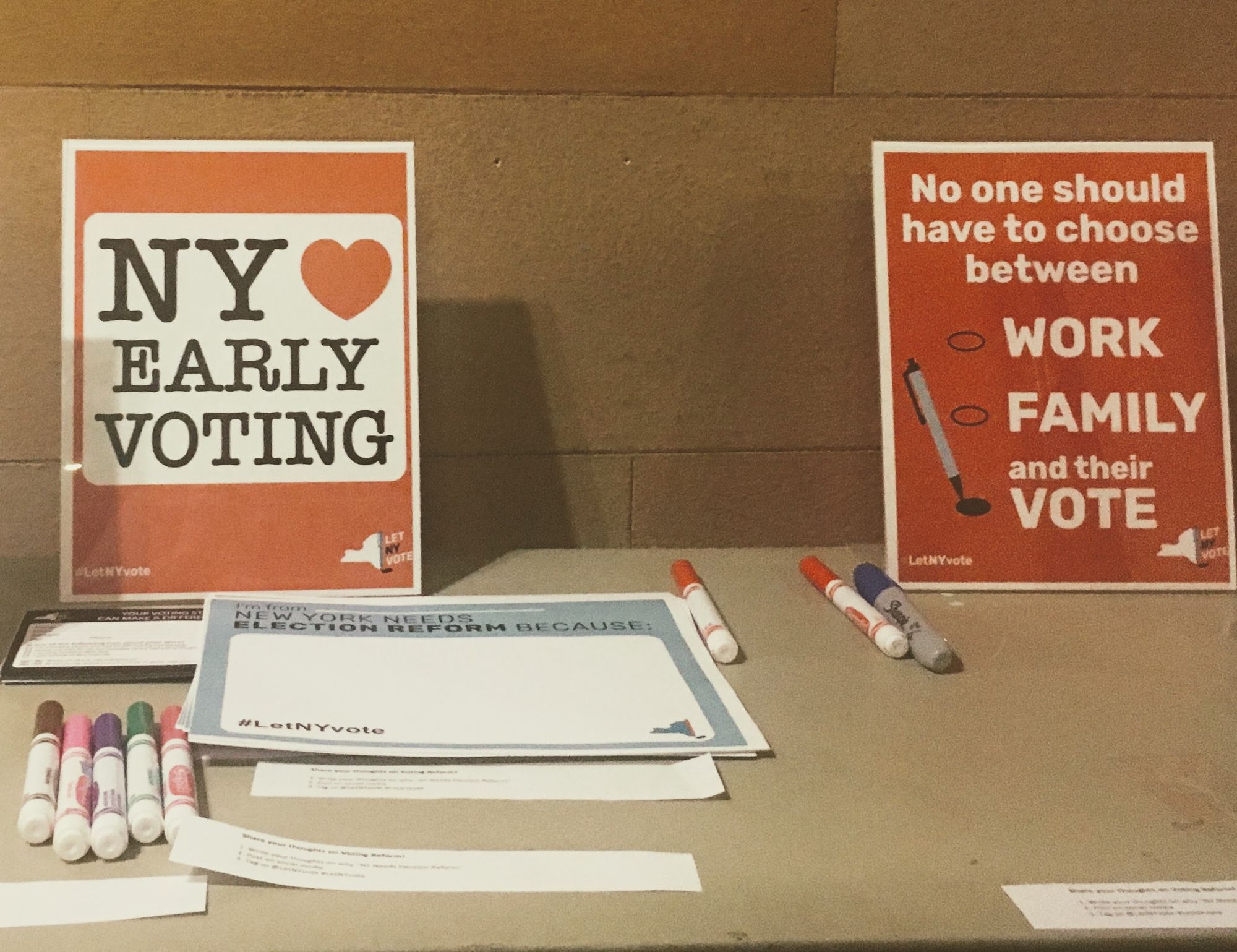 BROOKLYN HEIGHTS – Details from a Brooklyn hearing on Election Day voting problems could help form the basis for state electoral reform.
"Once the new election committees are named in both houses, we'll be sending links from today's testimony to every member, so they can hear what you're talking about," said Susan Lerner, executive director of Common Cause New York, a progressive watchdog group.
Lerner said the First Unitarian Congregational Society in Brooklyn Heights was a prime location for Tuesday night's hearing because Brooklyn has the most voters of any borough. There were just shy of 1.6 million registered voters in Brooklyn as of Nov. 1, 2018, ahead of Queens' 1.2 million.
"The problems tend to surface here more than in any other area," Lerner said.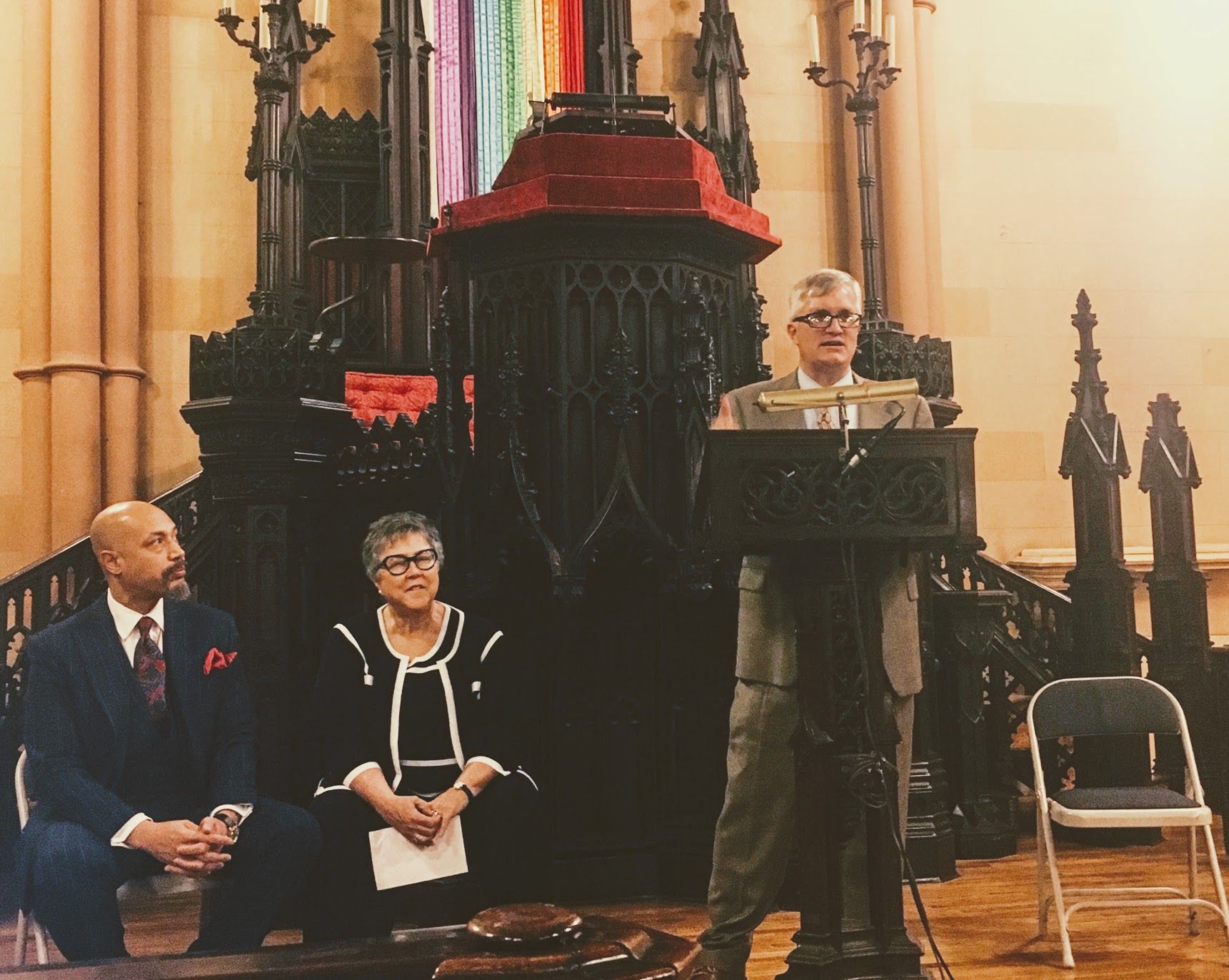 New York State Senator Brian Kavanagh, who represents north-western Brooklyn and lower Manhattan, told the nearly 100 attendees that now is the time for election reform.
"People have begun to realize that the way we run elections is a big factor in the outcome," Kavanagh said.
The first Democratic majority in the state senate in 10 years will play a key role in reform next year, Kavanagh said. Early voting and automatic voter registration are among the most-needed changes in New York, he said.
City council member Brad Lander distinguished between state reforms and those needed at the city level.
"Achieving a New York City Board of Elections that runs professionally is also important and will take a broader set of changes," Lander said.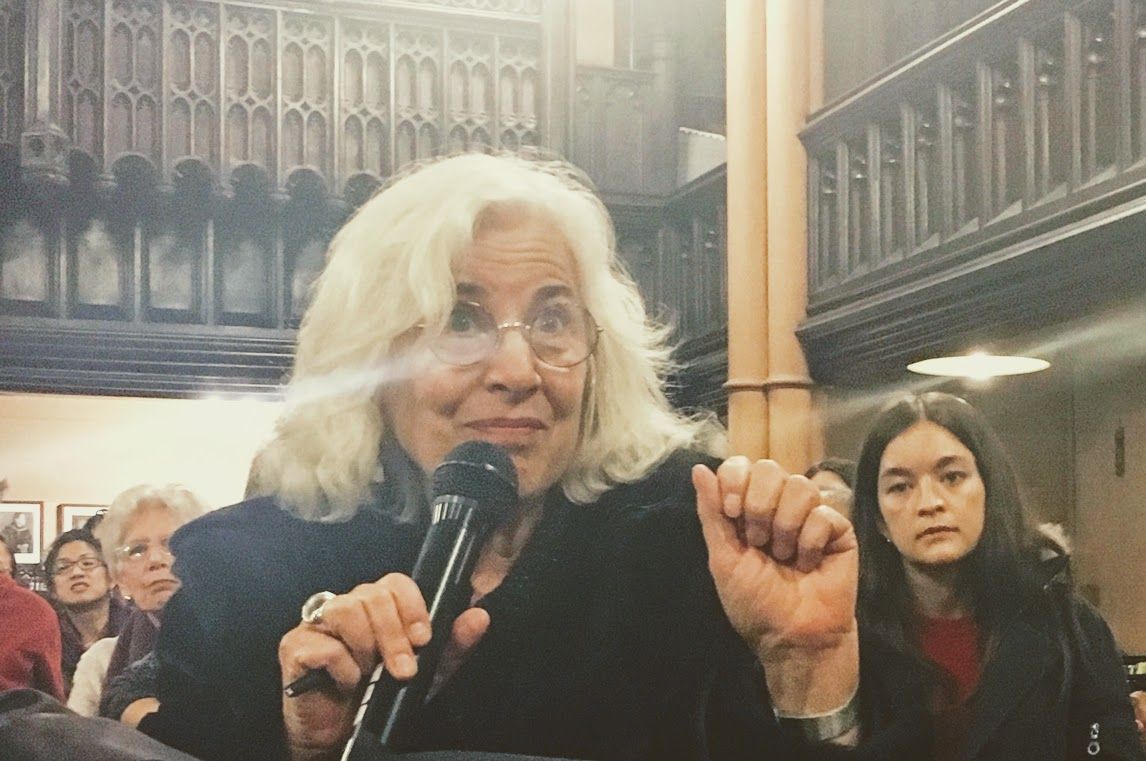 Those changes include creating a clearer accountability system for election officials and finding a new way to select the 10 Board of Elections commissioners, he said. Currently, commissioners are nominated by the political party of each borough.
"It's not simple to figure out how to do, but Board of Elections reform is on the long-term agenda," Lander said.
Voting difficulties across the city were well-documented on Election Day. Broken ballot scanners were common, and voters reported waiting for hours. There were misleading instructions. By the early afternoon, City Council Speaker Corey Johnson called for the resignation of Michael Ryan, executive director of the Board of Elections.
Poor interactions with poll workers were raised by a number of people in attendance.
One man said a worker had accused him of voter fraud when his signature didn't match the one in the poll book. Another said a worker accidentally handed him two ballots and told him he could only vote for members of a single party.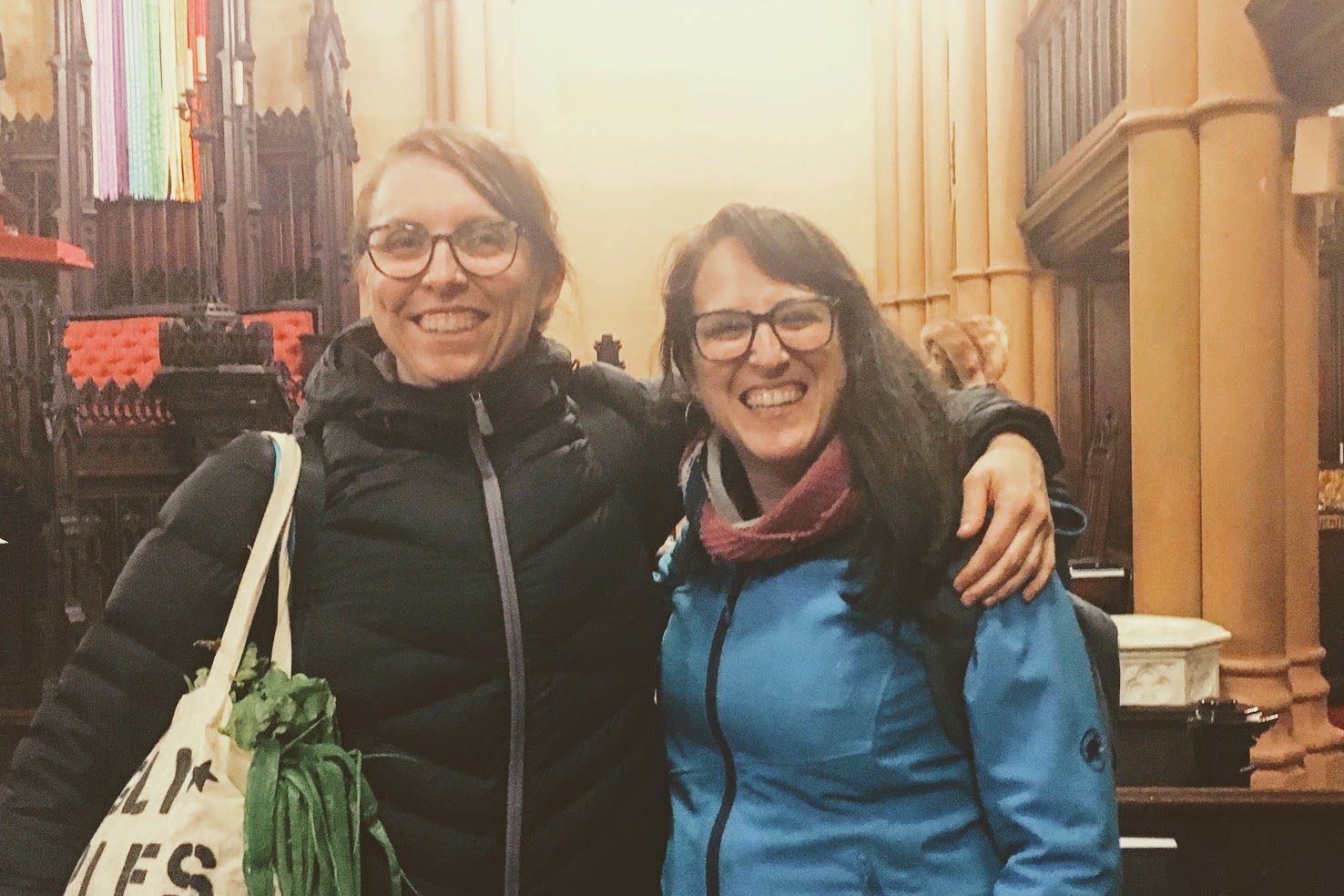 Naomi Wolf of Ditmas Park worked the polls during the primaries this year and said poll worker training has room for improvement.
"When they're training you, you don't know which role it's for," she said. "The test is open-book and 20 questions long. But many questions I had weren't answered in the book."
Poll workers could be better trained with more funding and revamped instruction, said New York State Assemblywoman Jo Anne Simon.
"It's a very big issue," Simon said. "The city Board of Elections is very underfunded. They don't pay people very much. That's on us to fight for in city and state budget."
Tuesday's hearing was hosted by Let NY Vote, a coalition of advocacy groups working to make New York state's voting laws more progressive. Its policy proposals include: early voting, automatic voter registration, a timely way to change parties and pre-registration for 16- and 17-year-olds.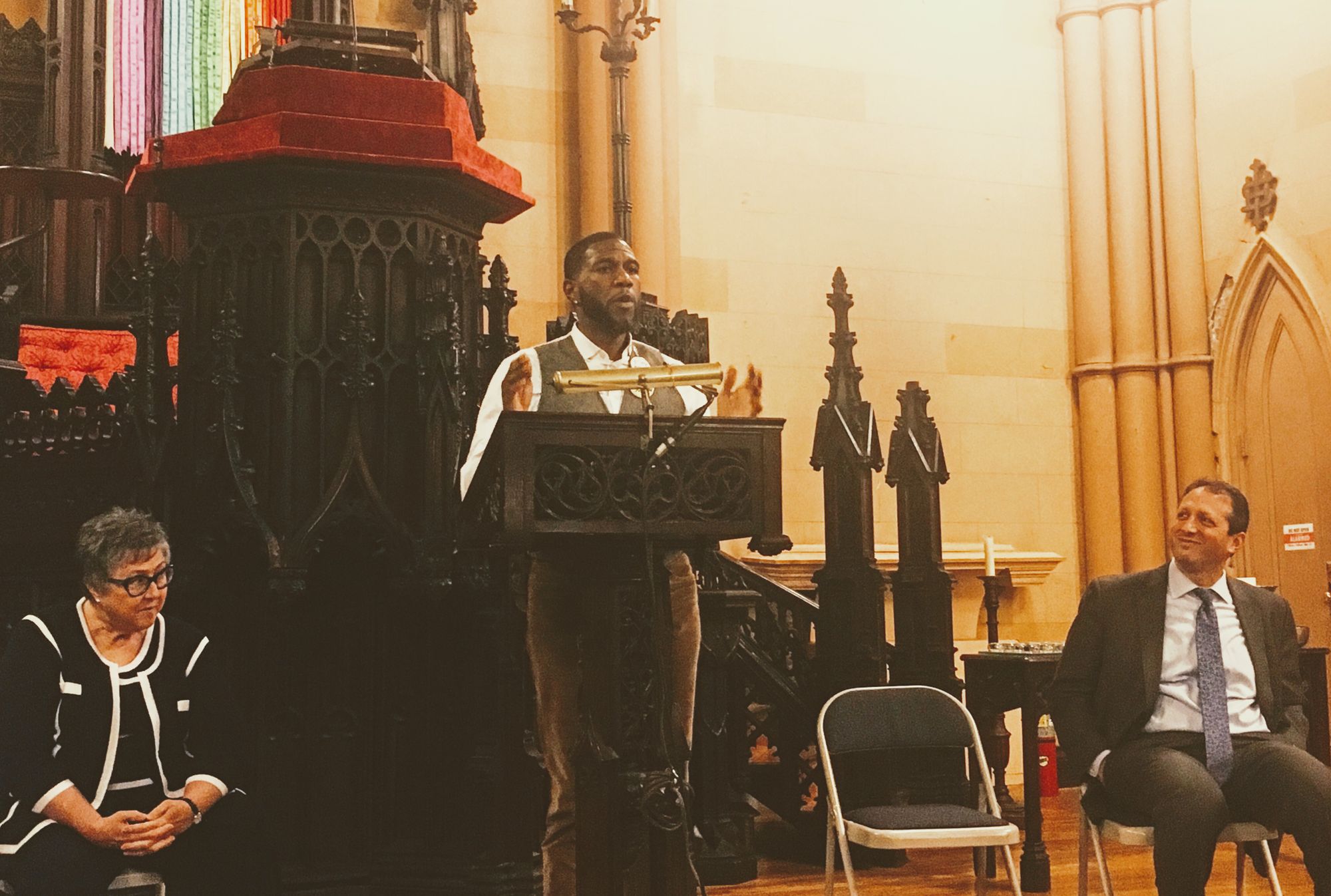 Jumaane Williams, who represents the 45th city council district in eastern Brooklyn, arrived near the end of the discussion.
"Sorry, everyone," he said. "The voting line was so long that I just got here."
Election laws have been slow to change because many elected officials don't want more people voting, Williams said.
"My seat is not more important than the people I'm representing," he said. "New York State claims to be progressive. We're one of the worst for voting; that's ridiculous. It makes no sense, and we have the ability to change it."