The Bite: Savory Indian Food On Coney Island Avenue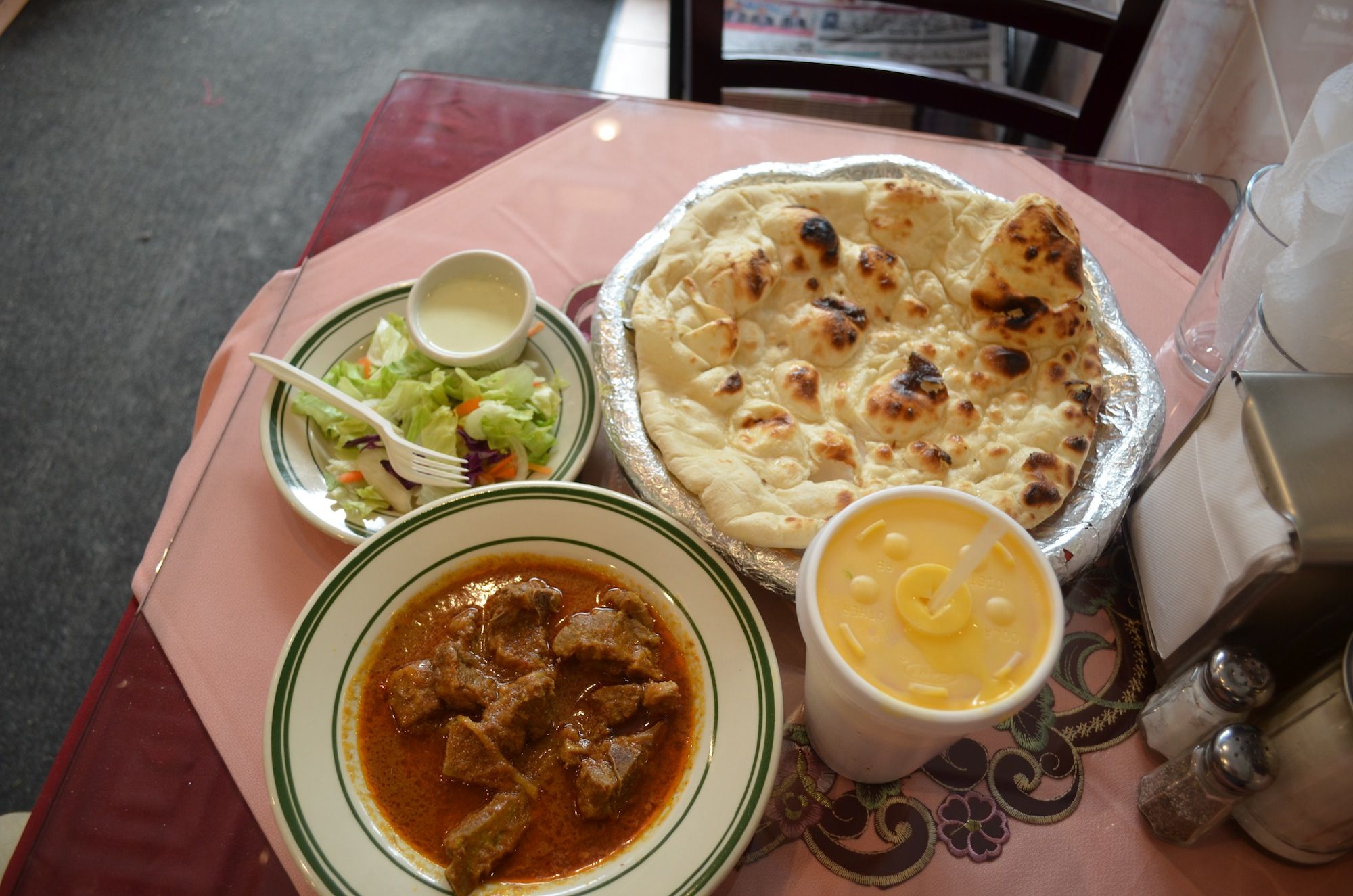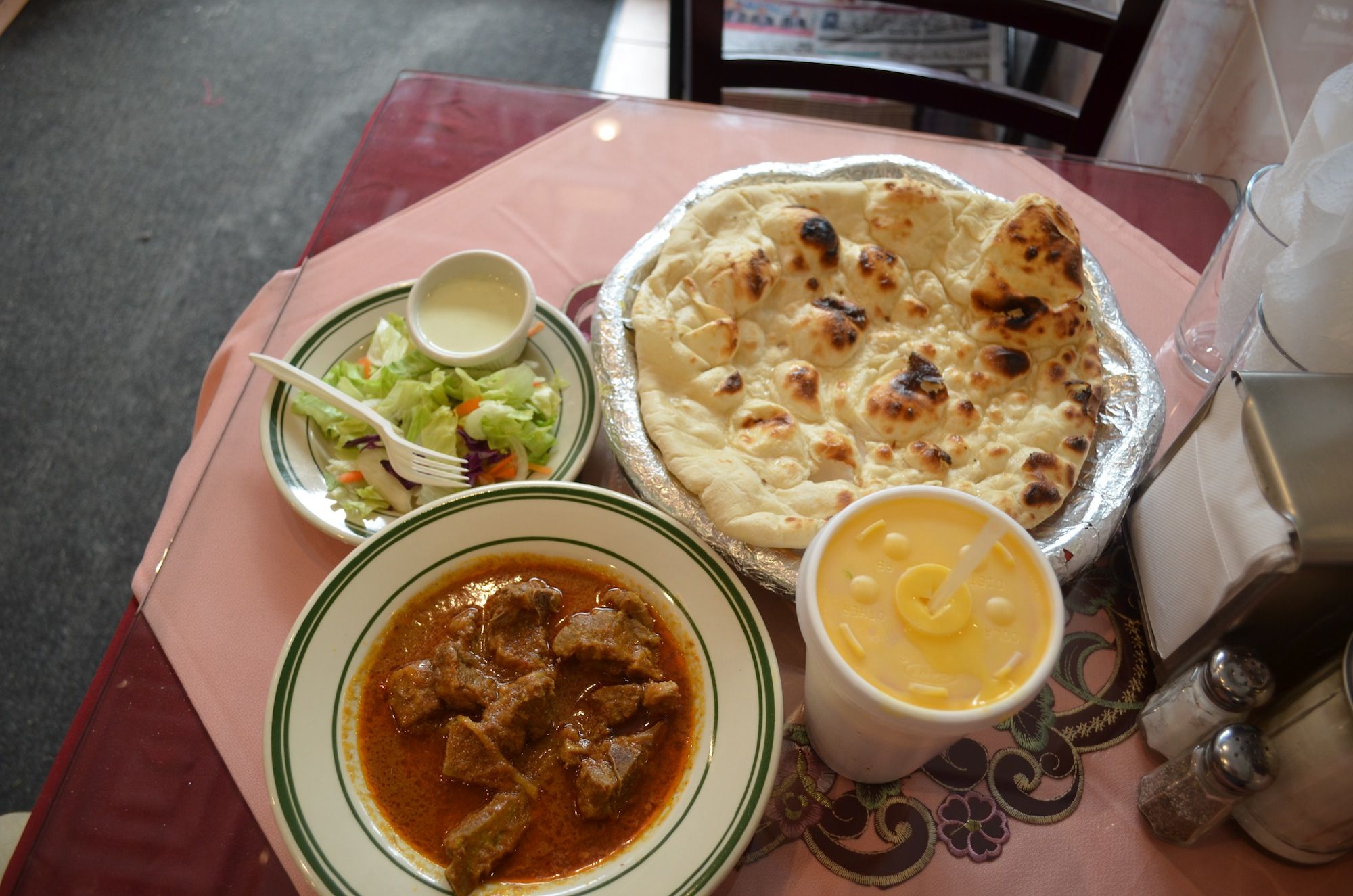 THE BITE: More than a few of our readers have lamented the lack of Indian food in Sheepshead Bay. Some of us got excited when Tandoori Restaurant opened in the neighborhood earlier this year — but it turned out to be another Uzbek place. (Though the food is really good!)
However, if you're willing to travel across Neptune Avenue into Brighton Beach, you can get your curry fix at Nasheman Grill & Restaurant. The restaurant is squeezed into a humble storefront on Coney Island Avenue, near Brighton 10th Street, and would be an easy stop for someone looking to grab a quick bite on their way home.
The restaurant is a little more focused in Pakistani cuisine, but also incorporates cooking from Bangladesh and India. I went straight for the goat curry ($6) when I walked up to the counter to place my order, and also asked for the naan flatbread ($1) and a mango shake ($3).
Nasheman is a charming little take-out spot, but you're certainly welcome to grab a seat and chow down in the restaurant. I grabbed a seat at a table, covered with a colorful tablecloth that matched the soft pink curtains, and waited for my food to be brought out.
Nasheman's food is good if you're looking for a cheap eat to fill your belly. I was a little disappointed the goat curry came with a simple salad instead of rice, but considering the size of the naan flatbread, I figured I had plenty to eat. The goat meat was so soft it peeled off the bone and almost dissolved in my mouth. The curry's spice lingered pleasurably on my lips, though it lacked some of the standout flavors I've experienced in superior curry.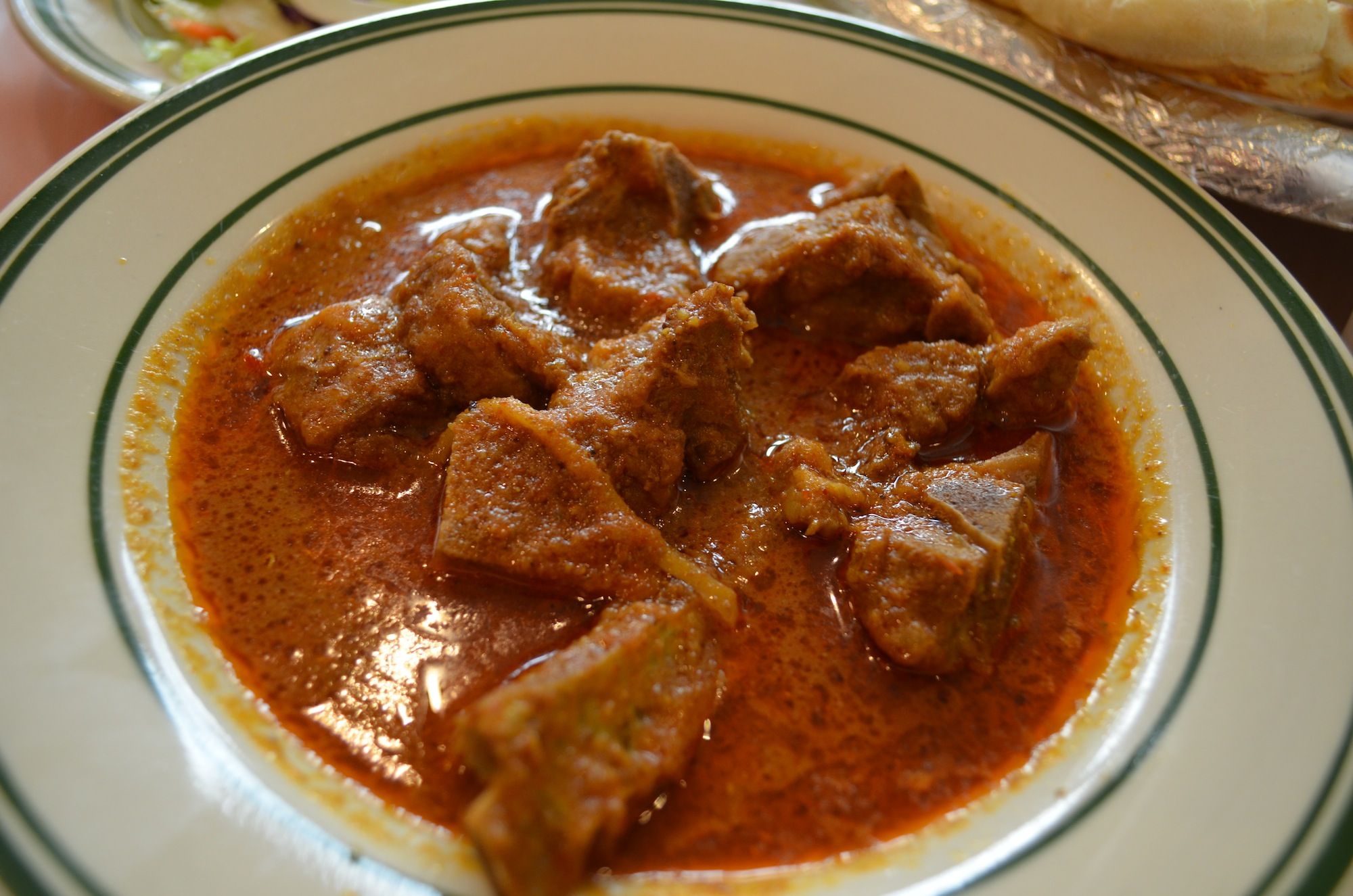 The naan flatbread was definitely the highlight of the meal. It almost reminded me of pizza dough — crunchy on the outside with a warm pillow texture inside the crust. I used it to scoop up the rest of the curry until my bowl was just a few bones and some spots of sauce.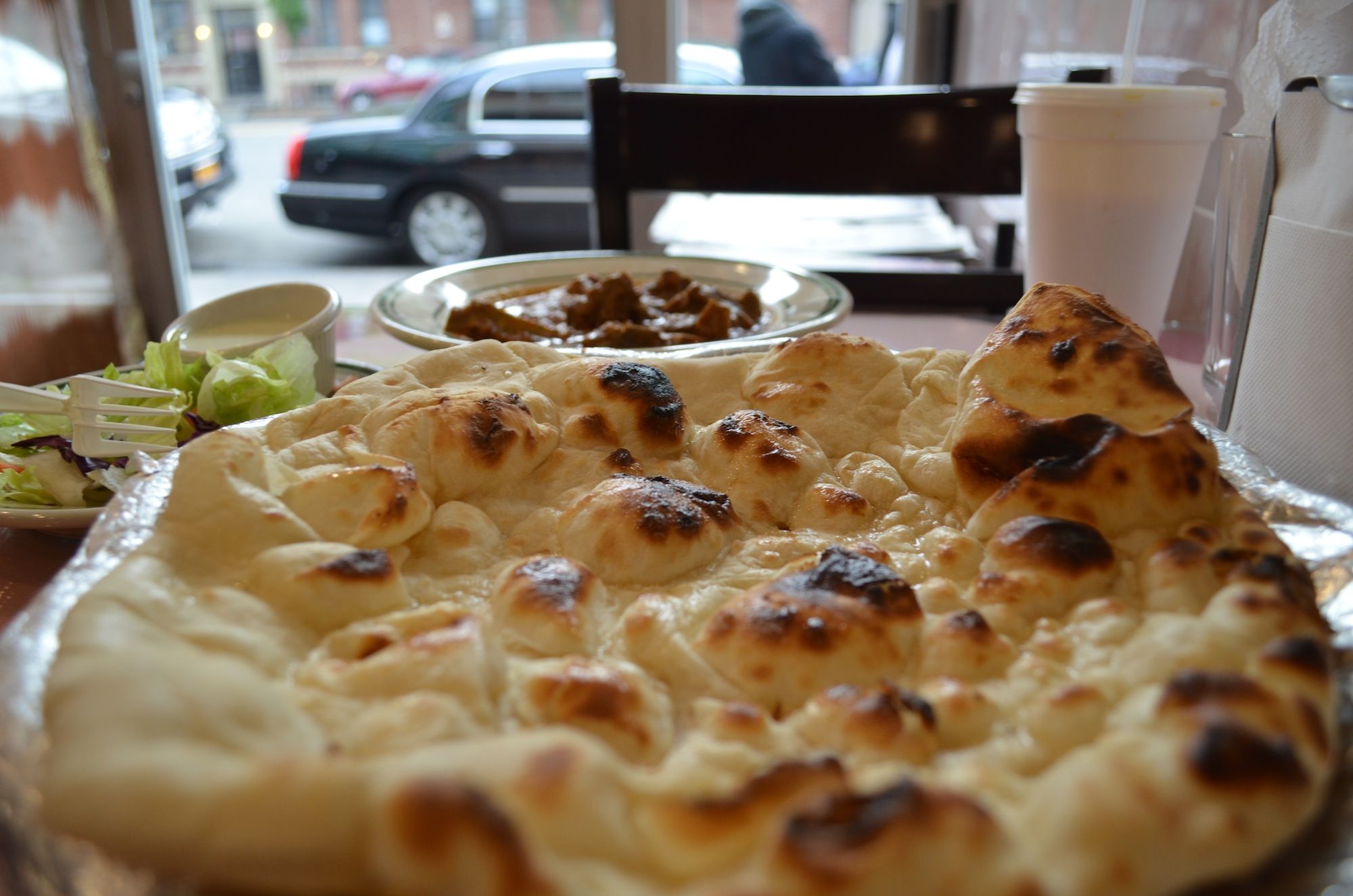 The mango shake washed everything down. It had a creamy sweetness, and let the flavor of the fruit shine rather than be drowned in sugar.
Nasheman isn't the first place I'd go for special dinner, but if you're looking for affordable comfort food, and have been craving south Asian cuisine, its worth stopping by. The manager also told me they deliver to Sheepshead Bay and Manhattan Beach, though he struggled to tell me how deep they are willing to go into those neighborhoods.
Nasheman Grill & Restaurant
Where: 3149 Coney Island Avenue, between Brighton Beach Avenue and Brighton 10th Street
Hours: 9:30am – 12am
Phone: 718-332-8100
The Bite is Sheepshead Bites' column exploring the foodstuffs of the Sheepshead Bay area. Each week we check out a different offering from one of the many restaurants, delis, food carts, bakeries, butchers, fish mongers, or grocers in our neighborhood. If it's edible, we'll take a bite.