Some Surprising Selections As Slope Cleans Up In Yelp's "Top 100" List For Brooklyn Restaurants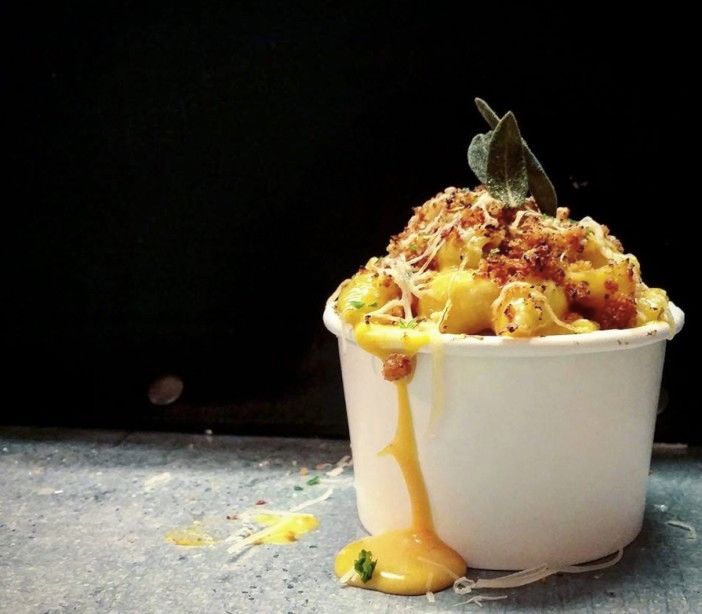 Pizza-a-plenty, a food truck, and home of the 30-pound burrito.
The neighborhood cleaned up in the recently released Yelp's 2015 list of 100 Best Places to Eat in Brooklyn. And we mean cleaned up — the list boasts roughly 15% of the entire list. (Williamsburg didn't do badly, either.)
Some of these choices may surprise you, and others are most likely some of your go-to eateries. But whether you dig Yelp or not, the list will likely give you some new choices to check out.
In order of the rankings, here's the list:
#5. Patsy's Pizzeria (450 Dean Street between 5th and Flatbush Avenues)
Well, that was fast, since the pizza place (with multiple locations) just opened up earlier this year. The Barclays crowd has been flooding in.
#12. Bolivian Llama Party, food truck
The food truck that makes its way throughout town is currently a pop-up at Royal Palms Shuffleboard (514 Union Street, between 3rd Avenue and Nevins Street).
#17. Reyes Deli & Grocery (532 4th Avenue between 14th and 15th Streets)
The bodega specializes in chorizo, enchiladas, and tacos. And at two tacos for $5, the price is right.
#39. Corner of Vermont (374 5th Avenue between 5th and 6th Streets)
Hot dogs, grilled cheese, maple creemee, and syrups a-plenty — with most products coming from that Green Mountain State.
#45. Giuseppina's (691 6th Avenue between 21st and 22nd Streets)
Pizzas with a light crust and delicious calzones create the lore (and lure) for this hidden gem.
#50. Peppino's (469 5th Avenue between 10th and 11th Streets)
Brick-oven pizza, a friendly staff — and favored for its fast pizza delivery.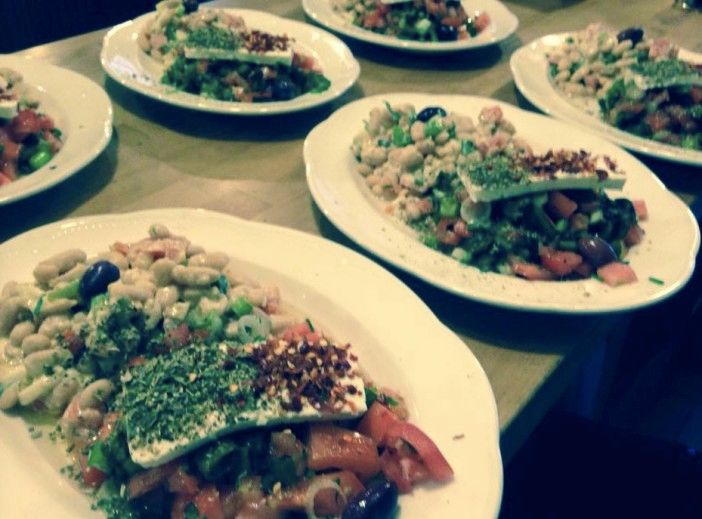 #63. Kofte Piyaz (881 5th Avenue between 38th and 39th Streets)
Ok, so maybe it's Sunset Park, but we're claiming it. It's an unassuming Turkish place which serves Turkish meatballs, a white bean salad, almond pudding, and excellent coffee and tea.
#69. Bagel Pub (287 9th Street between 4th and 5th Avenues)
We know bagels are a source of — how shall we put it nicely — "debate" in our neighborhood. But the Yelpers love this place. The general consensus is that the bagels are solid, the variety of spreads are great, and the atmosphere ties it all together.
#83. Krupa Grocery (231 Prospect Park West between Prospect Avenue and 16th Street)
Ok, many are going to tell you this is Windsor Terrace. But there will be little debate on the breakfast gnocchi, lamb burgers, and many brunch options.
#89. Purbird (82 6th Avenue at St. Mark's Avenue)
Chicken pies, jalapeño mac n' cheese, and chopped salads are making Yelper's crow about this place.
#92. Luigi's Pizza (686 5th Avenue between 20th and 21st Streets)
Yelpers aren't the only ones who love their grandma's squares and broccoli rabe slices. Luigi's was also featured in the recent New York Pizza Project.
#93. Don Chingon (216 Flatbush Avenue, between Bergen and Dean Streets)
Care for a 30-pound burrito? Ok, there's more at this place than just the chance to claim 10% of the ownership. Folks dig their tacos and salsa, in addition to their tequila selection and margaritas.
#94. Lot 2 (687 6th Avenue between 19th and 20th Streets)
Burgers, duck fat fries, grilled cheese with bacon jam, and citrus pie with coffee whipped cream? That's why the Yelpers are raving.
#96. Mariella (492 6th Avenue between 12th and 13th Streets)
This Italian place boasts a grilled peaches appetizer, Pollo Funghi e Polenta, gnocchi with short ragu, and a variety of other pastas.
#97. Piccoli Trattoria (522 6th Avenue at 14th Street)
Another well-loved Italian spot on 6th Avenue, the intimate setting complements the grilled calamari, black spaghetti with crab, and many other dishes.
#98. Carnem Prime Steakhouse (311 5th Avenue between 2nd and 3rd Streets)
The only steak place that made it to the Top 100 in our area — and people love the porterhouse and cowboy cuts. In addition, Yelpers can't stop talking about their Pork Belly Cotton Candy!
To calculate the Top 100, Yelp's data scientists say they used a complex algorithm based on the Wilson Score, which takes into account both star rating and number of reviews to reveal which spots not only have top notch ratings, but also which are most popular in the borough.
Do you agree with their conclusions? Let us know in the comments.