Slow Progress on Surge Barriers, Surge Gates and Other Flood Mitigation Measures For Southern Brooklyn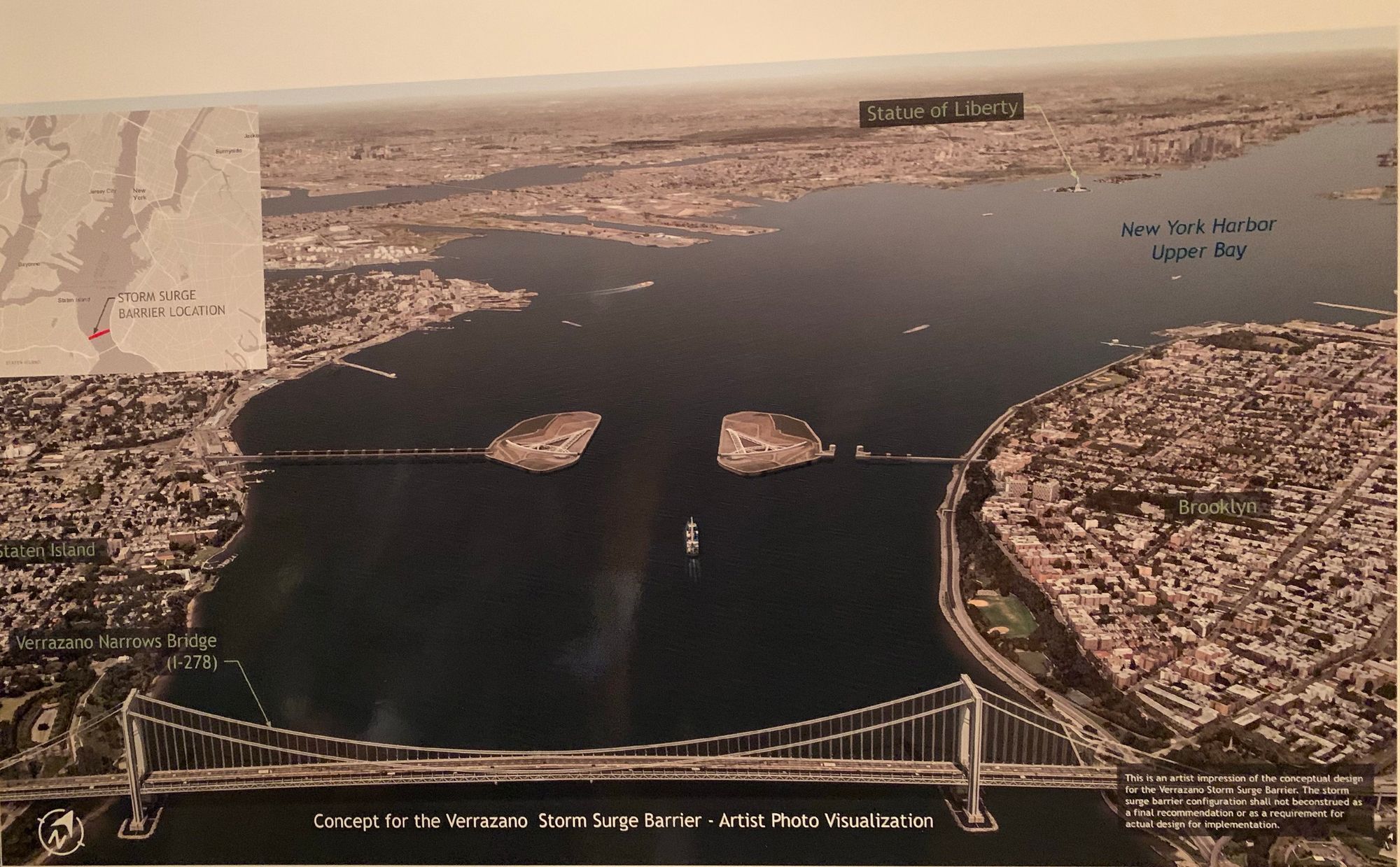 CANARSIE – The U.S. Army Corps of Engineers shared its latest report on an ongoing study about how to best improve New York and New Jersey's defenses against a natural disaster Wednesday to a crowd of less than two dozen people in a cavernous high school auditorium.
"I would think of this as the frame of a house," said Project Manager Bryce Wisemiller. "We have a lot more work to do."
Wisemiller was unveiling the Corps' "interim report," released February 19. It presents six different scenarios or "alternatives" for what shape the project could take, along with cost and benefit assessments.
"This is basically an information release to the public," said Wisemiller. "The Corps hasn't made any recommendations on any conclusions on any of these alternatives that are still very conceptual. But it is at least the first evaluation of how the different alternatives that we have, conceptual they may be, compare against each other."
South Brooklyn was hit hard by Hurricane Sandy in 2012, especially by massive flooding. Some of the damage is still being ascertained, and very little has been done to protect Brooklyn from another storm. The USACE project involves 25 counties in New York and New Jersey, covers 2,167 square miles and affects about 16 million people.
Among the Brooklyn-centered parts of the project shared Wednesday are a possible surge barrier stretching across New York Harbor near the Verrazzano Narrows Bridge, as well as another in Jamaica Bay, various anti-flooding measures running along the southern shore of Brooklyn, and a surge gate in the Gowanus Canal.  But officials are quick to point out that nothing is final.
"This report we're putting out is a snapshot of what we know about these concepts," Wisemiller told Bklyner.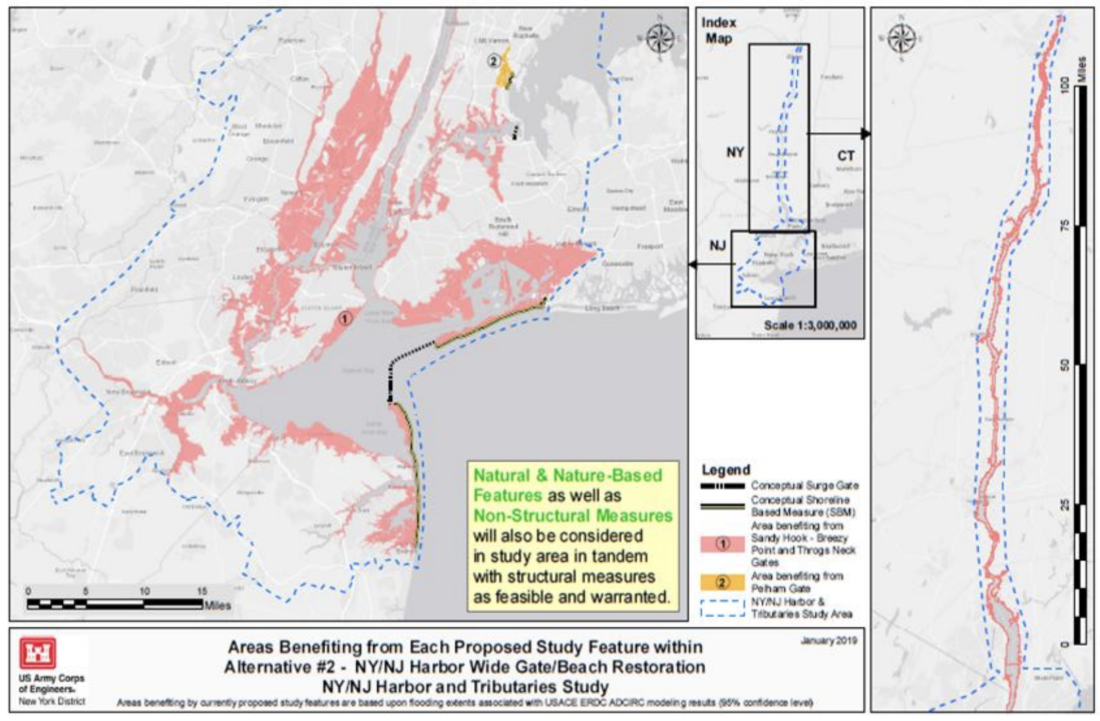 The smattering of attendees asked questions about everything from the lack of publicity for the meeting to whether the study was taking into account how construction would affect communities of color. This was the only meeting on the interim report scheduled for Brooklyn, though meetings are upcoming in Manhattan, Staten Island, and the Bronx.
Wisemiller told Bklyner the Corps was in contact with community boards and other local officials in South Brooklyn, and should any group be interested in a smaller and more focused presentation, they would try to accommodate it.
"To the extent that we can go out and meet with groups that already have meetings planned, we are more than happy to do that," he said.
Wisemiller encouraged any interested residents and officials to contact them through their website for more information or to provide comments and feedback.
The study is ongoing, with a draft report expected early next year and the final report coming in early 2021. Actual construction would most likely not begin until a few years later – a decade after the historic storm.