Sheepshead Bay Honored For Having Some Of NYC's Best Dumplings
Have you ever stopped to consider the fact that you're living in the dumpling-center of the universe? New York City has the best of the best when it comes to the interesting food item, according to a roundup from Grubstreet.
Sheepshead Bay is no stranger to the greatness that is the dumpling, as proven by the roundup. Four out of the 50 dumplings that Grubstreet selected come from our neighborhood. Here are the local spots that are repping our town with the rest of the city:
Nargis Cafe
Where: 2818 Coney Island Ave
Dumpling: Chuchvara, $9.50
What: Nargis landed on the #13 spot in the Grubstreet ranking with their chuchvara dumpling. According to Grubstreet, chuchvara is naturally served in a bowl of clear soup and is usually stuffed with lamb. The dumpling originated in central Asia, but at this famous Uzbeki eatery, it is pan-fried and served with caramelized onions and dill.
Apani's Khinkali
Where: 1520 Sheepshead Bay Rd
Dumpling: Khinkali, $1
What: Grubstreet ranks this "droopy sack" at #40. The meatball at the center of this sack is mixed with beef, pork, onions, herbs, and seasonings. Loaded with coriander, expect a quick dose of sourness cut short by savory beefiness that carries into the next chomp.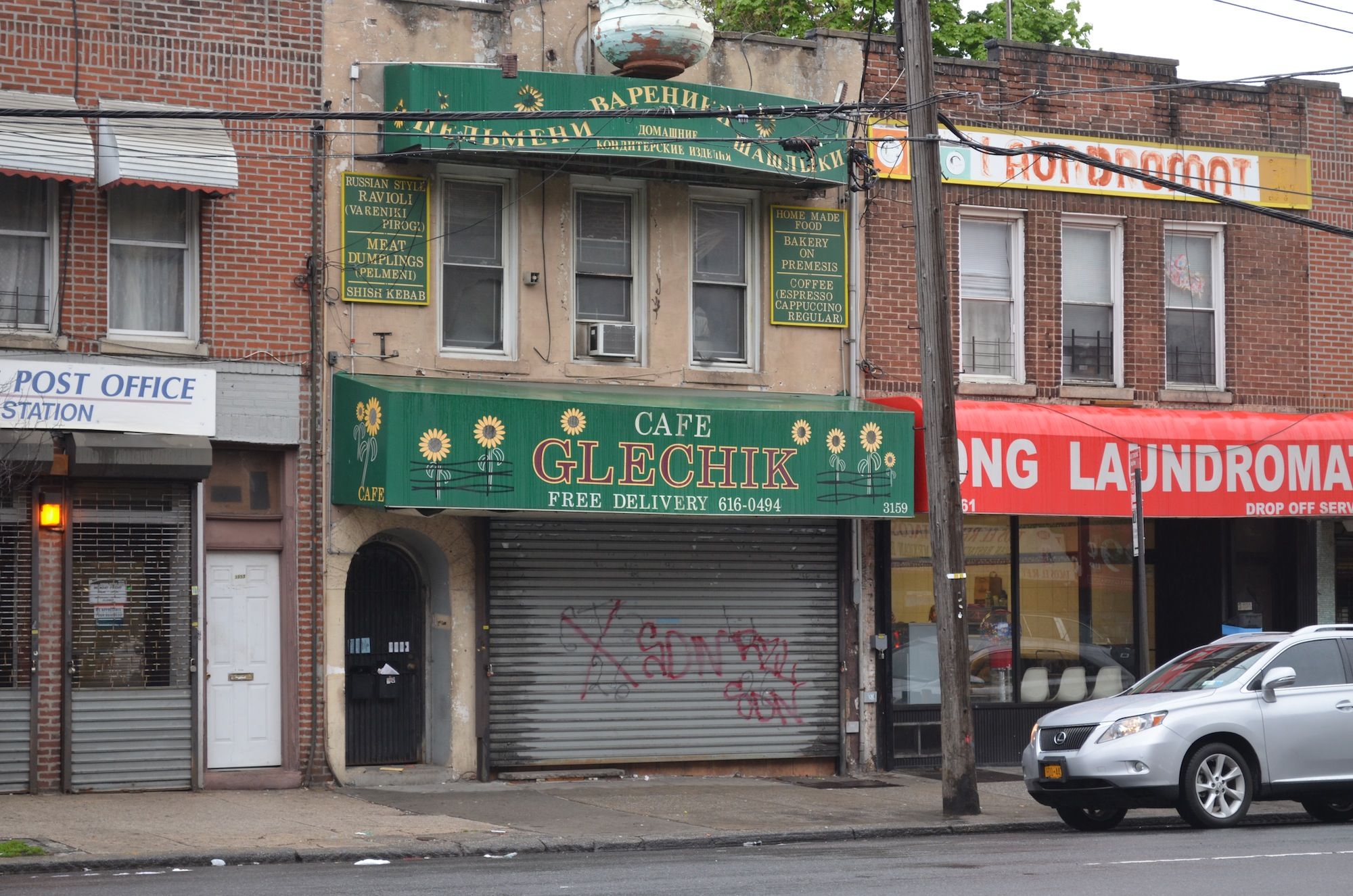 Cafe Glechik
Where: 1655 Sheepshead Bay Rd
Dumpling: Siberian Pelmeni, $6
What: When Grubstreet asked the server at Glechik about the history of the Pelmeni, they were told to "just eat." Perhaps they got more of a taste of Sheepshead than they bargained for. Pelmeni, which ranked at #45 are small dumplings traditionally consisting of small portions of ground meat and onion wrapped in a thin, unleavened dough and boiled. Pelmeni are thought to have originated in Siberia as a variation of the Chinese pot sticker, and created by the Komi, a people indigenous to the Urals. Today, pelmeni are found throughout the former Soviet Republic.
Moldova
Where: 1827 Coney Island Ave
Dumpling: Mamaliga Trapeza, $13
What: The mamaliga trapeza,  ranked #50, is a staple to the country of Moldova. Grubstreet described it as fluffy and flat-bottomed. The texture is grainy and the taste bland, until it is properly mixed with the other ingredients that it comes with — sour cream, feta cheese, scrambled egg, and roast pork nuggets.