Rethinking Pain Meds: Beyond Opioids At The Brooklyn Hospital Center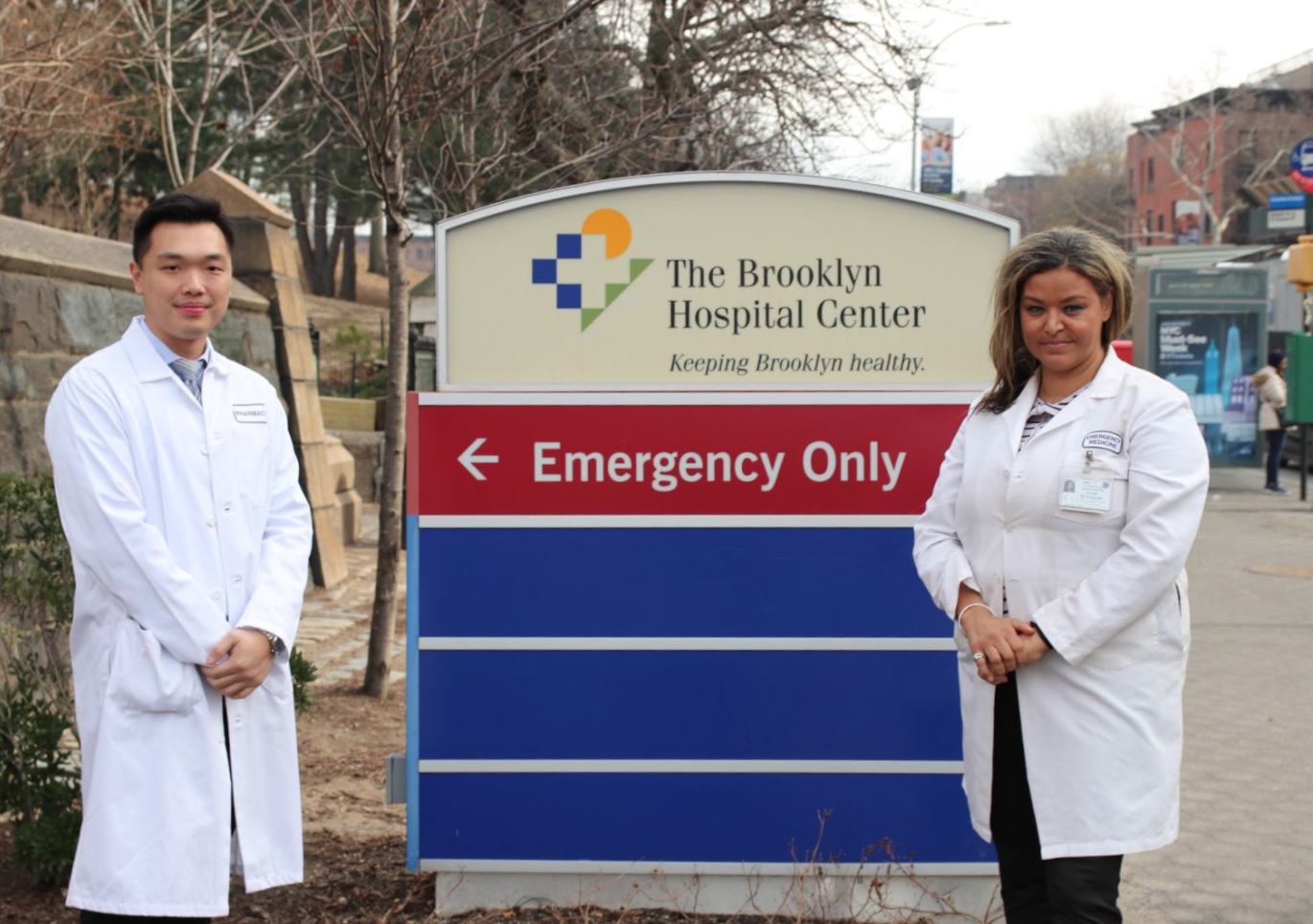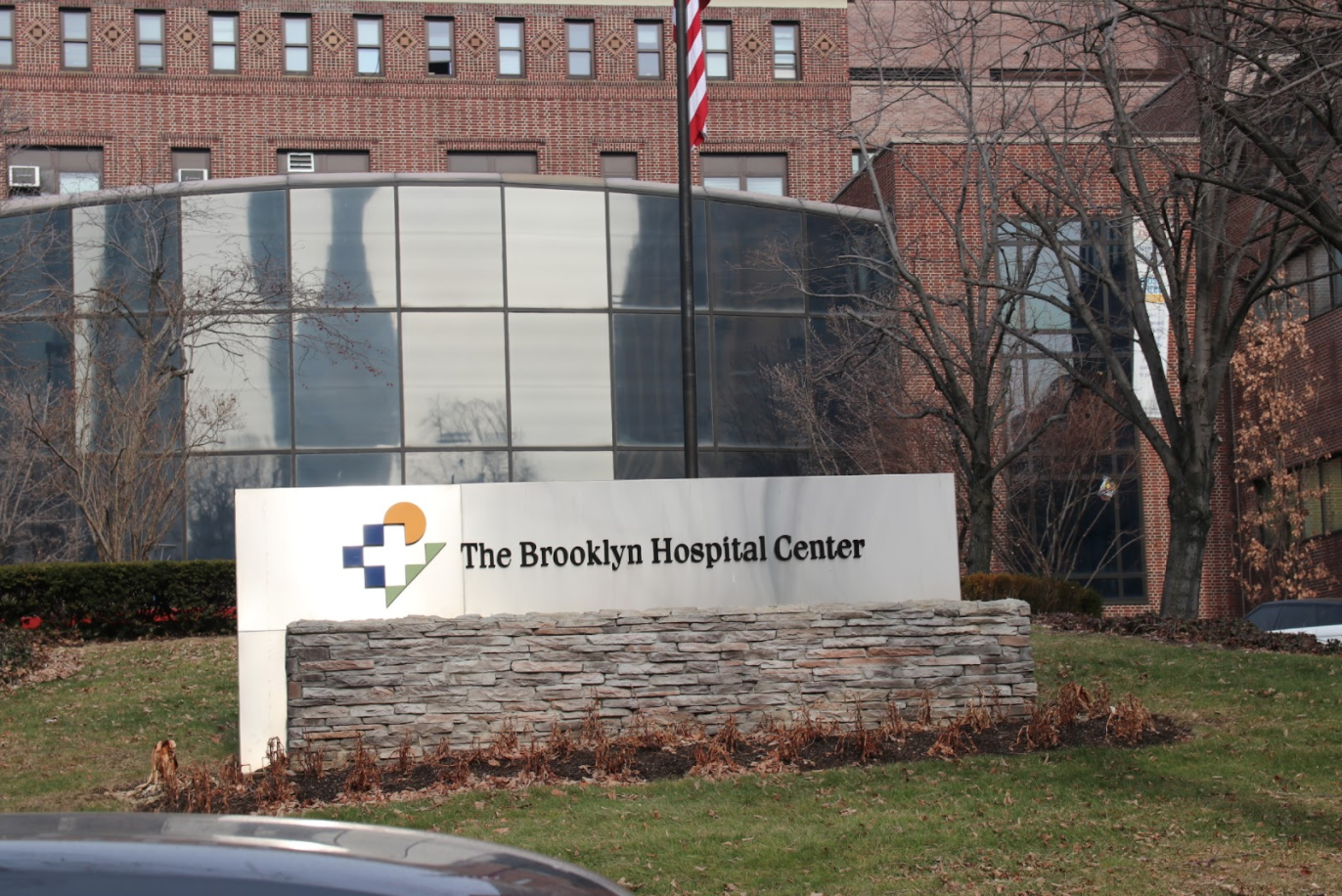 DOWNTOWN BROOKLYN – Brooklyn is not immune to the opioid epidemic that has taken over the country.  While the city has been fighting the drug crisis by providing the NYPD with naloxone and offering treatment centers for addicts, the Brooklyn Hospital Center is taking a different approach—limiting when opioid medications, which can cause dependency, are given to a patient.
The Brooklyn Hospital Center sees between three to seven patients who have overdosed on opioids each week, Dr. Sylvie de Souza, its Chair of Emergency Medicine estimates.  "Opioids don't discriminate," she says. "People who are addicted and who overdose come from all different races, ages, and backgrounds. We have students, corporate workers, and young professionals," she said. "When I trained, there was a certain profile associated with someone who would qualify as addicted to substances, but nowadays it's just any comer. Anyone."
"It's a challenge because more and more people who are addicted, go to the street substances and often times it is unknown what substances you're dealing with," Dr. de Souza said. "Sometimes it's a mixture of substances, with very unpredictable behaviors in terms of how they present and respond to treatment."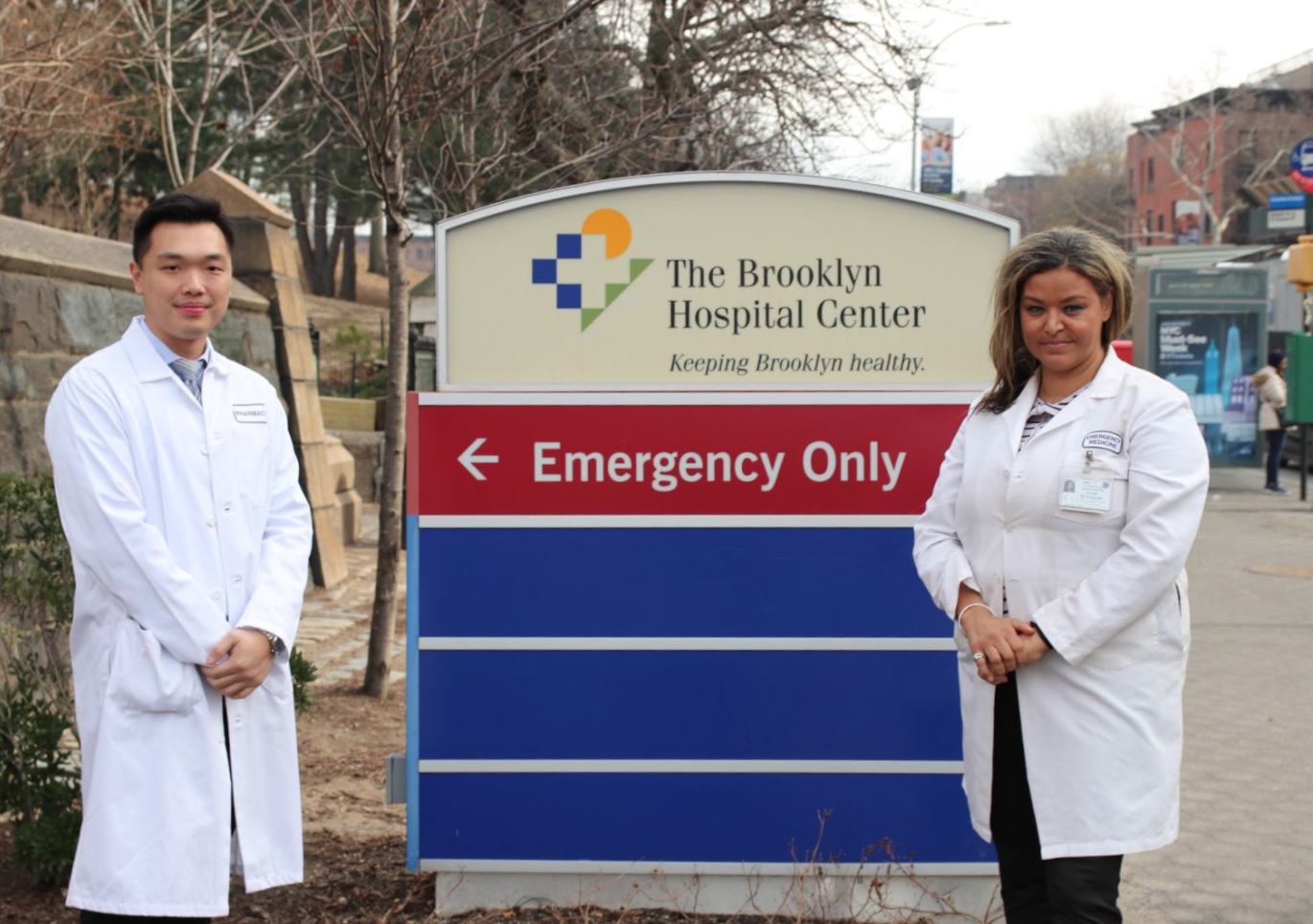 Doctors take an oath to alleviate pain and suffering, but it can get complicated, says Dr. Billy Sin, a pharmacist at the Brooklyn Hospital Center who is working to combat opioids. It all has to do with pain, he explained. Pain is the third most common healthcare problem and 75 percent of all emergency department visits are related to pain.
In 2001, the Joint Commission introduced a new standard which noted that pain was the "fifth vital sign" or measurement of the body's basic functions, along with body temperature, pulse rate, respiration rate, and blood pressure. The Joint Commission noted that this was in a "national effort to address the widespread problem of underassessment and undertreatment of pain," but making it a fifth vital sign was not without its problems.
"There was so much emphasis put on pain, that if a physician did not relieve it fast enough if they did not do it strong enough, they were immediately frowned upon or penalized," said Dr. de Souza. "Many physicians felt the need to have every patient walk around satisfied with zero pain, not necessarily realizing how addictive the synthetic opioids were," she explained. "I think that's where the epidemic came from. In an effort to do well, it's almost as if we fell on the other side, we overdid it perhaps. And when patients ran out of the synthetic opioids and couldn't get them, they would go to street drugs." Center for Disease Control and Prevention (CDC) agreed, that the overprescribing of opioids has led to addiction and overdose death.
Drug companies are also to blame. "There was a lot of advertising about new products, new formalizations, longer duration of access," Dr. Sin said. "Drug companies were saying 'Hey guys you need to treat pain, look what we got. We got all these options.' And then they're not just selling it to the doctors, they're selling it on TV. So when people come to the emergency room and we didn't give them the opioid, they'll say 'You won't give it to me, I'll just go to someone else.'"
Three years ago, Dr. Sin and Dr. de Souza decided to take it upon themselves to fight the opioid epidemic: How can they alleviate pain and suffering without causing more harm?
"As a physician, or any kind of medical provider, we have an obligation to relieve pain," Dr. de Souza said. "And we have to find a manner to do so in the safest possible way. Short term and long term for the patient. Relieve pain and do no harm, finding that balance is sometimes very difficult."
The Brooklyn Hospital Center pharmacy and emergency departments collaborated on the Emergency Medicine Clinical Research Program. The program, spearheaded by Dr. Sin, concentrates on pain management because that's a heightened public concern for opioid abuse. It also offers year-round research experience for undergraduate and graduate volunteers.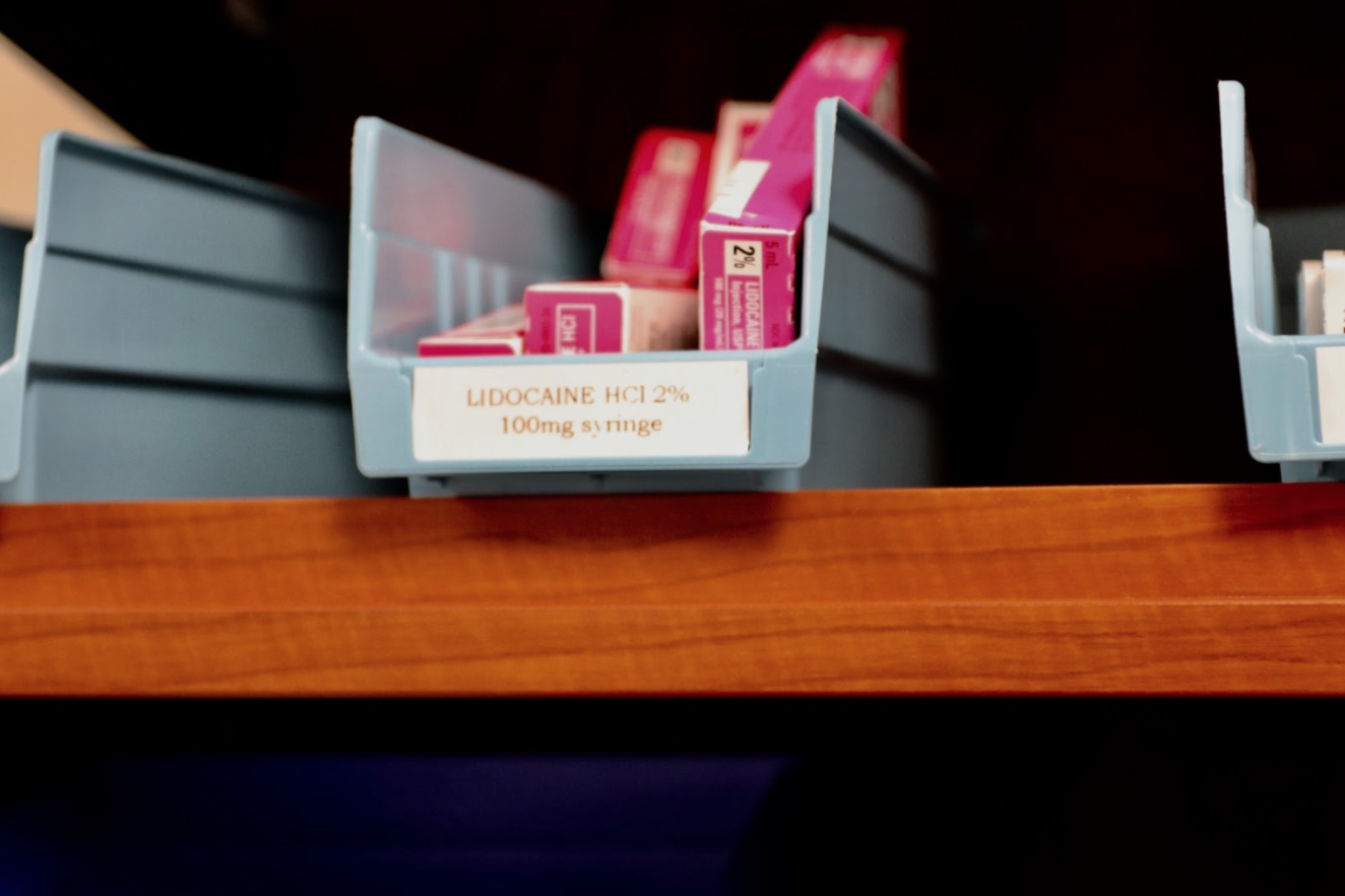 What other medicines could they use in place of opioids? There are alternatives, such as lidocaine and ketamine – when we use them, the amount of morphine a patient needs decreases, Dr. Sin said. "It's about innovation. Health care is an ever-changing landscape, we can't just stay on the opioid route forever."
A few years ago, a 17-year-old student from Brooklyn Technical High School was brought into the emergency room. He had been playing volleyball, mis-jumped, and landed awkwardly dislocating his ankle. His ankle was deformed, so much that his father couldn't bear to look at it, Dr. Sin explained.
The young man was in a lot of pain. He was in severe distress with high blood pressure. Doctors administered 4 milligrams of morphine to control the pain. Fifteen minutes later, he was still in distress and said he had a pain score of 10/10. Because the morphine wasn't working, doctors decided to administer lidocaine. Lidocaine is a synthetic compound used as a local anesthetic – not an opioid, just a numbing agent. Five minutes after the completion of the lidocaine IV, the boy's pain went down to 6/10. After 20 minutes it was 3/10 and remained steady for 75 minutes.
"It brings us a lot of joy because we have a kid who comes in and just mis-jumped playing sports, it happens to everyone," Dr. Sin said. "There's a lot of literature about using lidocaine for acute pain in the middle east, and not a lot of it here in the states."
Dr. Sin's personal favorite alternative to opioid medicine is working with ketamine, traditionally used as a sedative. "When you use it in a special dose, you get an analgesic effect, but you minimize all the bad things you don't want," he said. "It's all about collaborating and developing a model where we can do different things with medicine."
Though the Brooklyn Hospital isn't recognized as a trauma center, it does occasionally get trauma patients. Such as in January of 2017, alter the LIRR derailment.
A 58-year-old man arrived in an ambulance following the derailment and complained of shoulder and neck pain. He rated his pain as 10/10. Though morphine was administered, the patient was not responding well. After 90 minutes, doctors initiated lidocaine. After just five minutes, his pain decreased to 7/10, and at 20 minutes it was own to 6/10.
There are several other cases where lidocaine, and other non-opioids, have shown to be more effective than morphine alone. It is these results that push Dr. Sin and his team to continue researching and finding better solutions to combat the opioid epidemic.
Another option to morphine is nerve blocking, explained Dr. de Souza, saying that there is a big push for residents to train in doing nerve blocks with local anesthetics. For example, if a patient came in with a fractured hip or knee, the hospital would most likely treat the patient with an analgesic (drug to relieve pain) that's not an opioid, and combine that with nerve block to block the pain in the area of injury.
"It's a new methodology but more and more residents in the [emergency department] field are being trained in the techniques to control pain without using opioids," Dr. de Souza said.
But new methodology requires money, and according to Dr. Sin, there is a lack of grants given to hospitals from the City. Most of what Dr. Sin and Dr. de Souza work on comes from research conducted voluntarily by medical students.
"There's really not a lot of funding or grants that are dedicated to looking at alternative regimens or developing the next generation models," Dr. Sin said. "Is it always 'the patients are sick, they come see the doctor' and that's it? Or can we incorporate pharmacists, physicians, and case management, to develop the next model to maximize patient care? I think the city is lacking in the provision of those funds. There's not a lot in this area right now."
Will this epidemic ever end?
"I think this is a disease. Will I think cancer would ever disappear? I'd like to say yes," Dr. de Souza said. "I think addiction will always be there. We have to lessen its impact by finding alternatives to offer to patients, and also giving them support for their illness."
Dr. de Souza and Dr. Sin began using alternative medicine in hopes that it would work and that one day, doctors wouldn't need to rely so heavily on opioids when relieving pain. They'd also love for alternative medicine to be used in other hospitals around the country. It's all about guidelines, Dr. de Souza explained. Combating the opioid epidemic will only work if strict guidelines are set in every medical facility.
"As a pharmacist, we like to think of how do we drive better practice to maximize patient outcome. So that's why I did it," Dr. Sin said. "Because that's the best way to impact people in a global level."
"I went into emergency medicine because you are in this privileged position essentially to help someone in the moment. It's a real privilege to get to interact with people from all backgrounds, ethnicities, and nationalities," Dr. de Souza said. "I took an oath to also alleviate pain and suffering, and how do we do that without causing harm? How do we do that while keeping patients safe?"
"It's about connecting with the patient, alleviating pain, but in a safe manner. What better collaboration than to work with the pharmacy specialist who can offer safe ways and educate us on finding new approaches."