Updated: LIRR Train 'Derails' At Atlantic Terminal; Mayor de Blasio Absent From Scene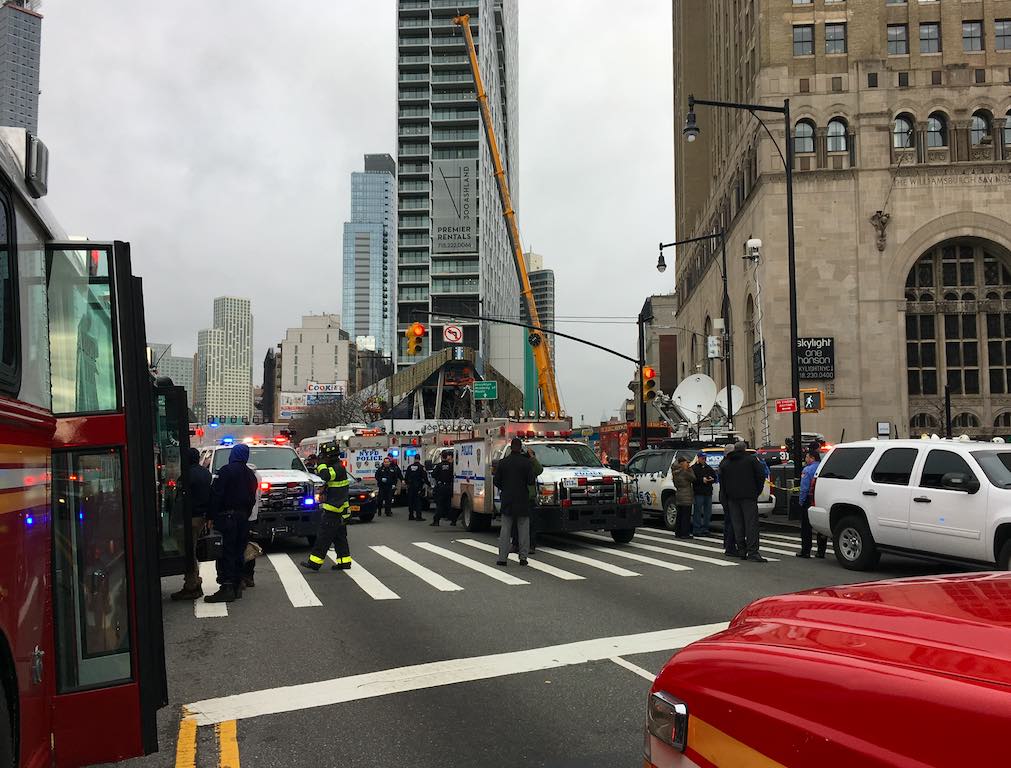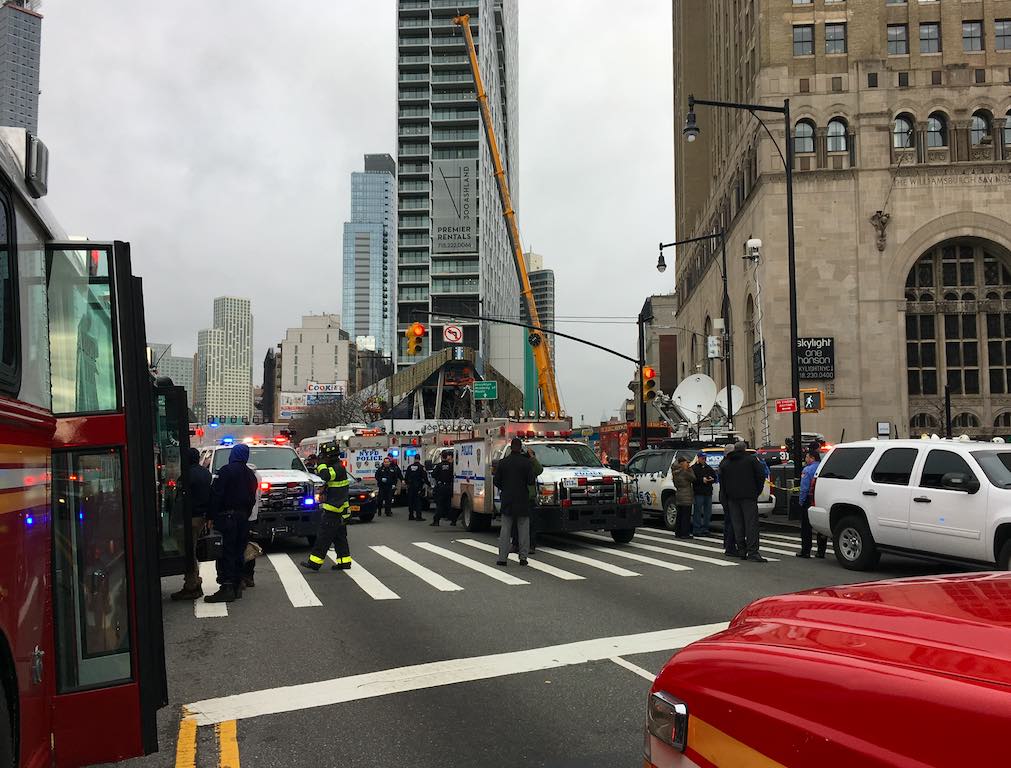 A Long Island Rail Road train carrying approximately 430 passengers at rush hour slammed into the end of the platform at Atlantic Terminal Wednesday morning.
More than 100 commuters were injured, although Governor Andrew Cuomo said during a debriefing conference that the "worst injury at this time that we've heard of is a possible broken leg."
According to MTA officials, an LIRR train departed the Far Rockaway station at 7:18am and "made contact with the bumping block" on Track 6 of the Atlantic Terminal near Barclays Center at 8:11am.
An FDNY official said that when the first of six cars made contact with the "bumping block" at the end of the track, a piece of broken rail pierced through the front car's undercarriage.
"The lead truck was derailed, and one other axel was derailed," said MTA Chairman Thomas F. Prendergast.
The Daily News reported that the train was traveling 10-15 mph at the time of the collision, however the MTA did not confirm  the exact speed.
The governor questioned the usage of the term "derailment" in response to the events which took place. "Derailment is actually somewhat of a misnomer here," Cuomo said. "It's not that it derailed. The train hit the bumping block and when it hit the bumping block, the bumping block basically knocked it off the tracks, so it wasn't a derailment."
Prendergast said the train operator was being interviewed earlier today, however an exact cause of the incident has not been determined.

Outside of the Atlantic Terminal this morning. (Video by Donny Levit / BKLYNER)
Although Governor Cuomo was on hand for the conference, bystanders remarked that Mayor Bill de Blasio was not present.
"Folks are livid de Blasio is nowhere to be found," said Joe Gonzalez, who lives in nearby Fort Greene. "I called a pal who told me de Blasio is at a Brooklyn Museum for an event."
The mayor was indeed at the museum where he was on hand for an NYPD photo exhibition. "The LIRR obviously is the purview of the governor," said de Blasio while at the event. "But more importantly, thank God, there are minor, very minor injuries."
Back in December 2013, the current mayor was critical of previous mayor Michael Bloomberg for not being on the scene for a Metro-North crash that took place in the Bronx. "I'll let the current mayor speak for himself about his choice," said then Mayor-elect de Blasio. "For me it would be, generally speaking, important to be there."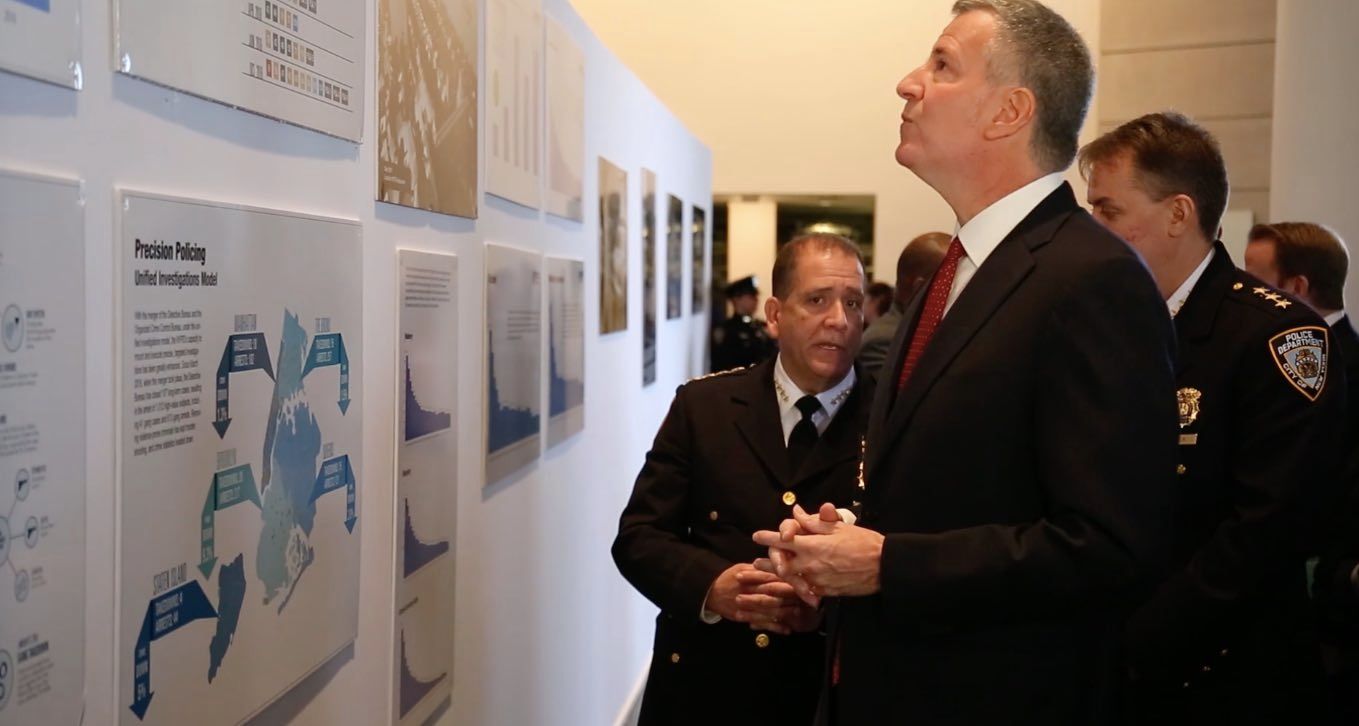 According to DNAinfo, de Blasio said this morning's derailment "did not seem like the kind of incident" that needed to be addressed in person.
While Gonzalez was critical of the mayor, he praised the emergency responders.
"The FDNY and NYPD did a great job," he said. "Their emergency training kicked in."