P.S. 139 Community Rallies For Playground Repairs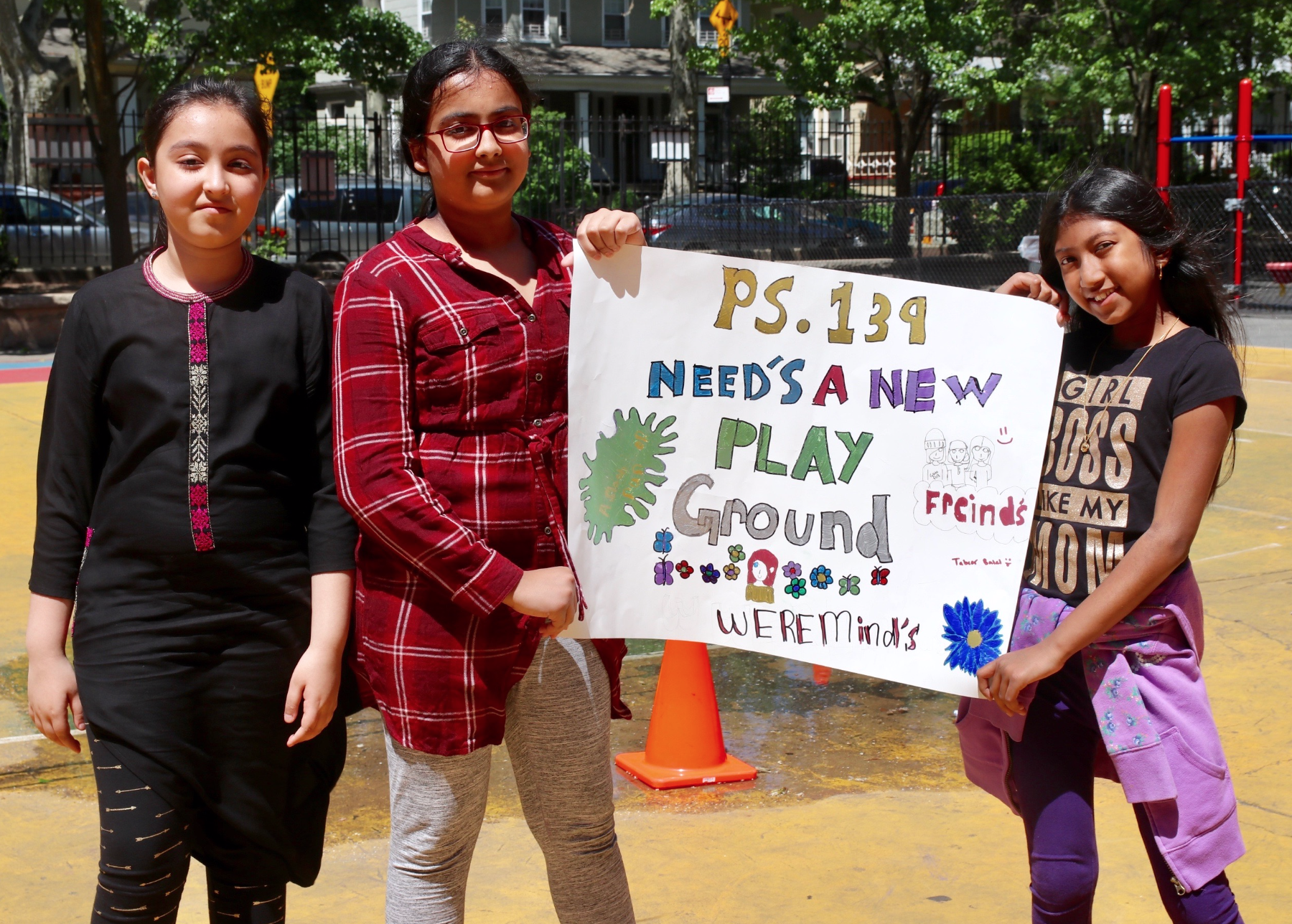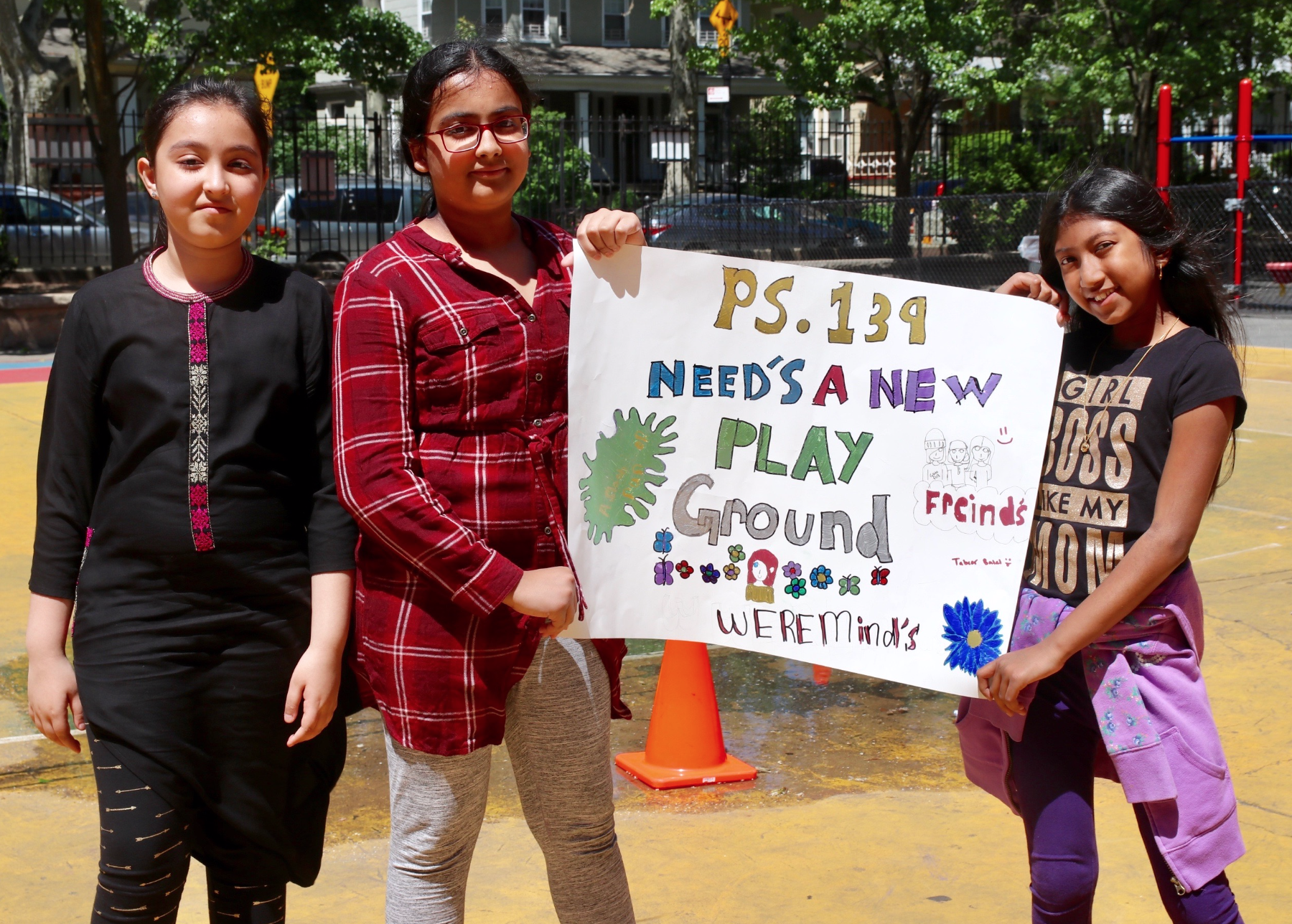 DITMAS PARK – P.S. 139's playground is in dire need of repairs and students, parents, and administrators are calling on State Senator Kevin Parker to help.
About 60 parents gathered at the P.S. 139 Community Playground this morning. Some of them were alone and some were with their babies. Two fifth grade classes also made their way onto the playground eager to hear Parker speak. The State Senator, who was supposed to arrive at 10:30 a.m., did not arrive until about an hour later.
"Sorry, I'm so tardy," he said when he arrived. He shook hands with the young students as they gathered and stood around him.
"How's everybody doing?" he asked. One little boy asked him, "Why do you have two handkerchiefs?"
"So, this is a pocket square," Parker answered. "A proper gentleman always carries two handkerchiefs. One for show and one to blow."
P.S. 139, located at 330 Rugby Road, is a pre-k to grade five school. Its almost 1,000 students come from a variety of backgrounds, with over 30 different languages spoken at pickup and drop off.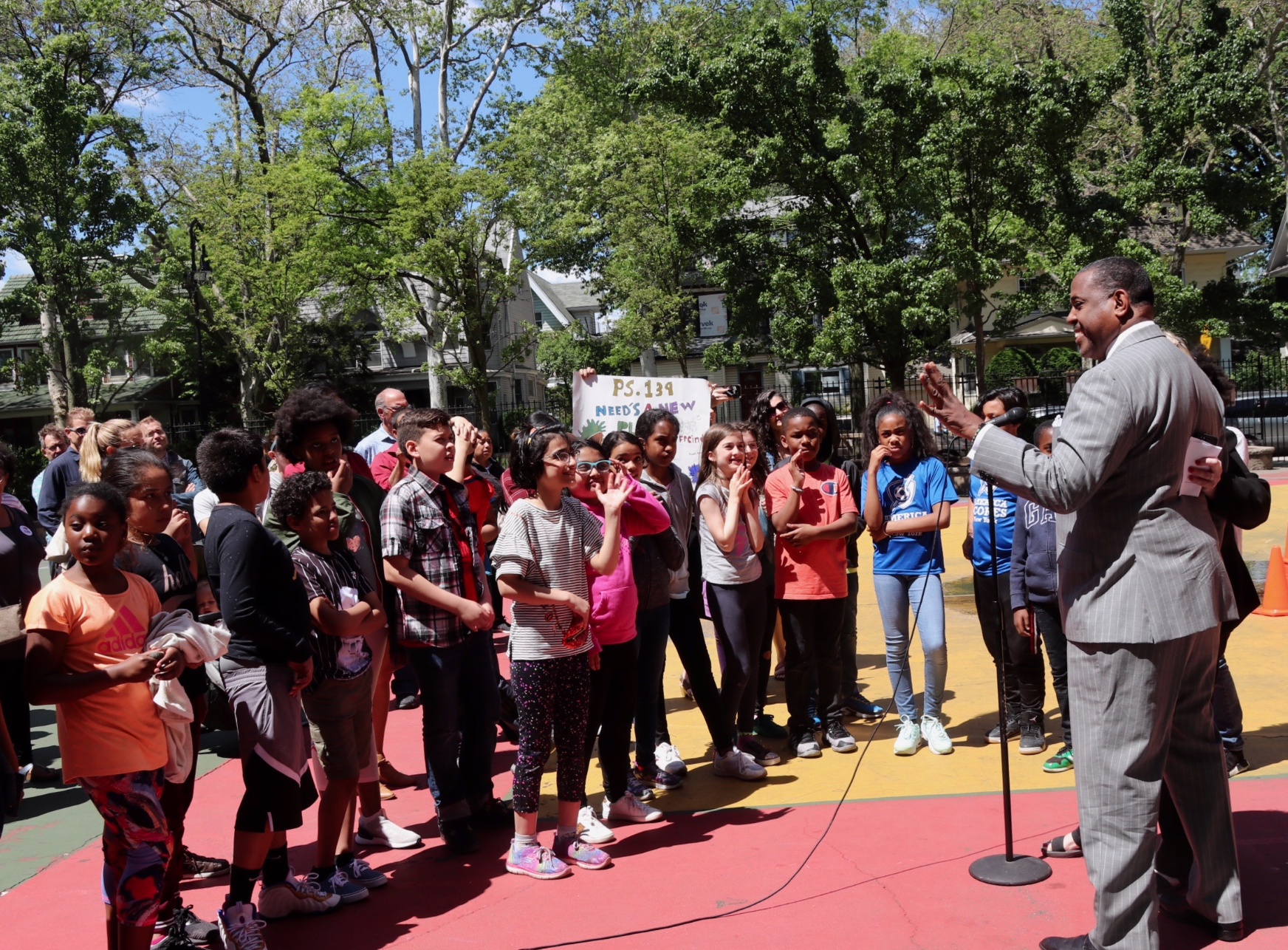 "This is a really big moment for us," Mary McDonald, P.S. 139's principal of 16 years said. "This schoolyard and our school are a symbol of inclusion and equity in our community."
The students take advantage of the schoolyard during lunch and recess. Almost 500 kids use it in the afterschool programs. And since it is a community playground, it is open to the public daily from 8 a.m. to dusk when school is not in session.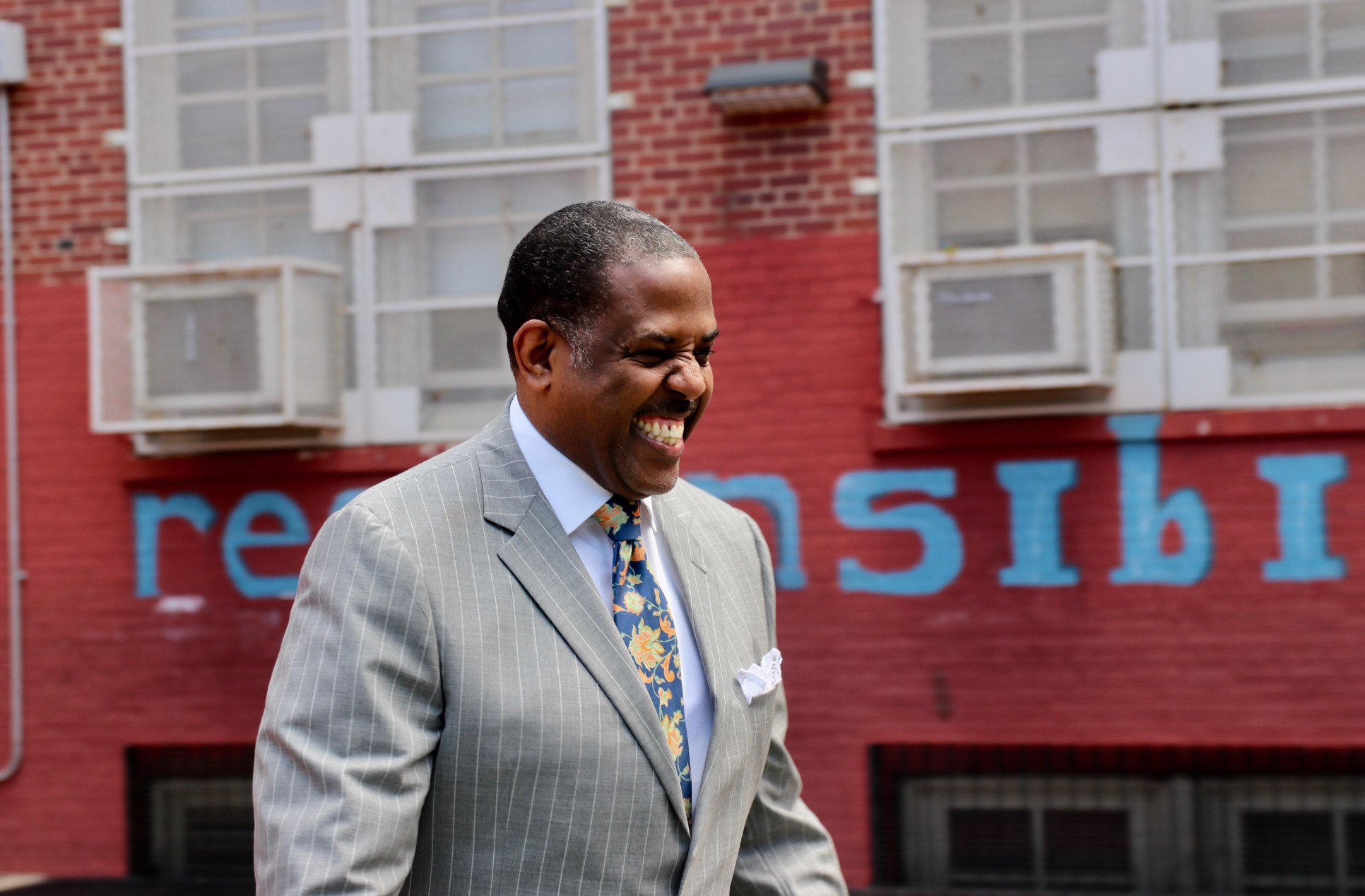 In 2017, the school received $500,000 for playground repairs as part of Council Member Mathieu Eugene's District 40 Participatory Budgeting cycle. But, that money is not enough, administrators say. They need at least $500,000 more.
"When it rains or snows, we have large puddles and sometimes children cannot come out because it is not safe," McDonald said. "We have an oil tank underneath here, so we need to dig the playground up, address the drainage. We need to raise more support."
Even on this day, there was a large puddle of water on the ground with several orange cones around it. One of the basketball hoops was also missing a net.
Parker, a man who grew up attending public schools, said he understands what a good playground means to the community. "It's a central part of the experience," he said.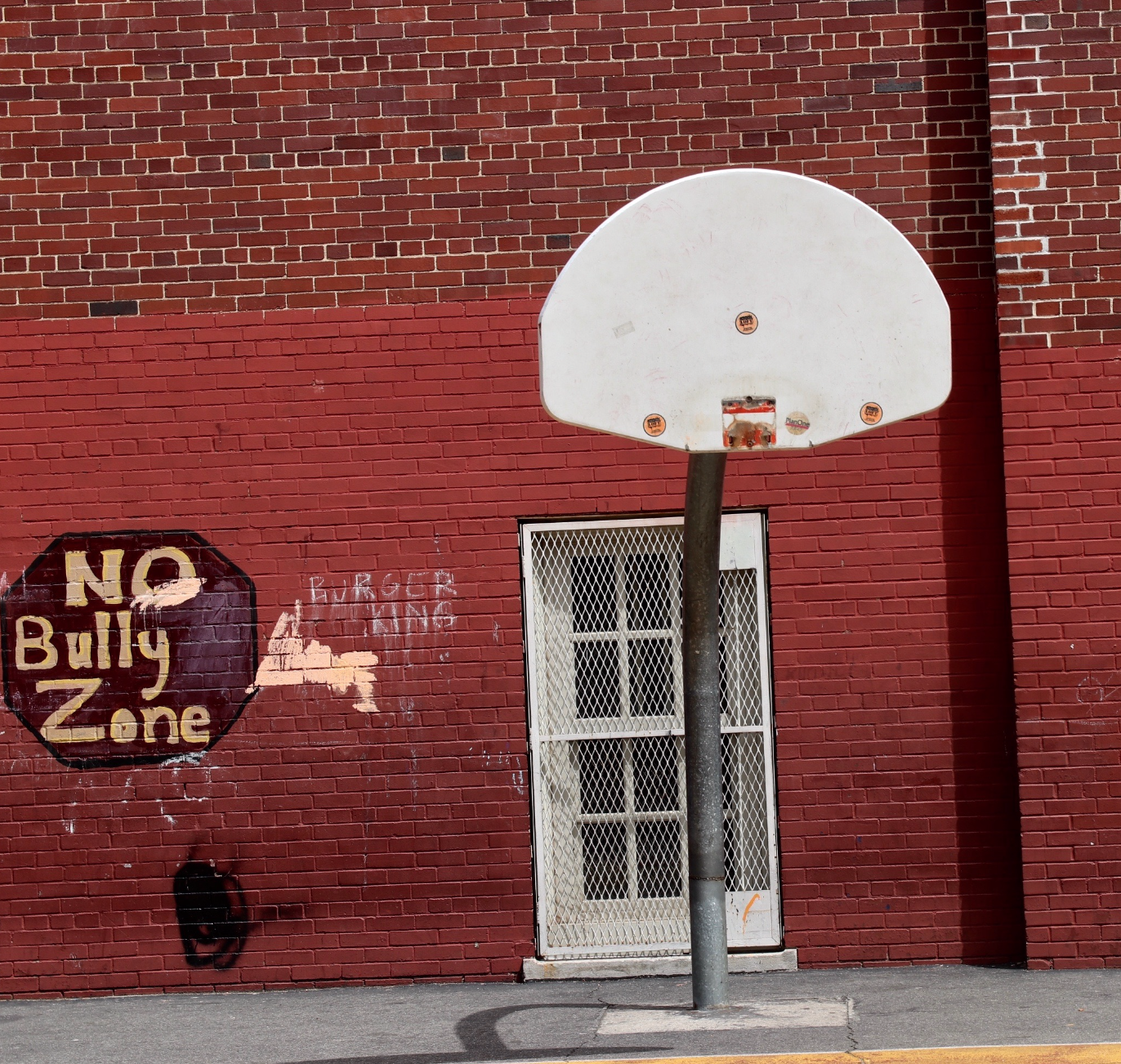 "I'm here to say yes, that you have my support," he said and everybody cheered. "I have no idea how much it costs yet, but whatever the number is, we will figure it out and we will get it done."
He iterated the fact that it may take a while. "I'm not saying [it'll take] ten years, but it's not going to be like I say 'yes' today, and a check arrives tomorrow."
"We'll figure this out. We will get this done and we will work together," he said.
When Parker was done speaking to the kids, he stood next to the parents and asked them what they thought the community needed. And while he did that, Bklyner spoke to a group of young girls holding a pretty sign that said, "P.S. 139 Needs a New Playground."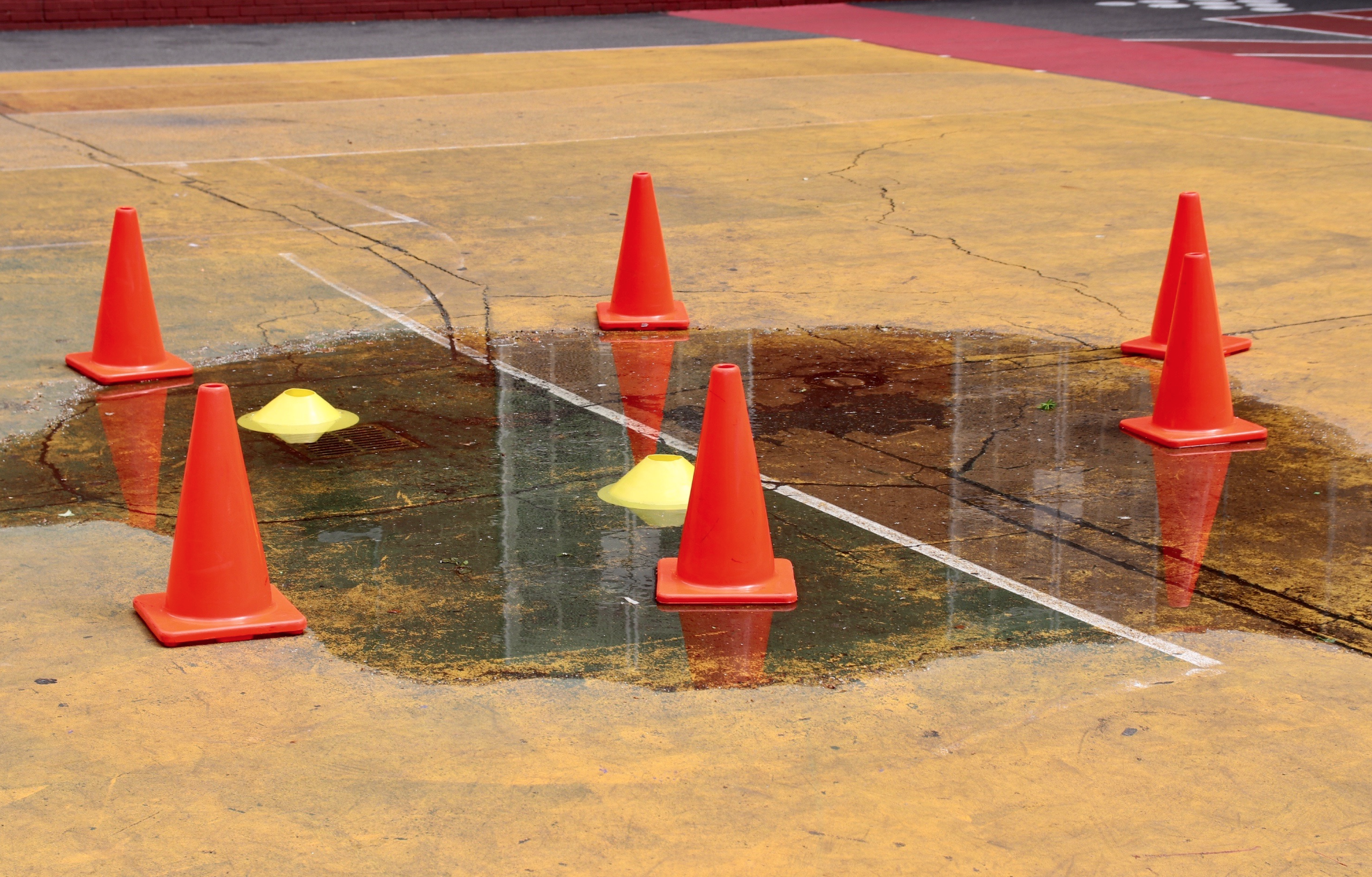 "I spend most of my time here with my friends," a fifth-grader said. "We play with each other, we explore, and we get to know other people better."
Another fifth-grade girl joined the group and said that even though she's graduating, she wants the playground fixed for the next group of students.
"We want it to be special for them like how it was special to us," she said. "This playground has a lot of memories."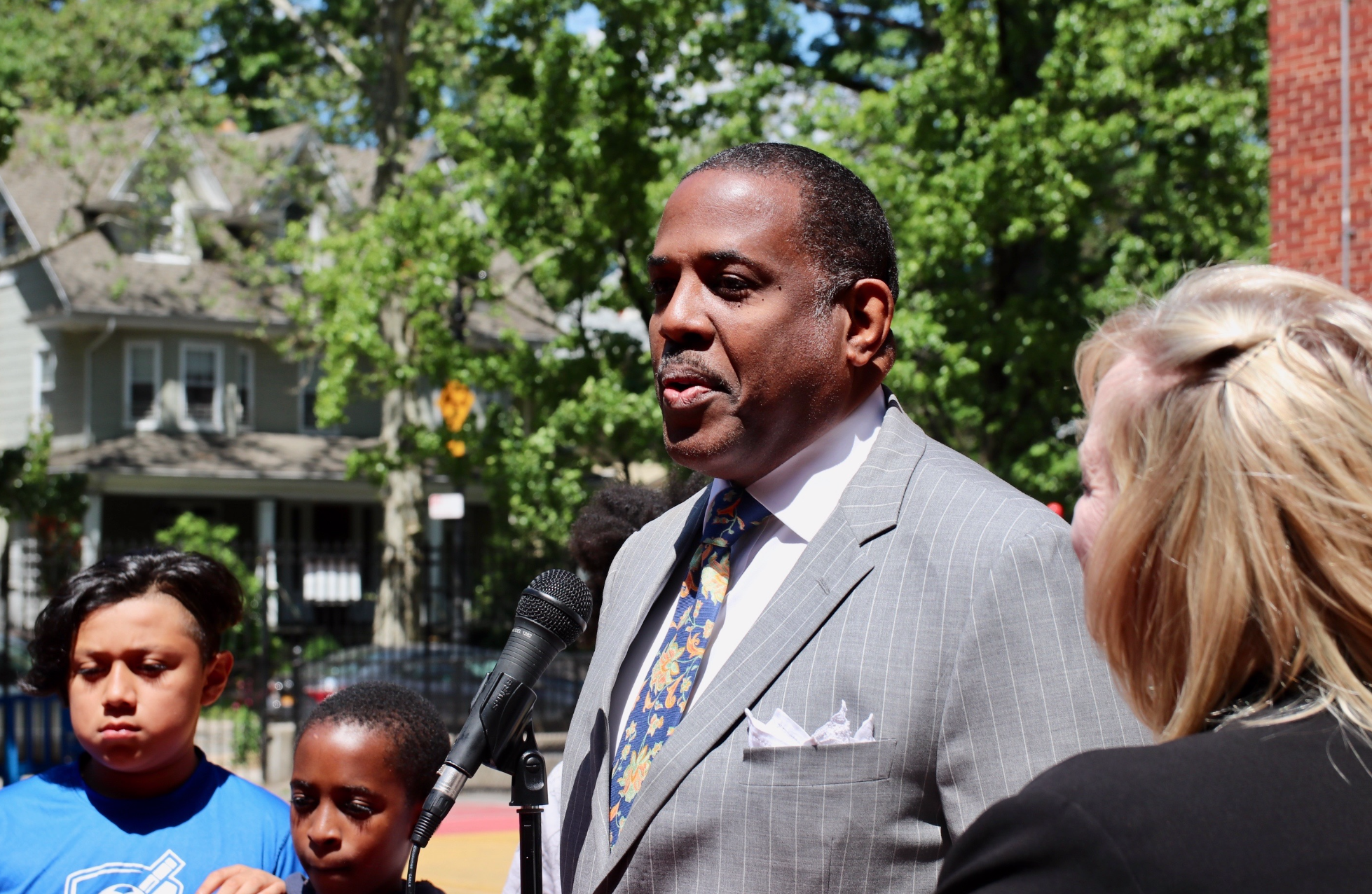 At one point one of the girls (they were all speaking over each other) said, "What if the little kids grow up here and don't have a good playground to play in?"
While they were describing their poster, another girl ran up to the group. She was holding a card. "The Senator gave me his card," she said happily showing it to them. "Now I know where he lives."
At the end of the rally, the fifth-graders went inside to attend class and another group of kids arrived. This time, they were first-graders. One of the mom's told the kids, "State Senator Kevin Parker said he's going to give us money to fix the playground."
With that, the first-graders screamed "yay" and jumped up and down.