Project Pop-Up NYC: Contest To Promote Fashion Retailers And Fashion Tech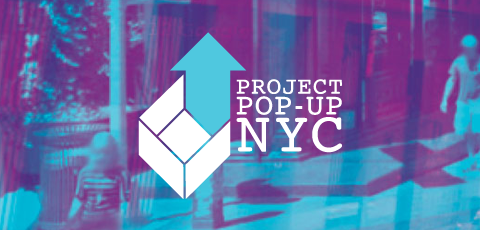 Are you involved in the fashion industry? Enter this contest for a chance to win prizes that will help you expand and publicize your business.
The New York City Economic Development Corporation (NYCEDC) and STORY began Project Pop-Up NYC, a contest made to promote novel and original retail and technology businesses relating to the fashion industry.
Up to three fashion retailers and eight fashion technology companies will be chosen as winners of the contest.
The winning retailers and technology companies will receive store space at STORY in Chelsea for a month this upcoming September, to sell and promote their products. The total percentage of sales made there will be given to the retail company. Winners will also be awarded public relations and marketing support, guidance from leaders, and exposure at key industry events.
The winners will be chosen by a board of judges, among them, fashion designer Norma Kamali, Brandon Holley, the editor-in-chief of  Lucky Magazine, Vanessa von Bismarck, founder of Bismarck Phillips Communications and Media, and Andy Dunn, the CEO of Bonobos.
Project Pop-Up NYC is one of the programs that emerged from Mayor Michael Bloomberg's "Fashion NYC 2020 Plan," which was meant to facilitate the grown of the fashion industry in New York City.
If you would like to enter Project Pop-Up NYC, be sure that you meet the following requirements:
You are an existing fashion retailer and/or fashion-related technology company
You have the ability to support a pop-up store with merchandise (retailers) or a showcase (fashion technology companies) during in September.
You have been in business for a minimum of one year and are based in New York City.
You have annual sales or sales projections of over $25,000.
If you meet these requirements, you are invited to take advantage of this wonderful opportunity. To obtain an application, visit http://www.projectpopupnyc.com. Be sure to apply no later than Jul 30. Winning this contest can help you take your company's business to the next level!
If you enter the contest, make sure you let us know so we can spread the news!