Meet Your Candidate: Pia Raymond For Flatbush's District 40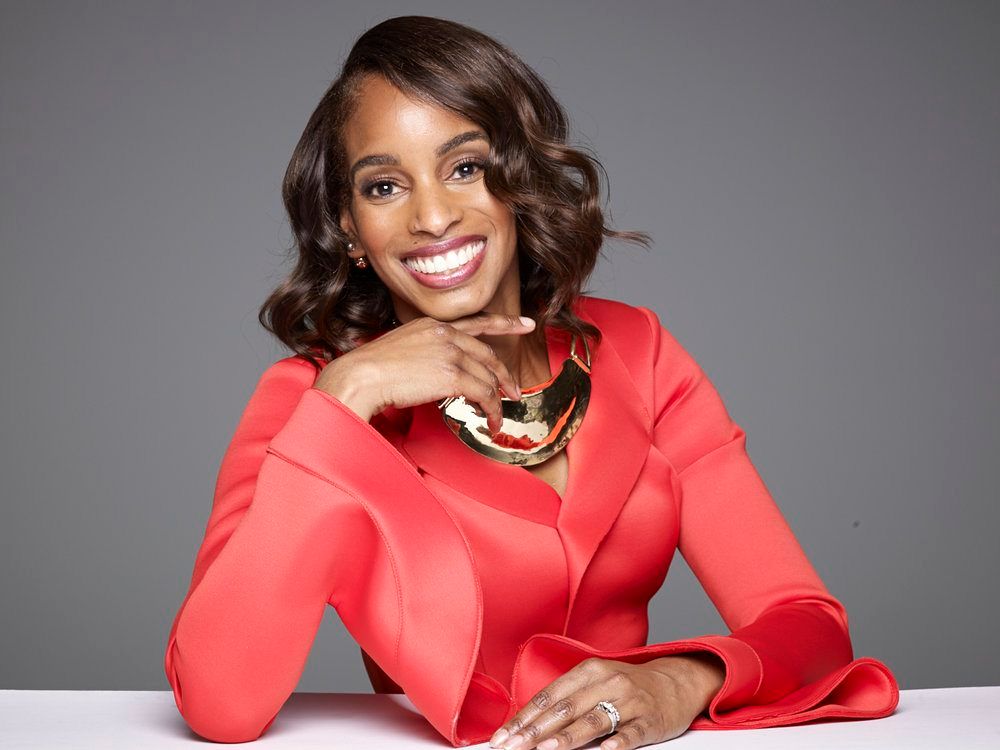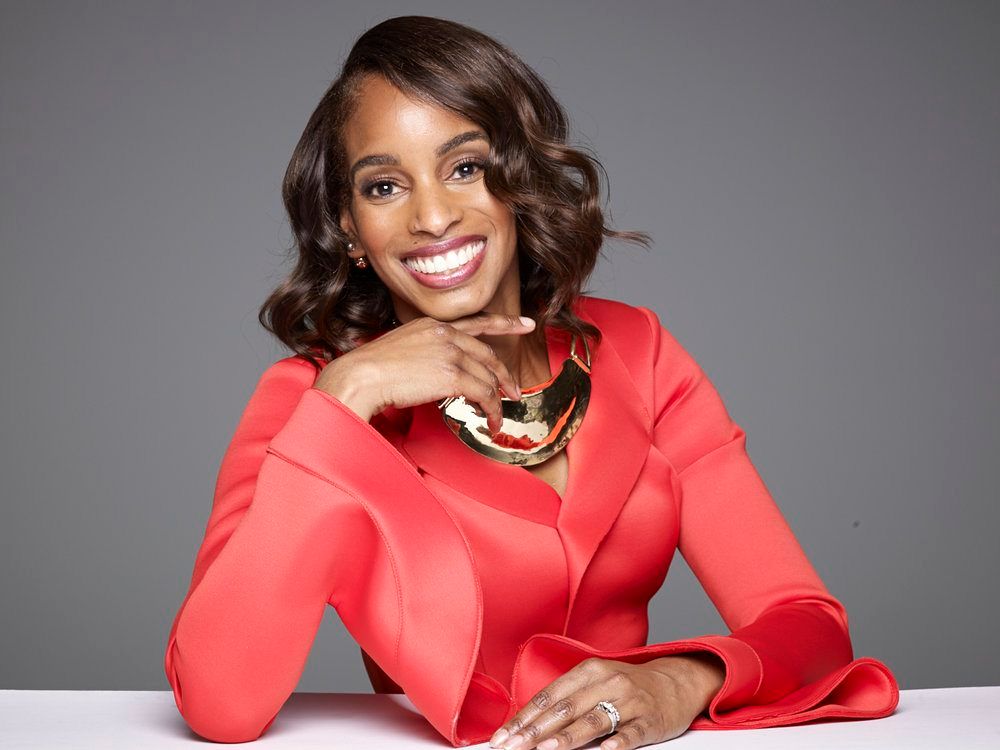 Photo: Raymond Campaign
The 40th District has three candidates running against the incumbent Mathieu Eugene: Pia Raymond, Jennifer Berkley and Brian Cunningham. These candidates are vying to represent Crown Heights, East Flatbush, Flatbush, Kensington, Midwood, Prospect Park, and Prospect Lefferts Gardens.
Read our discussion with Pia Raymond below.
Raymond served as chairperson of the Economic Development Committee of Community Board 9, vice president of Nostrand Ave. Merchants Association, and vice president of the Lefferts Manor Association. She also served as part of a team to help integrate the NCO (Neighborhood Coordinating Officer) program into the community here in Brooklyn South.
Tagging along for the day, it seemed like a good time to hit her with a few questions of our own.
1. BKLYNER: How did your CB work led you to pursue the City Council seat?
Raymond: I have a lifetime engagement in service initiatives. Over the years my community involvement through my voluntary community roles has deepened.
I interface between residents and businesses with city and state agencies, elected officials, community, and faith-based organizations to serve community needs and inspire civic pride. I have had a number of residents encouraging me to run for office. With their support and most importantly the support of my family, I decided to take my service and dedication to the next level.
I am running to represent the 40th District of NYC Council because Brooklyn needs a public servant that values our community, our voices, and our legacy.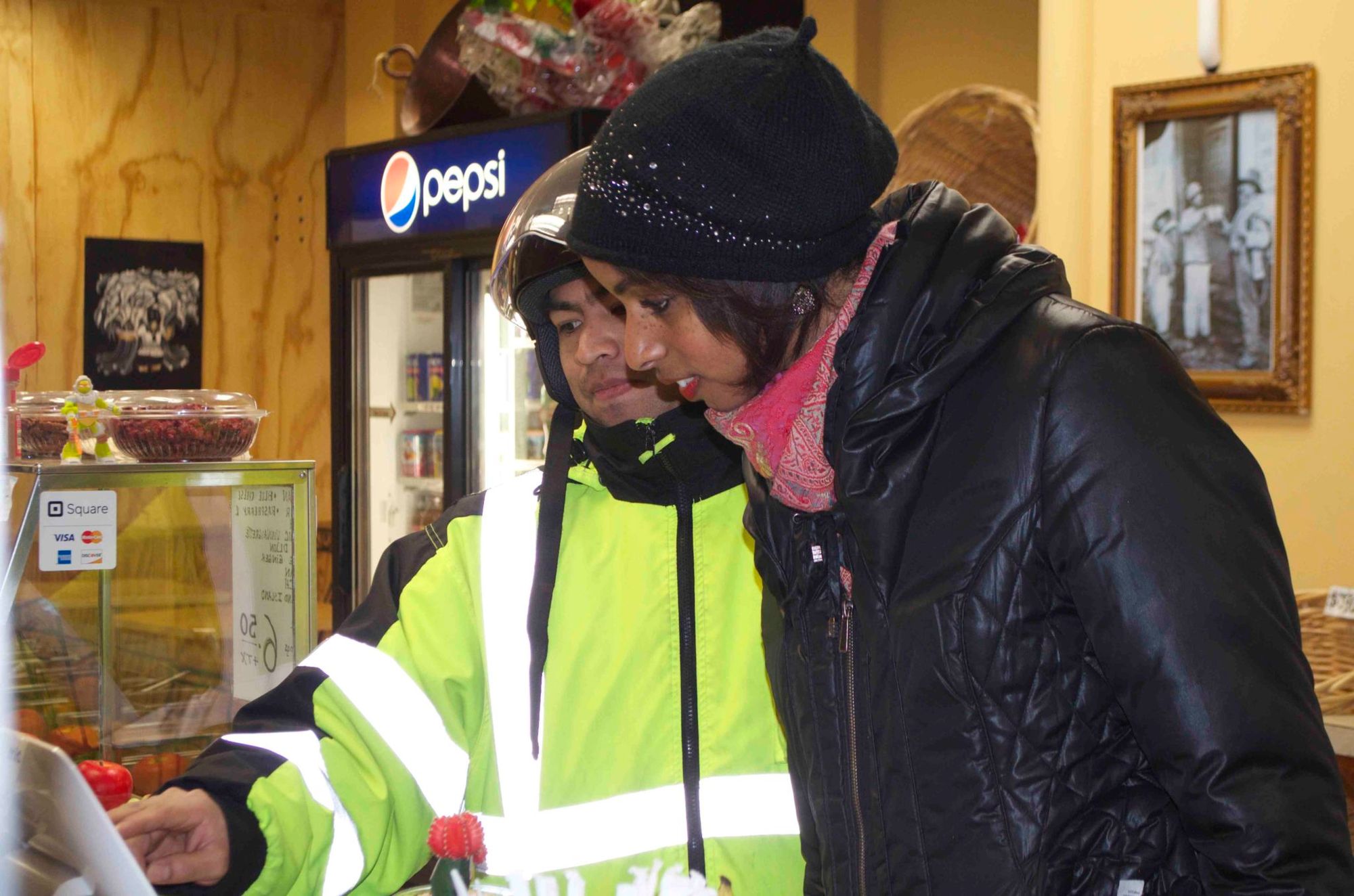 2. BKLYNER: You are known for your econ development along Nostrand Ave. Can you tell us about how you would bring some of those lessons to Church Ave?
Raymond: I look forward to working collaboratively with the businesses, merchants associations, BIDs and economic development committees to determine ways to inspire the growth and vitality of the corridor from Caton Market to Church Ave to Coney Island Ave. that fits the rich and unique culture of the Avenue.
3. BKLYNER: We noticed you transitioned smoothly into Spanish with one merchant. How has being bilingual contributed to your community work?
Raymond: My ability to speak Spanish allows me to communicate with more people and most importantly connect on a deeper level with cultural sensitivity.
I have championed immigrant rights through my work with families and youth. As a former director for a Learning to Work Program, I engaged recent immigrant youth in the world of work and entrepreneurship while supporting them in life skills and advocacy.
4. BKLYNER: The "Shop Local" campaign is now in its 3rd year. Can you tell us about it?  Would it work similarly along Church Ave and Cortelyou Road?
Raymond: Community Board 9's Economic Development Committee initiated the Shop Local campaign in 2014. Beginning on "Small Business Saturday," as popularized by American Express and ending on December 31, the initiative is meant to bring foot traffic and visibility to merchant corridors.
We encouraged businesses to host special events and promotions to shoppers during the season with an emphasis on a "Major Shopping Weekend," in which we got sponsorship for free family entertainment on the avenues (face painting, cotton candy, balloon twisting, cookies, hot chocolate, and more).
Shop Local CB 9 not only inspired shopping but inspired people to meet their neighbors. I look forward to exploring the interest of local organizations and the community in similar projects.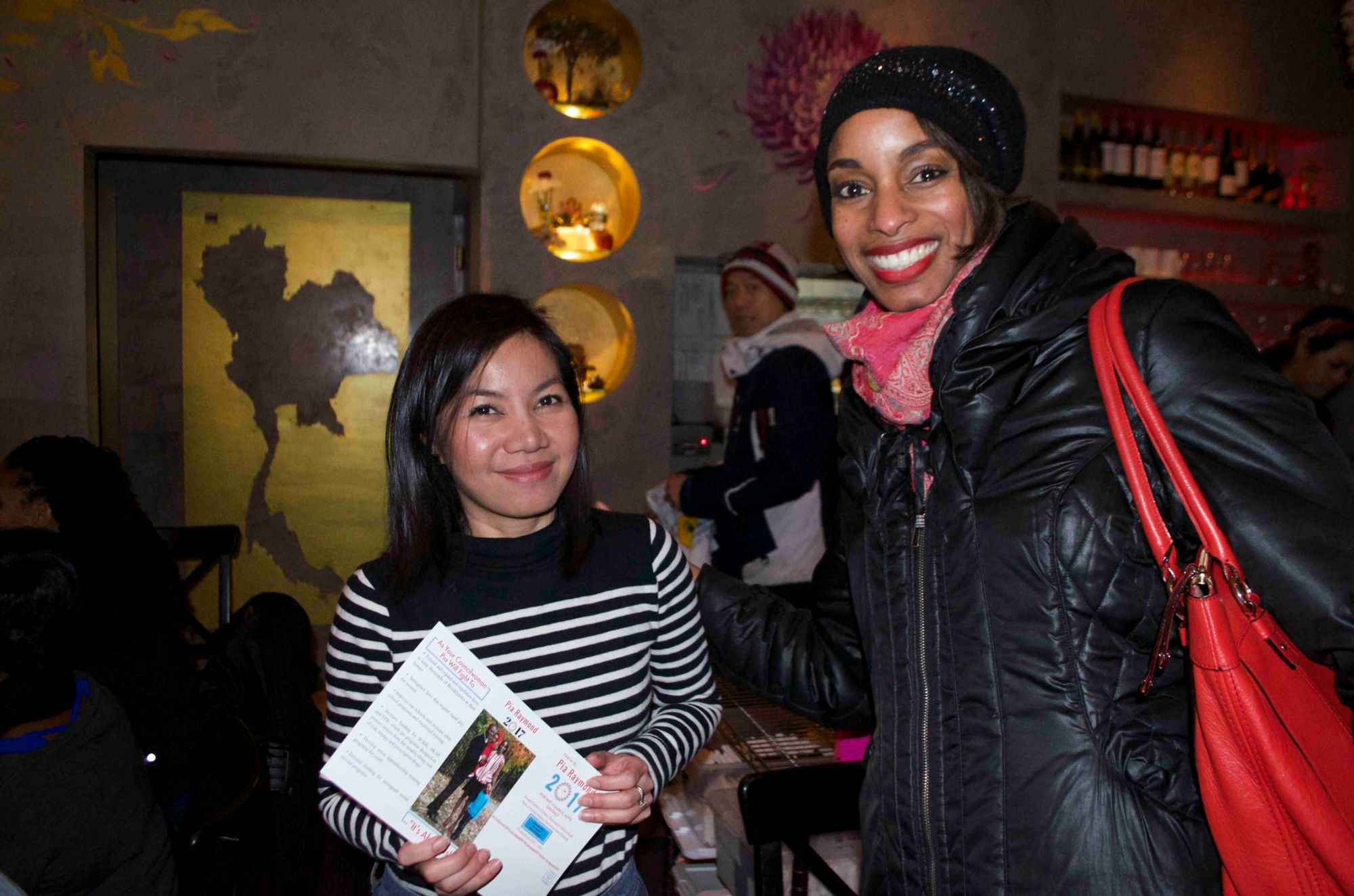 5. BKLYNER: Parking along busy streets is a constant city management issue. This is especially true for merchants. You have dealt with this issue in your role as Vice President of the Nostrand Ave. Merchants Assoc. Can you shed some light on some of the problems and solutions?
Raymond: On Nostrand Ave, merchants complained about the express bus lane on one side of the street and excessive truck loading and unloading on the other side. Customers shopping on the avenue would get expensive parking tickets and wouldn't want to return. Additionally, residents were competing for the limited parking. With so much dissidence, it was clear that as an organization, we had to address it.
It took a bit of legwork before we were able to connect with DOT and voice our concerns. We asserted for a study of Nostrand Ave. and Rogers Ave. because we were confident about our complaints. After many months, DOT's findings matched our concerns and they reduced truck loading and unloading zones and restored metered parking to Nostrand Avenue and Rogers Avenue.
6. BKLYNER: There is a sense that "home rule" in NYC will be challenged more and more from the new presidential administration. What will you do to help maintain control over our own city's legislation?
Raymond: It is imperative to work closely with the mayor and colleagues in the City Council while holding each other accountable to the needs of the constituents.
7. BKLYNER: Bike lanes and bike racks are a hot topic these days. Should we get more and if so, how do we do it?
Raymond: We are at a critical time in preserving and protecting our environment. Each thoroughfare in the community has different characteristics that determine whether bike lanes are appropriate. I intend to hear needs and concerns from the community, DOT, NYC Transit Authority, and other relevant city agencies regarding bike lane implementation.
In my work with the Nostrand Avenue Merchants Association, we worked closely with DOT to have bike lanes installed along Nostrand Ave. We are continuing to increase the availability of bike racks so that people are encouraged to cycle and explore the community.
8. BKLYNER: Are you really old school? How long have you lived in Brooklyn?
Raymond: I am old school with a new school flow! I am a fifth-generation Brooklynite born and raised in Flatbush/Prospect Lefferts Gardens.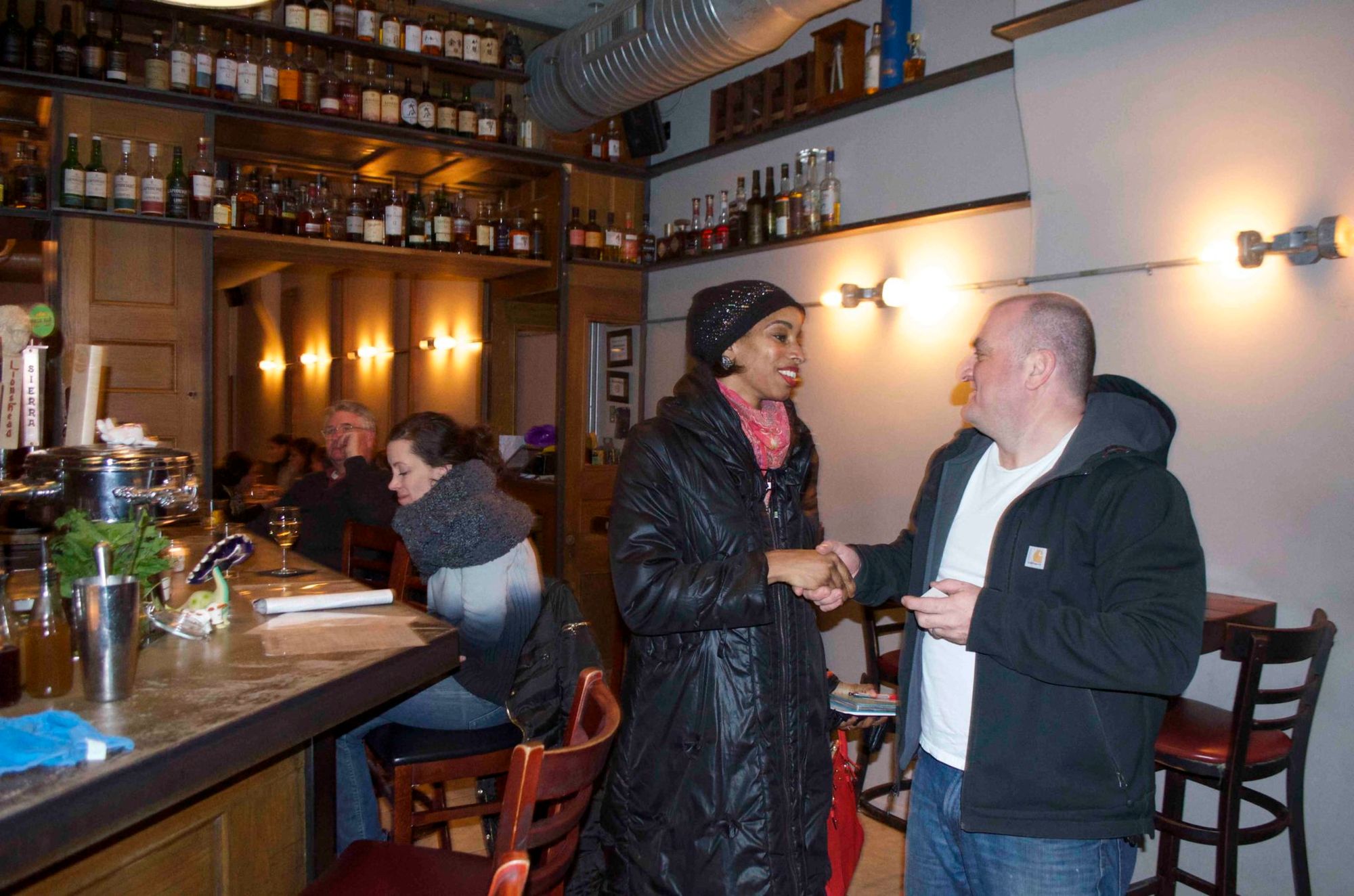 9. BKLYNER: Your experience in economic development has no doubt allowed you to see many sides of the gentrification issue and how to balance residents' needs with new development. Does City Council have a role in this balancing act?
Raymond: We have businesses that have thrived in our community for decades and others that are new and developing. I am committed to sustaining existing businesses while encouraging the growth of new ones. The Small Business Committee in the NYC Council has been at the forefront of championing initiatives to help small businesses on the ground.
10. BKLYNER: What do you want the world to know about you?
Raymond: My engagement with families through the organization that I founded, Creating Legacies, keeps me connected to the breath and pulse of our growing community.
Collectively we have supported and enjoyed our cultural institutions, libraries, parks, churches and colleges. This experience, combined with passion and the wealth of public service experience demonstrates my commitment to community preservation, enhancing programs to protect our residents from displacement, continued improvements to education, public safety, advocacy for immigrant rights and human rights for all.
Endorsements
Ernest Skinner Political Association
National organization of women (NY chapter)
Metropolitan Cricket League