Neighbors Bid Farewell To Bensonhurst's Vegas Diner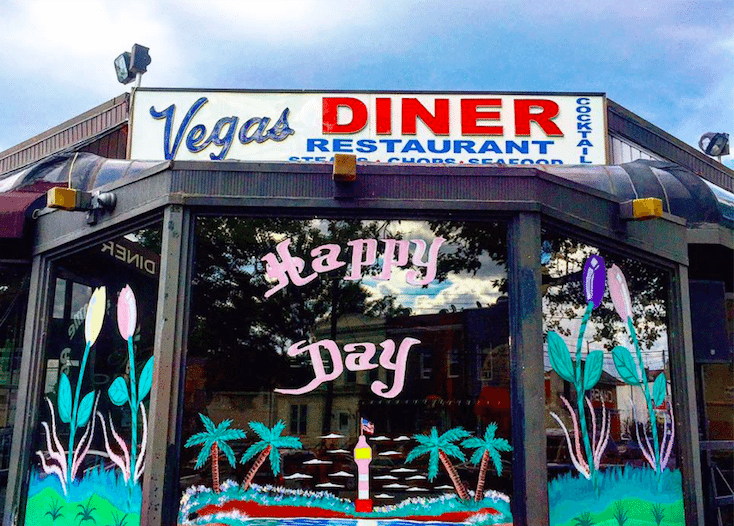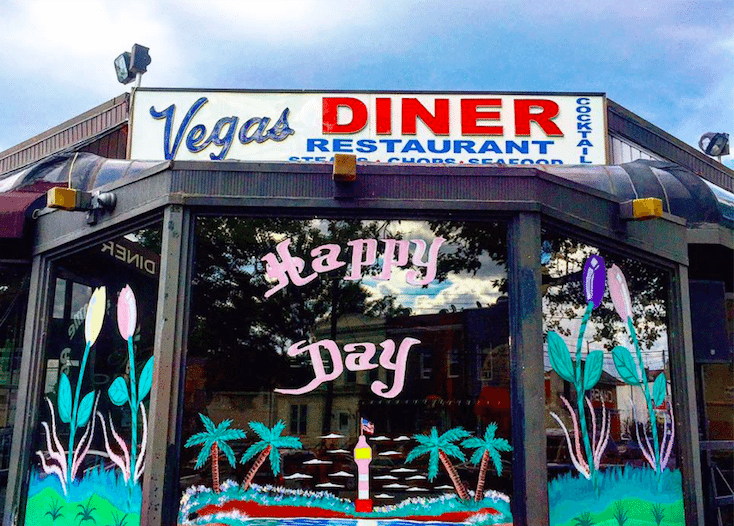 Today, an iconic Bensonhurst diner has shut its doors, and neighbors spent the weekend enjoying one last meal and reveling in memories.
The Vegas Diner, a hallmark of old-school Brooklyn at the corner of 86th Street between Bay 13th Street & 16th Avenue, closed almost one year to the day that we said farewell to the iconic Del Rio Diner. "The reason we're closing is simple," said co-owner Frank Mavromichalis. "A couple of partners are in their 80s, and decided to retire and spend time with their families."
Both diners, who share a co-owner, have been offering inexpensive fare couched in a homey atmosphere for 35 years.
Since the restaurant announced its closing in March, neighbors have been scrambling to get the famous disco fries one last time. And on Sunday, June 25, the place was packed with people putting in their last orders, bidding farewell to the waitstaff, snapping selfies in front of the entrance, and rocking out to a live DJ set.
Diners waxed poetic on social media about many late nights spent at the diner enjoying post-clubbing grub, junior prom after parties, and regular family dinners on 86th Street.
"As I hold this fork like a champagne glass, I toast to the memories that flash through my mind. I have probably had over a thousand 4am meals here. It's all a blur now," writes Antonio Fuccio in a reflective eulogy. "At the moment, it all feels like it was part of one big meal. It's only fitting that I play one last song on my table's jukebox."
Longtime patrons and business owners in Dyker Heights Jessie Harrison and Erik Feuer, told us this story about saying goodbye by paying-it-forward:
Jessie and Erik, who own the E & J Boutique on Fort Hamilton Parkway, commemorated their many late-night meals at the Vegas Diner by paying for a random check at the restaurant on Saturday night. "We wanted to make someone's last night special. It was our way of showing how much we cared for the Vegas Diner," said Harrison, saying how much her husband loves to see the smiles of joy it brings to strangers.
"The #1 thing I'll miss about the diner is how I was able to come in on a weekend at 3 or 4am and know that I was going to get very good food & service as well as talk with the familiar waiter staff," said local DJ and 24-year Bensonhurst resident John Anthony Chimento. "They never seemed tired no matter how late (or early) it was."
Chimento is compiling an upcoming farewell tribute video using drone footage. Check out the sneak preview below: