Landmarked Brooklyn Lyceum Building Up For Sale Again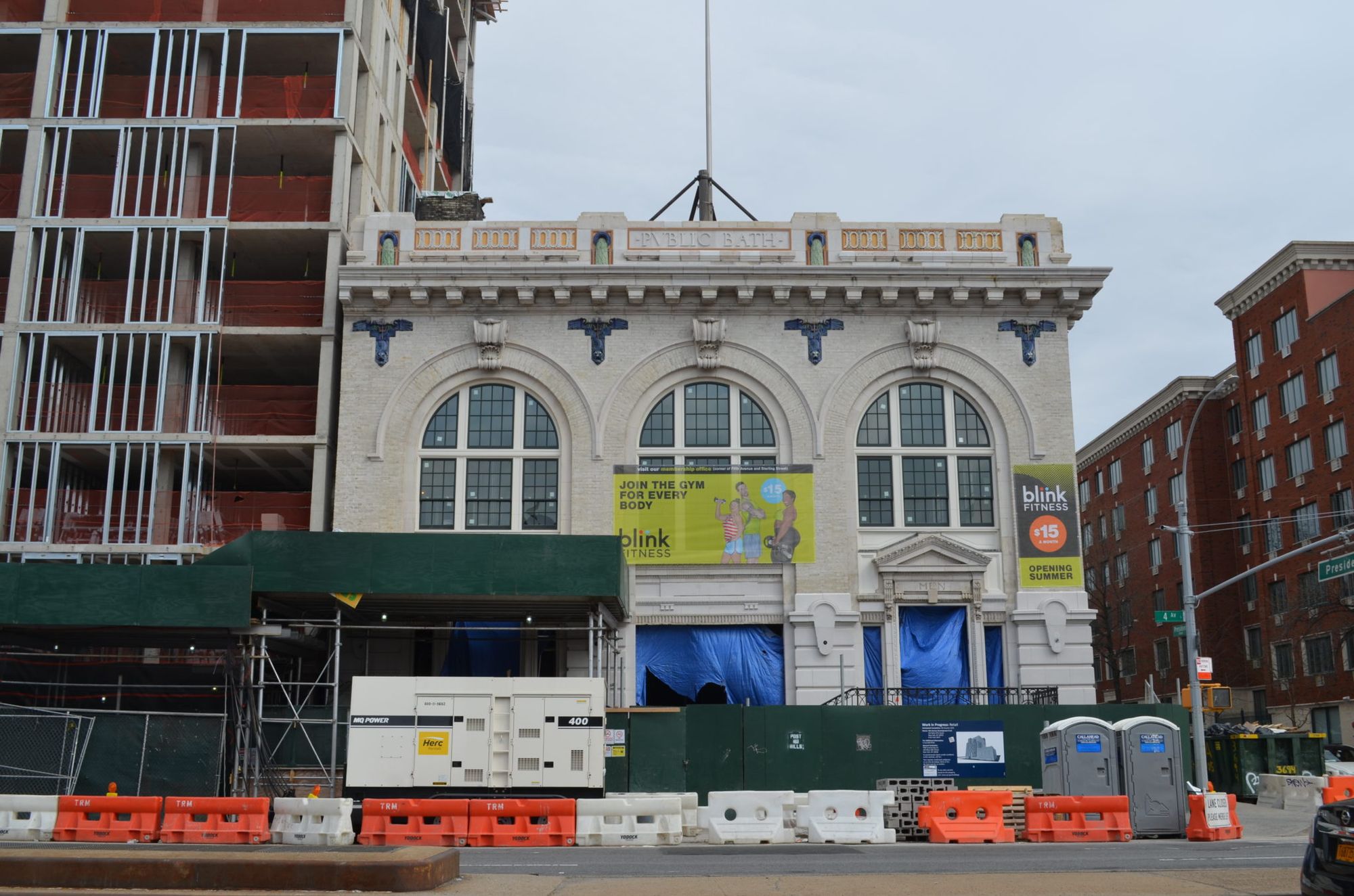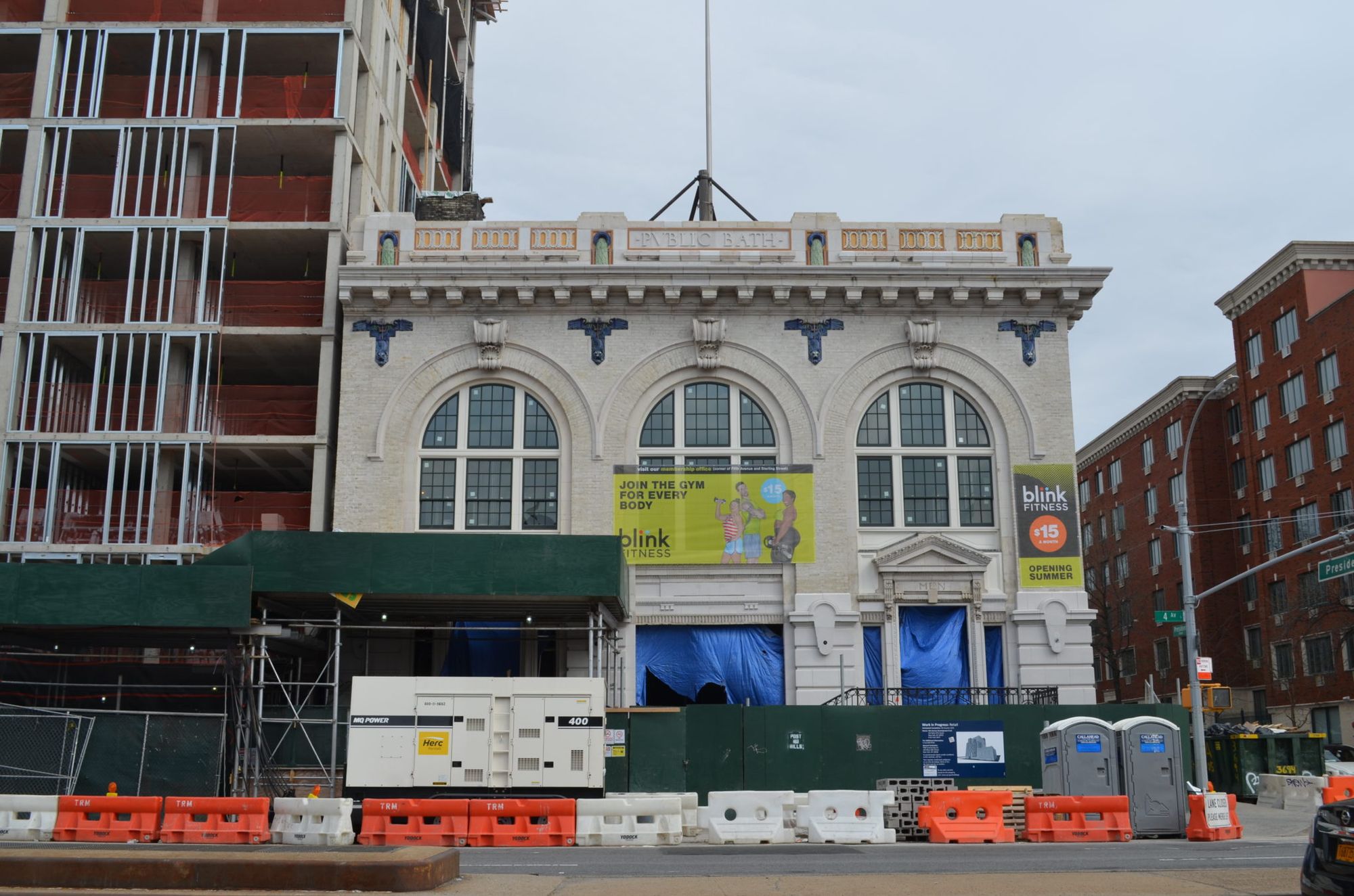 PARK SLOPE – After debuting a new gym at a former 4th Avenue bathhouse last August, Greystone Development has decided to put the landmarked building up for sale again.
The price tag on the property, located at 227 4th Avenue (at President Street), is $10.5 million, Crains's New York reports.
Greystone purchased the property at a foreclosure auction in 2014 for $7.6 million and invested almost $5 million into renovating the more than 100-year-old building, according to the article. The developer initially planned to convert the building into condos but eventually decided to use it as a single-use commercial space because the building's "landmark status made it difficult to configure it" for residential, Crain's notes.
Blink Fitness opened at the location in August 2017. The gym's lease on the entire 16,700-square-foot building is approximately $52,000 a month and goes through 2033, with an option to extend another five years, according to Crain's.
Greystone also used development rights that came with the property, transferring approximately 20,000 square feet of them from 227 Fourth Avenue to a 63-unit residential project located next door at 225 Fourth Avenue that's currently under construction, Crain's adds.
Built from 1906 to 1910 by the Brooklyn architect, Raymond F. Almirall, according to Brownstoner, the Lyceum was a public bathhouse in the early 20th century, but fell into disrepair over the decades. The building was designated a landmark in 1984.
Its former owner, Eric Richmond, bought the building in 1994 and transformed it into the Brooklyn Lyceum, an events venue that hosted experimental theater, concerts, flea markets, and other events before its foreclosure in 2013.