'I Should Not Have to Dodge Cars to Get Home from Work': Warm Reception to Flatbush Ave. Bike Lanes at CB9 Meeting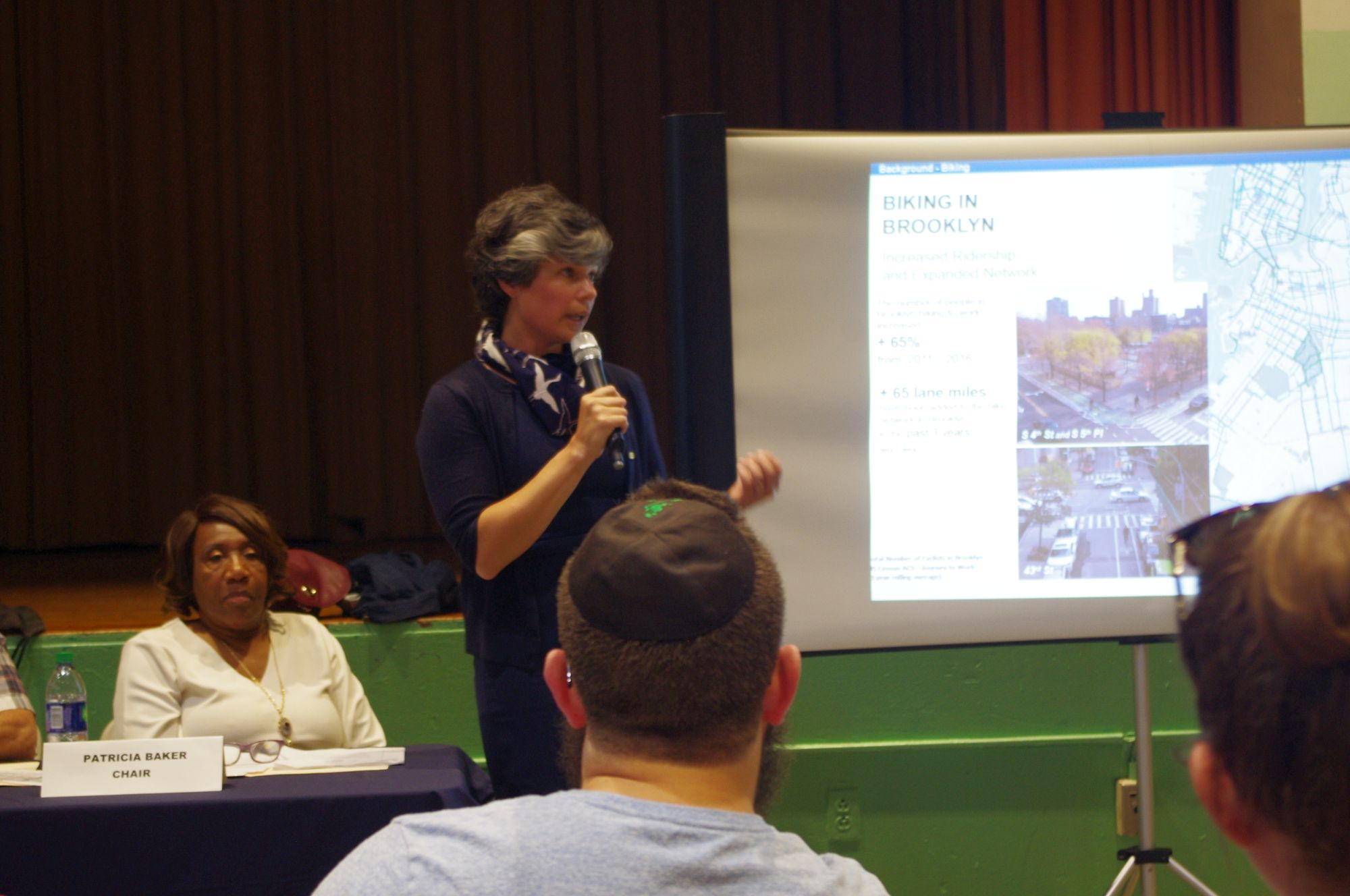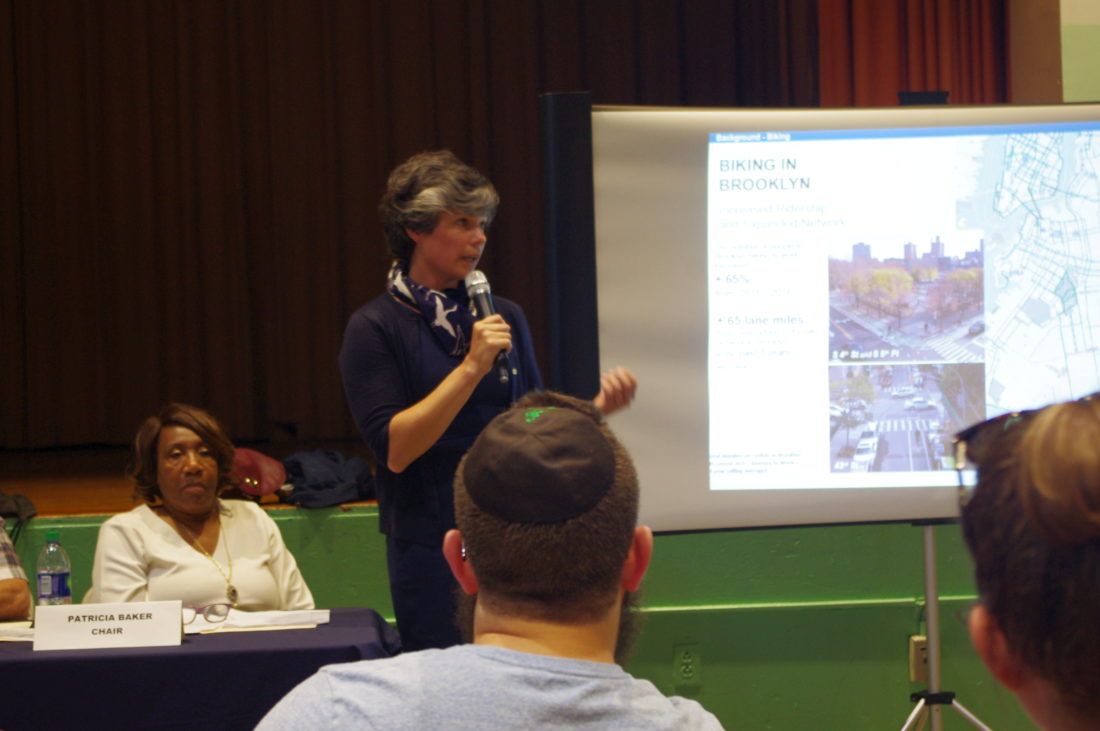 CROWN HEIGHTS — Brooklyn Community Board 9 gave mostly warm responses last Wednesday to a street redesign planned next to Prospect Park.
The plan would establish a protected bike lane on Flatbush Avenue that would run from Grand Army Plaza to Empire Boulevard/ Ocean Avenue. The Flatbush Avenue bike lane is the sole corridor prioritized by the city's Vision Zero program, in part because, from 2013 to 2019, 221 people were injured on the stretch. The unsafe conditions prompted Borough President Eric Adams to call for safety improvements to be put in place there, following demands from street safety activists.
Now, the Department of Transportation (DOT) plans to have the lanes in place by the fall.
The proposed redesign includes installing two four-foot bike lanes together next to the curb on the west side of the street and moving parked cars over to create a floating parking lane that will protect bicyclists from moving traffic. Two southbound travel lanes will be maintained at all times.
There will be no parking allowed on the east side of Flatbush during the morning peak from 7am to 10am. Parking will be allowed on the east side curb following the morning rush, reducing northbound traffic to one travel lane.
At Wednesday's chaotic CB9 meeting, most who commented on the bike lane—presented by DOT's Acacia Dupierre—were receptive to it. (Wednesday's bike lane presentation was informational, and no vote was taken).
"I don't want to ride through the park at night and worry about if the cops are going to pull me over when I can just ride home on Flatbush and get home safely," said local resident Aaron Collins.
Casey O'Neill, a director of education at nonprofit Millennial Development, said the bike lane will "open up access" to the park, the nearby museum and garden for youth and seniors alike.
"I would really like to see this happen," he said.
"I should not have to dodge cars to get home from work," Iris Reyes, an activist with Families for Safe Streets, said. "I don't own anything but the sidewalk under me, but I have just as much right to get home in one piece as everyone else does, and I also have a right to do it on two wheels, not four."
Alicia Boyd of the Movement to Protect the People, however, was skeptical of the motives behind the plan, claiming DOT was only now in the process of putting the bike lanes in because of the anticipated and ongoing real estate development in the area.
"This idea of bike safety has been on the agenda for quite some time, and there's no coincidence that now that major development is being proposed on Franklin Avenue, all of the sudden we get a little bit of attention," she said.
Courtney Williams, aka The Brown Bike Girl, said she wanted to dispense with the notion that bike lanes—and the people who use them— are a cause of gentrification and displacement.
"Bike lanes don't sell out communities, your elected officials do," she said. "And they do it decades before the bike lanes show up."
"I can guarantee that people who are shopping to come to a neighborhood are not coming because of a bike lane," she added. "DOT is not here to [raise] property values."
In May, members of the Brooklyn Community Board 6 Transportation Committee also expressed approval for DOT's proposed protected bike lane. See DOT's full presentation here.