Gowanus Superfund Town Hall: Learn What's Next In The Clean-up, May 29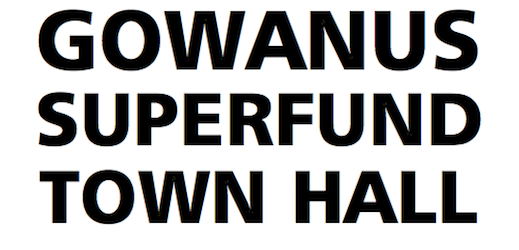 GOWANUS – The Gowanus Canal Community Advisory Group (CAG) will host a town hall on Wednesday, May 29 to update the public on the Gowanus Canal Superfund clean-up.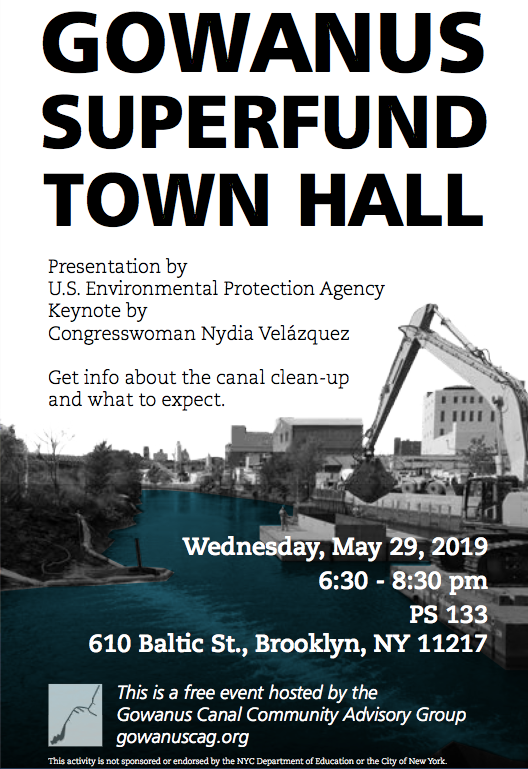 Designated a Superfund site by the Environmental Protection Agency (EPA) in 2010, the lengthy clean-up project began in late 2017 with a dredging and capping pilot at the Fourth Street Basin where workers removed 11 feet of contaminated sediment from the floor of the basin and capped it with approximately two feet of sand, clay, and other materials to "create a clean canal bottom."
"Tremendous progress has been made at this site, and what we are learning here will be applied to the overall cleanup of the Gowanus Canal," said EPA Regional Administrator Peter Lopez at a July 2018 press event marking the final phase of the dredging and capping pilot. "This pilot project is serving its purpose—to show us what works best and what may not work as well under real-world conditions as we move toward full-scale cleanup of this highly-contaminated canal."
Approximately 17,000 cubic yards of contaminated sediment has been dredged from the Gowanus Canal's 4th Street turning basin and transported to an off-site treatment facility in New Jersey. Pieces of machinery, plastic waste, bricks, an anchor, and two wagon wheels were also excavated from the bottom of the basin during the pilot dredging as revealed at a June 2018 tour presented by the EPA.
In working with the EPA on the clean-up, the NYC Department of Environmental Protection (DEP) announced plans to construct two CSO (Combined Sewage Overflow) tanks at the head of the canal and near the 4th Street basin to hold excess rainwater and sewage during heavy storms. The city agency acquired three privately-owned properties—243 Butler Street (the Gowanus Station building), as well as 242 and 270 Nevins Street—via eminent domain for the 8 million gallon tank and head house facility planned for the northern end of the Canal. More recently, DEP unveiled an alternate tunnel plan.
Next week's Gowanus Superfund Town Hall will feature a keynote by Congress Member Nydia Velázquez and a presentation by EPA representatives who will provide a project update and information on the next steps. Attendees will be able to ask questions about the project during a Q&A session.
A town hall meeting was held back in November 2017 where Congress member Velázquez addressed the audience and EPA's Natalie Loney provided a history of the Gowanus Canal and Walter Mugdan discussed the details of the clean-up.
Gowanus Superfund Town Hall
Wednesday, May 29, 6:30pm to 8:30pm
P.S. 133, 610 Baltic Street (at 4th Avenue)
RSVP here