Get Comfortable At PNS Soul Food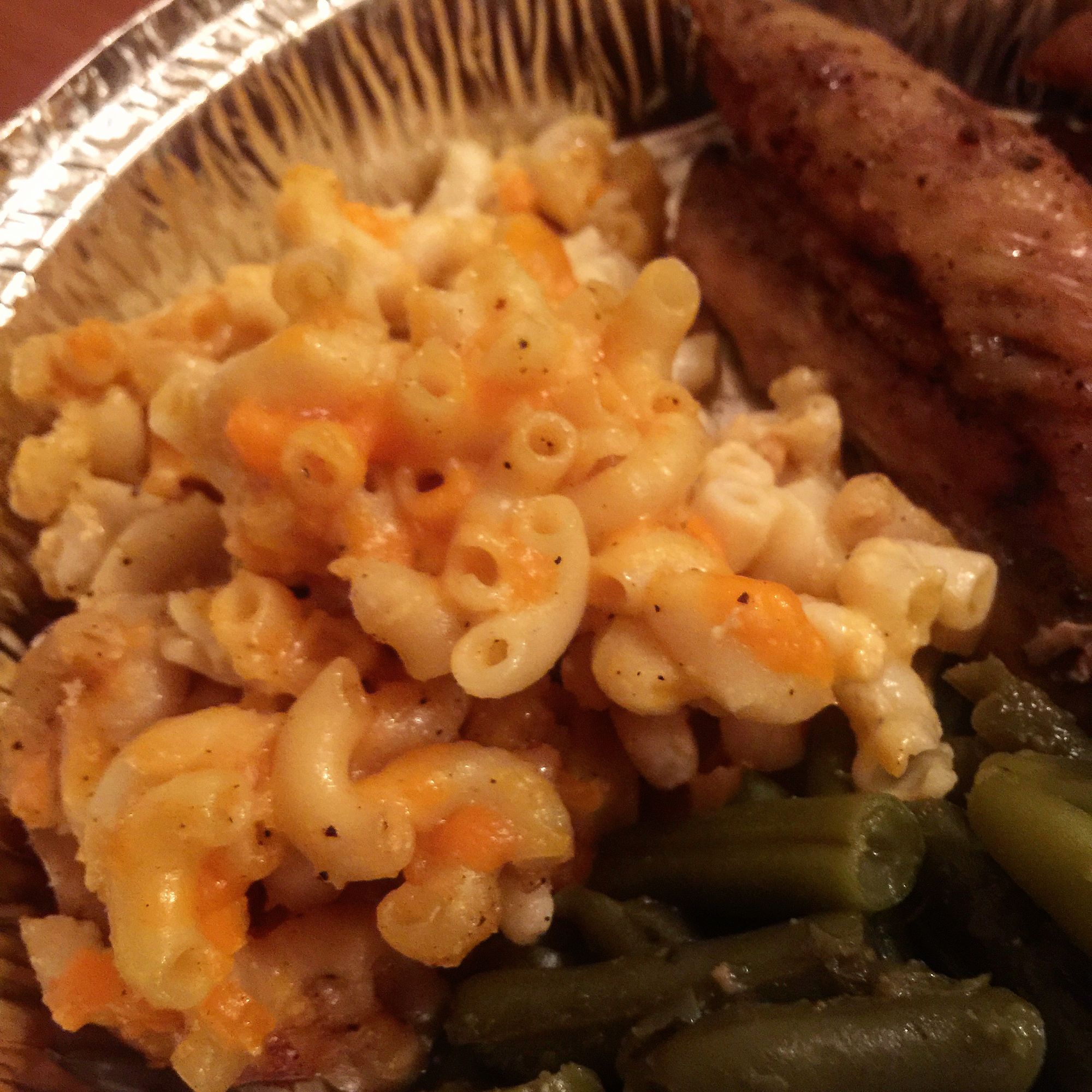 I go through a lot for you, my dear readers. This week, my search for a dining partner who could add input led me to the single worst date of my life. The only reaction worth talking about involved the acid in my esophagus, but I digress.
After that experience, I needed something to clean the taste out of my mouth. Something nourishing. I came upon PNS Soul Food (344 Franklin Avenue between Lexington Avenue and Greene Avenue). There aren't many seats, but there is a steady stream of people and most of them are regulars.
"Baked turkey wing, fried fish, mac and cheese, and bbq pork ribs. Those are the ones that really go fast," said PNS' Arlene Taylor, who added that the turkey wings are her favorite. I noticed that many of the customers asked for fried fish at the soul food restaurant, which has been in business since 2014.
I decided to trust Arlene with my order, and she gave me a platter of the baked turkey wings, green beans and mac and cheese ($10). The meal came with a piece of corn bread. One small touch that I loved was that I was given a very large cup of water, rather than a small glass that would need to be refilled repeatedly.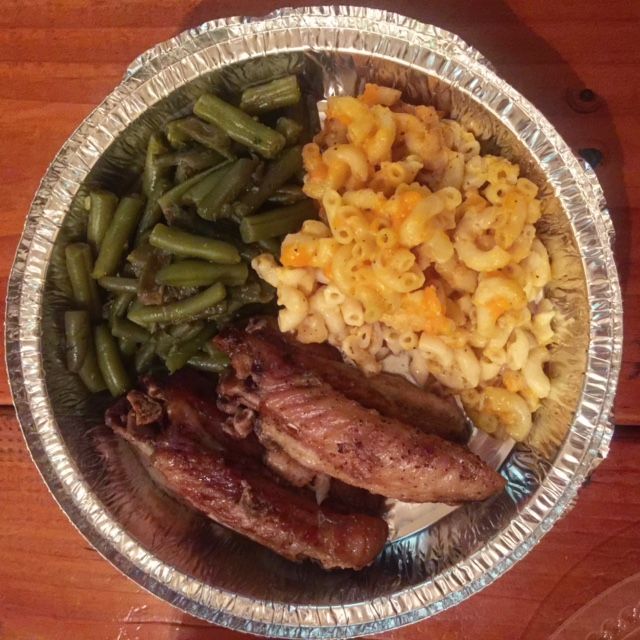 Arlene was right about the turkey wings. They were much larger than the chicken variant that I'm used to, and very filling. The wings were juicy and moist, and had a very meaty flavor without being too salty (as turkey can sometimes be, due to brining.)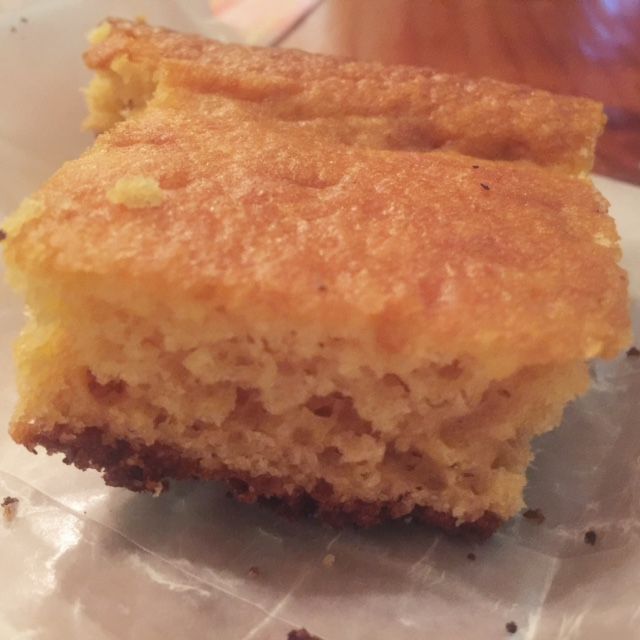 Cornbread came with my meal. While it was not overly moist, it carried plenty of flavor and it was ideally suited to sop up the juices from the turkey wings.
The mac and cheese was good, if not memorable. The elbow macaroni were standard issue, and while the dish had a certain creamy and peppery charm, the bites ensconced in the well-done cheesy top made for the best eating.
The green beans were cromulent. They were very moist and not overly seasoned, but I would hesitate to call the unforgettable. There were a steady stream of collard green orders, and I wish I'd opted in that direction.
What I liked best about PNS, aside from the turkey wings, was Arlene Taylor herself, as she really does know how to make you feel at home. PNS is a family business, and Taylor's family has been in the restaurant business for a while. Her family came to Brooklyn from South Carolina, and those recipes have been handed down over time. Taylor's sister-in-law used to have a restaurant nearby, which Taylor thinks was called "Maggie's". There have been some changes to the recipes, like how the vegetables are now prepared without meat, but PNS definitely has a family feel.
I'll be sure to be back to PNS, and I encourage you to go, too. The fried fish sounds like something I have to try, and besides, there are few restaurants (or any sort of establishment) that are quite this comfortable. Sometimes, bad dates lead to good things.
PNS Soul Food
Address: 344 Franklin Avenue between Lexington Avenue and Greene Avenue
Phone: (917) 966-2030
Try: The turkey wings and, if available, the fried fish.
Avoid: The green beans.
Kids: Ideal.