Flatbush Food News
Lea's reopening, Cross Road is open, Brooklyn Perk is expanding south, people keep brewing beer in the basement, getting pizza and fixing bikes, Chipotle, Everytable, Guac Time, and ... and who knows what's Sweeter than Sugar? Oh, and Smorgasburg is returning to Prospect Park on Sundays until October.
Lea has been teasing its upcoming reopening on April 1, promising a return of baked goods for a neighborhood desperate for a bakery. Owner Ben Heemskerk told us earlier that Lea will have counter service and meals you can enjoy in their recently constructed enclosed outdoor seating spaces and will keep the grocery concept developed during the pandemic: 1022 Cortelyou Road, corner of Stratford Road.
---
The Garden, the newish Japanese restaurant down the street at 1108 Cortelyou Road, may be the best lunch spot in Ditmas Park, and their ramen, some say, begs for the title of the best in Southern Brooklyn.
The restaurant opened last November in the space vacated by the Farm on Adderley. While for the Farm loyalists, there may be too many reminders of what was once there – the layout, the tables, and even the font for the signage remain the same – the food is excellent, and the atmosphere, once you step inside, is lovely.
---
Cross Road, a Caribbean-inspired restaurant and bar by Chef Diablo of Cream Ridgewood, opened on March 17 at 752 Coney Island Avenue, formerly Monday's Off and Visions before that. Cross Road is open Tuesday-Sunday, 4-11 pm, but their liquor license seems to be still pending.
---
Chipotle is coming to 1004 Flatbush Avenue, opening in the location of Carter's children's clothing store that closed during the pandemic. Chipotle will be one store over from the excellent Islands Express and one block over from Taco Bell. The company tells us the location will open this spring and feature a walk-up window "that allows guests to conveniently pick up digital orders."
It will look similar to the above, and I can't help thinking that the walk-up is the new drive-through, and a signature pandemic creation here to stay, blurring the line between inside and outside, private and public, business and street.
---
The Patty Shop at 753 Flatbush Avenue is new-ish, but the real transformation is that of Mangoseed /Zurilee next door at 755 Flatbush Avenue, now Burrowes Brothers Bikes. Since late last year, this has been the spot where you can get your bike fixed while you eat your pizza. Or is it the other way around? Same owners, new concept.(Meanwhile, folks are having drinks while doing laundry up in Crown Heights!)
---
And while the businesses located in Flatbush Central (corner of Flatbush and Caton) are hardly new, many know little about them. Mint Porch offers good food and a healthy meal plan subscription, and Bunnan, with its plantain-centered menu, is a treat. (Plus, they also are at Smorgasburg which resumes for the summer on April 2 in Prospect Park / Breeze Hill)
---
PiCH at 774 Flatbush Avenue (at Lenox) opened last August, offering Caribbean food with a modern twist.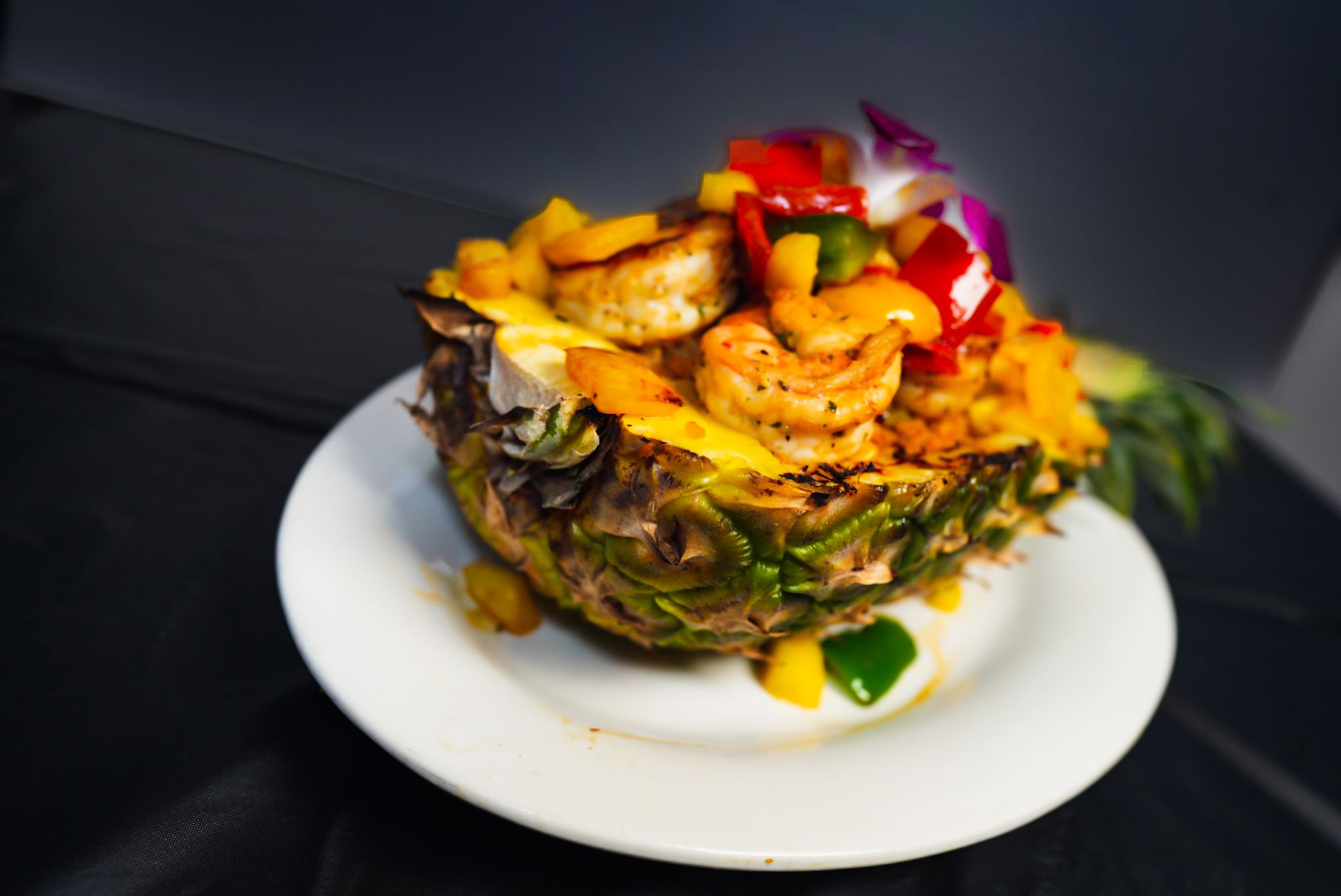 Popular dishes, I'm told, include salmon bites served in a waffle cone and their seafood roti. The pineapple fried rice also looks good. And Sunday Brunch is a thing.
---
Jen's Roti Shop at 838 Flatbush has expanded next door with a bakery offering fancy cakes and other items.‌
---
FYI: YNS Mart at 852 Flatbush near Martense looks like a regular deli from the outside, but they also bake pastries on the premises.
---
Everytable opened last October at 945 Flatbush Avenue, corner of Snyder Avenue. It is the national chain's second Brooklyn location – the first one is in Downtown Brooklyn at 102 Willoughby.
Part cafe, where you can grab a meal and go, part meal subscription service, the price point is part of the appeal – meals start at $6, and most are between $6-$10, depending on the neighborhood.
"We have locations in food deserts, underserved communities with little or no access to nutritious food, and in affluent areas," the company informs. "Everytable aims to redefine the food landscape the same way McDonald's did fifty years ago. But this time, instead of burgers and fries, we are selling nutritious, fresh, made-from-scratch food, at fast-food prices."
In this case, the store is literally located next door to McDonald's. Let's see which one lasts.
---
Sweeter than Sugar has plans to open at 1026 Flatbush Avenue, the location of the Brooklyn WYBE Hotel, across the street from Kings Theatre. Their liquor license was conditionally approved last fall, but no one seems to know much about them.
---
Flaming Grill opened on February 1 at 2163 Tilden Avenue just off Flatbush, between the Old Navy outlet store and Food Bazar (formerly Stop & Shop). Its one Yelp review so far seems promising.
---
Ruth on Flatbush also opened this year, serving $15 cocktails and cheese & charcuterie plates at 665 Flatbush Avenue (Hawthorne Street).
---
Market Bar – a cafe-pizza-brewery concept opened in February at 1207 Nostrand Avenue, corner of Hawthorne Street. "Market Bar Brooklyn will brew its own beer in the basement with the help of DaleView brewers (which recently closed its own brick and mortar on Nostrand Avenue)," owner Jean Simon of Zanmi across the street tells Brooklyn Paper.
---
Guac Time has taken over from BurgerIM, speaking of other chains setting up shop in Brooklyn. This will be their second location in Brooklyn, the first being downtown at 391 Jay Street.
---
Brooklyn Perk coffee house is expanding south with a fourth location to open at 1330 Flatbush Avenue (north of the Clean Rite laundromat, south of Foster Avenue) this coming summer. The homegrown chain has two locations in PLG and one in Bed-Stuy.