City Politicians Call on Cuomo to Expedite BQE Repairs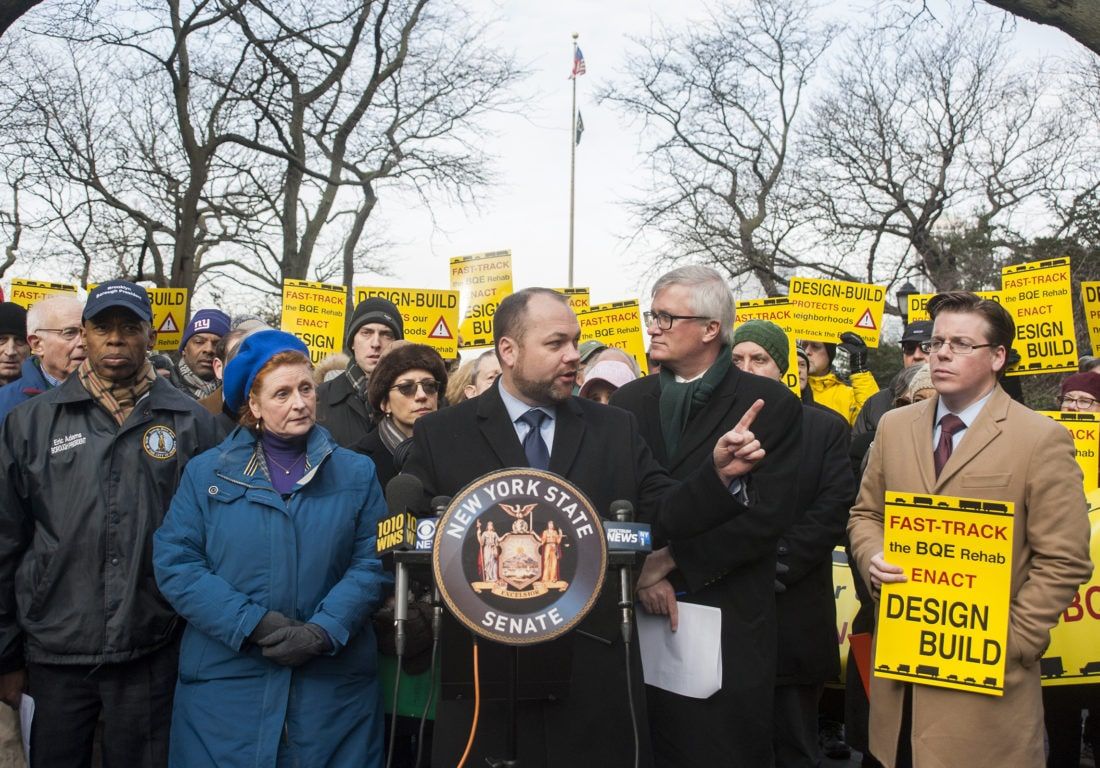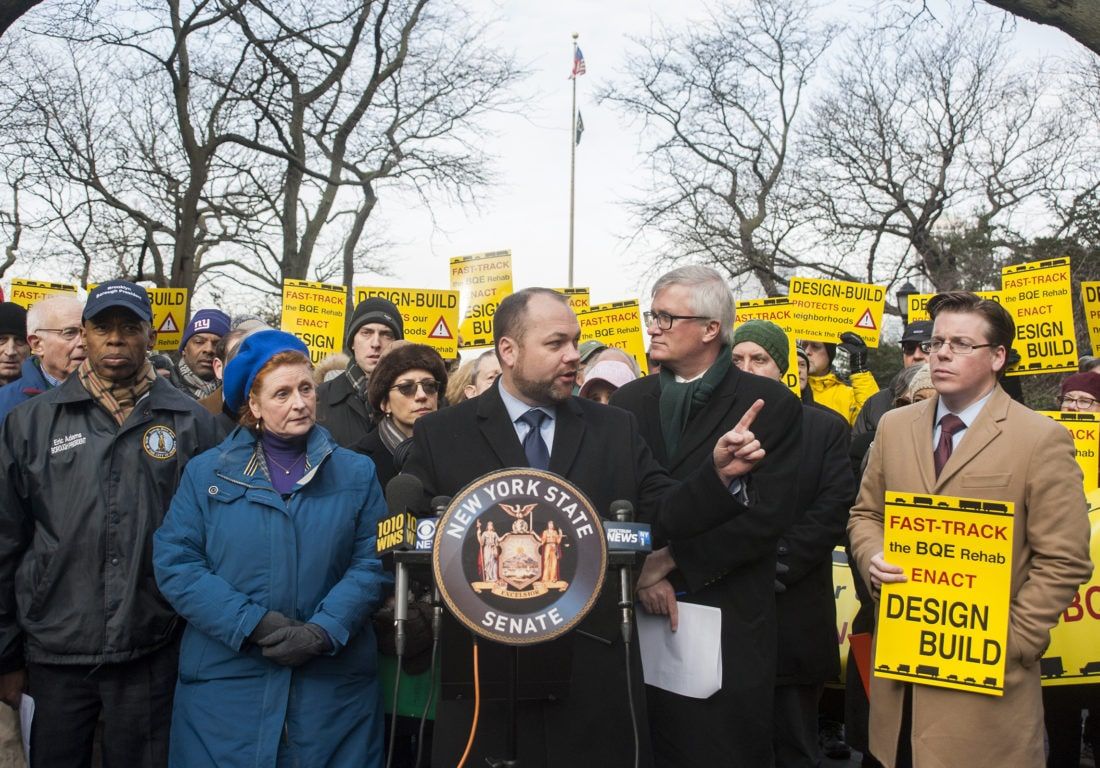 BROOKLYN HEIGHTS – The debate over BQE repairs heated up last week, as state and local politicians gathered in Brooklyn Heights on Friday, calling on Governor Cuomo to include design-build authorization for the project in the 2019 budget.
"Let's put politics aside, let's save the city money, let's expedite the timeline and let's do what's right," said City Council Speaker Corey Johnson, asking Governor Cuomo to "do the right thing" by authorizing design-build for repairs to the triple-cantilevered section of the Brooklyn-Queens Expressway in Brooklyn Heights.
Design-build authorization merges the construction and design phases of major projects, cutting down on time required to bid the work to contractors. According to Johnson, the authorization would save the city about 6% on the $1.9 billion BQE repair project—nearly $120 million.
In an open letter to the Governor, written earlier this year, State Senate and Assembly members argued that design-build authorization would also save nearly 2 years on the project, which may start as early as 2020. The potential 2 year savings is significant, because if the repairs aren't completed by 2026, the DOT may be forced to impose weight limits on a 1.5 mile stretch of the BQE, from Atlantic Avenue to Sands Street.
That limitation would wreak havoc on traffic in the area, as heavy trucks would be forced onto city streets in Brooklyn Heights.
"If design-build is good enough for the Kosciuszko Bridge," said Johnson, "And if it's good enough for the new Mario Cuomo bridge, why is it not good enough for the BQE? It doesn't make any sense."
Borough President Eric Adams, Councilmember Mark Treyger (D-47), DOT Commissioner Polly Trottenberg and Assemblymember Robert Carroll (D-44) were among the politicians that joined the Speaker in calling on the Governor to act.
Governor Cuomo is open to expanding the use of "design-build" statewide, transportation spokesman Peter Ajemian told the Daily News.
"The governor is the single biggest proponent of expanding design-build because it saves time and taxpayer money on major infrastructure projects," Ajemian said. "His budget proposal includes design-build for state agencies to fund the state's capital plan, and we will have discussions with the legislature about expanding it to all local governments."
In a recently announced addition to the 2019 budget, Governor Cuomo announced that state funds would be used to introduce early voting across New York.