Cooks & Captains: The Captain's Table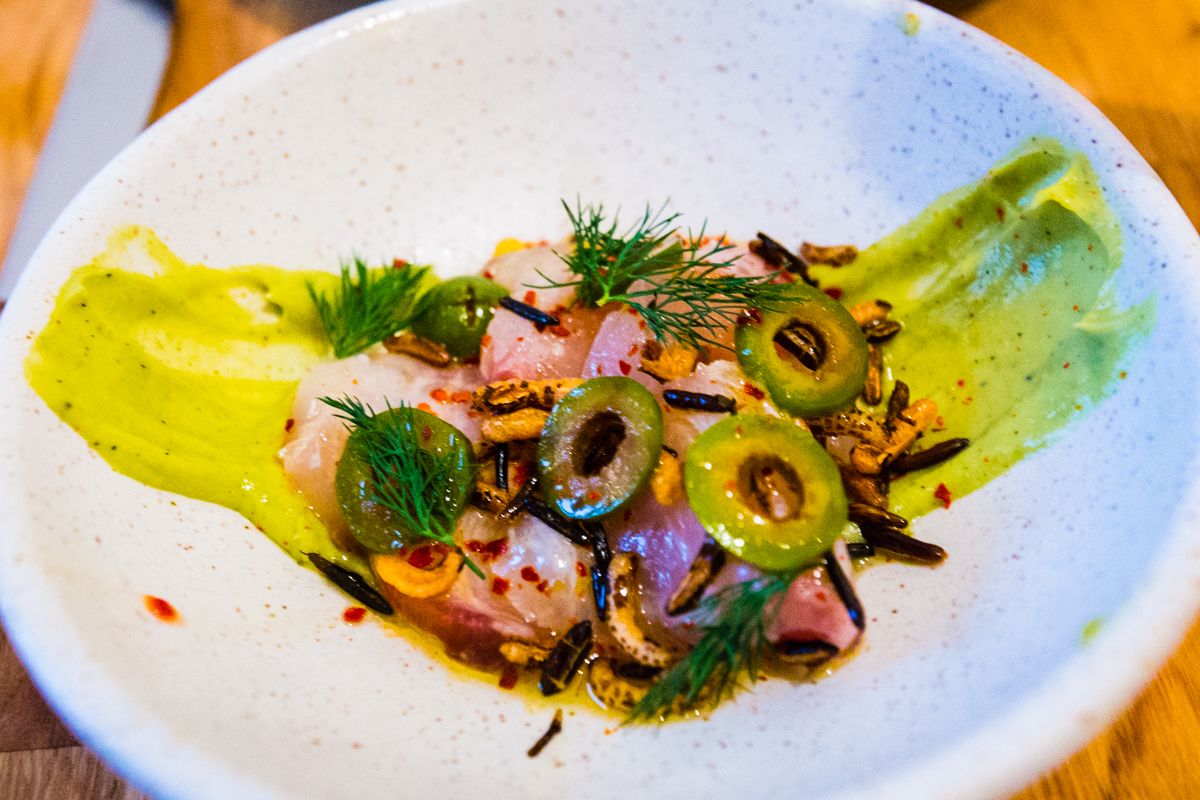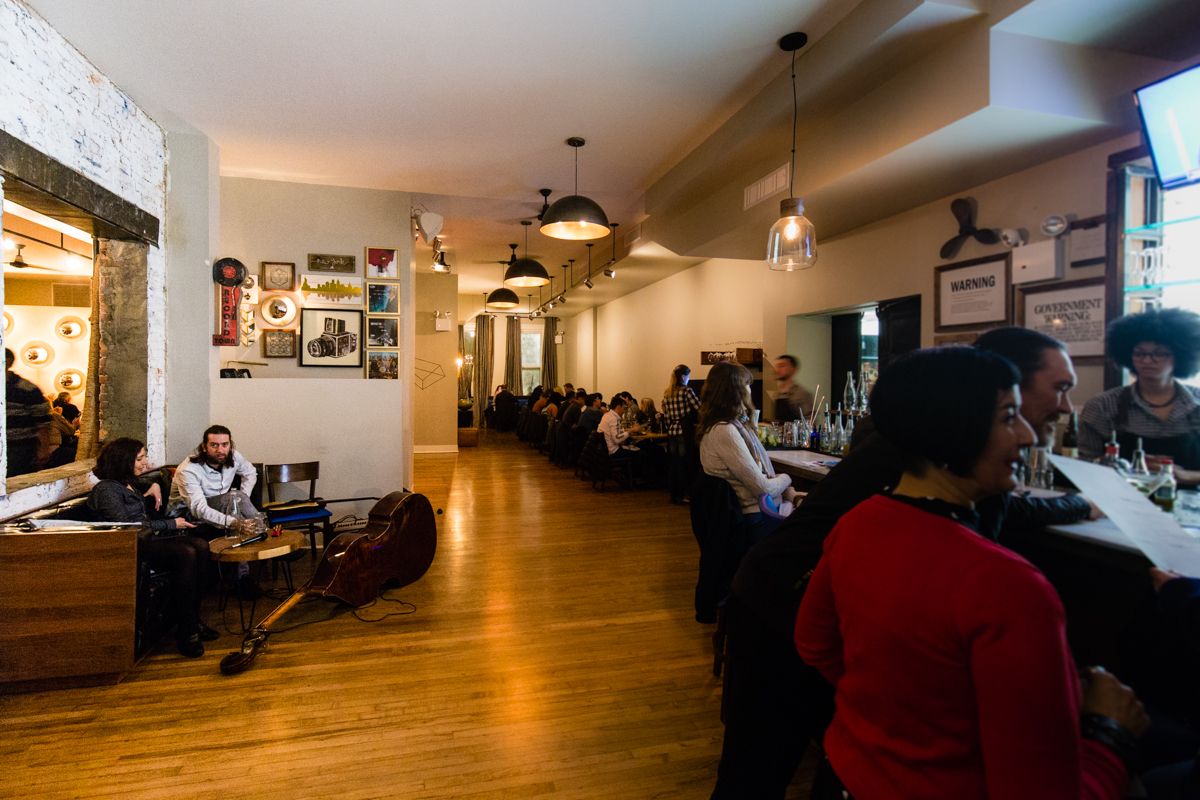 Another farm-to-table concept restaurant enters the Brooklyn restaurant scene.
Cooks & Captains officially opened in the former Grand Central Oyster Bar space at 254 5th Avenue (between Garfield Place and Carroll Street) two weeks ago. While the locally sourced ingredients concept isn't exactly novel these days, Cooks & Captains makes good on this promise delivering delicious, fresh dishes with exceptional customer service.
Launched by Peter Best of Best Restaurant Group, who also owns SoCo in Clinton Hill and Streets in Williamsburg, the eatery's mission is to "enrich the lives of those in our community through food and love," according to the restaurant's website.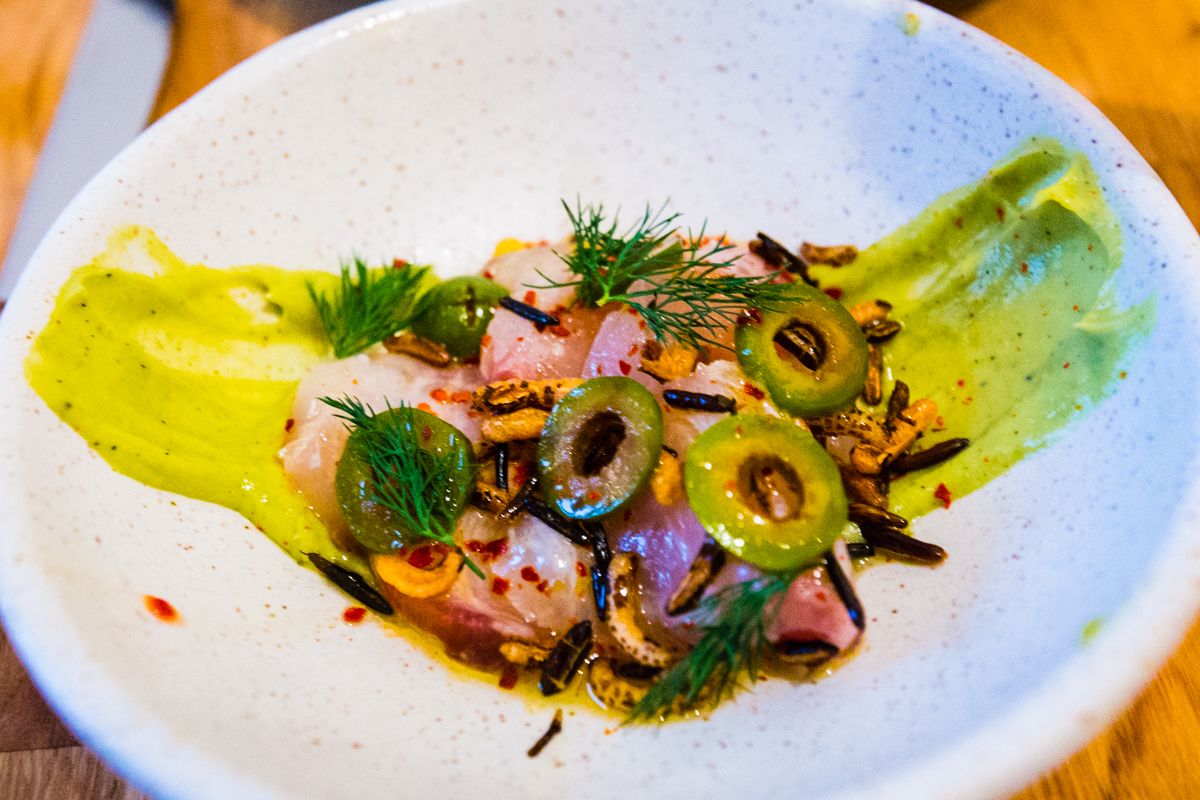 That's a pretty lofty goal, but the moment you walk through the doors of the restaurant it's clear the team takes the customer experience very seriously—making guests feel welcome and comfortable.
Our server Liliya was very friendly and accommodating, walking us through the menu options and plugging the jazz trio that was scheduled to play later in the evening. The busser was super-efficient and quick to replace our silverware and plates between courses as well as bottles of sparkling water (of which we had many and were only charged a flat $4 fee—cheaper than a bodega!).
The two made sure we were well taken care of in the subtlest way.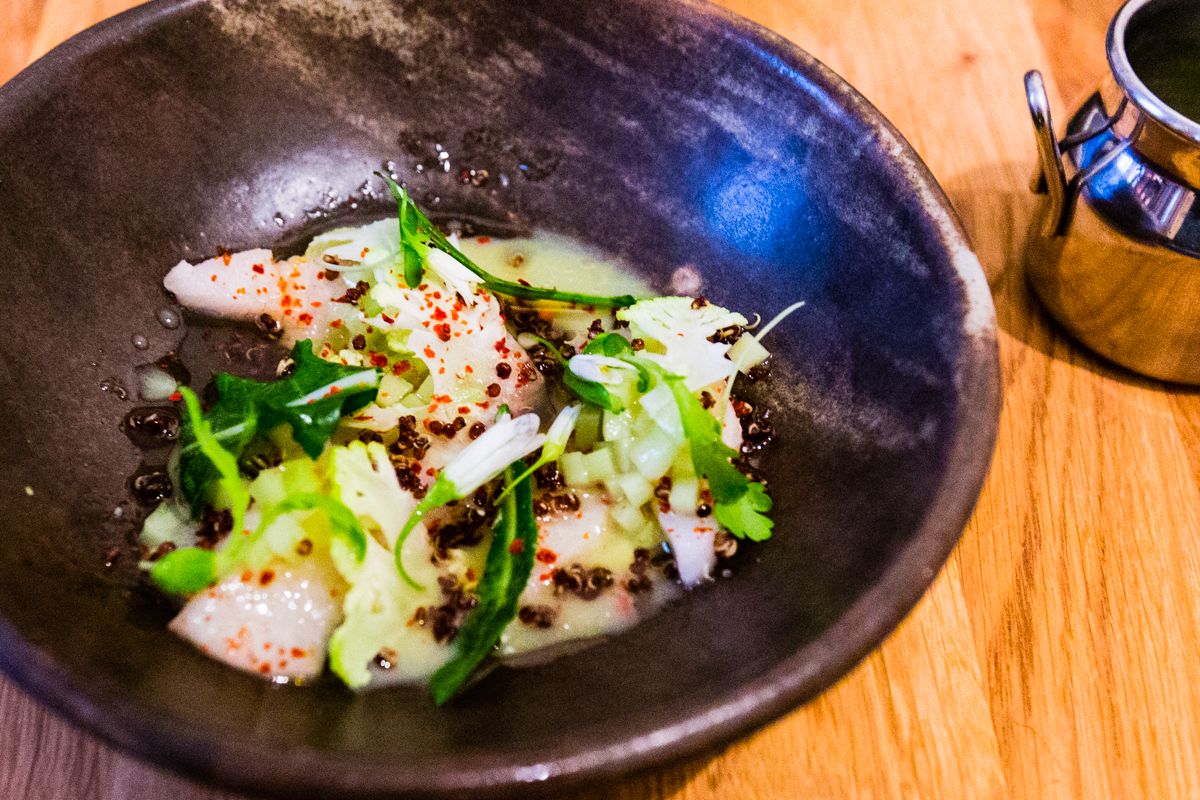 Chef Tristen Epps divides the menu into small sections with a few choices from each–Crudo, Snacks, Salads, Tapas, Kitchen (mains including pasta, chicken, and fish dishes), Woodstone (heartier fare prepared on a stone oven), and Farmstand (a selection of veggies).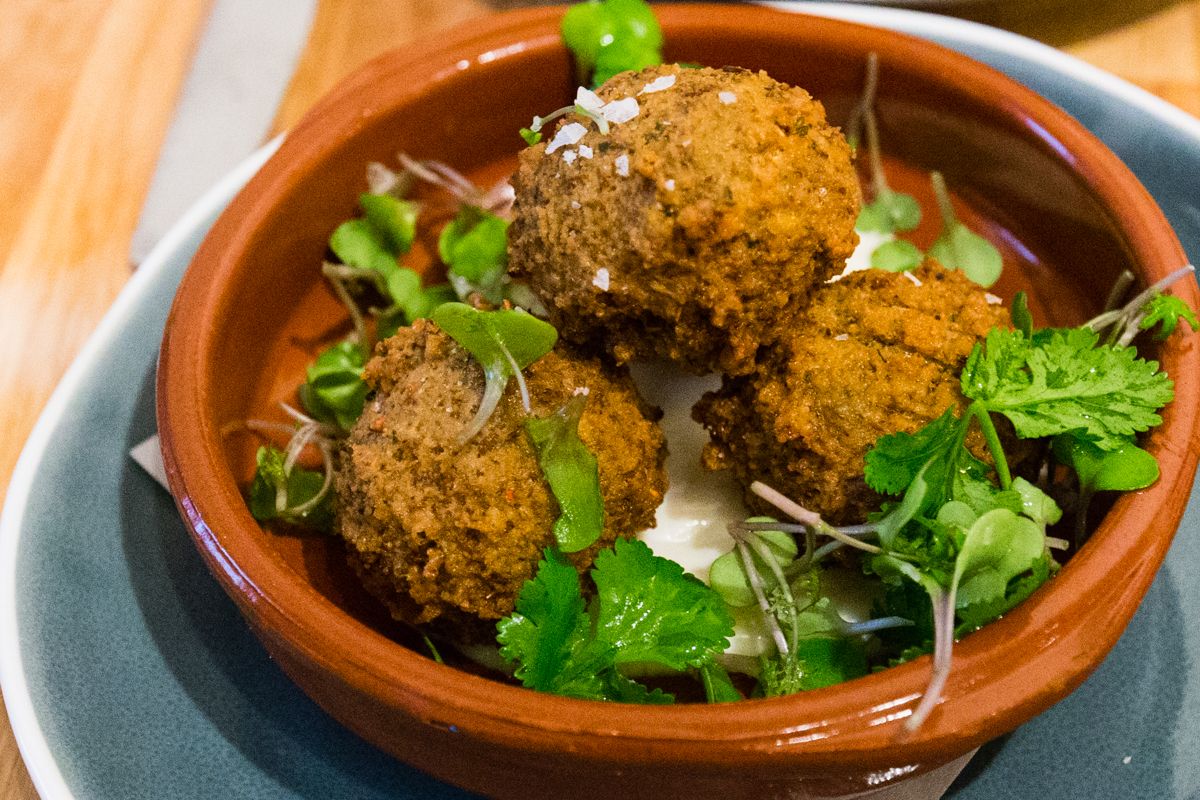 We started with the Hamachi (yuzu kosho, broccoli mayo, cauliflower dashi), Tile Fish (olives, puffed rice, avocado brown butter), and Crispy Lentil. The fish dishes were both fresh and light–the Hamachi slightly buttery and the Tile Fish slightly crunchy courtesy of the specks of puffed rice. The Crispy Lentil snacks were similar to falafel and accompanied by a creamy sesame yogurt sauce.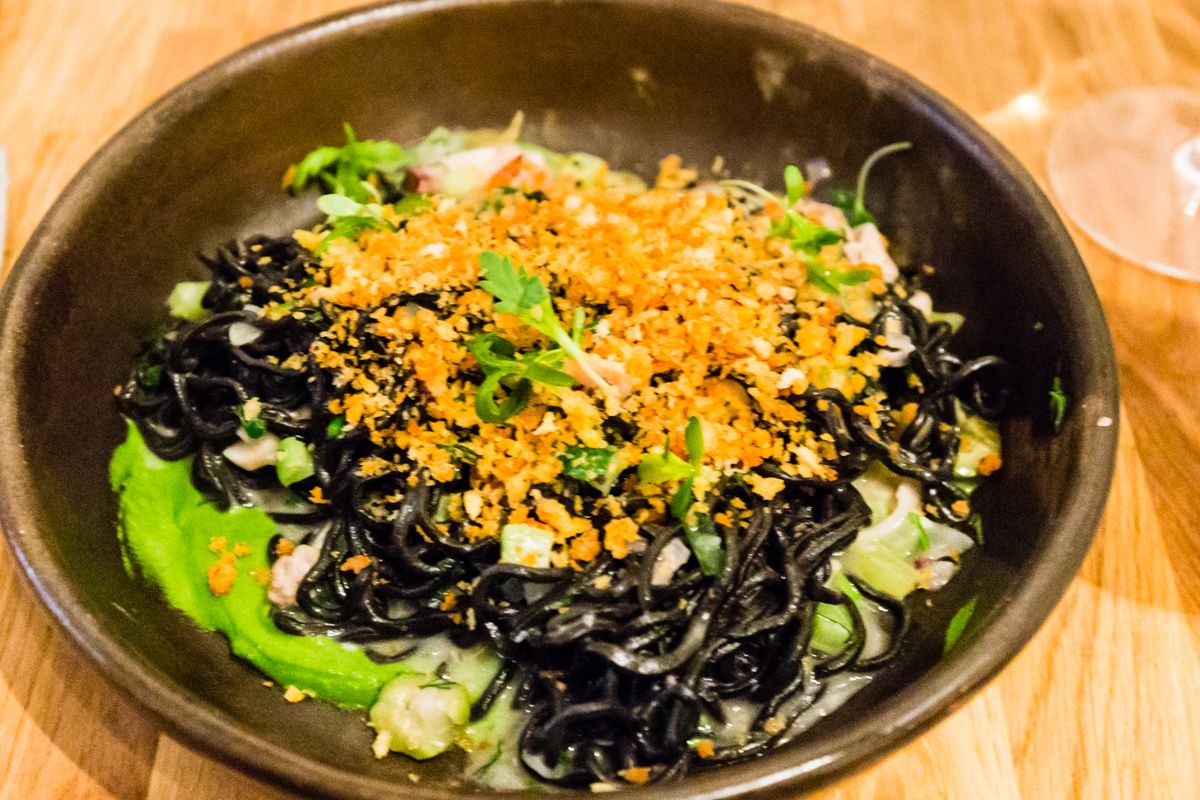 The InkStained Spaghetti and Skrei Cod entrees came in generous portions. The braised octopus in the Spaghetti dish was delicate and delicious while a smokey potato puree and spud and leek nage enhanced the flavor of the Cod.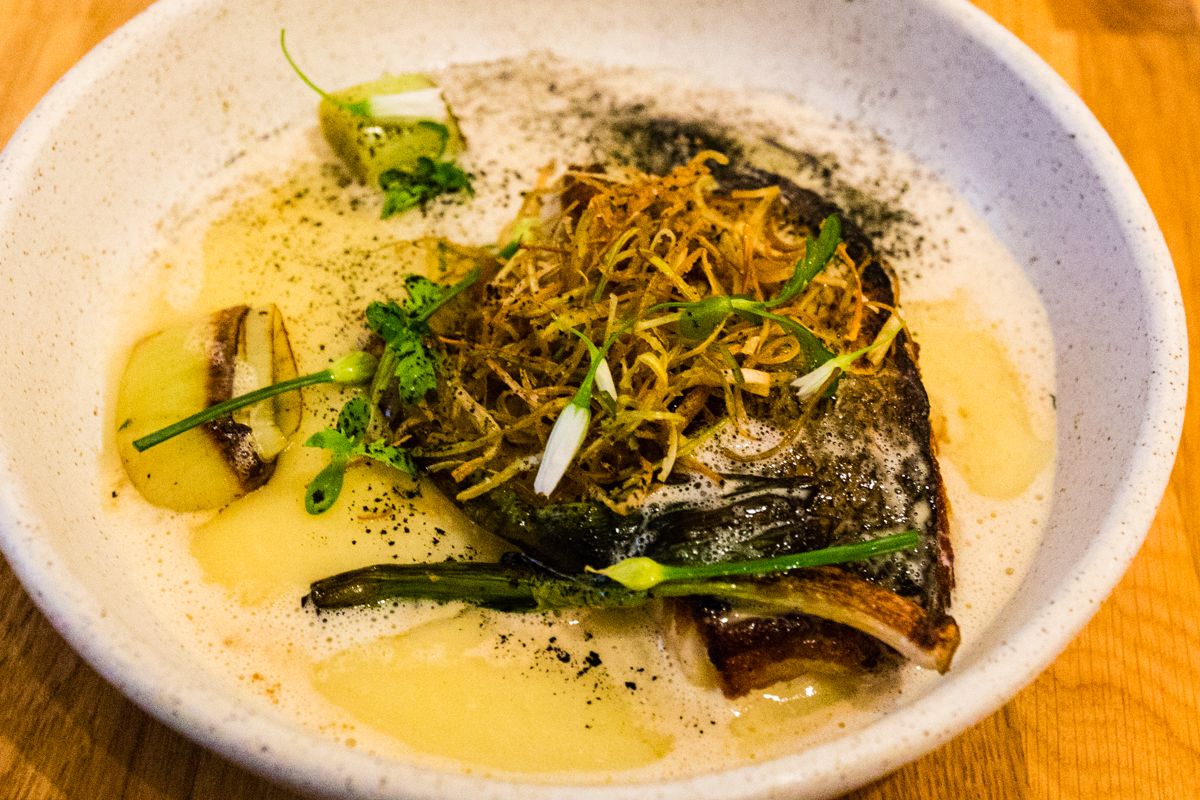 Surprisingly, the least successful dish of the evening for me was the Chocolate Sarcasm dessert which was a bit dry and underwhelming. Fortunately, my dinner date disagreed and had no problem polishing it off.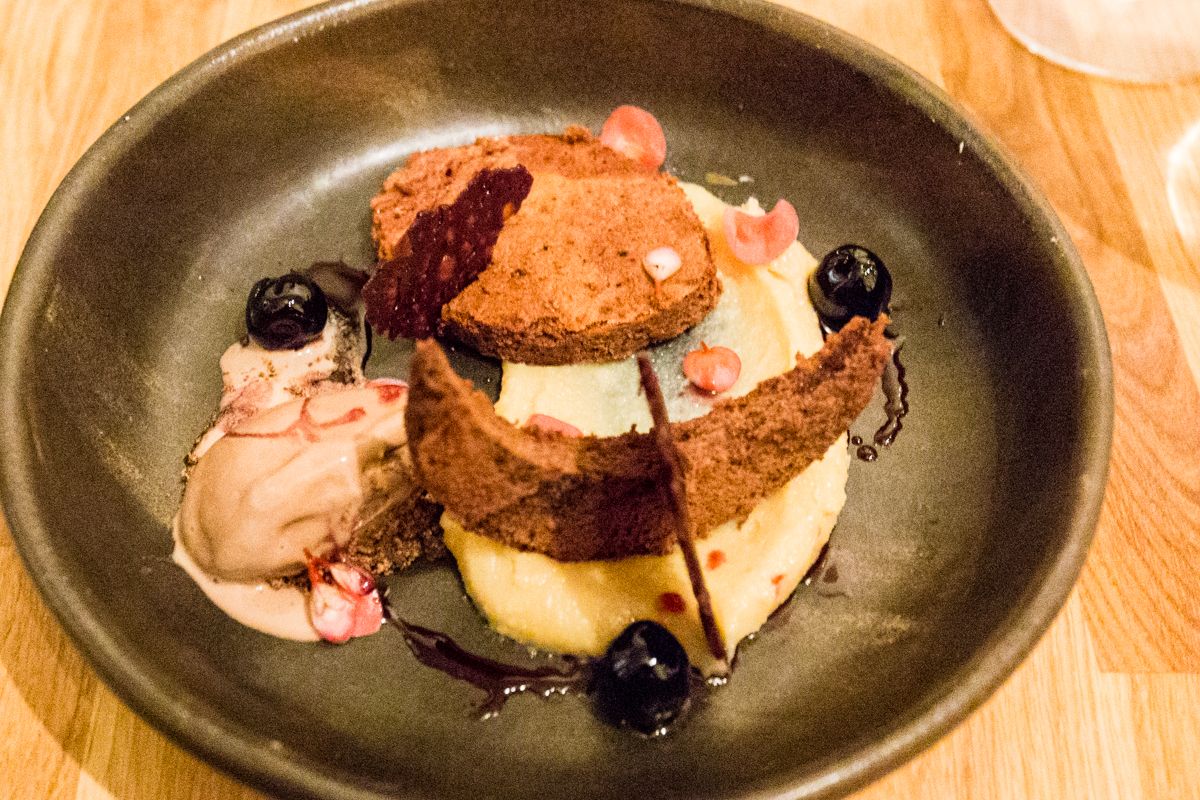 The bar serves a variety of organic, biodynamic, and sustainable wines by the bottle and draught wines by the glass.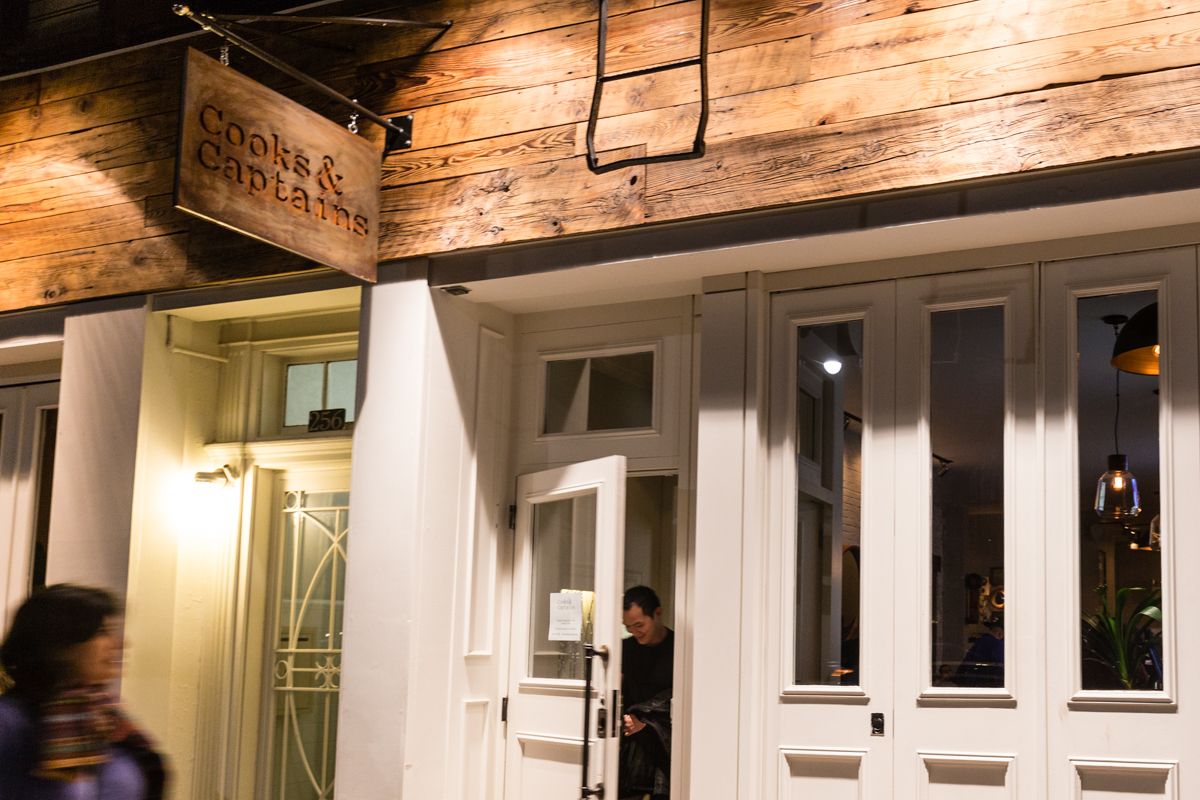 Overall, Cooks & Captains is a great dining experience. The huge space, which never got too loud—even with the live band playing, is a perfect spot for large groups or a romantic date.
Welcome to Park Slope!