With Dockless Bikes Delayed in Coney Island, Why Not CitiBike?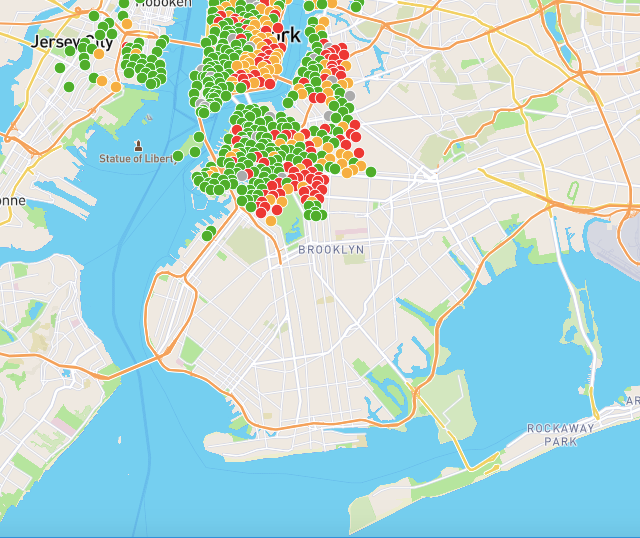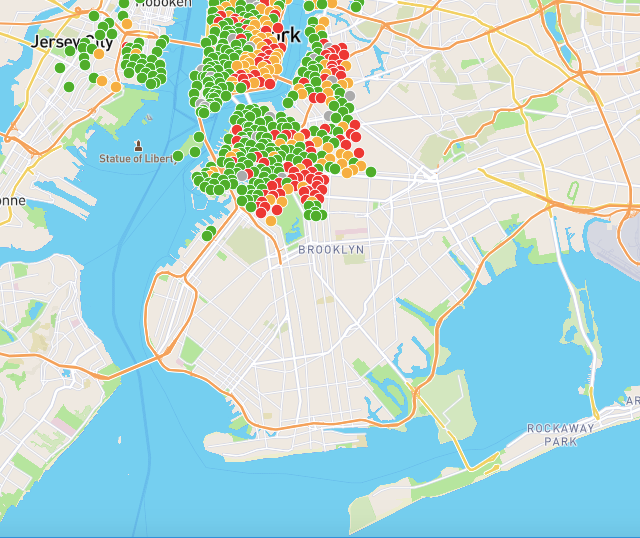 Last week, a bike-riding Mayor de Blasio announced the roll-out of a dockless bike-share pilot in the Rockaways, but it looks like Brooklyn will have to wait: while Queens, the Bronx and Staten Island have rough dates for implementation, the Coney Island-based test program has been pushed back indefinitely by the Department of Transportation.
The DOT cited "strong community concerns about current construction projects and summer crowding" as a reason to hold off on the Coney Island bike-share in a July 3 press release. The release simply lists "later this year" as the date.
Days before, at a June 27 Community Board 13 meeting, the board voted unanimously to oppose the ride-share program. While locals are afraid of bicyclists flouting the rules that forbid cycling on the boardwalk anytime after 10:00 am during the summer, not everyone opposes the pilot program.
"Dockless bike share, when thoughtfully implemented, can provide our community with much-needed multi-modal transportation options that will reduce congestion and emissions while encouraging active, healthy lifestyles," said Council Member Mark Treyger in a statement. "I commend DOT for working with local stakeholders to develop an effective plan for rollout."
The bikes can be rented via smartphone at a cost of $1 for a 30-minute ride. Dockless is the key distinction, however: because they're unlocked by phone, the bikes can be picked up and dropped off anywhere in the bike zone outlined in the pilot. For Coney Island, that means from West 31st Street all the way out to West End Avenue in Brighton Beach, anywhere between Neptune Avenue and the shore.
This has led to resident worries about bikes piling up in the area as well, and there is certainly a potential for blocked sidewalks and doorways if users aren't courteous.
At the Rockaways event last Friday, Mayor de Blasio spoke about the future of bike-share in NYC. "We're going to have dockless bikes in the Bronx. We're going to have dockless bikes in Staten Island. We're going to have dockless bikes in Coney Island," he said.
But DOT Commissioner Polly Trottenberg was a bit more careful in her language, describing pilots that would roll out in Staten Island, the Bronx, and "hopefully" Coney Island.
Motivate, the parent company for CitiBike, was selected by the DOT to run the pilot program in Coney Island for dockless bikes. Elsewhere, companies like Lime, JUMP and Pace will be participating in the pilots.
Of course, some have wondered why the city doesn't just expand CitiBike coverage. The bike rental company recently celebrated five years in New York—and more than 58 million trips—but coverage doesn't extend that far into Brooklyn. In fact, it stops at Prospect Park.
As part of the new dockless bike program, the companies will also begin supplying pedal-assisted bikes at the end of July—when new rules clarifying the legal status of assisted bikes goes into effect on Saturday, July 28.
Previously, pedal-assist bikes were conflated with throttle-driven e-bikes, which are illegal to operate in New York. Those bikes run on motors without pedaling, while assist bikes serve to amplify a rider's pedaling. Despite the rhetoric about throttle e-bikes being more dangerous than pedal-assist, the two types can achieve similar speeds. There's also an issue of cost and class in the two types of bike and the divergent enforcement from the city.
But with only 20% of Brooklyn covered by CitiBike, it looks like the city will be finding other methods—like dockless bikes—to bring bike-share to more neighborhoods. In the request for proposals sent out for the pilot currently underway, the map selected by the DOT said it clearly: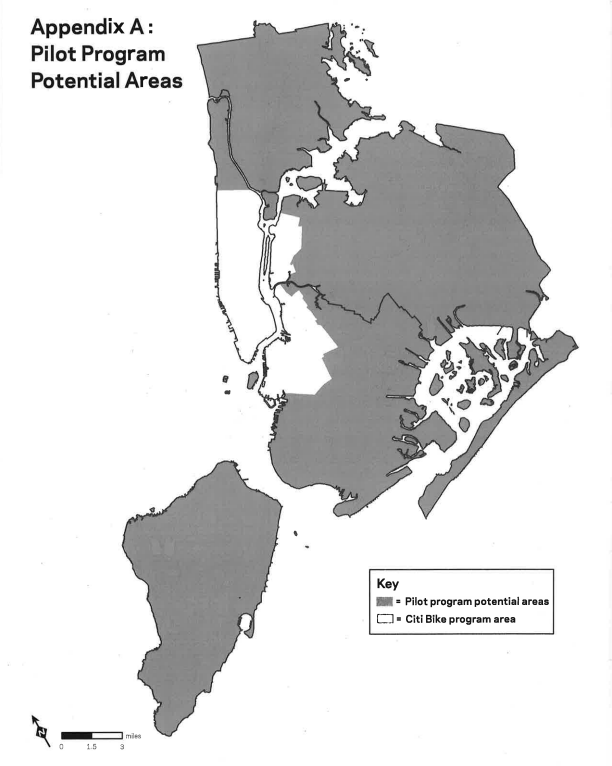 The CitiBike program area is carefully delineated and everything else seems to be the provenance of newer programs.
At the time of the call for proposals, City Councilmember Brad Lander expressed his concerns about the way the DOT was proceeding.
Lander stated while a dockless bike share program has the potential to "expand transportation in neighborhoods deprived of connections and create more affordable transit options for all New Yorkers," DOT's seeking additional vendors instead of expanding on Citi Bike's current system, "has the potential to clutter our streets, as we have seen in other cities across the world."
He added that a "new disconnected dockless program" is "likely to push back the long-awaited expansion of bike share for hundreds of thousands of New Yorkers in the neighborhoods adjacent to Citi Bike's current footprint by at least two years." Some of these neighborhoods include Sunset Park, Windsor Terrace, Kensington, and Bushwick, among others.