Celebrity Real Estate: Peek Inside Chef Tom Colicchio's Fort Greene Brownstone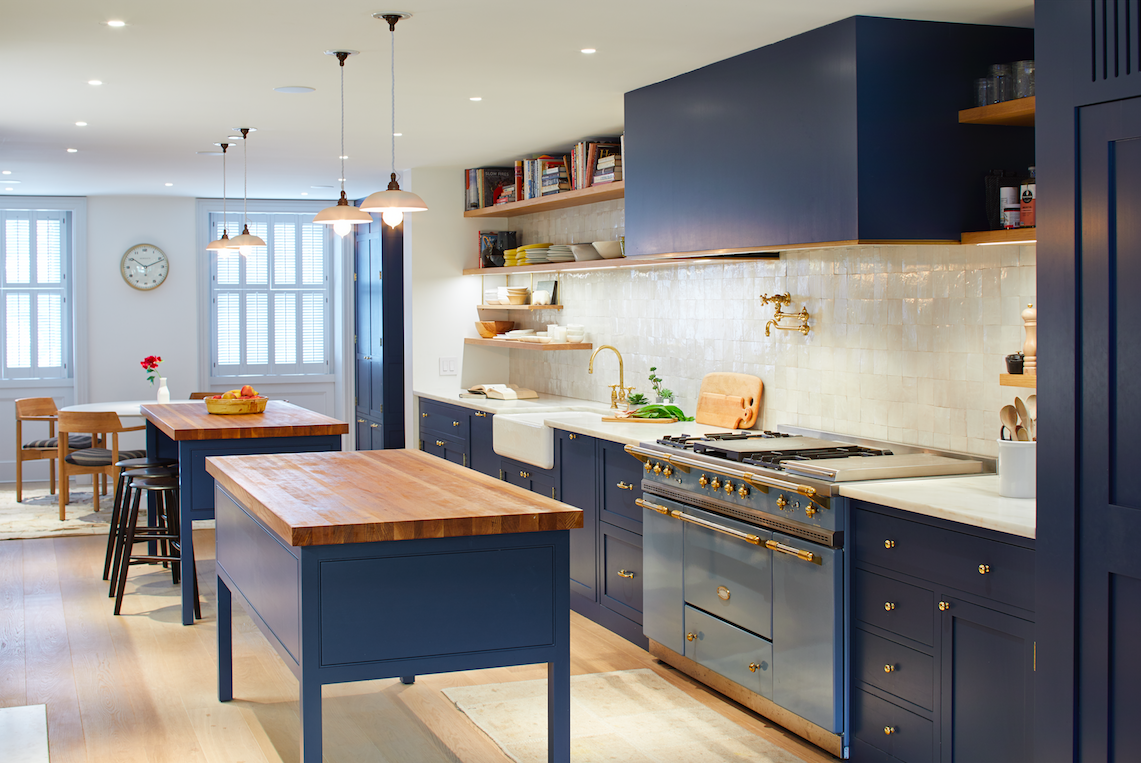 FORT GREENE – With two growing sons, celebrity chef and television star Tom Colicchio and his wife, filmmaker Lori Silverbush, moved from their West Village rental in 2016 to a 19th-century brownstone in Fort Greene.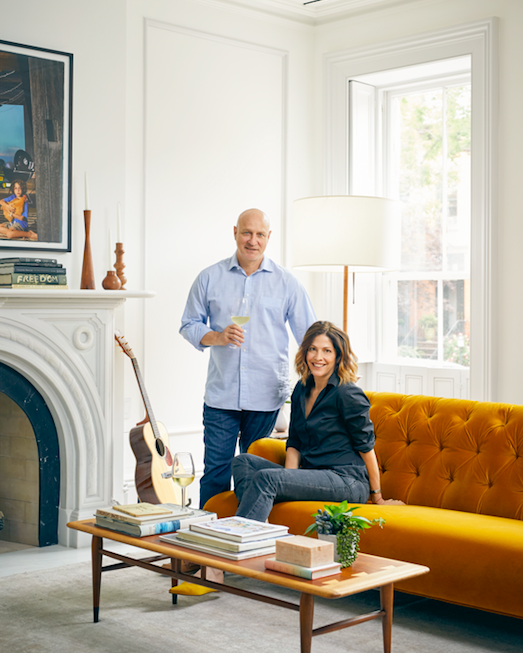 Brooklyn's diversity attracted the couple to the borough. "The neighborhoods were becoming increasingly stratified," Silverbush told Wine Spectator Magazine. "I didn't feel like that would give us that wonderful thing that you get for raising kids in New York: You get to raise a real New Yorker. A real New Yorker to me isn't someone who's only ever met people who look and sound and think exactly like he or she does; it's the opposite."
Colicchio and Silverbush recently welcomed Wine Spectator into their home for a tour. The couple had a lot of work to do in the fixer-upper, restoring the historic character of the four-story townhouse while adding modern details including floor-to-ceiling picture windows and radiant heat. Of course with a star chef in the house, special attention was given to the kitchen.
"The big decision was, where was the kitchen going?" Colicchio told the magazine. "We probably went through 40 different layouts." The couple selected the entire garden level, which at 685 square feet makes their kitchen more spacious than many average NYC apartments.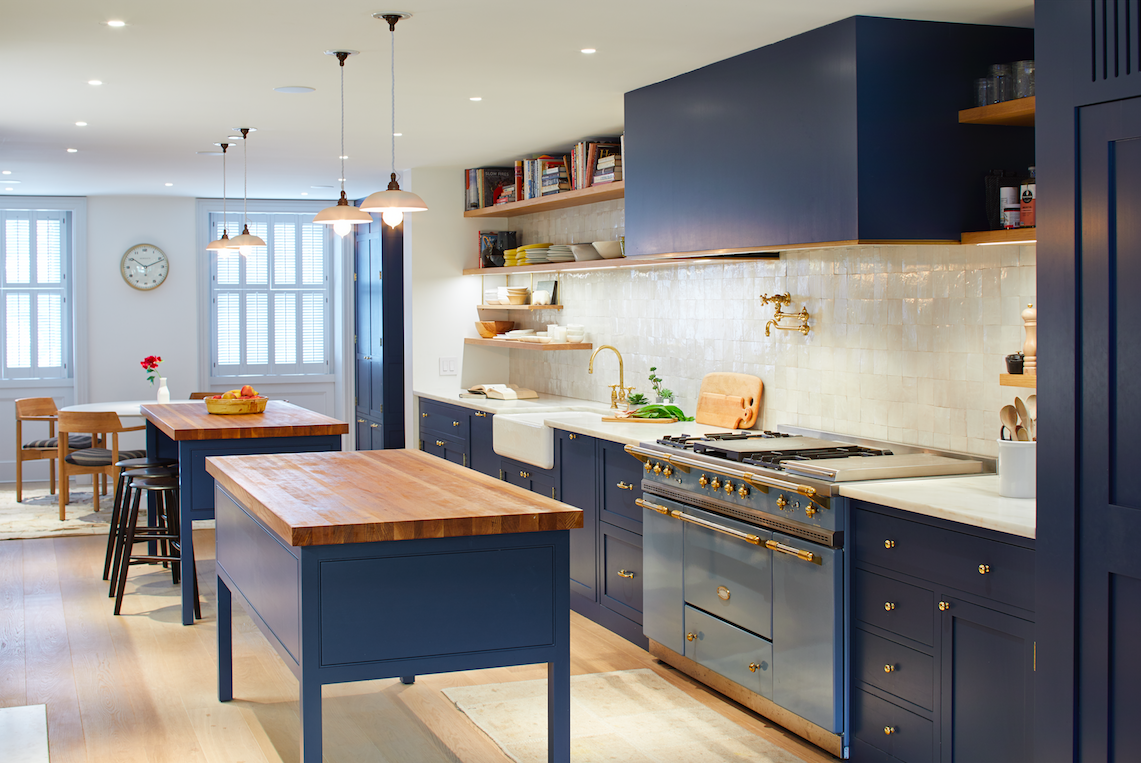 The kitchen is fitted out with hand-painted navy blue cabinetry with brass accents, a farm sink, and high-end appliances including two refrigerated wine drawers. Wooden shelves display a collection of cookbooks and tableware. Back in May, Colicchio converted the fireplace on that floor into a wood-burning grill, perfect for the founder of Gramercy Tavern, Craft, and Craftsteak, to grill steaks and other meats.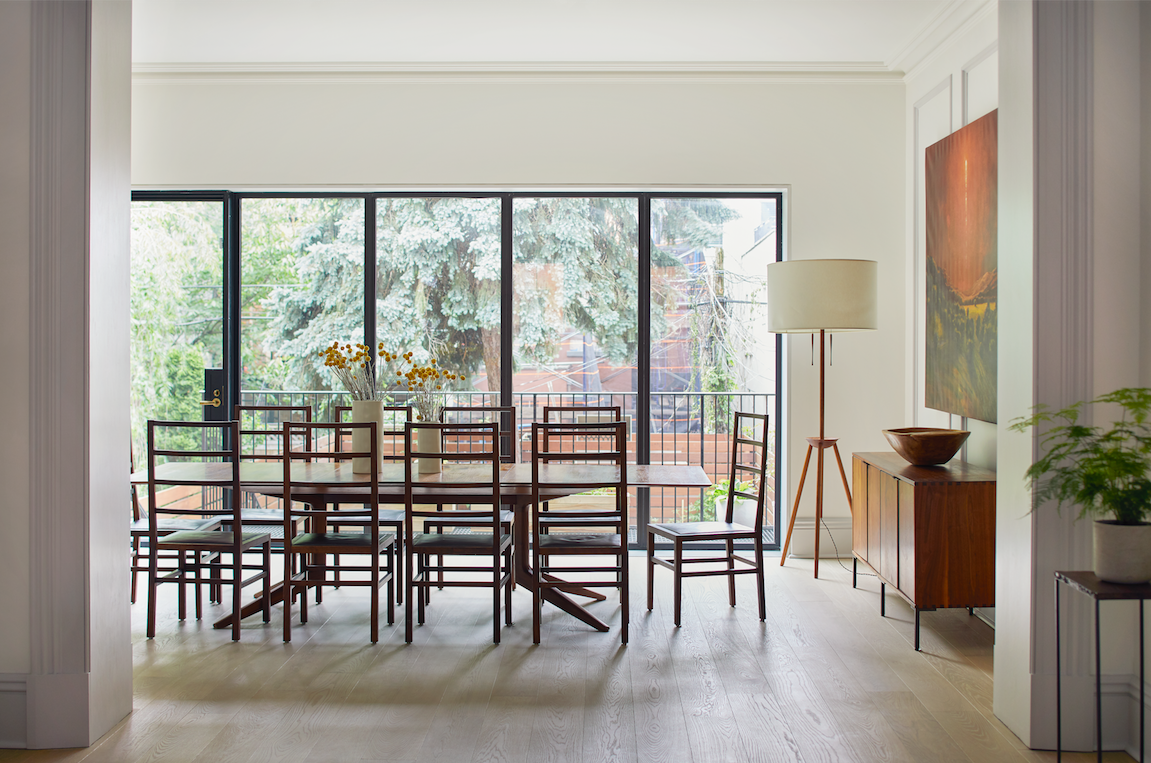 Off the kitchen is a lush garden where Colicchio spends two hours each morning and grows a variety of fresh herbs to accompany his home-cooked meals.
On the next level, directly above the kitchen, is the airy dining room, featuring floor-to-ceiling windows, a wet bar, and a table large enough to accommodate 14 guests.
Go to winespectator.com for the full article and to see more photos.