Brooklyn School Of Inquiry Principal Resigns For New DOE Job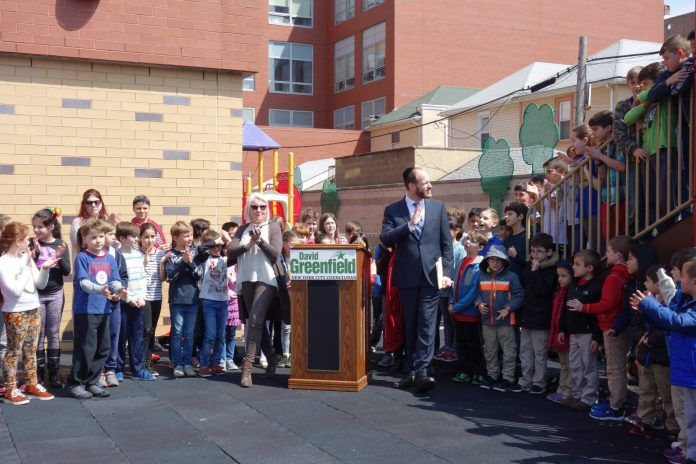 The charismatic founding principal of the ultra-selective Brooklyn School of Inquiry announced her resignation in a letter to parents on Monday.
"I am proud of our collective effort; together, we created something meaningful that our children will always treasure," said Taylor in her goodbye email sent to parents on June 19.
The letter stated that she'll be moving into a "new role at the NYCDOE."
Taylor plans to leave her post in July for a job supporting other principals with progressive education and Gifted & Talented programs, DOE officials told BKLYNER.
"BSI was created by a team who believes that students need an inquiry-based, arts-infused curriculum, steeped in technology, where everyone is encouraged to think critically," said Donna Taylor in an email. "We came together down here in Bensonhurst to grow our practice and build capacity."
The Brooklyn School of Inquiry, the only citywide gifted and talented school in the borough,  is highly acclaimed and highly competitive. And it's about to get even better: in this year's round of Participatory Budgeting, BSI was awarded $500,000 for a new STEM lab, we announced in April.
Though this news has stunned some parents, the DOE said this is a normal time of year to reveal administrative switches. As of today, the announcement has yet to hit BSI's website or social media pages and the city's Department of Education hasn't made an announcement. We reached out to the school and parent groups for comment but did not hear back in time for publication.
Parents have long praised Taylor's work at the school. "BSI parents and especially the children adore Donna because she is so present and unguarded," parent David Cantor told DNAinfo in 2014.
Based on DOE statistics, it seems that the school's leadership was highly regarded by parents and teachers.
On a 2016 survey, 93 percent of BSI's teachers said they trust the principal and she communicates a clear vision for this school, and 94 percent of parents said they feel the principal works to create a sense of community in the school.
But Taylor's reputation hasn't always been spotless.
In 2014, some parents wrote outraged letters to the DOE about what they called a racist comment about Spanish-speakers Taylor made during an open house. She subsequently issued an apology stating that her comment was "misunderstood." "Diversity is an issue that is near and dear to me, and I deeply regret my poor choice of words," Taylor wrote at the time.
Since then, she's emerged as an advocate for diversity in the city's gifted and talented program, which has often been criticized for excluding black and Latino students, and she recently launched a program to set aside some of the school's coveted seats for students with disadvantages.
According to data collected by the nonprofit Greatschools.org, the student population at BSI –which is comprised of about 521 students — is 74 percent white, 16 percent Asian/Pacific Islander, 5 percent black, and 4 percent Hispanic. (These numbers differ slightly from the DOE's 'school quality snapshot' report from the 2015-16 school year).
When she began at BSI, Taylor was regarded as a breath of fresh air. A New York Times reporter referred to her as chatty, warm, and candid. "I wasn't squeezed out of the G & T rag," Taylor told the Times in 2009. "I worked very hard and have been very purposeful, and I'm the right person to be sitting here."
Taylor began her career in education after working in publishing for 20 years. "I have a real fire in my belly about education because of my experience in the world and having a clear sense that our future is in the hands of children," Taylor told an interviewer in 2010. After working as an educator for a few years (including a teaching stint at Kensington's P.S. 230) she became the Principal of BSI in 2009, according to LinkedIn.
"I thank Donna Taylor for her work and leadership at BSI, and congratulate her on this next step in her career," said Superintendent Karina Costantino.