Brooklyn Bridge Park Plans To Build A Permanent Pool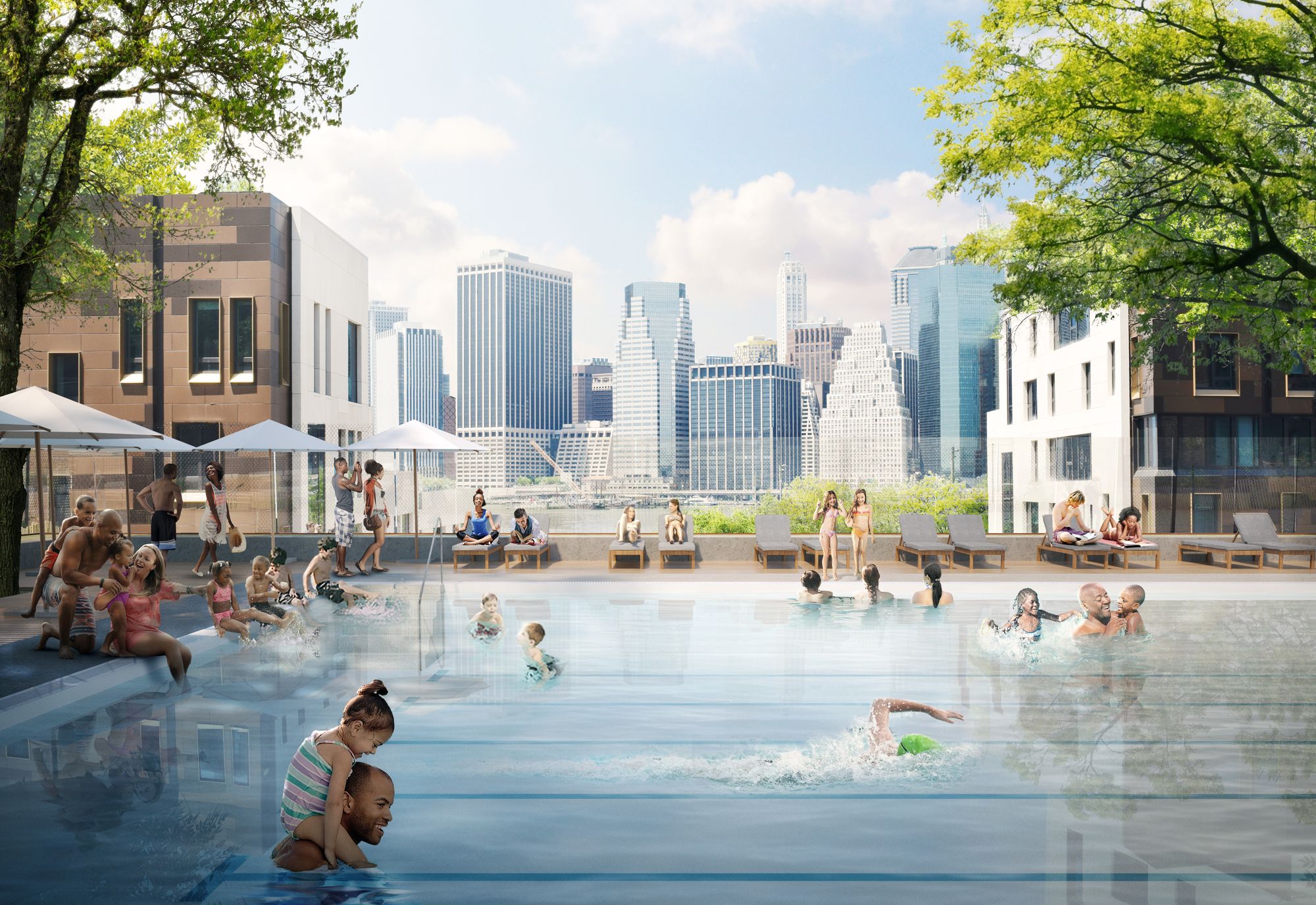 BROOKLYN HEIGHTS – Locals upset over the loss of Brooklyn Bridge Park's much-loved pop-up pool will be happy to hear that a permanent pool is planned for nearby Squibb Park in Brooklyn Heights.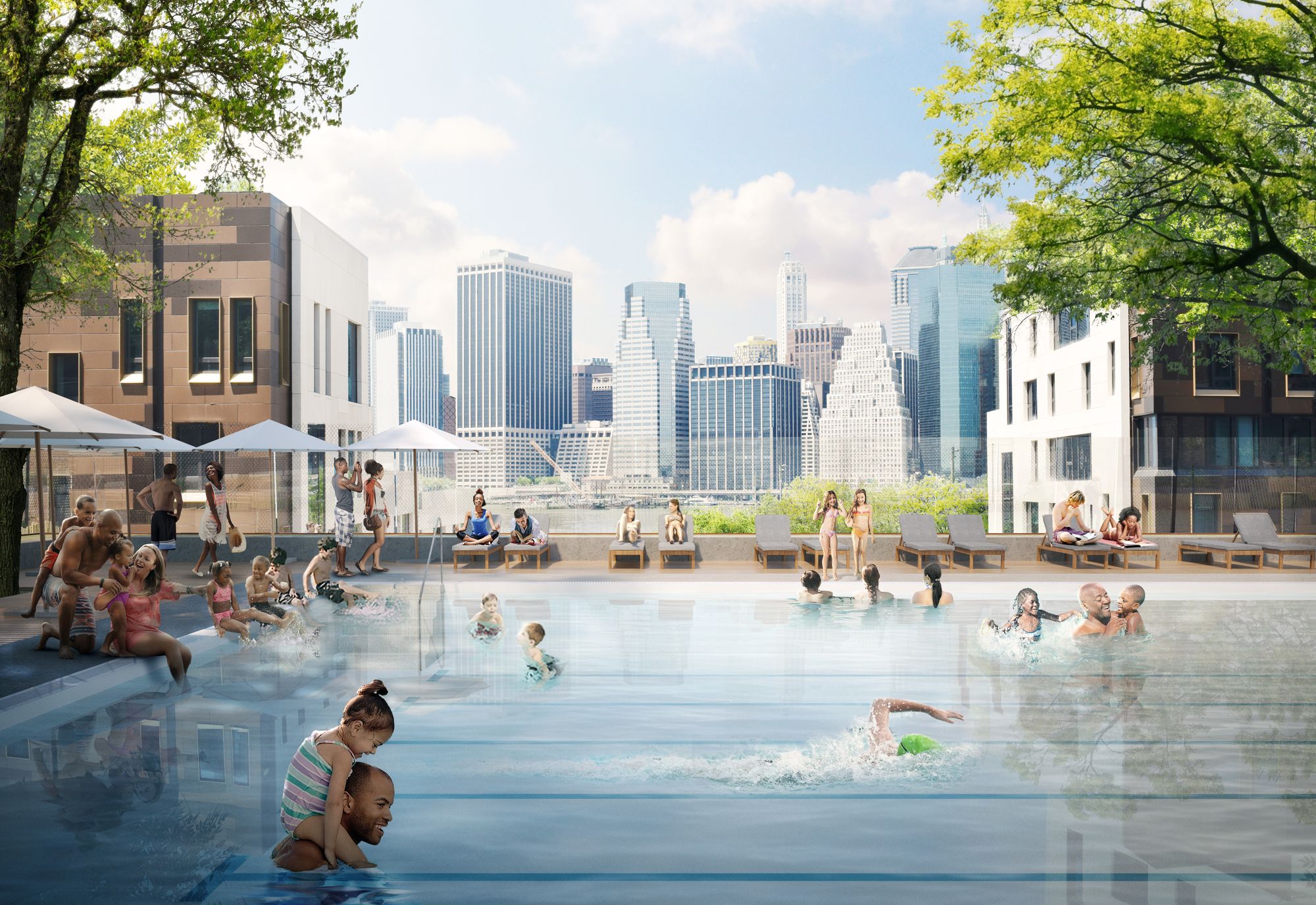 The Brooklyn Bridge Park Conservancy and Brooklyn Bridge Park President Eric Landau were joined by Deputy Mayor Alicia Glen, NYC Parks Commissioner Mitchell Silver, Brooklyn Borough President Eric Adams, and several elected officials Friday morning to announce plans to build a permanent pool at Squibb Park—located above Brooklyn Bridge Park's Pier 1 and connected by the bouncy Squibb Park Bridge.
NYC Parks will work with Brooklyn Bridge Park in the development, operation, and maintenance of the proposed pool. The construction of the pool is estimated to cost between $10 to $15 million. A third of the capital funding for the project will be funded by Brooklyn Bridge Park while the remainder will be raised publicly and privately. Midtown Equities, Alloy Development, Monadnock Construction, and DLJ Real Estate Capital Partners have dedicated funds toward the pool and a fundraising campaign will raise the rest of the needed cash.
"As a world-class park, we are always striving to provide the best amenities and activities for park visitors," said Brooklyn Bridge Park President Eric Landau. "The temporary pop-up pool has been a much-loved summer attraction and now we are thrilled to announce plans to bring a permanent pool to Brooklyn Bridge Park."
While funds are being raised, Brooklyn Bridge Park will host community planning sessions over the summer and fall before issuing a Design Request for Proposal. A timeline has not been determined yet and will be announced as the project progresses.
"New York City's 53 outdoor public pools are some of our greatest assets, and we love the idea of adding a new one in the Brooklyn Heights community," said NYC Parks Commissioner Mitchell Silver. "The Brooklyn Bridge pop up pool has been one of the most popular summertime attractions in Brooklyn Heights. While Squibb Park is an underused facility, it serves as a crucial access point to beautiful Brooklyn Bridge Park, making it an ideal location for a permanent outdoor public pool."
The Park's popular pop-up pool debuted in 2011 with a five-year contract. The pool was situated on the Pier 2 uplands which were slated to be developed into an additional three acres of green space in 2016, however, due to the demands of Love Our Pool, a group of local parents rallying to preserve the pool, Park officials put those plans on hold and brought the pop-up back for one more season in 2017.
The new permanent pool will likely open in 2020, according to Gothamist.